Spanish-style kitchens are becoming increasingly popular in the United States. If you're thinking of designing or remodeling your kitchen in this style, there are a few things you should keep in mind. In this blog post, we will explore eight design tips for a Spanish-style kitchen.
8 Best Design Tips for a Spanish-Style Kitchen
Iron Sconces With Dimmers
To add some Spanish flair to your kitchen, why not try using iron sconces with dimmers?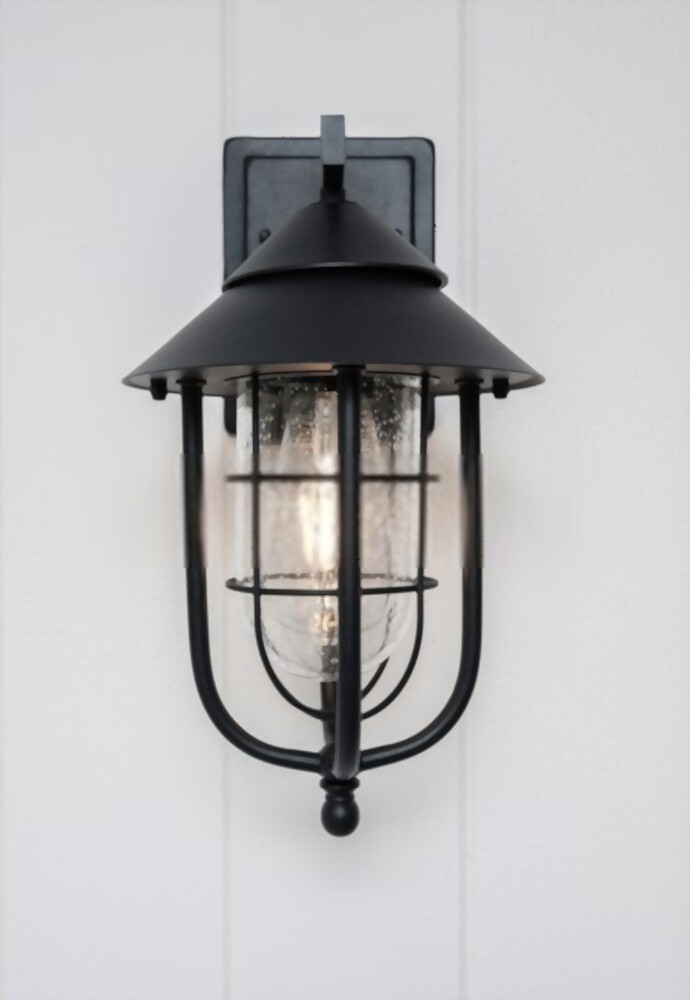 These sconces can help to create a warm and inviting atmosphere in your kitchen, and they can also be used to adjust the amount of light in the room.
A Cozy Spanish-Style Fireplace
Spanish-style fireplaces are typically made of brick or stone and feature ornate designs.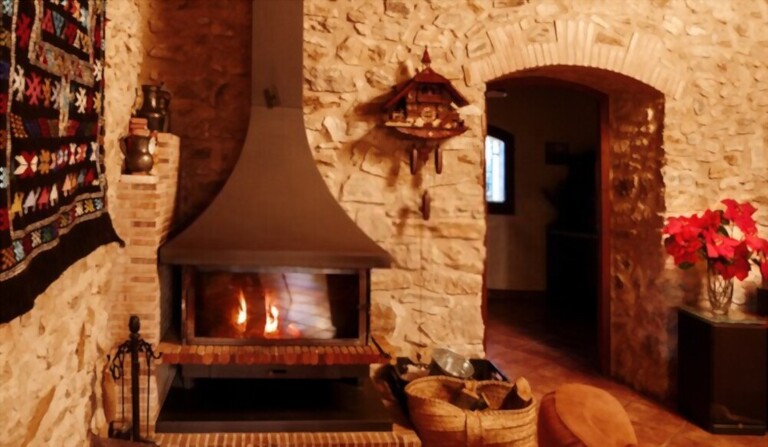 If you're lucky enough to have a real fireplace in your kitchen, you can easily give it a Spanish makeover with some paint and tile. If not, don't worry – there are plenty of electric and gas fireplaces that capture the look perfectly.
When choosing the right Spanish-style fireplace for your kitchen, keep in mind these things.
The overall style of your kitchen – is it modern or traditional?
If your kitchen has more of a contemporary feel, then you might want to go for a sleeker fireplace design.
On the other hand, if your kitchen has more of a classic vibe, then an ornate, detailed fireplace would be a better fit.
Your fireplace size
If you have a large kitchen with plenty of space for a grand fireplace, then go for it!
But if your kitchen is on the smaller side, then you'll want to choose a compact fireplace that doesn't overwhelm the space.
Practicality
Make sure that your new fireplace will actually keep you warm!
Gas and electric fireplaces are both great options that will heat up your kitchen quickly and efficiently.
Install A Copper Sink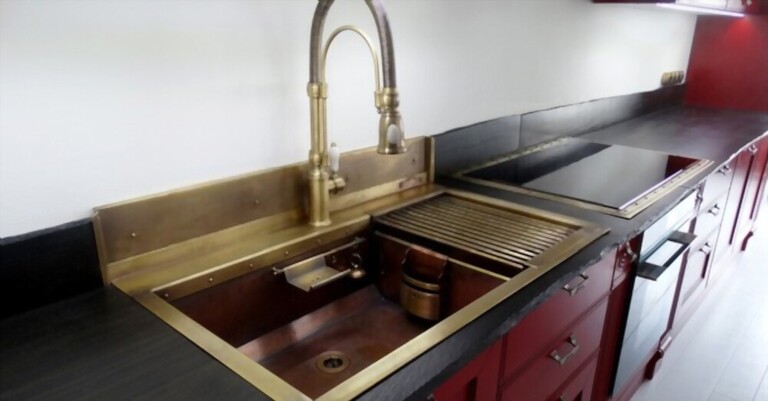 Installing a copper sink is a great way to add a touch of elegance to your Spanish-style kitchen.
Copper sinks are durable and easy to care for.
Here are a few tips to help you choose the perfect copper sink for your kitchen:
Measure your space carefully before shopping for a sink. You'll need to know the dimensions of your countertop or cabinets to make sure the sink will fit properly.
Copper sinks come in a variety of shapes and sizes. Choose a size and shape that fits your kitchen's style and your personal preferences.
Be sure to purchase a copper sink that has been treated with an anti-tarnish coating. This will help keep your sink looking its best for years to come.
Decorate Your Stove Or Range Hood
Adding some colorful tiles to your stove or range hood is a great way to add a pop of color and personality to your kitchen.
You can also use tile to create a backsplash behind your stove to protect your walls from splatters and spills while cooking.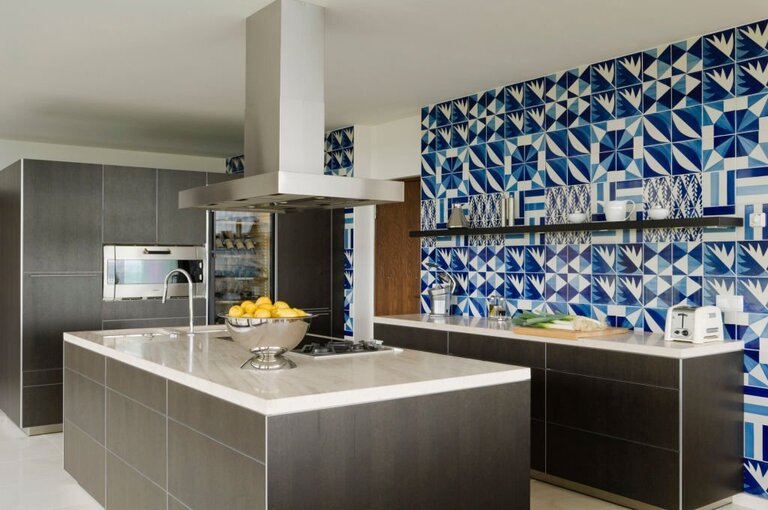 Want to add some personality to your space? Try patterned or colored tiles.

Use Open Shelves
Open shelving is typical in Spanish kitchens, and it can really help to make the space feel more open and airy.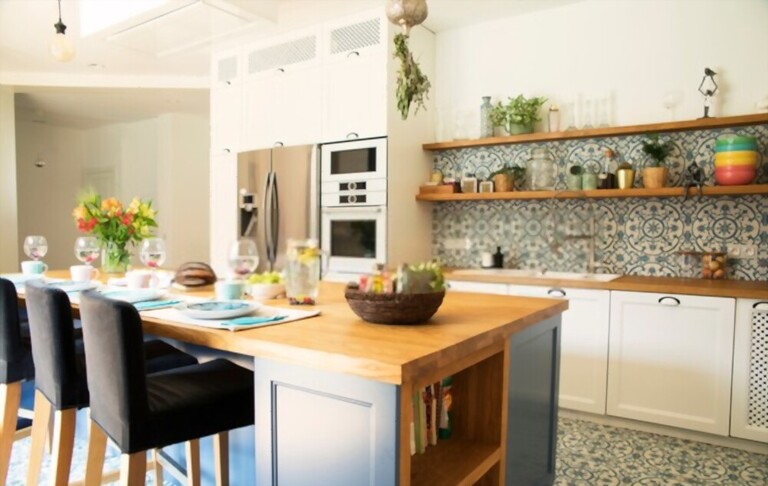 Plus, it's a great way to show off your beautiful dishes and glassware.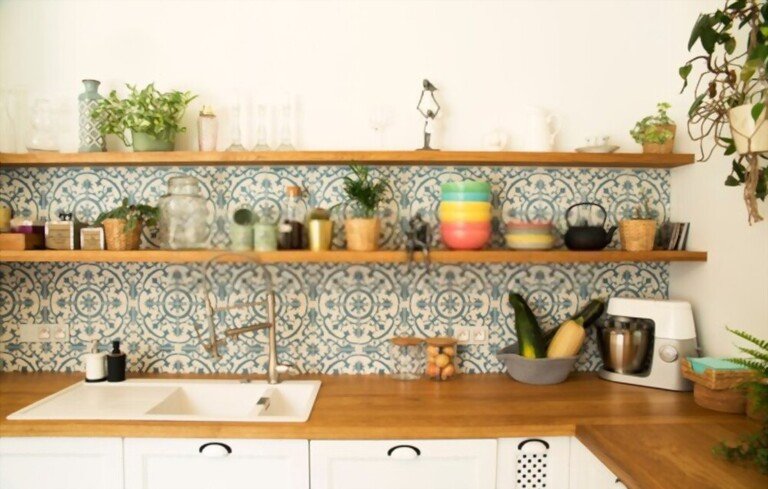 If you're going to use open shelving in your kitchen, there are a few things to keep in mind:
Make sure that the shelves are well-organized and tidy.
This means taking the time to dust and wipe down the shelves on a regular basis. Otherwise, your beautiful dishes will just end up looking cluttered and messy.
Open shelving can be a bit of a dust magnet.
So, just be sure to keep an eye on the dust and clean it up regularly.
Otherwise, consider using closed cabinets instead, especially if you have any allergies or sensitivities.
Rustic-Style Kitchen Cabinets
One of the most important elements in any Spanish-style kitchen is the cabinets.
When choosing cabinets for a Spanish-style kitchen, it's important to consider both function and form. One of the most popular cabinet styles is rustic.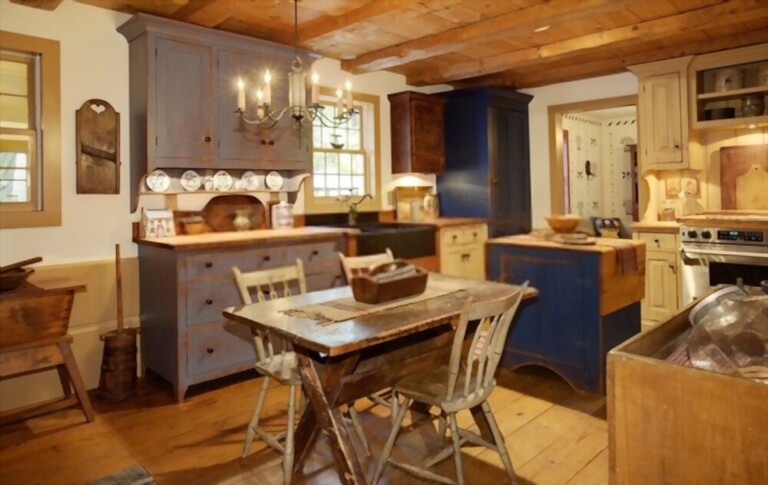 Rustic cabinets have a roughhewn look that evokes the old country feel of Spain.
They're often made from reclaimed wood or distressed wood. And they may feature unique details like hand-carved flourishes or wrought iron hardware.
Rustic cabinets can give your kitchen an authentic feel, but they also come with some practical considerations.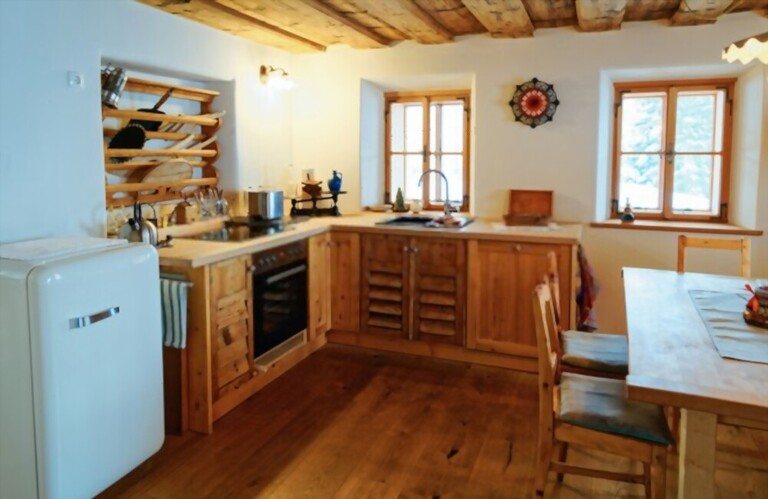 However, take note that rustic cabinets are often made from reclaimed materials, so they can be susceptible to warping or cupping over time. And as they're usually not mass-produced, rustic cabinets can be more expensive than other types of cabinetry.
But if you love the look of rustic cabinets and are willing to invest in them, they can be a beautiful and lasting addition to your Spanish-style kitchen.
Use Arches
Arches can be used in a variety of ways. When used correctly, they can really help to bring out the best in your kitchen.
Here are a few tips on how to use arches in the space:
Use an archway to frame your kitchen entrance. This will help to create a sense of entry and separation between the kitchen and the rest of the house.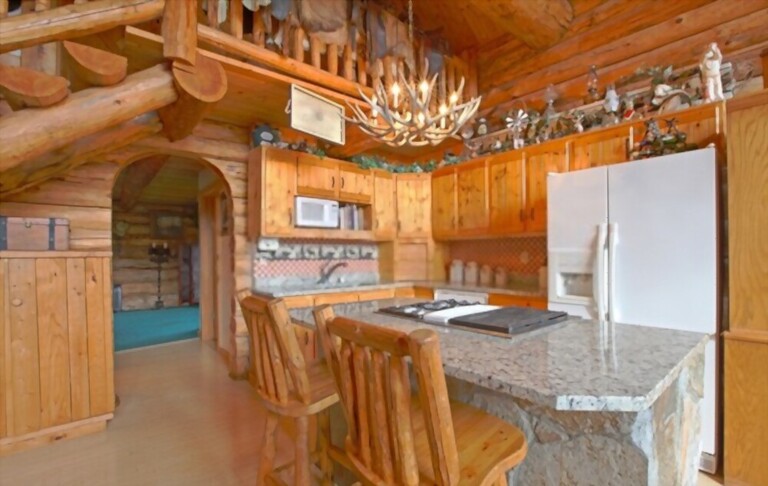 Use arches to accentuate key features in your kitchen, such as an island or range hood.
Incorporate smaller arches into cabinet doors or windows for a more intricate look.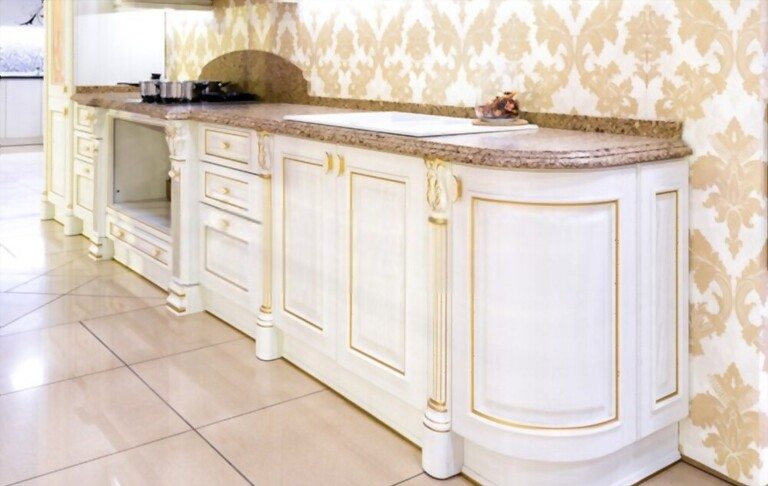 When incorporating arches into your kitchen design, be sure to keep proportion in mind. Too many small arches can look cluttered, while too few large arches can look overwhelming.
Rustic Stone Walls
Rustic stone walls provide an authentic look and feel that can really bring the space to life.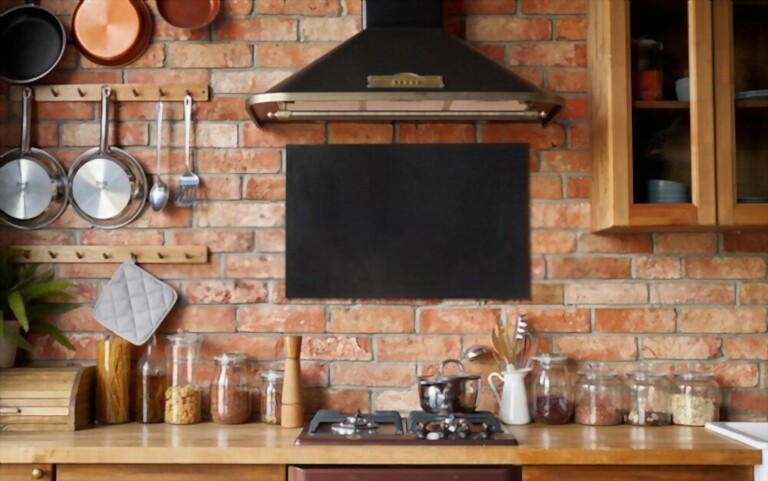 There are a few things to keep in mind when selecting rustic stone walls for your Spanish-style kitchen.
Make sure the stones are evenly sized and laid out in a consistent pattern. This will give the space a more polished look.
Choose a color that compliments the rest of your kitchen's design. A light-colored stone will brighten up the space, while a darker stone will create a more dramatic effect.
Decide how much of the wall you want to cover. Stone walls can be used as an accent, or they can be used to transform the look of the room completely. It's all up to you!
Conclusion
Spanish-style kitchens are warm and inviting. We hope with these design tips for a Spanish-style kitchen, you can create a stunning space that feels like it's straight out of a Mediterranean village. Thanks for reading!