One of the most important decisions you'll make during a kitchen remodel is choosing your countertop and cabinet colors.
These two features will set the tone for the entire space, so it's important to choose wisely.
If you're planning on using dark cabinets in your kitchen, you may be wondering what countertop color will pair best.
In this blog post, we'll explore some of the best options, so you'll find the right one to create a stunning kitchen.
How to Pair Countertop Colors with Dark Cabinets
White Countertops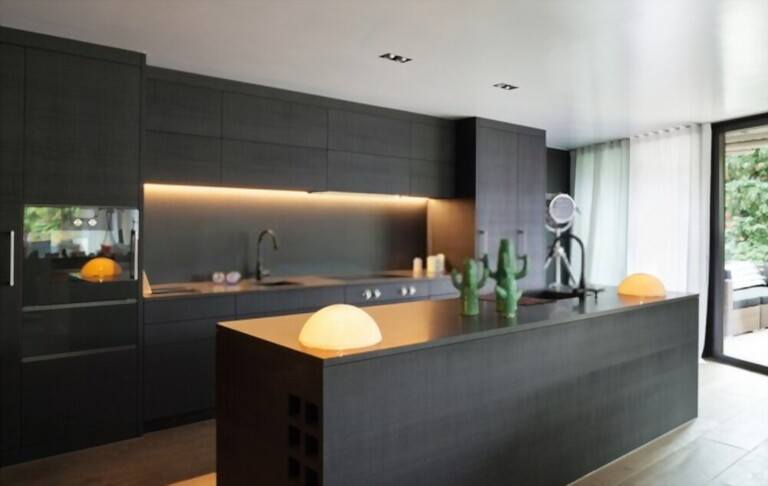 White countertops are a popular choice for dark cabinets because they provide a stark contrast that can really make your dark cabinets pop.
However, it is important to keep in mind that white countertops will show dirt and stains more easily than other colors, so you may need to be extra diligent in keeping them clean.
If you're seeking white countertops that are both beautiful and durable, consider marble.
Marble countertops add an air of sophistication to any kitchen, and they are easy to maintain with regular cleaning. However, marble is a porous material so it can stain if not properly sealed or if it comes into contact with acidic foods or beverages.
Another great option for white countertops is quartz.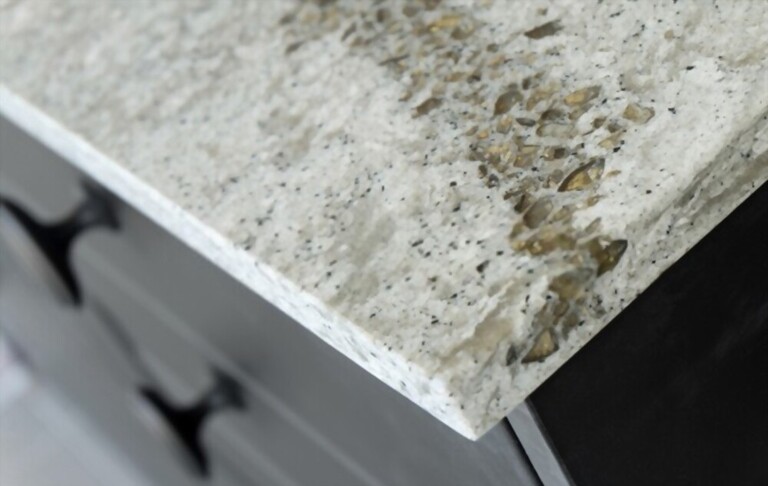 Quartz is a man-made material that is extremely durable and non-porous, making it ideal for busy kitchens. Quartz countertops are available in a variety of colors and patterns, so you can find the perfect match for your dark cabinets.
Dark Countertops
Dark countertops are not a popular choice to pair with dark cabinets because this combination might make the whole space seem lifeless.
However, if your kitchen is an expansive space with bright lighting and large windows, and you want to add a touch of luxury to it, then go for dark countertops.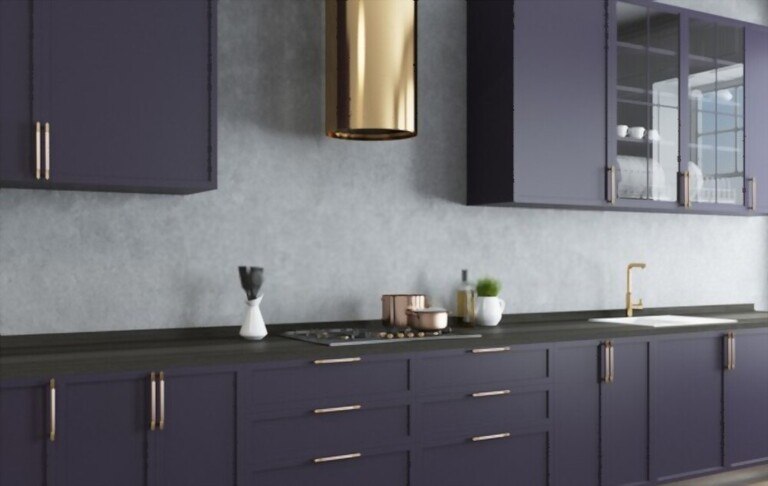 Here are some tips for choosing dark countertops that will compliment dark cabinets:
Consider the overall color scheme of your kitchen.
If you have dark cabinets and walls, you'll want to choose countertops that are lighter in the shade to add visual interest, and vice versa.
Think about the tone of the colors you're choosing.
Dark colors can range from deep browns to almost black, so consider what look you're going for before making your final decision.
If you would like a more dramatic look, opt for a darker color; if you prefer something subtler, go with a lighter shade.
Don't forget about texture!
Countertops come in all sorts of materials, from smooth granite to rough-hewn marble.
Consider what type of finish will best complement your dark cabinets – a glossy surface may bring a sleek look, while a matte finish can help tie everything together.
Gray Quartz Countertops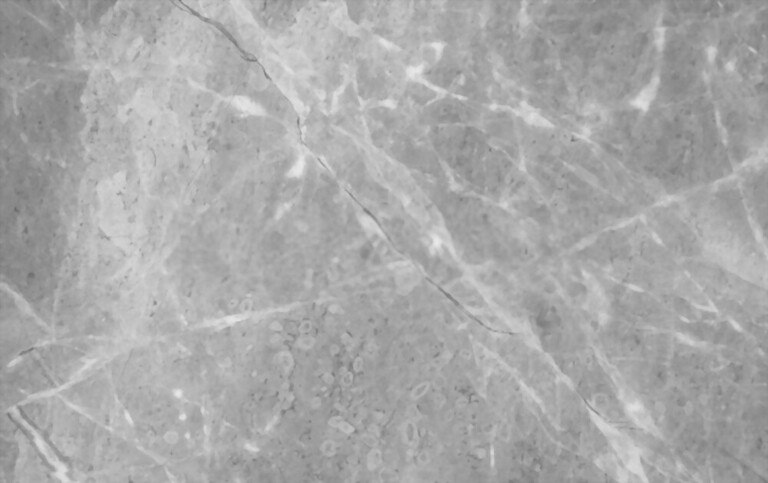 As soon as you set your eyes on a gray quartz countertop, you'll fall in love with its smoky, yet still light and airy, color. It's the perfect complement to dark cabinets, as it creates a beautiful contrast that will make your kitchen stand out.
Whether your cabinets are a deep espresso or a rich chocolate brown, gray quartz countertops will pair perfectly.
If you prefer to add a pop of color to your kitchen, consider using blue or green accent tiles or accessories. These colors will really stand out against the dark cabinets and gray countertops.
If you need a more subdued look, white or cream accent pieces will also look great with gray quartz countertops.
No matter what style you're going for, these countertops are sure to make your kitchen look stunning.
Countertops With Reflective Surfaces
If you have dark cabinets, you can make them stand out even more by choosing countertops with reflective surfaces.
Black granite or marble countertops will add a sleek and sophisticated look to your kitchen.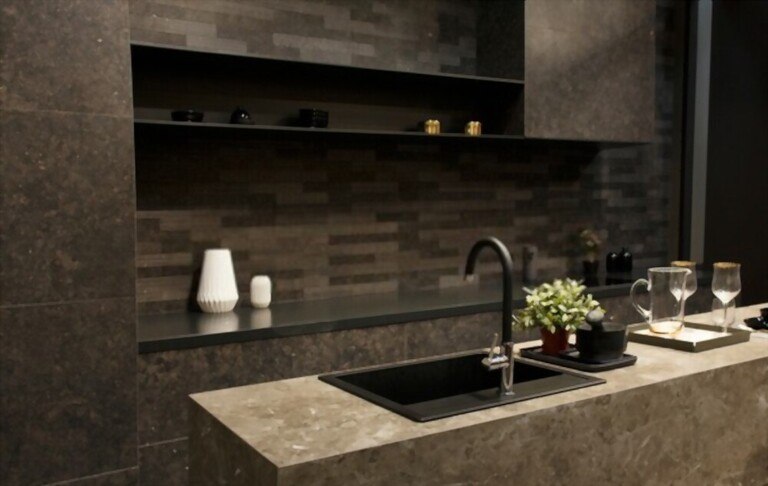 Want to add a pop of color? Consider using stainless steel or glass countertops in a bright color.
These materials will reflect light and make your dark cabinets seem even more dramatic.
Countertop Colors With Golden Variants
To keep things more neutral, you can opt for a base shade like white or cream. Then, you can add some gold accents with your choice of hardware or fixtures.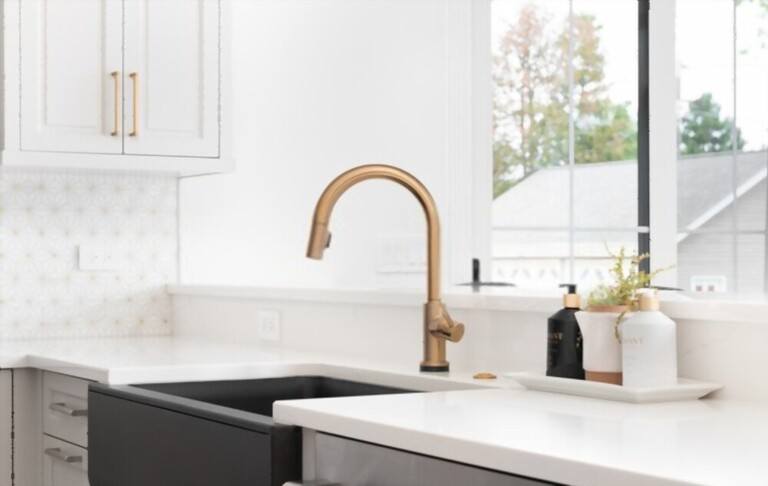 This is a great option if you'd like your kitchen to have a more luxurious feel.
Dark Cabinets with Beige Countertops
Beige countertops are the perfect complement to dark cabinets.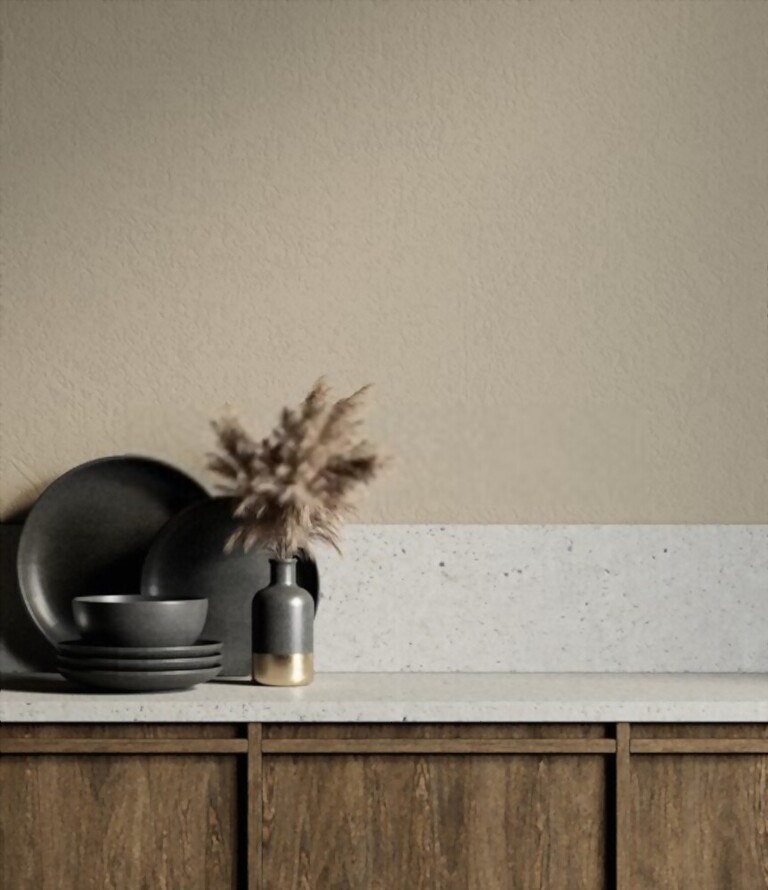 They add a touch of lightness and brighten up the space.
Beige countertops also have a warm, inviting look that makes them perfect for kitchens and bathrooms. With so many different shades of beige to choose from, you're sure to find the perfect one for your space.
Conclusion
Dark cabinets can be a daunting design element to work with, but the results can be beautiful and unique. With the right countertop colors, you can create a space that is both stylish and functional.
We hope our tips have helped you figure out how to pair countertop colors with dark cabinets in your own home.
If you need help finding the perfect countertop for your dark cabinets, check out our blogs for more informative articles.