If you're planning to sell your home in the near future, you may be wondering what kind of home improvements will pay off the most when it comes time to put your house on the market.
While there are a number of different things you can do to add value to your home, one of the best places to start is in the kitchen.
After all, the kitchen is often referred to as the heart of the home.
In this blog post, we will share some kitchen remodeling tips for resale.
8 Best Kitchen Remodeling Tips for Resale
Update The Kitchen Lighting
With some well-chosen lighting updates, you can easily boost your kitchen's resale value - and make it look pretty amazing in the process.
Task lighting is key in any kitchen, and can be achieved in a number of ways.
Under-cabinet lighting adds extra light for food prep.
Pendant lights can provide a stylish focal point over an island or breakfast nook.
And don't forget about accent lighting!
Incorporating some LED strip lights under shelving can really add some extra pop to your space.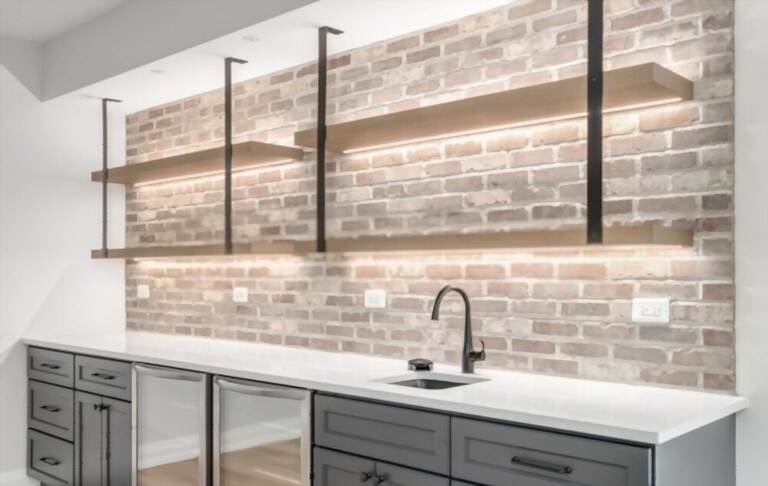 When it comes to choosing light fixtures, it's important to go for quality over quantity.
Opt for timeless styles that will appeal to a wide range of buyers, and make sure the fixtures are properly installed by a professional.
Give Your Kitchen Walls A New Coat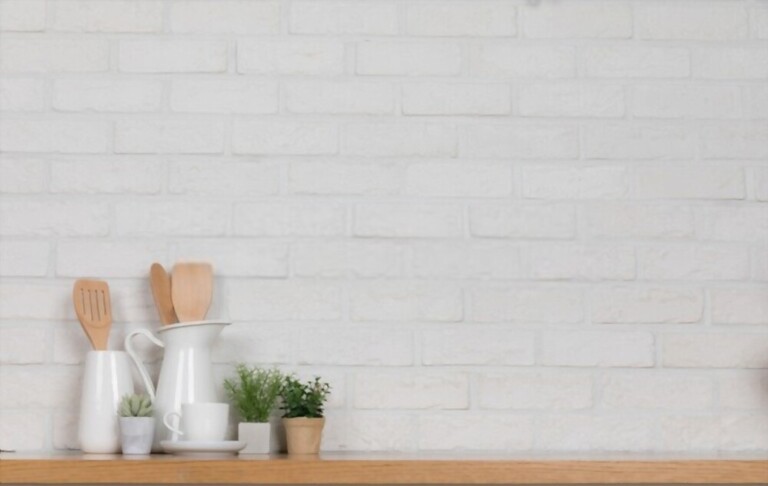 When remodeling your kitchen for resale, one of the best things you can do is paint the walls.
This will freshen up the space and make it more appealing to potential buyers.
If you have a light-colored kitchen, consider painting the walls a darker shade to give the room more depth and interest.
For a dark-colored kitchen, try painting the walls a light color to brighten things up.
Whatever color you choose, be sure to utilize a high-quality paint that will look good and last for years to come.
Install A Designer Backsplash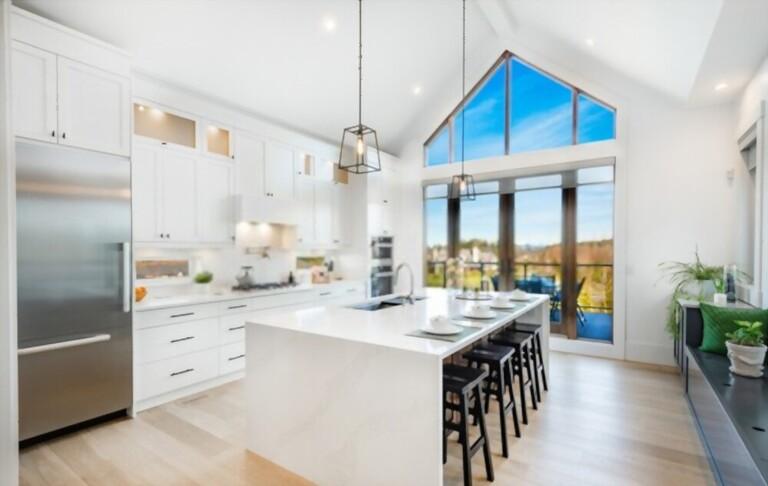 Installing a designer backsplash is a great way to add value to your kitchen.
Backsplashes can be made from glass, tile, or stone.
They can be installed in a number of different ways, including as an accent wall or as an all-over covering.
When choosing a backsplash, it's important to consider both aesthetics and practicality.
For example, glass backsplashes are very easy to clean, but they're also more susceptible to damage from heat and water than other materials.
Tile backsplashes are more durable and offer a wide range of design options, but they can be difficult to install yourself.
It's also important to choose a backsplash that will appeal to potential buyers. Stick with classic designs and neutral colors that will blend in with any kitchen décor.
Cabinet Refinishing And Refacing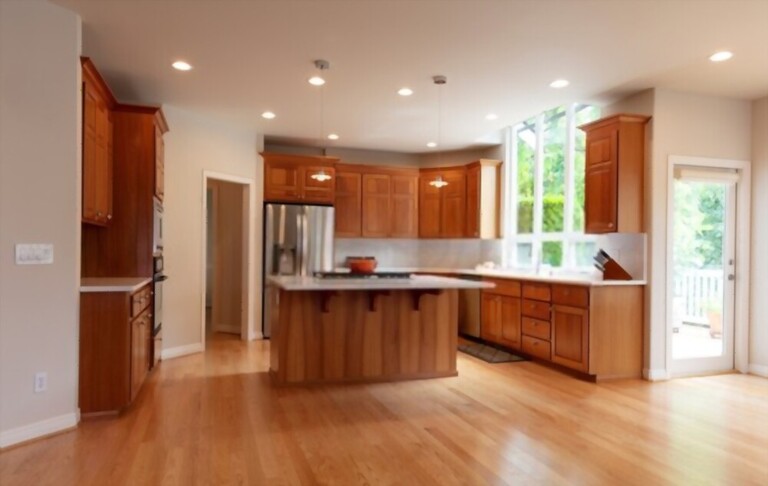 Cabinet refinishing and refacing are two popular kitchen remodeling options that can help increase the resale value of your home.
Cabinet refinishing entails painting or staining your cabinets to give them a new look while cabinet refacing involves replacing the doors and hardware of your existing cabinets.
Both cabinet refinishing and refacing can be done relatively cheaply and easily.
If you're not sure which option is right for you, consult with a professional kitchen designer or contractor to get expert advice.
Replace Your Cabinet Hardware and Faucet
Replacing your cabinet hardware and faucet is a quick and easy way to give your kitchen a fresh new look.
Plus, it's relatively inexpensive.
When choosing new hardware, stick with a classic style that will appeal to a wide range of buyers.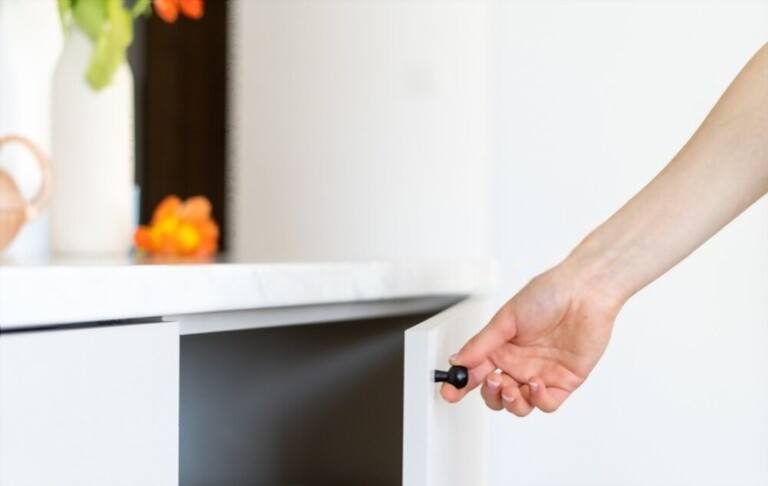 For the faucet, choose one that is both stylish and functional. A pull-down faucet with a built-in sprayer is always a good choice.
Paint Your Worn Cabinets
If your cabinets are looking worn or outdated, a new coat of paint can go a long way towards giving your kitchen a facelift.
When choosing a color, it's important to consider what will appeal to buyers and make your kitchen more appealing to them.
White cabinets are always popular and can help make your kitchen look brighter and more open.
If you're looking for something a little more daring, try painting your cabinets in a light blue or green. These colors can help give your kitchen a more unique look that will stand out to potential buyers.
Add A Wood Look
Installing vinyl or porcelain tiles that look like wood is a great way to give your kitchen flooring an updated look.
These materials are durable and easy to care for, making them ideal for high-traffic areas like kitchens. Plus, they offer various styles and colors to suit any kitchen décor.
When selecting new kitchen flooring, be sure to consider your budget, style preferences, and the level of traffic in your kitchen.
Invest In New Kitchen Appliances
If you're planning on selling in the near future, it's important to choose wisely when it comes to investing in new appliances.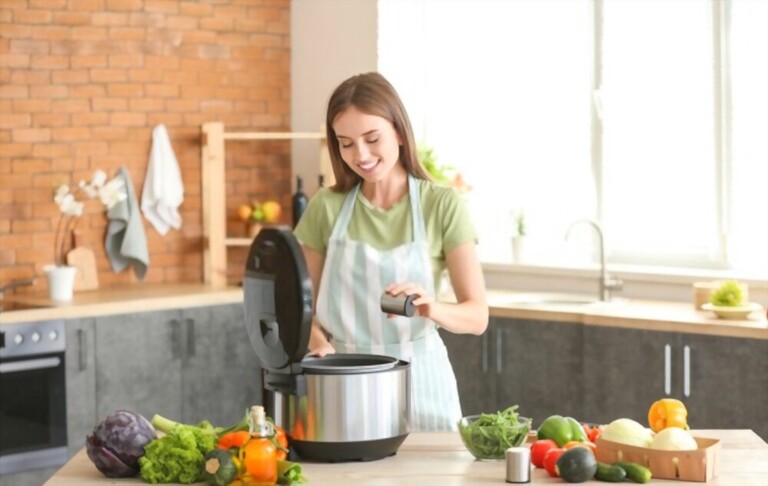 High-end appliances can definitely make your kitchen more appealing to potential buyers, but they come with a hefty price tag.
If you're not sure whether or not upgrading your appliances is worth the investment, consider the following:
How old are your current appliances? If they're nearing the end of their lifespan, it may be worth investing in newer models.
What kind of shape are your appliances in? cracked door panels, chipped enamel, and rust can make even the most expensive appliance look dated and cheap.
Do your appliances function properly? If your stove top only has two working burners or your fridge is on its last legs, it's time for an upgrade.
How much will it cost to replace your current appliances? This is especially important if you're planning on selling soon after remodeling. The last thing you want is to spend a fortune on new appliances only to recoup a fraction of the cost when you sell.
If you're still on the fence about whether or not new kitchen appliances are worth the investment, talk to a real estate agent or kitchen designer for guidance. They'll be able to help you make an informed decision based on your specific situation.
Conclusion
Keeping in mind these kitchen remodeling tips for resale helps you recoup your investment when it comes time to sell.
Buyers are willing to pay more for a home with a modern kitchen, so making even small changes can have a big impact. And, of course, always consult with a professional before undertaking any major renovations.
With a little bit of planning, your kitchen remodel can add a higher resale value than you might expect.