Move over, knick-knacks! There are new ways to decorate above your kitchen cabinets, and they're not what you'd expect.
If you're looking for a fresh way to update your kitchen décor, look no further than above your cabinets. This often-forgotten space is the perfect canvas for exploring new design trends.
And trust us, there are some seriously creative ideas out there.
So, if you're ready to get inspired, keep reading.
We've rounded up some of the most eye-catching ways to decorate above your kitchen cabinets. From bold wallpaper to statement lighting, there's sure to be something that catches your eye.
11 New Ways to Decorate Above Your Kitchen Cabinets
Baskets
If your kitchen is anything like ours, it's constantly in need of a little organization.
In an effort to keep things tidy and free up some counter space, we've been looking for new ways to store things out of sight.
One solution we've come up with is to use baskets to hold small items and extra kitchen supplies.
Baskets are a great way to store things because they can be easily tucked away in a corner or on a shelf. Plus, they add a bit of decoration to your kitchen.
We've been using baskets to hold everything from spices and recipe cards to extra dish towels and cleaning supplies.
Artificial Plants
Looking for a way to add a little bit of life to your kitchen? Then, artificial plants are a great option.
Not only are they low-maintenance, but they can also help to brighten up the space.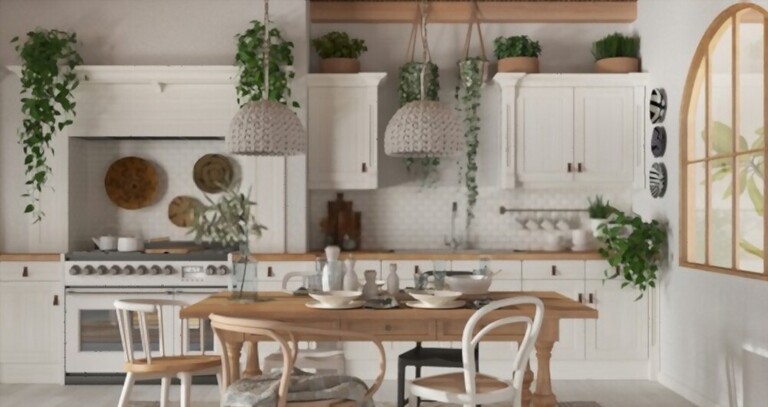 Here are a few tips for using artificial plants to decorate the top of your kitchen cabinets:
-Choose plants that complement the style of your kitchen. If you have a modern kitchen, opt for simple, clean-lined plants. For a more traditional space, look for plants with lush, green leaves.
-Think about the scale of your plants. You don't want them to be too big or too small in relation to the size of your cabinets.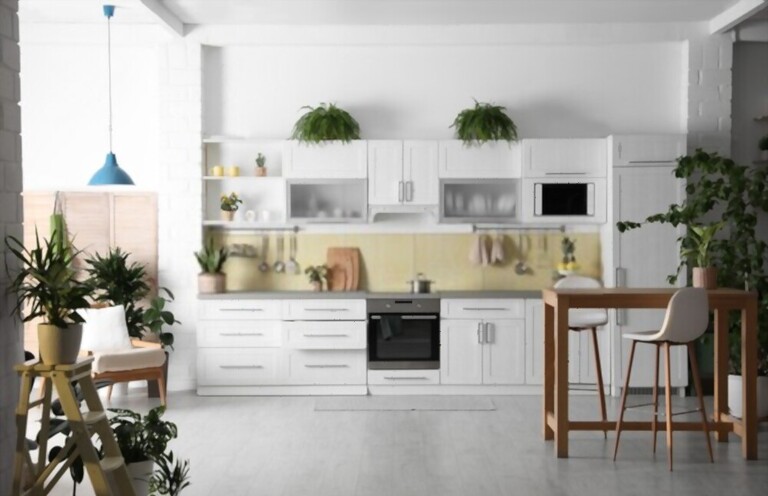 -Create a cohesive look by placing similar plants together. For example, group together all of the ferns or all of the succulents.
-Mix things up by adding in some non-plants elements like vases or bowls filled with fruit or seashells.
Decorative Signs
There are so many fun ways to decorate above your kitchen cabinets! One way is to add a decorative sign.
This can be a cute saying or phrase, or even just a simple design.
You can find these signs at most home stores, or even online.
Another great option is to DIY your own sign using some pretty scrapbook paper and Mod Podge. Just make sure it's something that you love, because you'll be looking at it every day!
Wall Gallery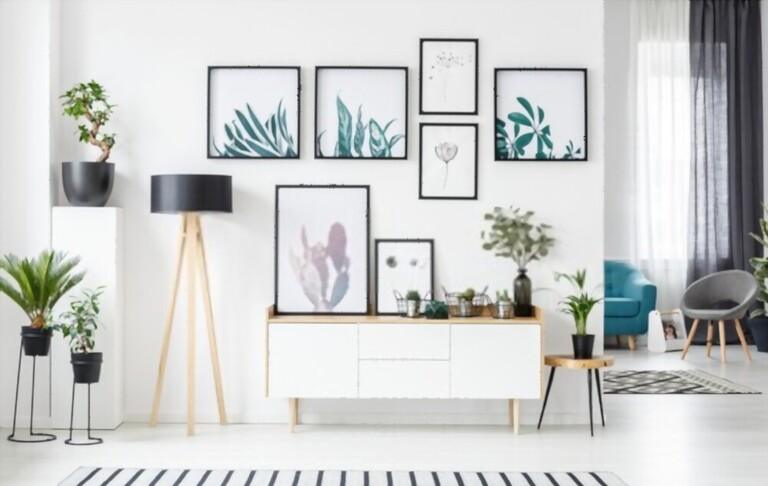 There's no reason why your kitchen cabinets should not have all the fun when it comes to decorating. Your display wall gallery can be just as stylish and personal.
This is also a great way to personalize your space and make it feel more like home.
Here are some ideas to get you started:
Family photos: A collection of family photos is a beautiful way to add personality to your space. Choose black-and-white or sepia-toned prints for a classic look, or go for color if you want something more modern.
Artwork: Whether you're an amateur artist or an avid art collector, displaying artwork in your kitchen is a great way to show off your taste and style. If you're unsure how to hang artwork, consult a professional for advice.
Dishware
Use your dishware as part of your decor by hanging plates, bowls, or other pieces on the wall.
This is a great option if you want to add color or pattern to the above of your kitchen countertop without making any permanent changes.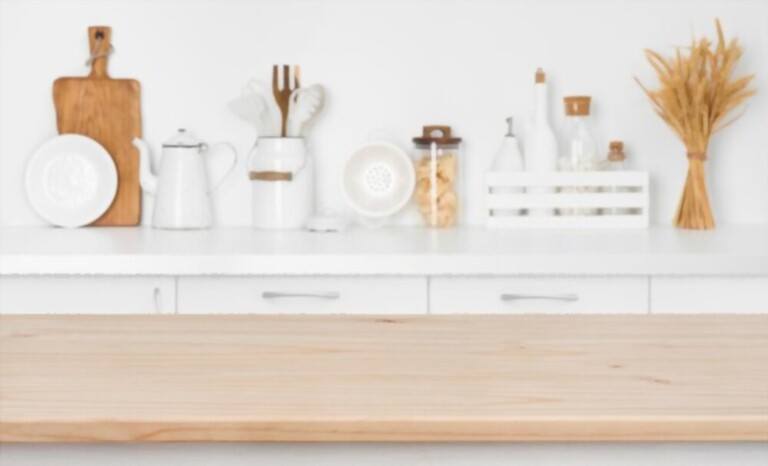 Vintage Baking Or Cooking Tools
If you're looking for a unique way to decorate above your kitchen cabinets, try putting vintage baking or cooking tools at the top.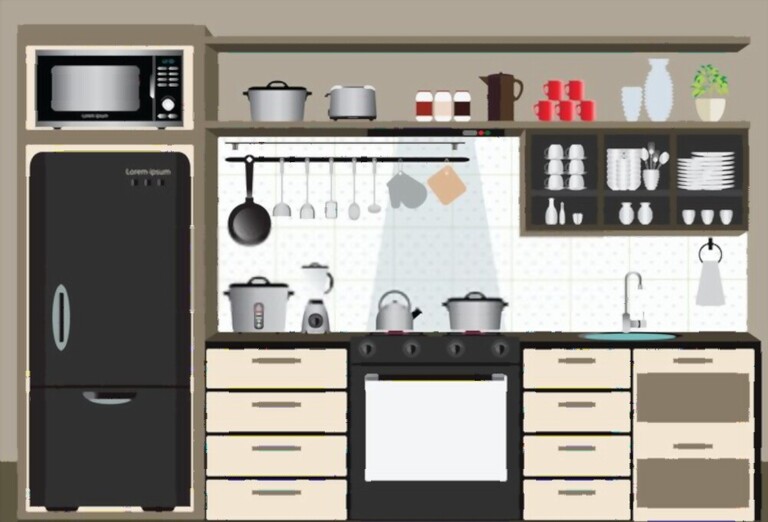 This is a great way to add some character to your kitchen and make it feel more like home.
Plus, it's a great way to use those old tools that you may not have used for anymore.
Herb Garden
Bring the outdoors in by creating a mini herb garden above your cabinets. Not only will it look beautiful, but it'll also be handy when you're cooking!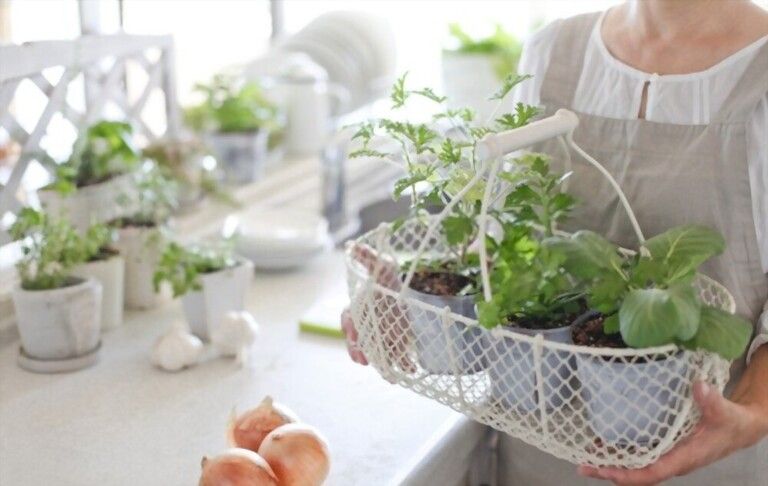 Tall Decorative Items
Tall, decorative items could include vases, sculptures, or even greenery.
Not only will this add some visual interest to your kitchen, but it can also help to fill up empty space.
Small Shelves
If you're looking for something a bit more low-key, try placing a few small shelves on top of your cabinets.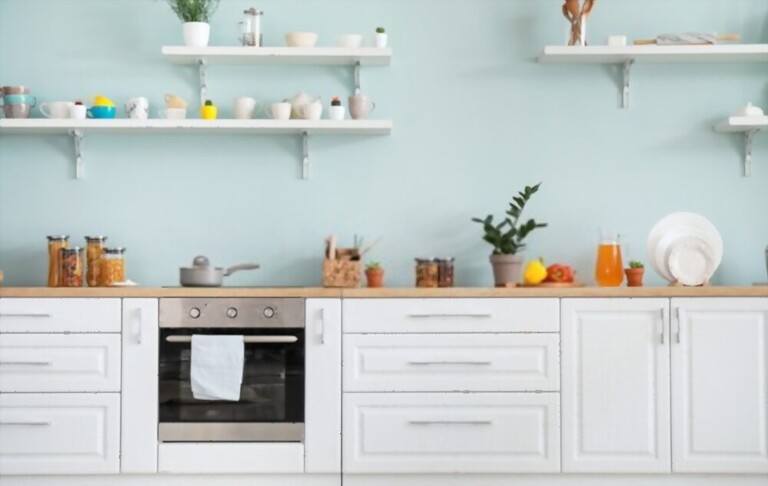 These can be used to store cookbooks, spices, or other kitchen essentials.
Or, use them as an opportunity to display some of your favorite knick-knacks.
LED Strips
Adding LED strips to the top of your cabinets is a great way to add some extra light to your kitchen.
LED strips are available in a variety of colors, so you can choose the perfect color to complement your kitchen's decor.
LED strips are also very easy to install, so you'll be able to do it yourself in no time.
Kitchen Wallpapers
If your kitchen is in need of a little decorative touch, why not try using kitchen wallpapers for the space above your cabinets? This is a great way to add some personality to your kitchen without spending a lot of money.
You can find kitchen wallpapers in a variety of colors and styles.
When choosing kitchen wallpapers, it is important to select a design that is not too busy or overwhelming.
You want the wallpaper to be a subtle backdrop for your other kitchen décor. If you have a small kitchen, choose a lighter color or smaller pattern.
If your kitchen is larger, go with a bolder design.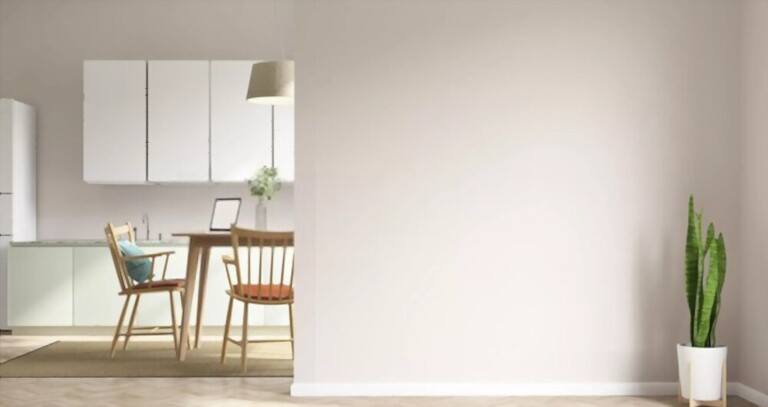 Once you have selected the perfect wallpaper, simply apply it to the wall above your cabinets using wallpaper paste.
Make sure that the edges are smoothed out so that there are no air bubbles.
Once the wallpaper is dry, hang any pictures or knick-knacks that you would like to display on top of your cabinets.
Conclusion
We've just walked you through new ways to decorate above your kitchen cabinets. With a little creativity, you can transform this often-neglected area into a beautiful focal point in your kitchen. Use our tips and ideas above to help you get started.
No matter how you choose to decorate above your cabinets, remember that less is usually more. Keep things simple and uncluttered for best results.
Thanks for reading!