If your kitchen is on the smaller side, you know the struggle of trying to find enough storage and counter space. Not saying that it can be frustrating to cook in a cramped space, especially when you have guests over.
But fear not!
There are plenty of space-making hacks for small kitchens that will help you make the most of the space you have. Here are some good examples:
10 Space-Making Hacks for Small Kitchens
Use A Small Utility Cart
One of the best space-saving hacks for small kitchens is to use a utility cart.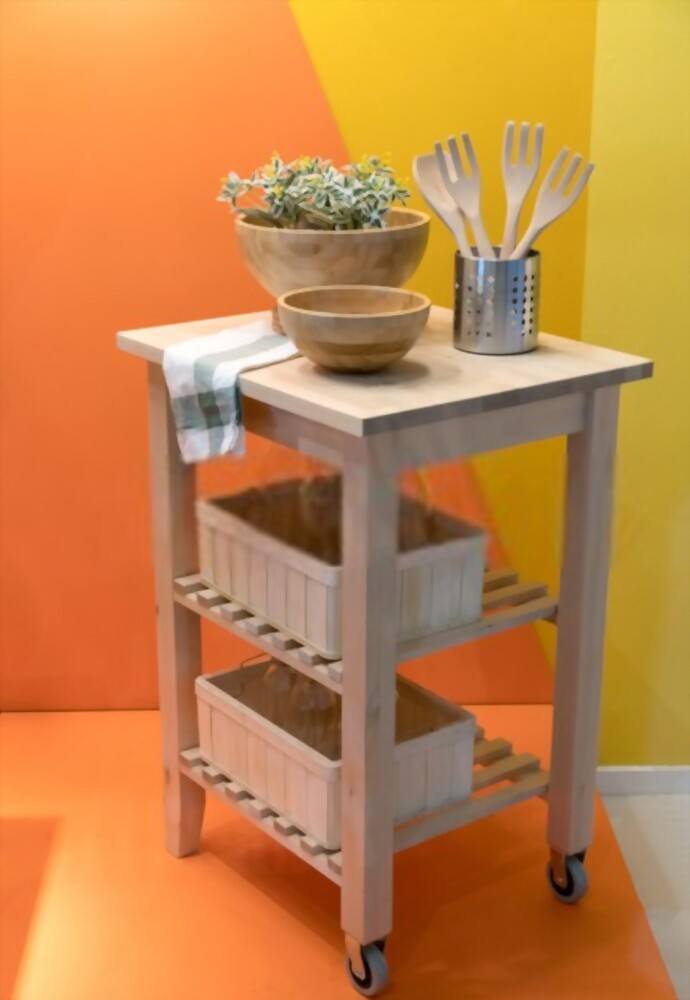 Utility carts are great for storing pots, pans, and other cooking supplies, as well as dishes and silverware.
They come in a variety of sizes and can be stored in a variety of ways.
When choosing a utility cart, be sure to select one that is the appropriate size for your kitchen and has the features you need.
Put Shelf Risers To Your Counter And In Cabinets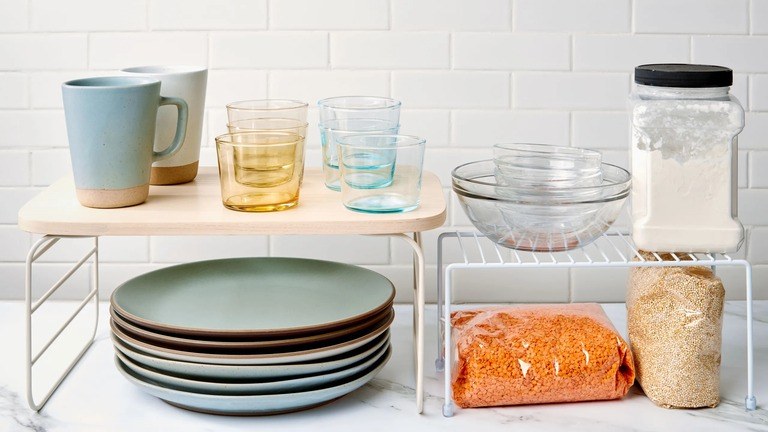 Shelf risers are inexpensive and easy to install, and they can make a big difference in the amount of usable space in your tiny kitchen.
Shelf risers come in a variety of sizes and materials, so you can select the ones that match your kitchen's style.
Add A Mirror
A mirror can do wonders for a small kitchen by reflecting light and making the space feel bigger.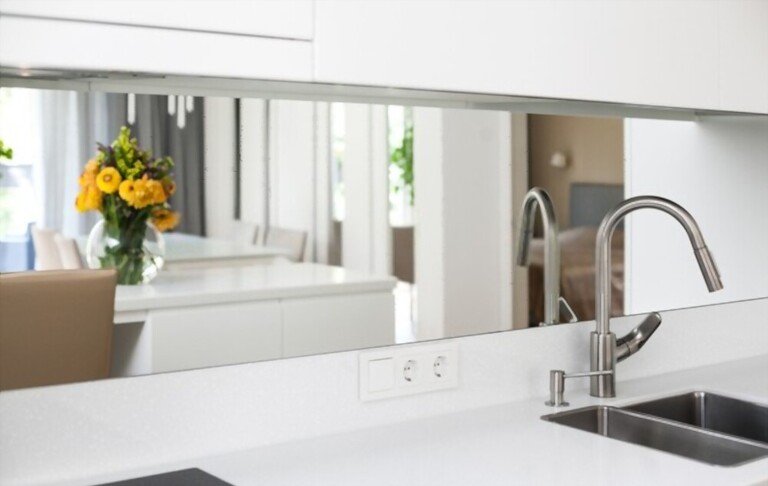 You can hang a mirror on the wall or prop one up on a shelf or countertop.
Just make sure it's placed at eye level so you can easily see your reflection while you're working in the kitchen.
Turn Weird Nooks And Corners Into Storage Space
The sides and space under your cabinets, as well as the inside of your kitchen doors are frequently wasted.
To make use of these nooks, consider installing shelves or hooks to store spices, cooking utensils, or even small appliances.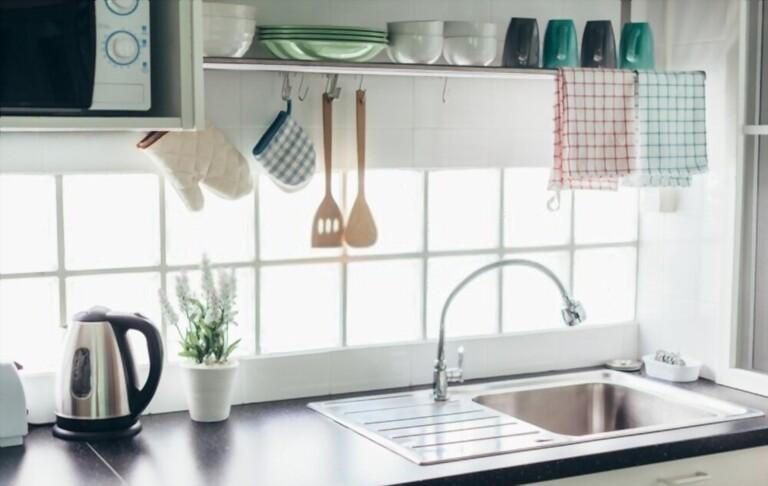 Turn the inside of your cabinet into a handy place for hanging towels, lid holders, or even pots and pans by installing hooks or racks.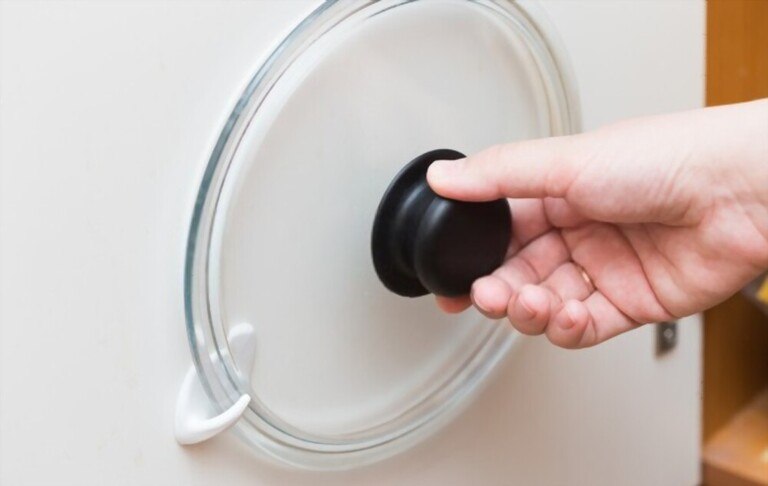 Hang A Magnetic Knife Rack
If you don't have a lot of kitchen counter space, hanging a magnetic knife rack either on the wall or under the cabinets is a great solution.
Magnetic knife racks help keep your knives organized and within reach.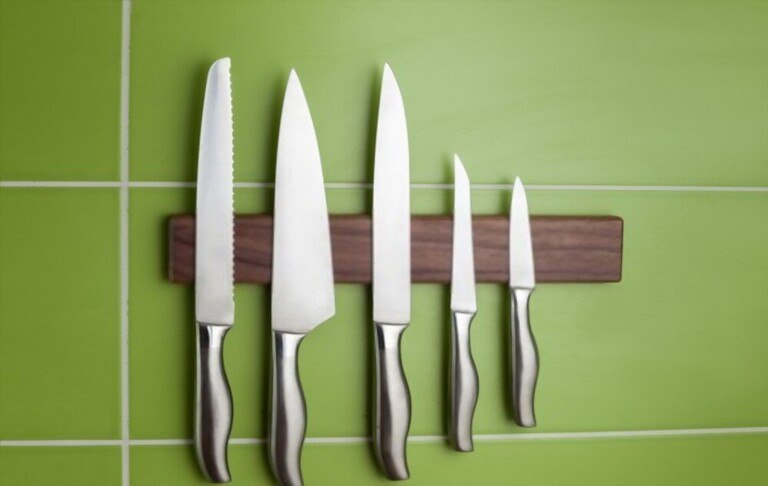 They're also perfect for small kitchens because they don't take up any counter space. Plus, they're easy to install and come in a variety of styles to match your kitchen's décor.
Use Your Windows And Windowsills As Storage
Small kitchens are often short on storage.
One trick is to use your windows and windowsills as extra space.
Use mason jars or other glass containers to store dry goods like flour, sugar, and pasta. Then, place them along the windowsill. You can also use this area for items like cookbooks, spices, or utensils on them.
If you have a bit more space, you could even install shelves above your windows to create more storage.
Another advantage of using your windows for storage is that it can help keep your kitchen feeling light and airy.
Glass containers and shelves let in natural light, which can make a small kitchen feel less cramped.
Consider A Fold-Down Table And Folding Chairs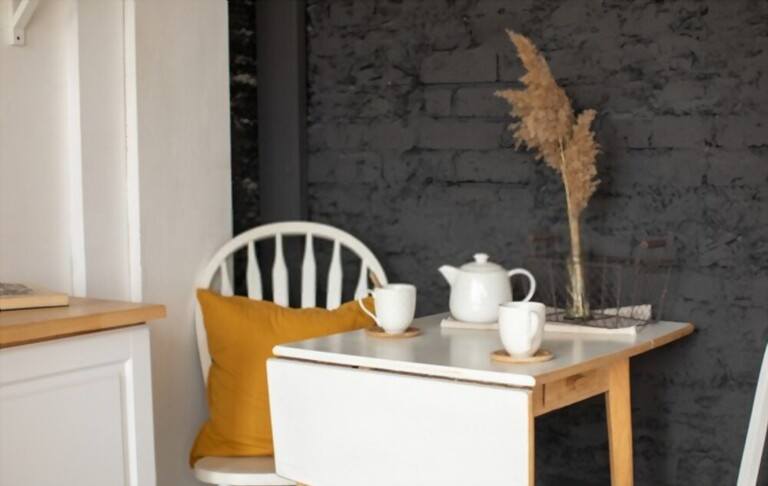 This type of furniture is designed to be compact and easy to store, making it ideal for small spaces.
Plus, it can be easily set up and taken down as needed, so you can use your kitchen for other activities when you're not cooking.
Put Baskets On The Tops Of Your Cabinets For Extra Storage
This hack provides extra space for things like potatoes, onions, and other items that don't need to be stored in the fridge.
Just make sure the baskets are sturdy so they don't fall off!
Add Hooks To Wherever You Can
This hack helps you keep your counters and floors clear, and free up space for other things.
Some places you can add hooks are:
On the inside of cabinet doors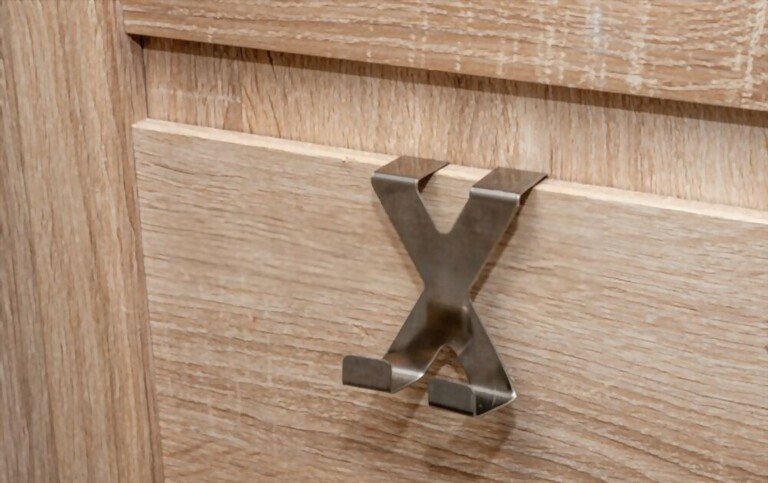 Underneath cabinets
On the back of doors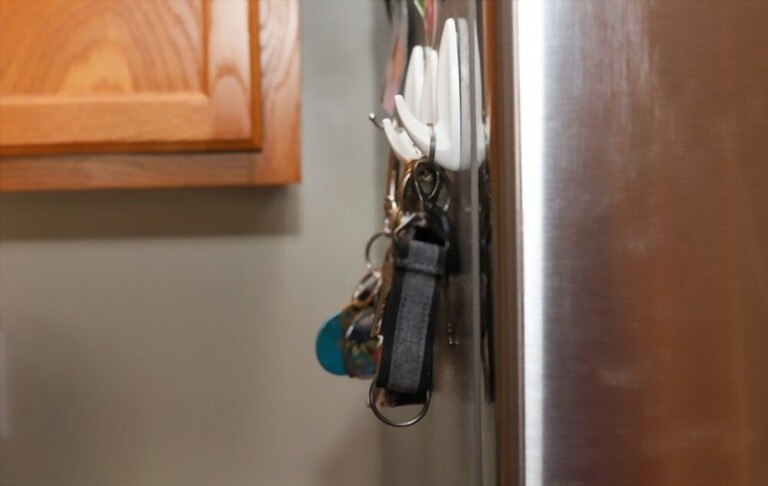 Put Ingredients On A Dessert Stand
A dessert stand is also a great way to get extra space.
You can put all of your ingredients on the stand, and then put the stand in the fridge or freezer to keep everything cool.
When you're ready to bake, just take the stand out and put it on the counter. This will give you more room to work, and you won't have to worry about ingredients getting lost in the back of the fridge.
Conclusion
With these simple space-making hacks for small kitchens, you can turn it into an organized space, make the most of it, and whip up delicious meals in no time.
And that's all for this article.
Thanks for reading!