Do you want to design your own kitchen?
Are you seeking the best ideas to combine the colors of huge furniture in this space for a harmonious and impressive look? Consult our guide now! Our design experts are going to share with you how to match kitchen cabinets, countertops, and flooring in the most effective ways.
How To Match Kitchen Cabinets, Countertops, And Flooring
Determine Your Go-To Overall Color Scheme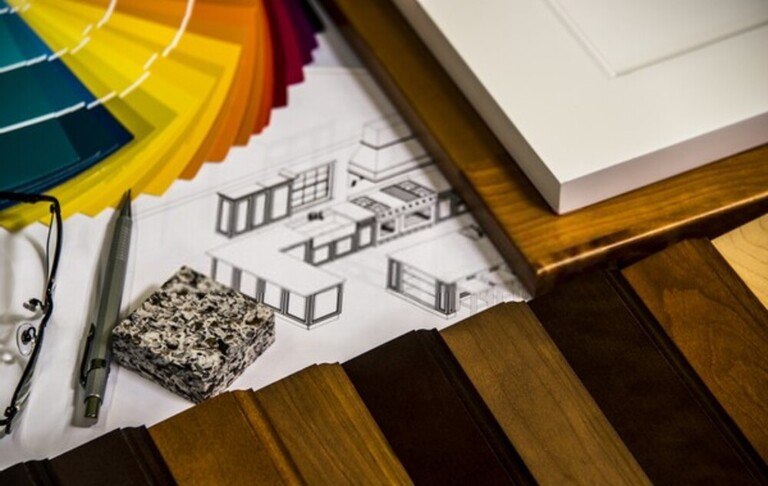 Choosing an appropriate color scheme for your new kitchen is one of the most important elements because it presents the homeowner's aesthetics, lifestyle, and characteristics.
If not following any rules for selecting a color scheme, the space will end up looking too boring or too confusing. According to our design experts, the easiest way is to set the table in three colors – two main and one accent.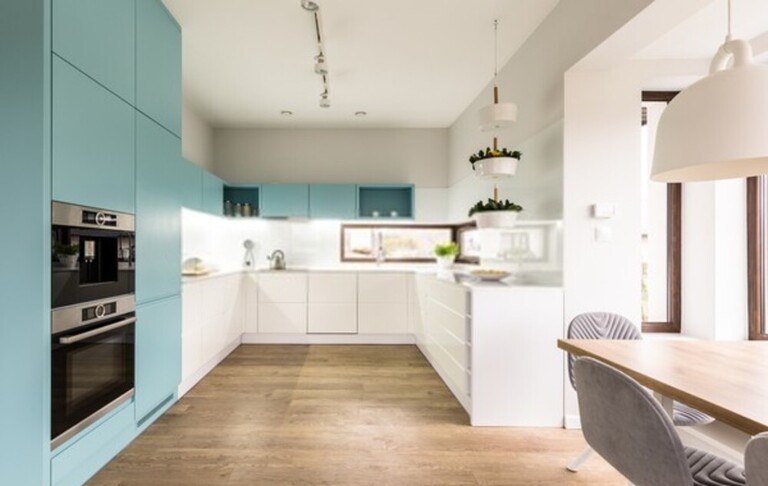 The main colors should be simple and complementing while the accent should be bolder to bring visual interest.
We've already discussed how to choose a color scheme in one previous post, click here to learn more. (Link đễn bài Golden Rules for Selecting a Color Scheme)
Our trick is to choose lighter colors for major items in your kitchen – like flooring and cabinets, then go for one bolder color for appliances and accessories.
If you want your kitchen look to be easily changed over the years, try combining a pair of neutral colors (such as black and white, gray and white, white and beige, etc.) for cabinets and flooring.
So, when you want to transform this space into a new look, just replace the accessories and appliances.
Choose The Color Of Kitchen Countertops First
Why? – you might ask.
The reason is that compared to flooring and cabinets, kitchen countertops offer more options in terms of textures and patterns to consider. Once figuring out the right color for them, it is also easier to match the flooring and the cabinets to them.
On the contrary, if you decide to choose the cabinet color firstly, it will be a lot more difficult to find the matching countertops with them.
Besides, countertops are the central part of any kitchen. Starting from here allows you to create a main color for the overall design as well as making the coordination process simple and straightforward.
Another reason is that kitchen countertops are the costliest items.
Therefore, you should think about choosing their colors thoroughly as well as put this in the top priorities.
Use Kitchen Cabinets To Create Balance
Since standard cabinets do not have many options in textures or patterns like the flooring and kitchen countertops, they are key to keep the overall design balanced.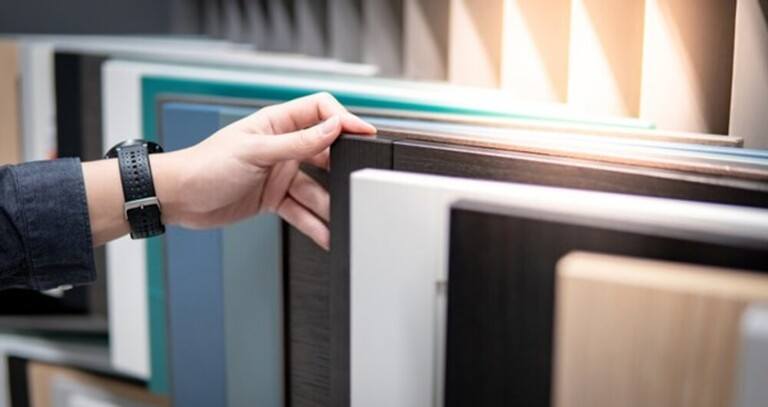 Extra Tips
If you're a beginner and have no idea on which colors to choose, stick to simple ones. Neutral colors bring a timeless look to any kitchen while they're easy to mix and versatile.
Pick warmer, more neutral colors with lighter contrasts for traditional kitchens
Pick brighter colors with stronger contrasts for contemporary and modern kitchens
Take a look at a color wheel if you feel stuck.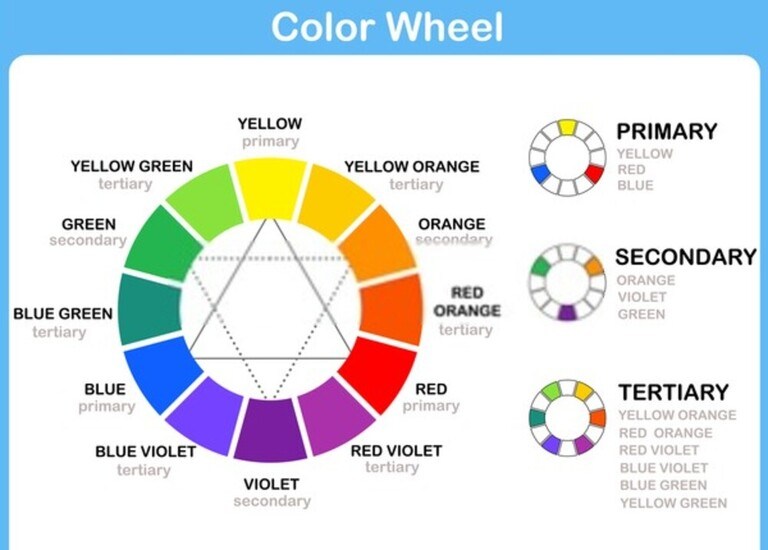 Consider Using Patterns And Textures
An effective and budget-friendly way to make your kitchen look more attractive is to add patterns and textures.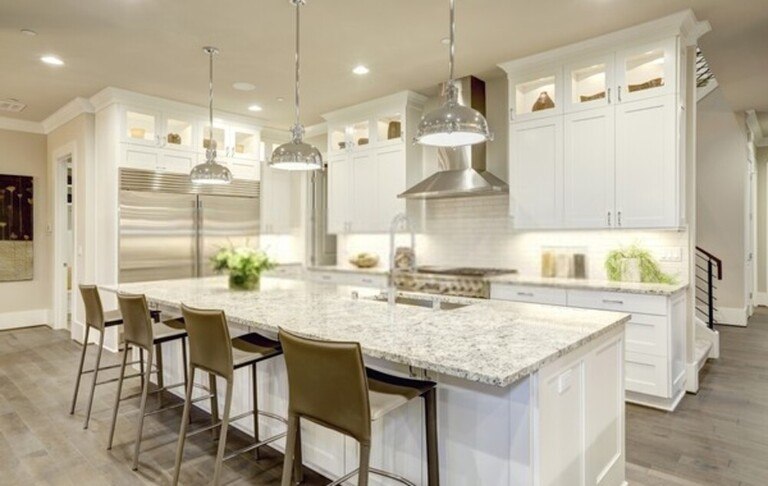 You can use either patterned flooring or patterned countertops as an accent for this space or using both of them as long as their patterns match with each other.
Consider the room size to pick appropriate patterns.
For example, it would look confusing if you choose floor tiles or countertops with too big patterns for a small kitchen. Instead, slim motifs bring a more pleasant and comfortable feeling.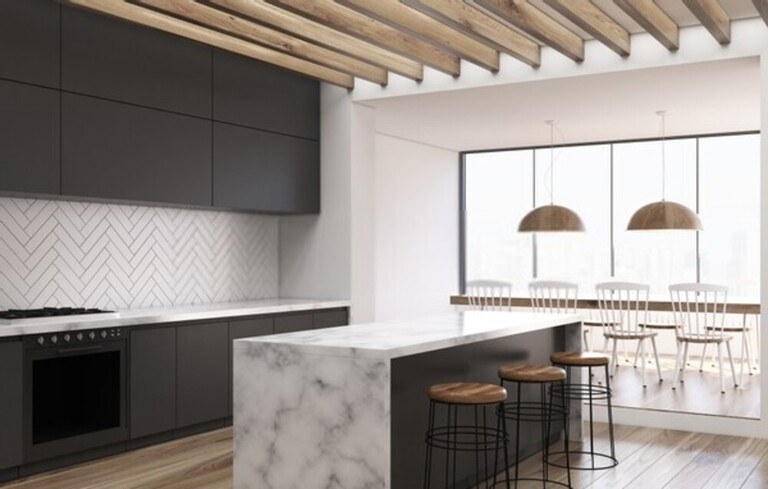 The same rules in choosing textures.
Choose Colors Of Appliances And Accessories
Last but not least, choosing appropriate colors of kitchen appliances and accessories, such as pulls and knobs. The smaller the size of the accessories, the bolder the color.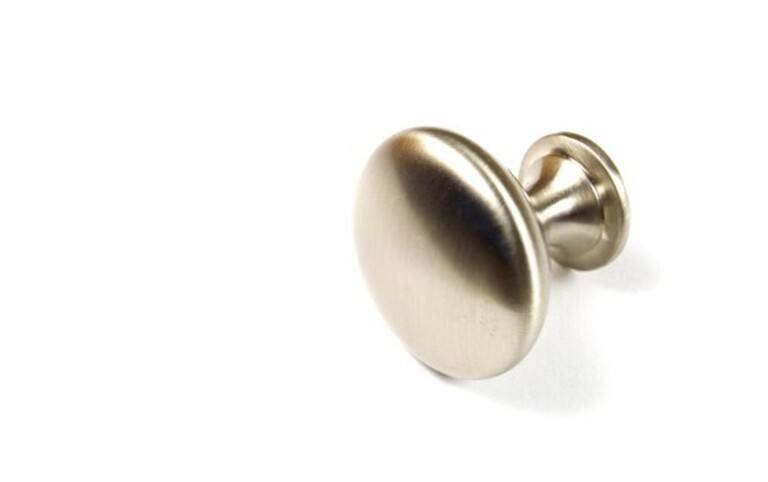 If you have already decided to add a silver or gold kitchen countertop, go for accessories or decorative items with metallic coatings, which will brighten and accentuate the entire room.
For example, satin nickel would match well with gray floor tiles and an electric blue countertop surface.
Pay Attention To The Lighting Condition Of Your Kitchen
Some patterns or colors of kitchen cabinets, floor tiles, and cabinets will not look as beautiful as when you see them in a showroom. That is because of different lighting conditions!
Our advice is to see them at different times during the day, especially in the morning and at night.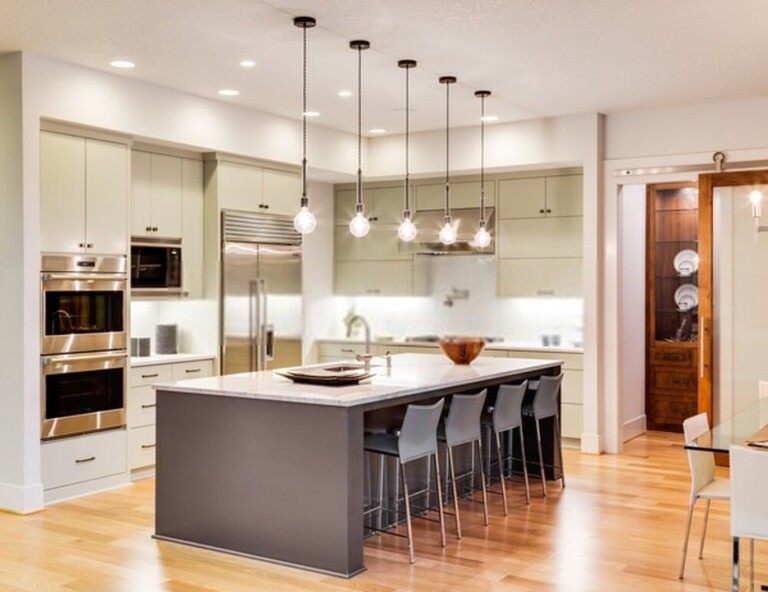 Or, you can upgrade the lighting in your kitchen for a better look. If you intend to go for the second option, think about the desired ambiance that you want to create and what matters to you the most.
For example, if you overweigh the brightness level of your kitchen to a sense of coziness, go for white, cold light colors. On the contrary, pick warm white light.
Conclusion
Here are some extra hints in combining colors of kitchen cabinets, countertops, and flooring:
Light gray cabinets, white wood-pattern countertops, and brown floor tiles
Light brown cabinets, dark wood brown countertops, and light pastel green floor tiles
White cabinets, wood brown countertops, and warm-tone grey floor tiles
Ruby-color cabinets, light brown countertops, and white patterned floor tiles
We've just given everything that you need to know on how to match kitchen cabinets, countertops, and flooring. Thanks for reading!