Making beef stew might seem complex and difficult to try, but it's well worth the time and effort. If you follow a good recipe and practice a few times, you'll see that the whole braising process is quite simple. It's just time-consuming.
For beginners, here are the 10 common mistakes to avoid when making beef stew. Keep reading till the end as I'll also share with you some golden tips to make it tastier.
Choose The Wrong Type Of Beef
Beef is just…beef, right? Wrong!
There are different types of beef (at different prices) that work best on certain cooking styles.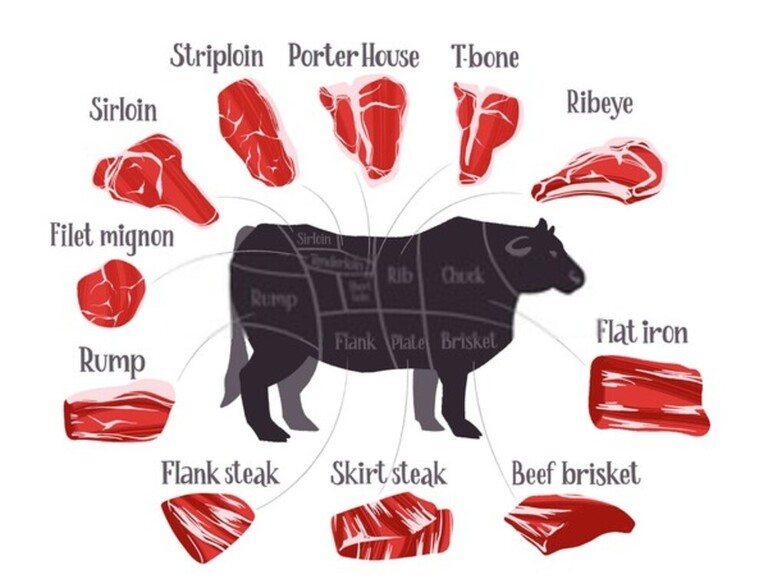 For example, lean meats – like sirloin or filet mignon – if grilled at high heat will become tender and flavorful. But it will be chewy and tough as shoe leather if cooked in a long, slow time because luscious fat is all rendered out. Not saying that this type of beef is often expensive.
Follow this tip: The best type of beef to make beef stew is a chuck roast or round roast.
Not Brown The Beef Off Or Brown It Improperly
Throwing all the ingredients into a pot and starting braising right away is very quick and tempting. But your dish won't get that meaty flavor that you might wish for.
Follow this tip: Searing the seasoned meat over medium-high heat and let it caramelize on the outside but not completely be cooked on the inside before starting the braising process.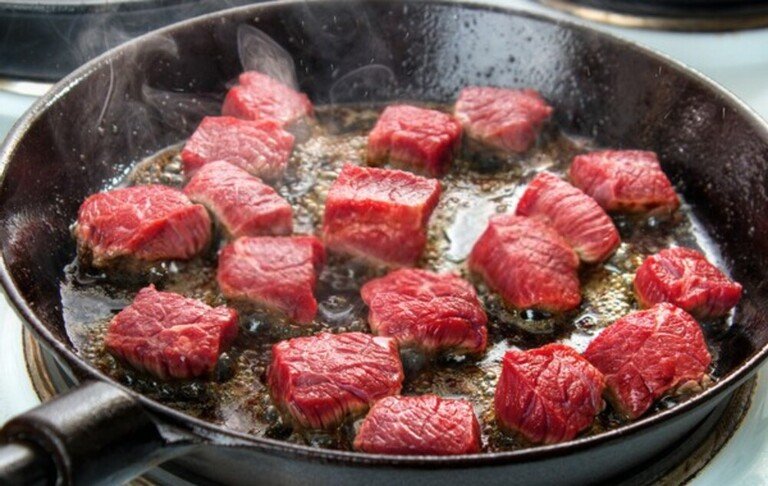 To layer in the flavor of the meat, try sautéing a bunch of aromatics, like celery, carrots, garlic, and onions until they are softened, then add spices.
After searing the beef (and aromatics), add it and the prized liquid into a pot and start braising.
You can add further flavor to the simmering stew by using stronger fresh herbs, such as a bay leaf, rosemary, or fresh thyme.
Undercook Or Overcook The Meat
As stated above, a chuck roast or round roast is highly recommended for stew.
The reasons are 1) they are inexpensive and 2) they come from the cow's muscles benefiting from exercises, which makes their connective tissues and bundles of fibers toughened up.
Under the low and slow cooking method, these connective tissues, fibers, collagen, and fat melt or break down, resulting in a delightful succulent feel when you chew them and you don't need a knife to cut through.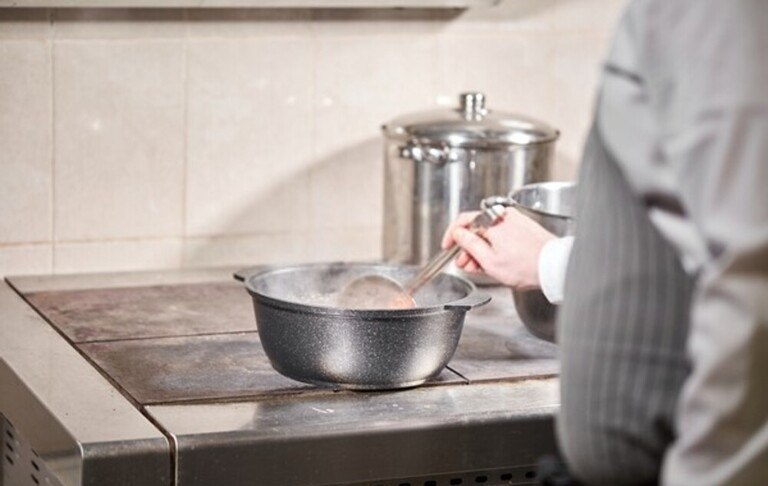 From that point, undercooking the meat results in a tough and chewy feel in your mouth as its connective tissues and stuff haven't completely broken down yet.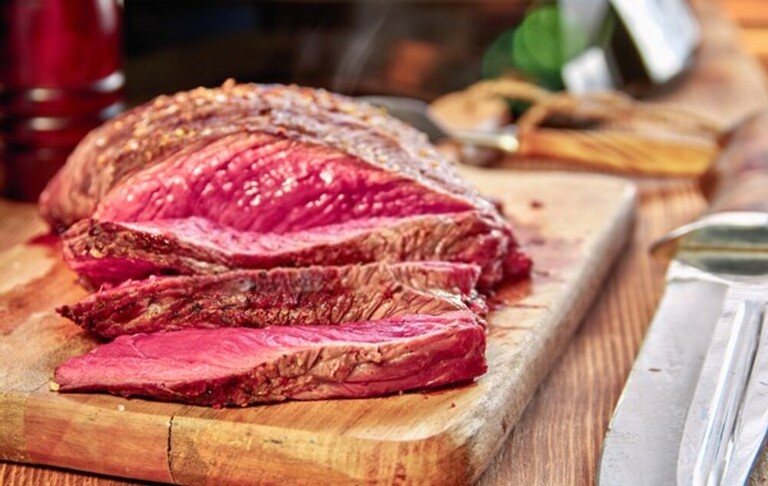 Overcooking the meat, on the other hand, results in a tough, dry, stringy feel while serving.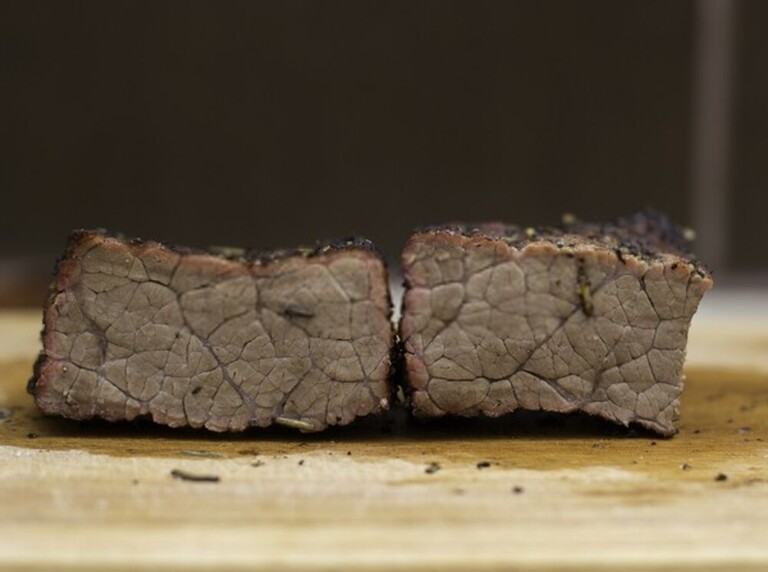 Follow this tip:
Leave the beef simmering at a low and slow temperature
Don't let the stew go for too long
You know your beef stew is ready when it's tender enough to be cut by a spoon without being too dry and tough.
Cut Vegetables In The Wrong Size
If you cut veggies into different sizes, there will be either of these two cases happening:
1) When adding all of them into your simmering stew pot at a time, they will be cooked inconsistently – which means some of them are too tender whilst others are hard.
2) You will have to add them at different times in the braising process to accomplish the best consistency, which is time-wasting.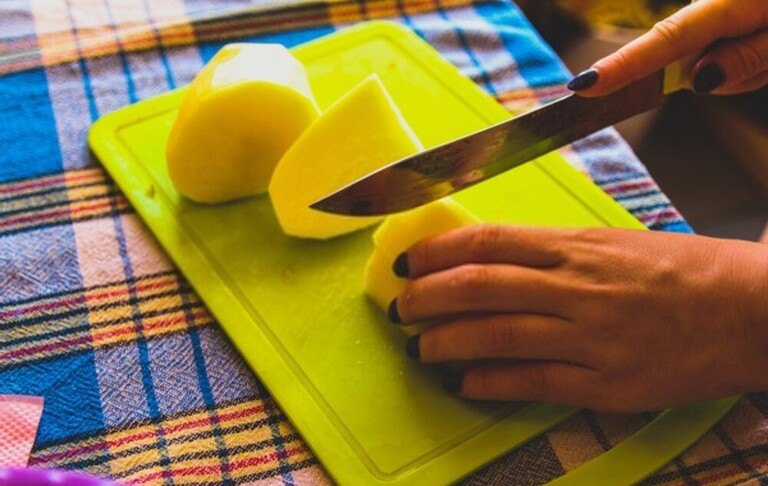 Follow this tip: Cut all veggies to a similar size and add them to the pot at the same time.
Add Vegetables Too Soon
Adding veggies at the same time as the meat and simmering will make them turn to mush once the process is done.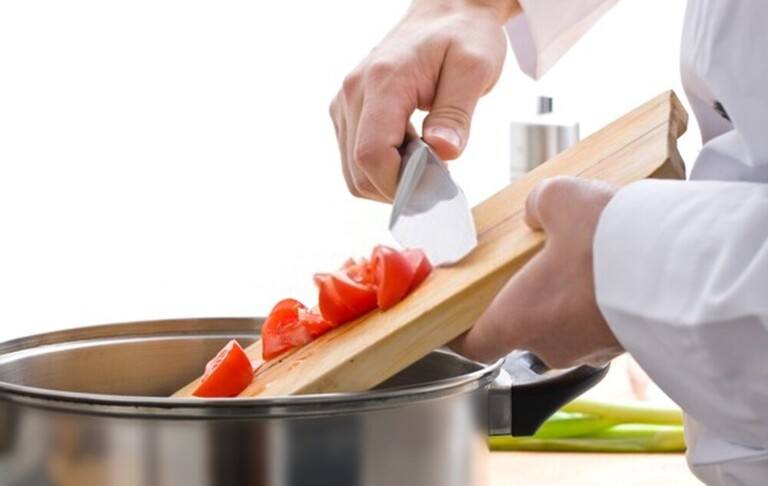 Follow this tip:
Simmer the beat 30 to 45 minutes before adding veggies into the pot.
Use Water Or Salty Store-bought Stock As Braising Liquid
Making your stew with plain water isn't recommended because it won't help the dish reach its flavor potential.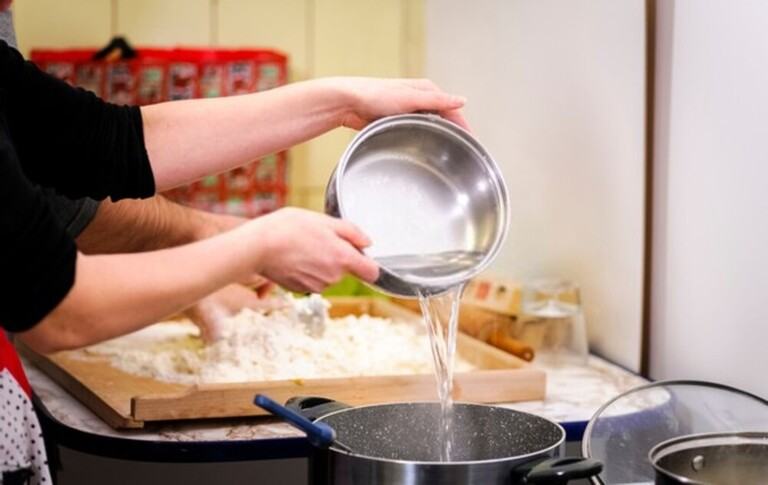 Meanwhile, using salty store-bought stock can be overly salty to the stew, especially when you have already seasoned all the ingredients while preparing them. The salty flavor will be more if you want to thicken the broth.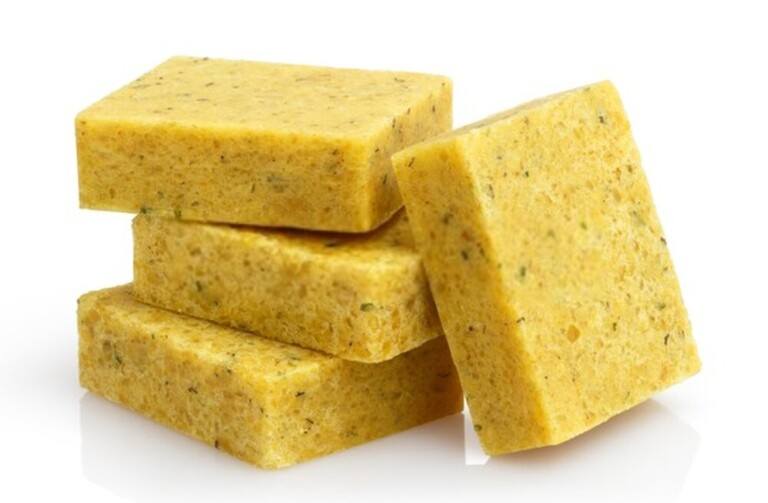 Follow this tip: Look for unsalted or low sodium store-bought stock. Or, make beef stock.
Add Too Much Thickness To The Stew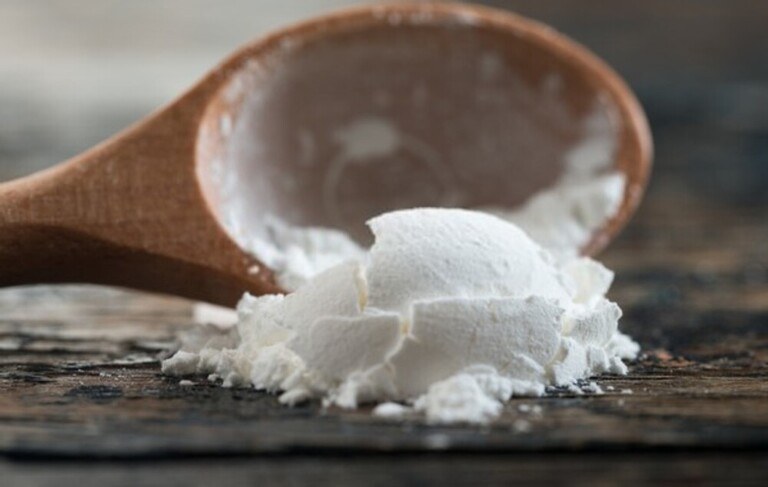 A too-thick broth made with starchy solutions – like a beurre manie, cornstarch slurry, or flour – can obscure the meaty umami and dull the broth flavor. Not saying that it makes the stew a thick, gloppy paste once starting to get cold.
Follow this tip:
Before searing the beef, dusting them in flour
Add potatoes to the stew
Remove the lid for a while when you simmer the stew
Not Add Acidic To The Stew
Your stew might taste amazing during the several first bites, but as it is comfort food with thick broth, rich meat, and a lot of side dishes, your palate might be quickly weighed down.
Follow this tip:
When starting the braising process, add some red wine, tomato paste, or diced tomatoes into the pot. This helps add some brightness to your stew and highlights the other flavors.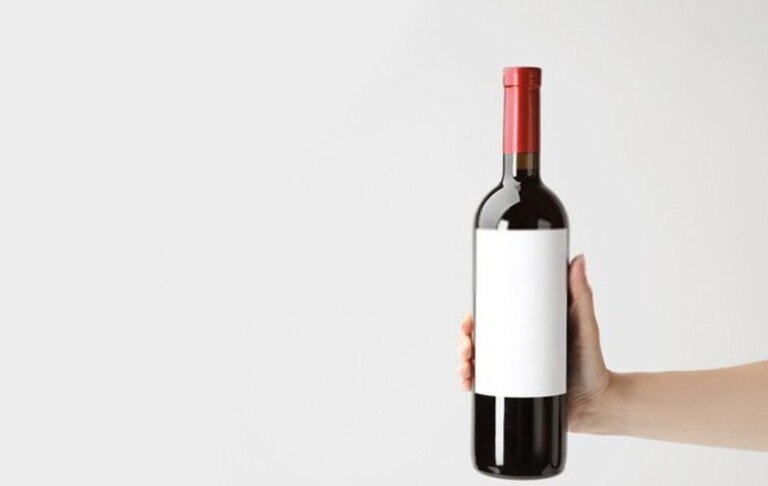 Not Skim The Fat From The Stew
Once the stew is done cooking, you'll see fat floating on the top – which can dull the flavor when you are serving.
Follow this tip: Remove large pieces of fat when you prepare the meat and skim off the fat from the stew using a spoon.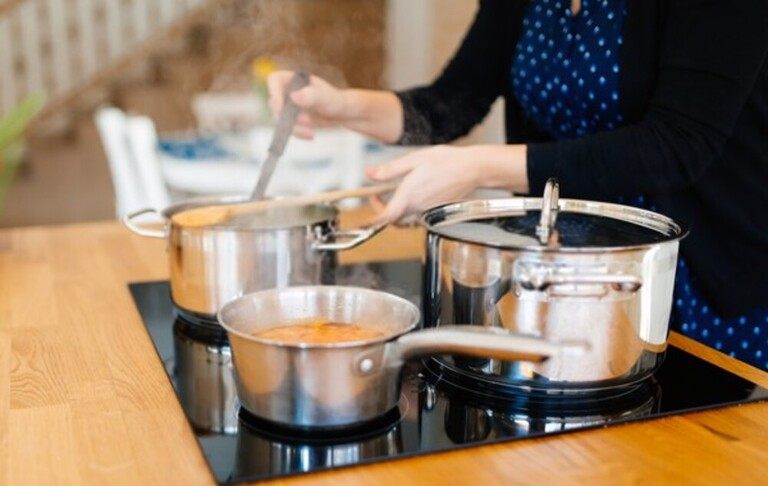 Serve Immediately
It's tempting to try the stew away after being done cooking, but don't you know that the dish will taste a lot better the next day once the meat has absorbed the flavor to be richer.
Follow this tip:
Make the stew the day before you intend to eat it if you have time and patience. Otherwise, make a big batch.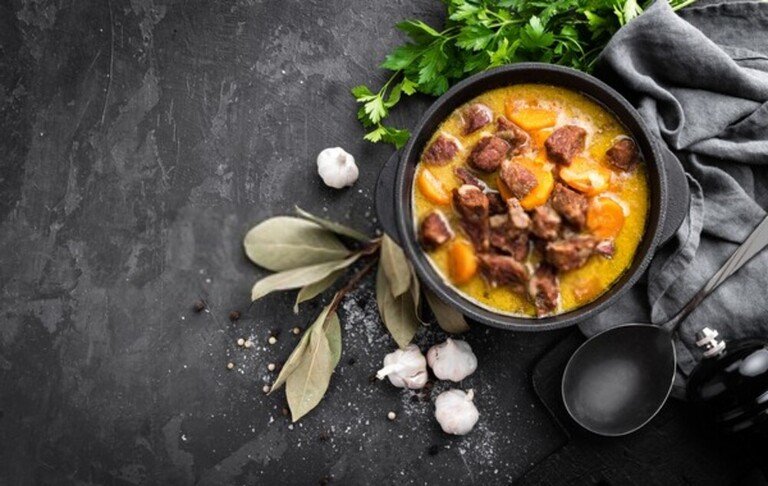 Conclusion
Above are the 10 common mistakes to avoid when making beef stew. Besides, remember to check the seasoning when the stew is done cooking to make sure that its flavors meet your desire, otherwise, you can adjust it in time. Your stew will taste best if served with noodles, bread, polenta, or a thick-cut baguette.