I bet that nobody wants to eat meat that tastes like cardboard. But unfortunately, this happens very commonly because of many reasons (which I will also explain below). If chewy cooked meat is your current problem, congrats, you are landing on the right page. This article will walk you through:
Why is meat after cooked tough?
How to make tough meat tender after cooked?
Things to do while you're cooking to make the meat tender and juicy
Why Is Meat After Cooked Tough?
Here are the most common reasons making meat after cooked tough and chewy:
You didn't marinate the meat properly or marinate it not long enough.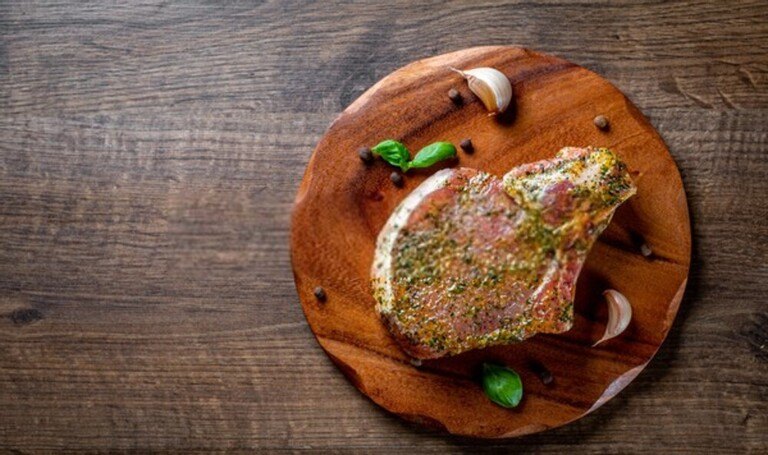 Overcooking at a high heat makes muscle fibers in the meat firm up whilst squeezing the moisture out of it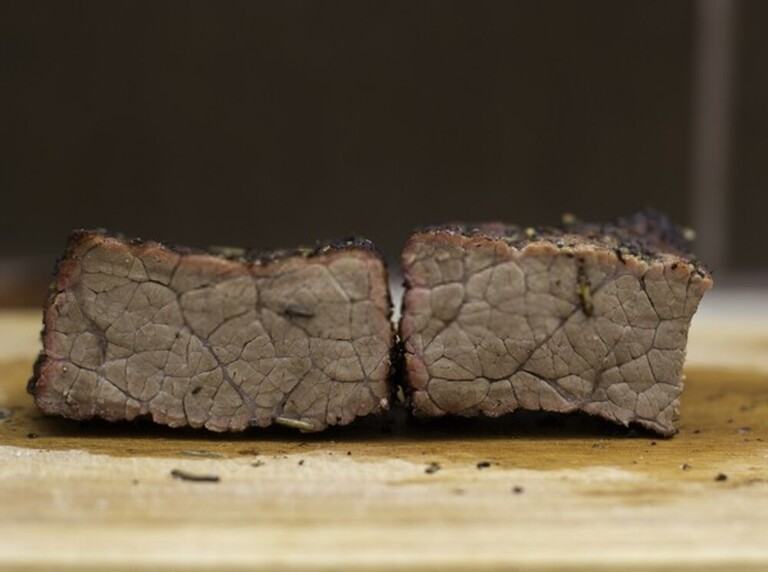 You didn't cook it long enough, which commonly happens in roast beef. This makes connective tissues, collagen, and muscle fibers in the meat do not break down completely, which results in a tough texture.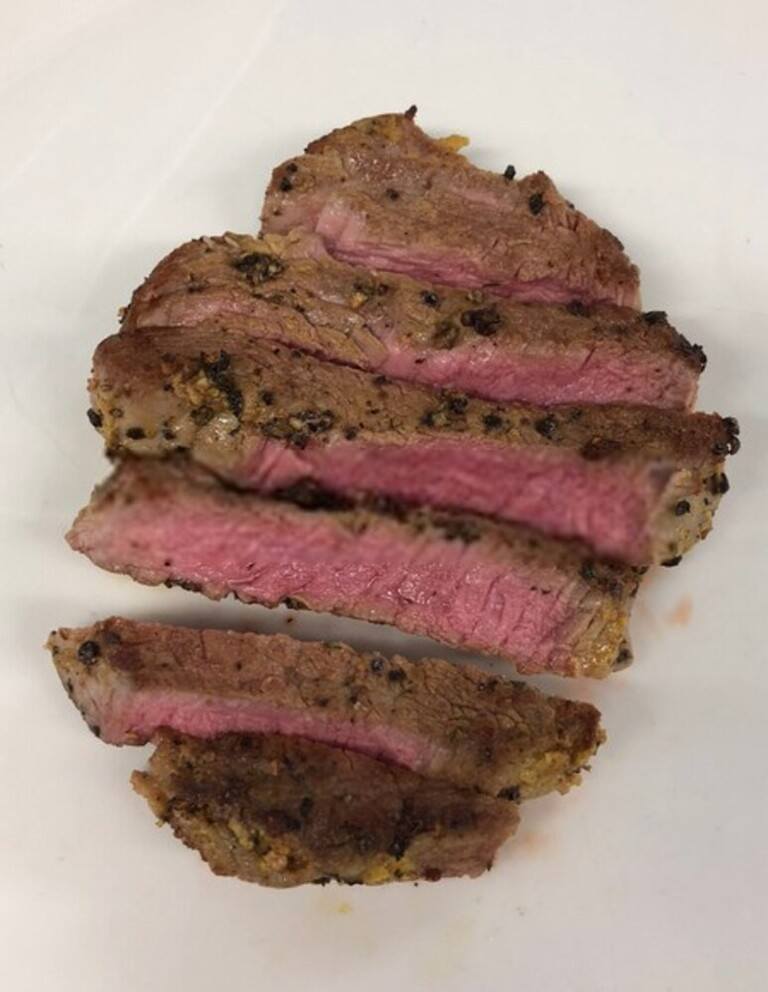 How To Make Tough Meat Tender After Cooked?
Use A Meat Mallet
If you have to serve the dish right away but the meat is not ready, try using a meat mallet to break down those tough muscle fibers.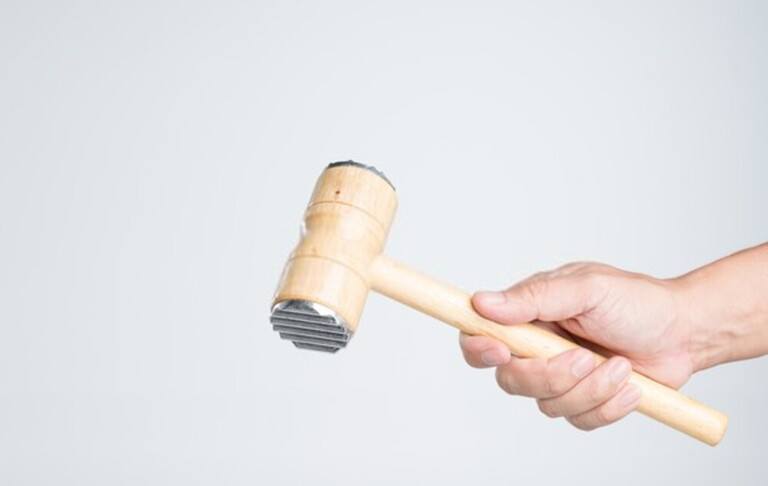 Find a stable surface to place your cutting board on, then spread the meat evenly on there and apply gentle hits over both sides using a meat mallet until it meets your tenderness needs.
Slice Against The Grain
This solution works on any cut but will be best for steak and for people who don't have time. Look for the grain of long, stringy muscle fibers on the meat, then cut across them.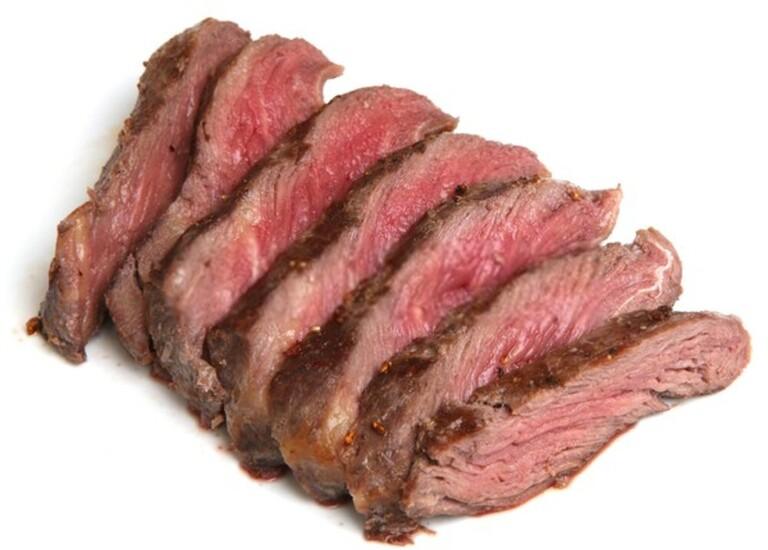 The meat cut will be more chewable when sliced thinly because cutting shortens the muscle fibers.
But to make it tastier, add some sauce as a way to moisten the meat. Use whatever you've got at hand: a "cream of something" soup, store-bought or homemade beef broth, pan juices, or gravy.
Keep Cooking It
For Stew Or Soup
If your stew is done but the meat isn't tender yet, continue to cook it for a while. But don't keep simmering the whole stewpot because it causes the vegetables to disintegrate and not taste good.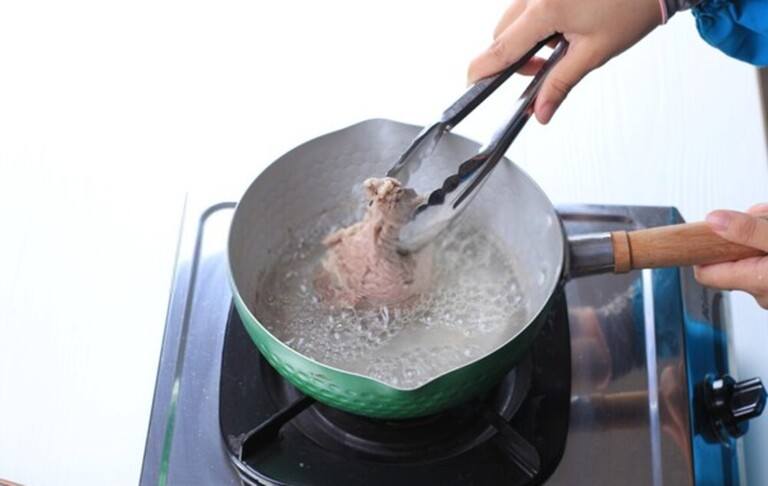 Instead, move all the pieces of tough meat into a separate pot, along with some broth, and cook them till fork-tender, then add it back.
Tips: To make the meat tender faster, try adding some vinegar to the broth and cook at low heat (I learned this from a study of the University of Nebraska-Lincoln).
For Roast
For chewy chuck roast, you can fix it by keeping cooking the meat for a while but in a Dutch oven or a roasting pan with a bit of broth or water.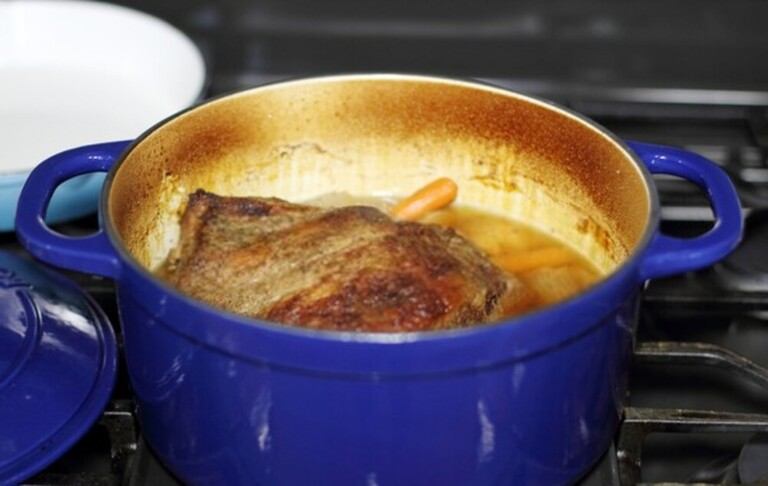 Cook it over medium to medium-low heat until the gristle and fat of the meat break down. Remember to season it if you cook the meat with water.
Chop Them Up
I save this solution at last for only super-tough pieces of meat. By buzzing them in a food processor or vigorously chopping with a sharp knife, the meat is tender without losing the flavor.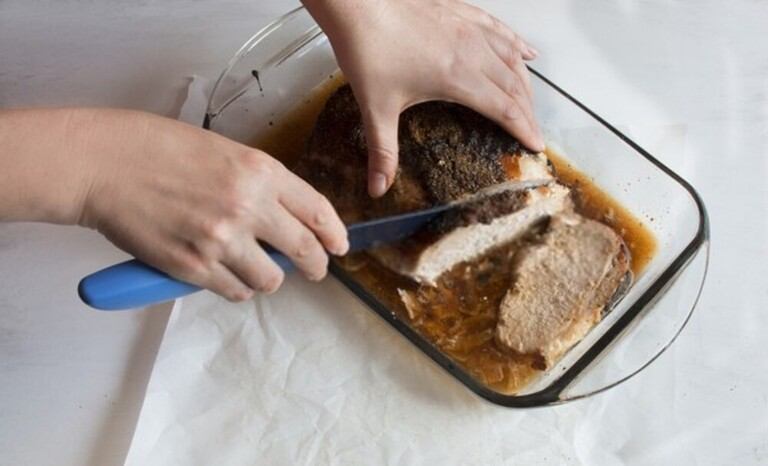 The chopped-up meat can be used similarly as ground meat - which is best for a casserole, a shepherd's or chili pie, or pasta sauces.
Do This While You're Cooking The Meat Will Make It Tender And Juicy
To prevent tough meat after cooking, you should pay attention to these tips during the cooking process:
Choose the right cooking method for each cut of meat – which can be easily found in the most recipes.
Adjust to low heat when cooking cuts braised in liquid or pot roasts.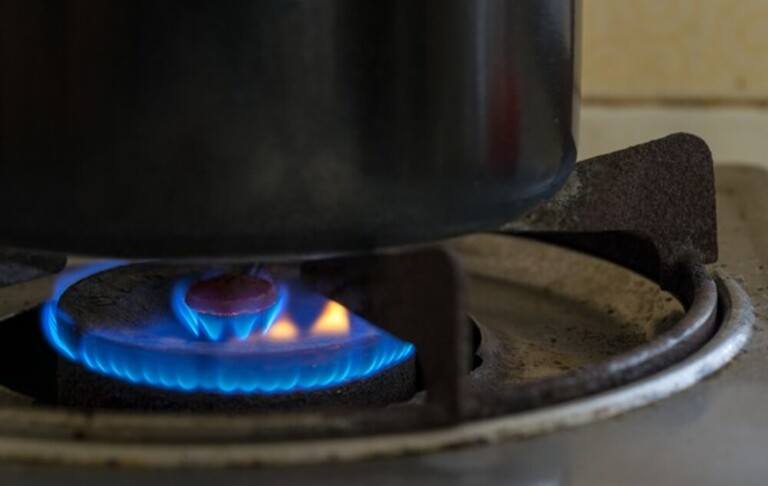 Choose the right cookware to simmer the meat, such as a skillet with a lid or a slow-cooker appliance because they let more steam form and dilute the broth more effectively.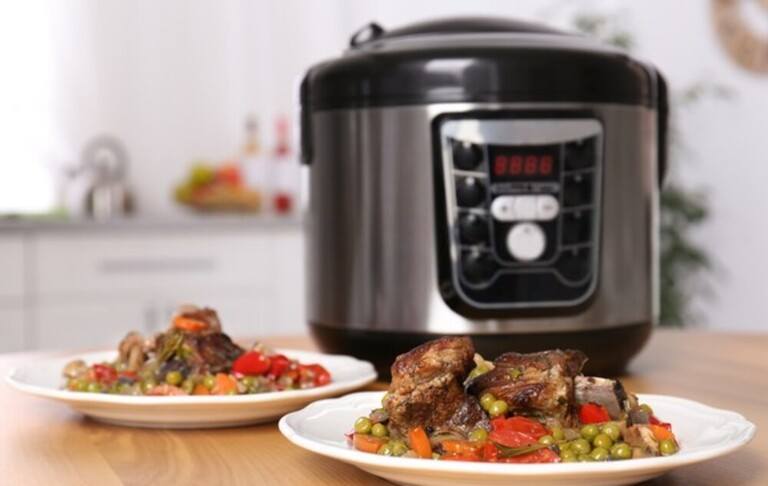 Season tough steak with acidic marinades in the refrigerator in 40+ minutes.
With stir-fried dishes, marinate the meat with a mixture of soy sauce, sugar, salt, egg whites, rice wine, and cornstarch does help it tender after cooking (I learned this from some Chinese restaurants).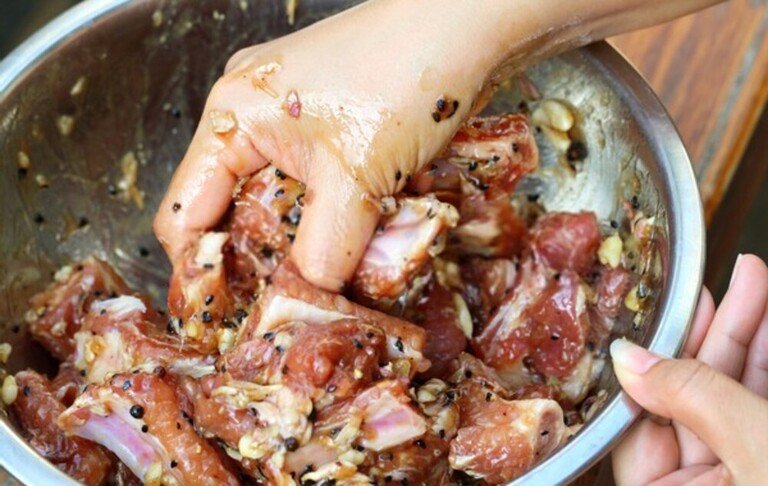 Rest the meat after cooking for 5 to 20 minutes, which is effective for steak or roasts.
Conclusion
There you have it! Hopefully, this post helped you find out the right way to make tough meat tender after cooking. If you've got any inquiries for me, please do not hesitate to let me know in the comment section. Thanks for reading!