We spend a lot of time in the kitchen, so it is no wonder that many want their kitchens to have a certain vibe—a feeling that makes them happy and comfortable.
For some, that feeling is cozy and warm; for others, it's sleek and modern.
But what if you want something in between? Something with a vintage aura that feels both old-fashioned and new simultaneously?
If you're short of ideas for bringing a vintage aura to your kitchen, never fear! In this blog post, we'll give you some to get you started.
9 Ideas for Bringing A Vintage Aura to Your Kitchen
Upgrade Kitchen Lighting
If you want to bring a vintage-style charm to your kitchen, try updating the lighting.
This can be done in a few different ways.
One option is to find some vintage-style light fixtures, like chandeliers or wall sconces.
You can also look for antique or vintage-style light bulbs to use in your existing fixtures.
Another option is to simply use lower-wattage bulbs in your fixtures to give off a softer, more romantic light.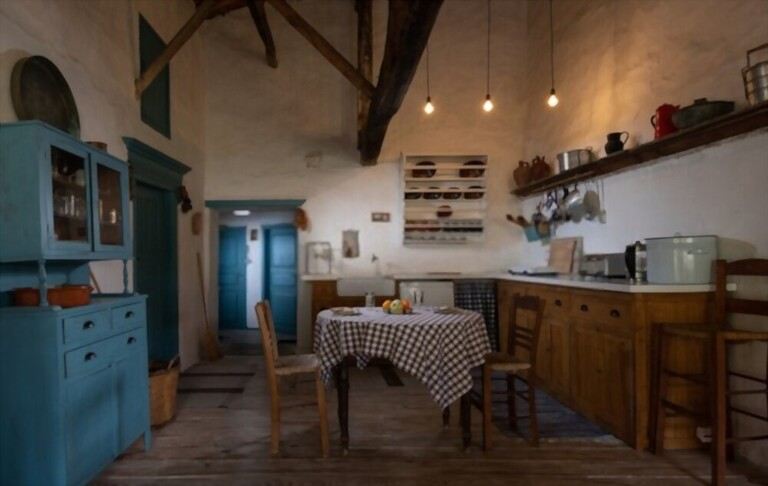 Whichever route you go, adding some vintage appeal to your kitchen lighting will help create the overall vibe you're going for.
Add A Farmhouse Sink
Farmhouse sinks are characterized by their deep basins and wide designs, which make them perfect for washing large pots and pans.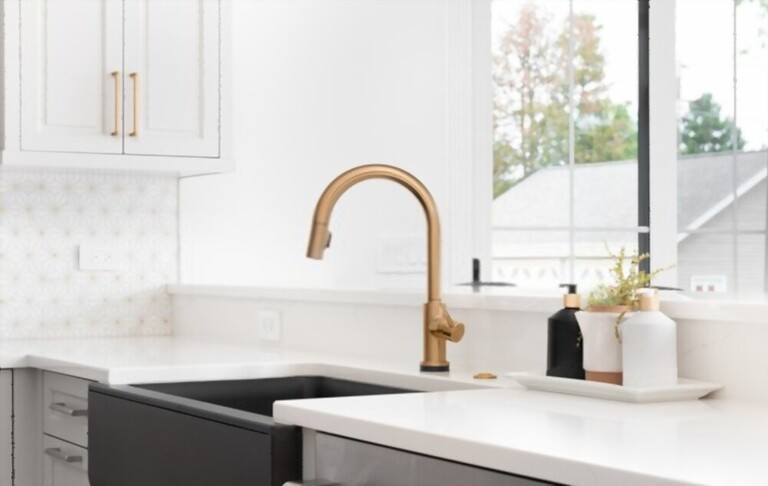 They can also add a touch of elegance to your kitchen with their smooth curves and classic look.
Paint Kitchen Cupboards
Consider painting your cupboards in bold and beautiful blues, greens, blacks, reds, whites, or creams.
These colors will give your kitchen an antique feel that is sure to impress your guests.
Add Open Shelves
There's something undeniably charming about open shelves in the kitchen.
They offer a place to display your favorite dishes and glassware.
And they make it easy to grab what you need when you're cooking.
If your kitchen is in dire need of a makeover, but you're on a tight budget, adding open shelves is a great way to give it a new look without spending a lot of money.
Here are some tips for adding open shelves to your kitchen:
-Start by measuring the space where you want to add the shelves. Then, head to your local hardware store or home improvement center to pick up some basic shelving brackets and boards.
-If you want your shelves to have a more finished look, consider painting or staining the boards before you install them.
-Once the shelving is installed, take some time to style it with your favorite dishes, glassware, and other kitchen items. Be sure to group items together by theme or color to create a cohesive look.
Change The Pulls And Knobs For Your Cupboards
Changing out the pulls and knobs on your cupboards is a relatively easy and inexpensive way to add some old-world charm to your kitchen.
There are many different styles of vintage pulls and knobs available.
For a shabby chic vibe, try opting for antique-style brass or bronze hardware.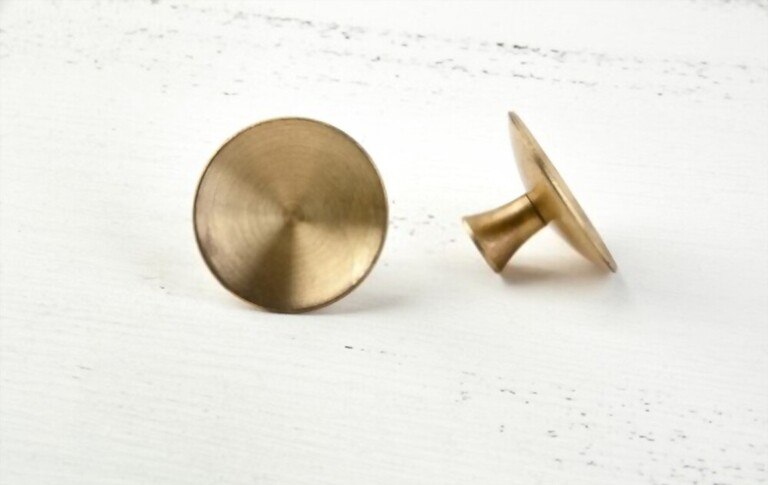 If you want something a bit more refined, go for glass or ceramic knobs in a classic shape.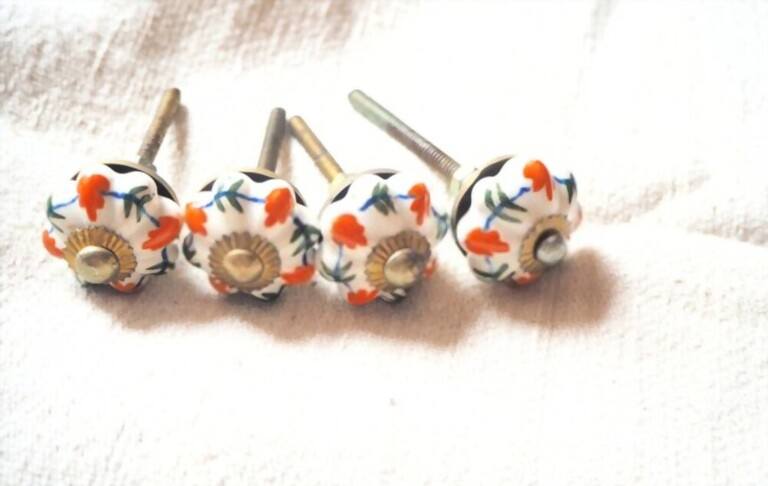 Once you've decided on the style of hardware you want, simply unscrew the existing pulls and knobs from your cabinets and replace them with your new ones.
As long as they're properly installed, they should give your cupboards an instant facelift!
Consider Butcher Block Counters Or Marble Countertops
When it comes to kitchen countertops, there are a few options that can really give your space a vintage feel.
Butcher block counters are a great choice if you want a rustic look in your kitchen.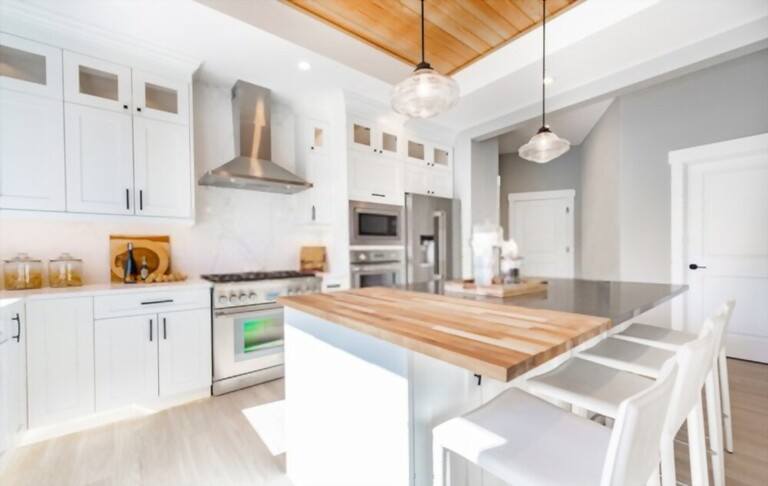 Marble countertops are another option that can give your kitchen an elegant, old-world feel.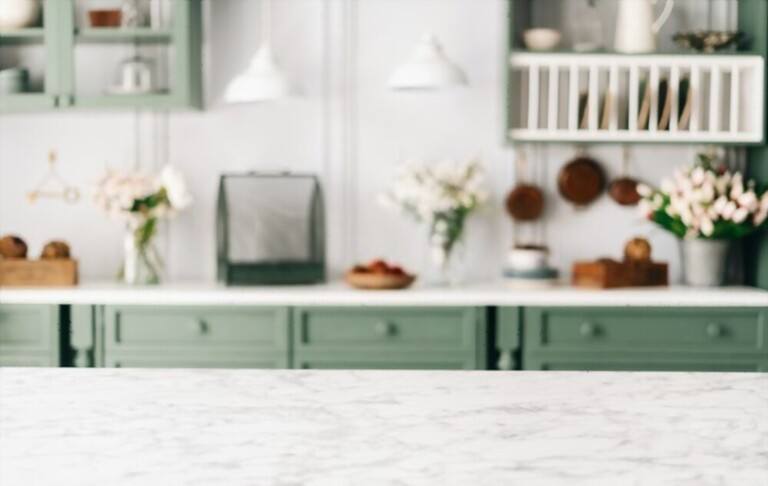 Use Baskets For Drawers
Using baskets for drawers can be a great way to add some extra storage space in your kitchen while also giving it a more rustic feel.
Baskets come in all sorts of shapes and sizes to choose from.
Plus, they're usually quite affordable, so this is a great option if you're on a budget.
Add Plate Racks
One way to achieve the perfect vintage look for your kitchen is by adding plate racks.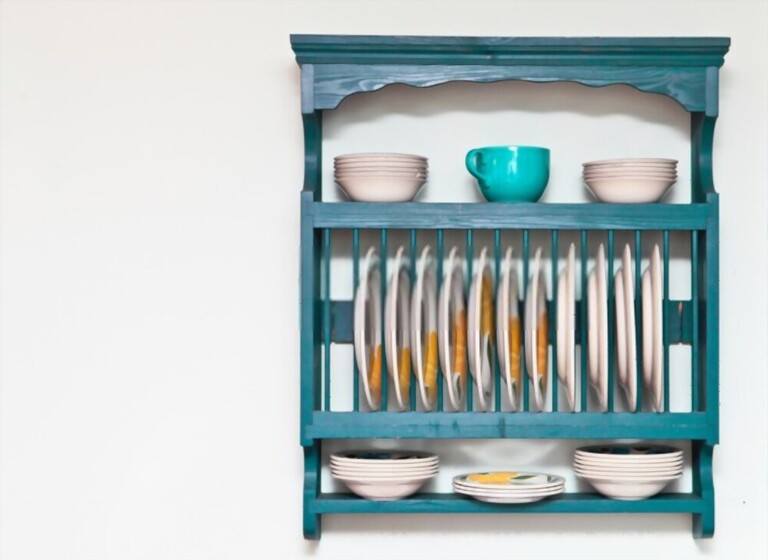 These can be found quite easily at antique stores or even online, and they make for a great addition to any kitchen – both in terms of looks and functionality.
Plate racks are not only great for display; they're also practical, as they provide a place to store plates and other dishes when not in use. This frees up cupboard and counter space, which is always welcome in a busy kitchen.
A Vintage-style Kitchen Island
If you have the space, a kitchen island is always a great addition to any kitchen – and it can look especially good in a vintage-style kitchen.
There are all sorts of different ways to create a vintage-style kitchen island.
One option is to find an old piece of furniture that you can repurpose for this purpose, such as an antique dresser or sideboard.
Alternatively, you could build your own island from scratch using reclaimed wood or even old pallets.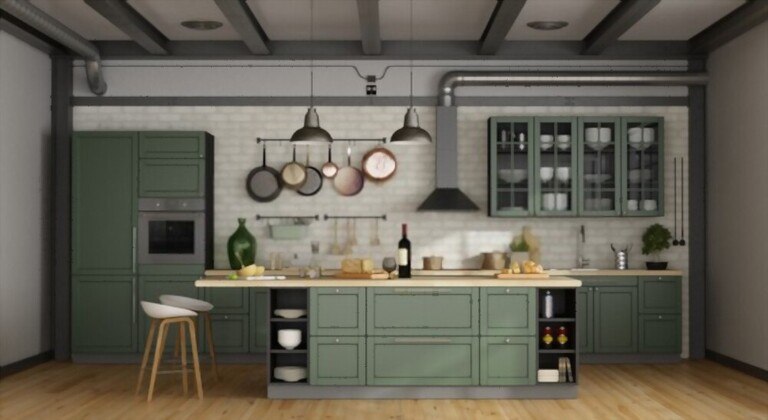 No matter how you create it, a vintage-style kitchen island is sure to be a real focal point in your kitchen and will provide extra storage and prep space that's always useful.
Conclusion
There are many ideas for bringing a vintage aura to your kitchen.
By choosing the right lighting, painting the right color, or using the right pattern, you can create a space that feels both nostalgic and stylish.
If you're not sure where to start, we suggest looking for inspiration in antique stores or online. With a little creativity, you can easily transform your kitchen into a beautiful and timeless space.