It's gross when you slice a pear on your wooden cutting board and it tastes like garlic. Me, too! And, it made me irritated to the point that I did crash the internet to find out the way to remove that smell.
(Thanks to that, I also found some more tips to help revive a dry, stinky, or old wooden cutting board - which are also included in this article.)
After so many times tried-and-failed, I finally have come down to the most effective ways. Below is my guide on how to get the garlic smell out of your wooden cutting board.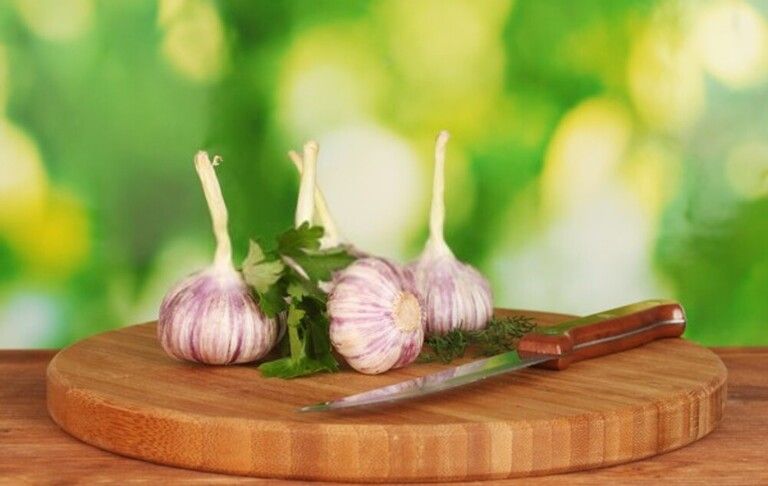 How to Get the Garlic Smell Out of Your Wooden Cutting Board
White Vinegar
Using white vinegar to remove garlic odors out of a wooden cutting board is one of the easiest and simplest ways. The ingredient is almost available in everyone's kitchen or can be bought at any supermarket. It's cheap, too.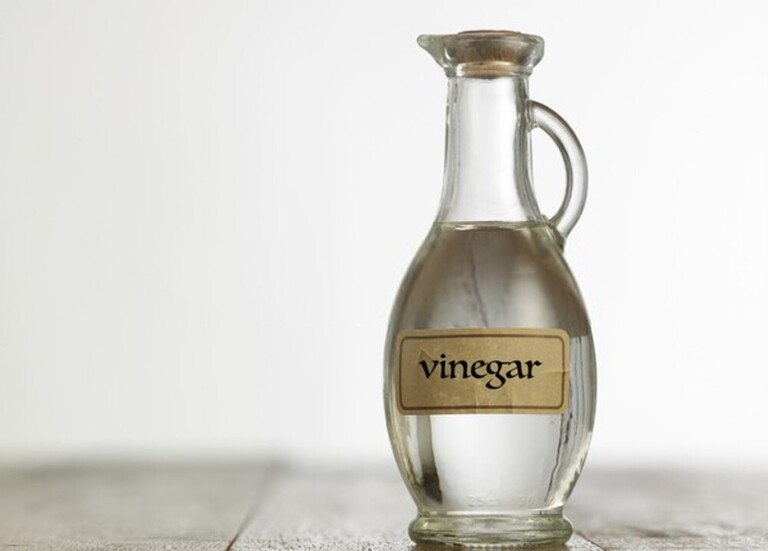 After washing your wooden cutting board with soap and water, pad it dry with a kitchen towel or paper towel, then wipe with some white vinegar.
Let it dry and hang the board in an airy place to prevent further mold and stinky smell buildup.
Don't worry! After it is dried, the scent of white vinegar will be gone, too.
Salt & Lime (Lemon)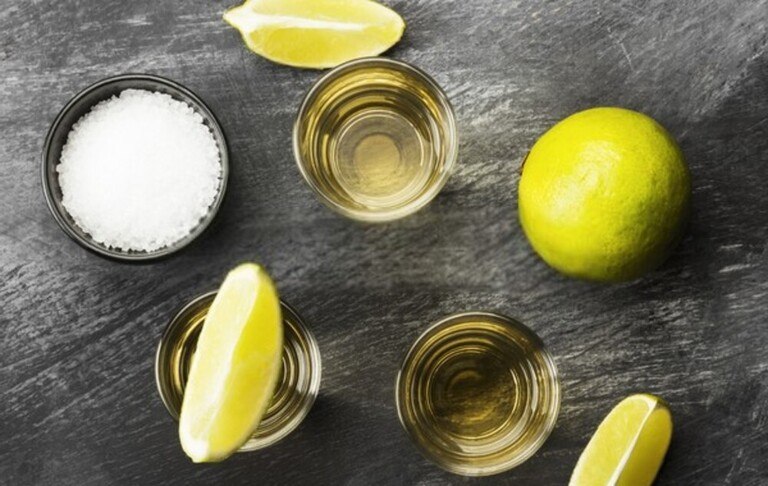 This solution is not only for odor removal but also to prevent bacteria buildup and enhance its beautiful look, thanks to salt's moisture absorption and lime's anti-microbial properties.
Prepare 2-4 tablespoons of salt and 1/2 to 1 lime (or lemon).
Sprinkle 1-2 tablespoons of salt on one side of the board, make sure that it is spread evenly.
Cut a lime slice and slightly squeeze out its juice on the board until you see salt is dissolved a bit on the surface. Then, scrub with the lime slice for 1-3 minutes. Repeat on the other side of the board.
Rinse with water.
Water And Baking Soda Paste (Optional)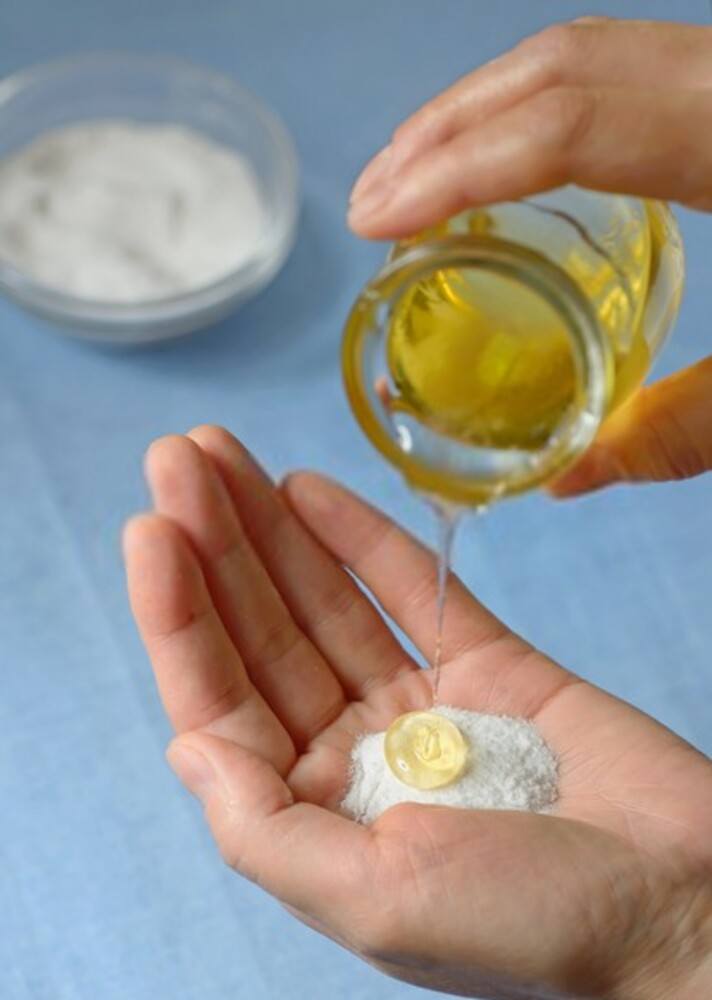 Two out of my three wooden cutting boards are completely clear of garlic odors after applying lime and salt. But the rest still stunk of garlic a bit, so I tried this extra solution - water mixing with baking soda in a ratio of 1:3 to make a paste.
Apply it evenly on your cutting board, let sit for 1-2 minutes, then rinse with fresh water.
I assure you that any residue of garlic odors will be gone.
Potato Slice Or Apple Slice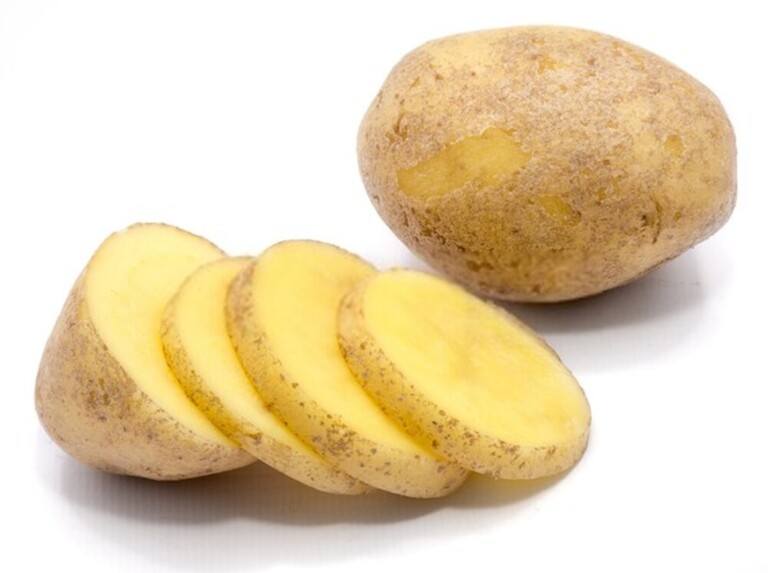 A study in the online magazine Science World Report shows that brown foods like potato and apple cuts can remove bad odors out of wood surfaces effectively thanks to the polyphenol oxidase released by cutting or bruising, then reacting with oxygen.
This substance is able to oxidize thiocyanates, thiols, and other sulfurous compounds.
Rub a slice of apple or potato onto the cutting board surface in 1-3 minutes, let it sit for 10 minutes, then rinse with fresh water.
How To Prevent Further Odors From Clinging To Your Wooden Cutting Board?
Coconut oil & beeswax are exactly what I'd like to recommend to you.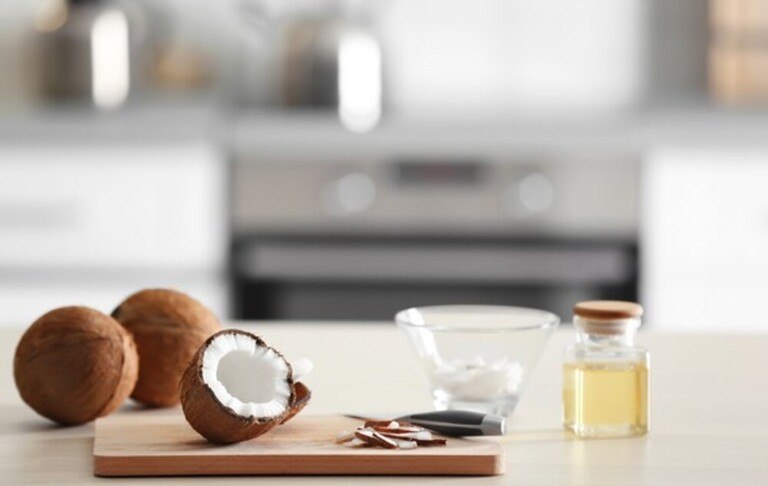 I accidentally found out this trick when searching for ways to remove the garlic smell out of wooden cutting boards.
It's a tried-and-true solution to revive a dry, ugly board into its original beautiful look. The oil leaves a waterproof finish with a pleasant coconut smell on the board surface, which prevents any further stinky odors effectively while beeswax seals that finish perfectly.
Based on my experience, each oiling time lasts for a month.
Coconut oil and beeswax should be mixed in a ratio of 4:1. I myself usually use a tablespoon of coconut oil for each cutting board.
Tips: To make it easier to apply on the cutting board, melt them beforehand on a stove or in a microwave.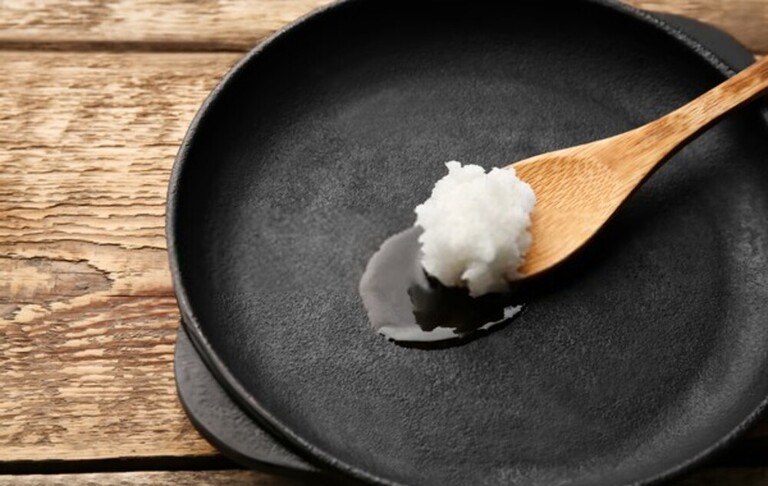 Use a dry kitchen towel to soak the liquid, then apply it on the board surface. Leave it for a couple of hours to "soak in".
Does the coconut oil go rancid?
Good question! The answer is no, it doesn't because coconut oil is high in saturated fat. From that point, you can replace coconut oil with food-grade mineral oil.
And, if you don't have beeswax at hand or it's hard to find in your area, use carnauba wax instead.
Conclusion
If you're currently using one cutting board for all ingredients (both vegetables, aromatics, and raw meat), I advise you to buy another one – one for veggies and aromatics and one for raw meat.
If your wooden cutting board is too old, it's also great to consider buying a glass board as this material prevents potent odors effectively while prepping foods.
That's all for this article. I hope, through this guide, you know more about how to get the garlic smell out of your wooden cutting board. Thanks for reading!