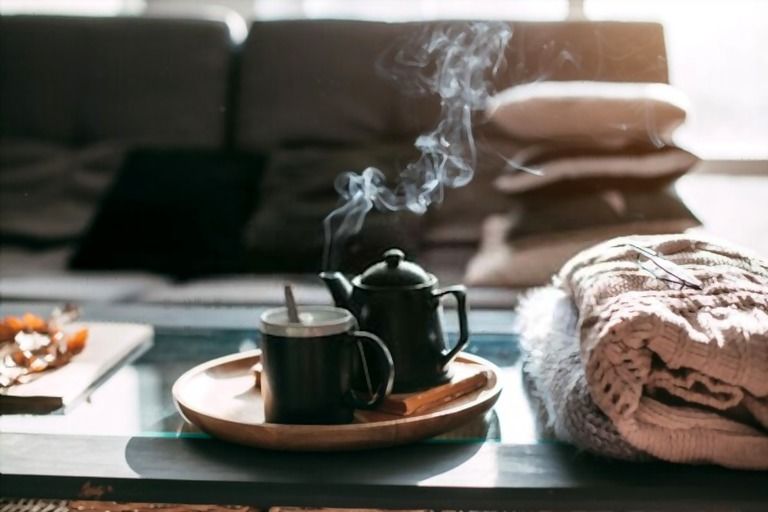 When it comes to a cozy home, I always think about warm, comfortable, homie and something that really gets into senses of touch, smell, or even taste. Do you think as the way like I do?
And, are you wondering "what makes a home cozy and welcoming?".
In today's post, I want to share my different ways (which are very easy to do) to implement coziness into my home.
Thick Shag Area Rugs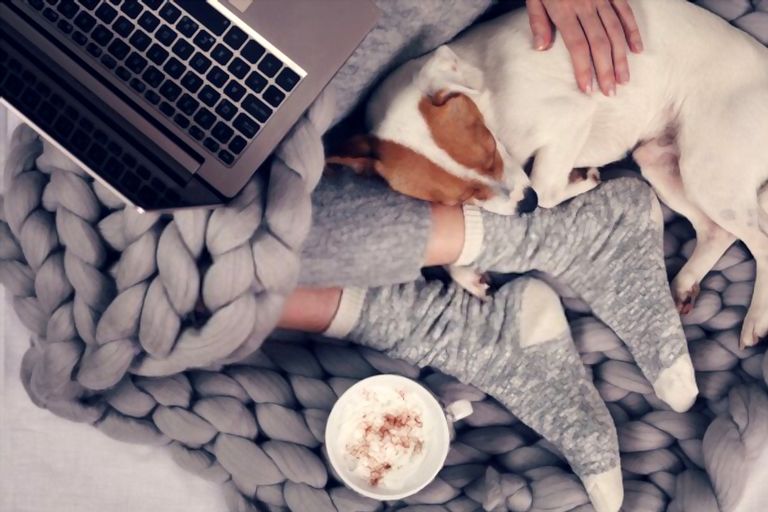 One common thing to completely make a house feel more home is putting down a thick shag area rugs, especially in the bedroom, living room, or family room.
The reason why they are cozy is they give softer, warmer, and more comfortable to your feet whenever walking through, standing on, or sitting on them.
Is it true that tile, laminate, and hardwood flooring usually get chilly under your feet, especially during the winter? By layering an area rug between the floor and yourself, it gives a huge difference.
This is a worthy investment to freshen up your flooring without spending a serious amount of money to replace it all. Plus, an area rug is also able to hide imperfect spots on the floor and you can wash and use it for years.
Warm Lighting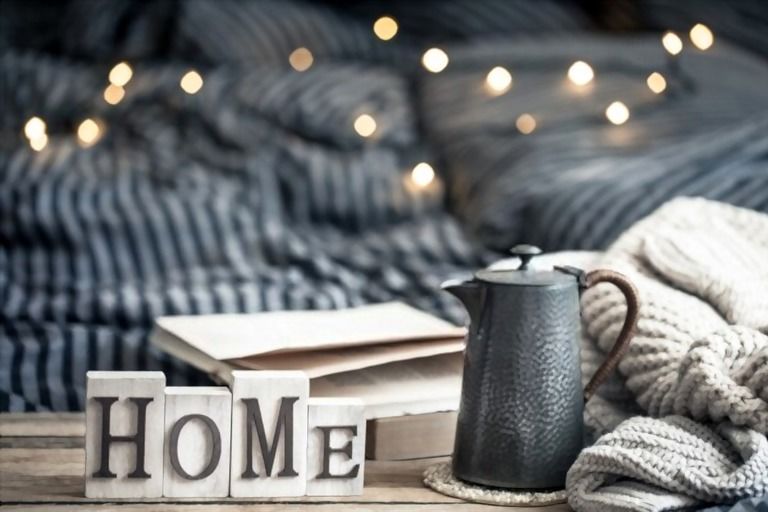 Another thing that you can do is accessing the current light situation of your house. Good lighting is the very first tip to add coziness to space. Ask yourself:
Are your lights cool or warm?
What is the design of each light? Do they match your home interior design?
Are there enough lights in your room?
Try to avoid lights with no screen because they're too harsh.
Make sure to install multiple layers of lighting in your home, both cool and warm. While general lighting should be white for main functions, I highly suggest ambience lighting, floor and table lamp, and task lighting to be yellow for a warm, cozy glow.
It'd be best if your lamps have a dimmer function. Using it to allow your eyes to relax while really adding visual interest to your space.
Scented Candles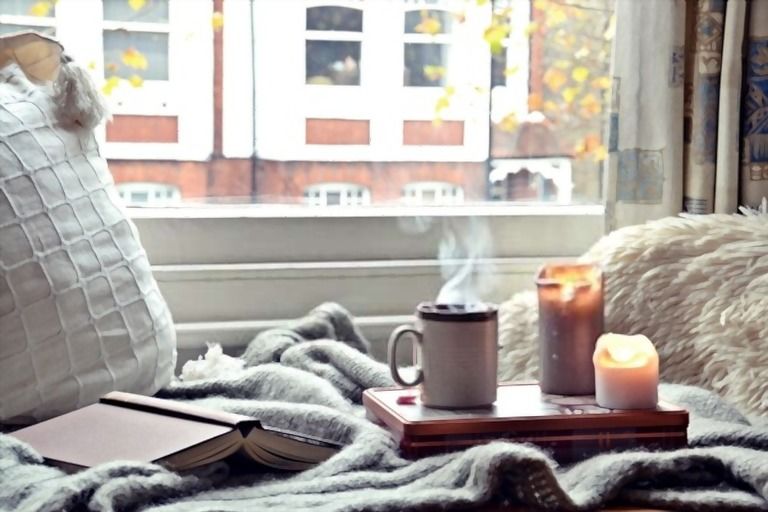 This is the strongest secret weapon to add inviting and comfortable feeling to your house.
While working as a light source in the room, scented candles help soothe your mind, keep you stay calm and relax after a hard day at work. The dim light of candles is also comfortable for your eyes.
You should look for non-toxic, natural scented candles to rest assured that while relaxing, the fragrance generated by these candles isn't harmful to your health.
While most scented candles are effective in soothing mind, lavender, cedarwood, and vanilla give the best results.
Essential Oil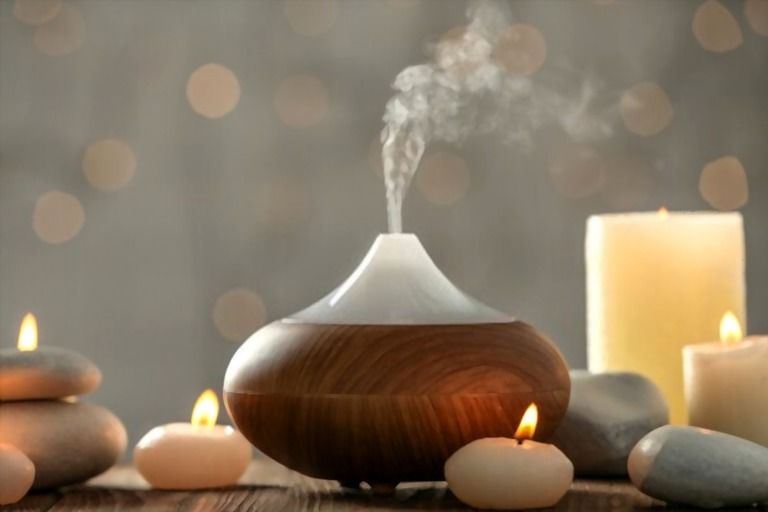 If you don't like scented candles, the essential oil is a perfect alternative to bring a good sense of smell to your house.
There are various options to choose from but I highly recommend trying rosemary, Eucalyptus Radiata, cinnamon, clove, and Patchouli. Their aroma is really good and lasts long. Besides, these oils also enhance your relaxation to relieve stress, sleep better, and wake up with more energy.
To boost all the benefits of oil, you'll need an essential oil diffuser.
And don't worry, the price ranges are varied to consider. And they're also pretty to add to your home beauty.
Lanterns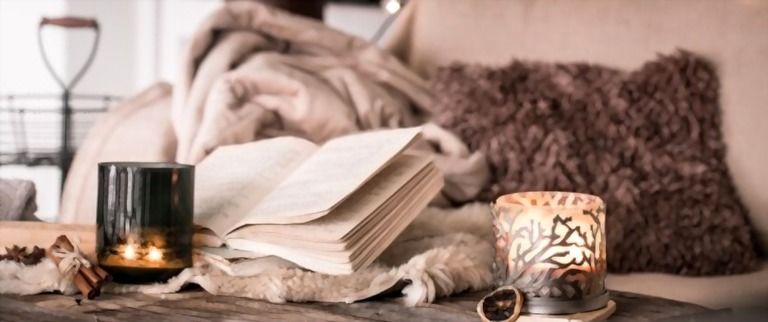 Similar to candles, lanterns are a versatile home décor item that not only makes a home cozy and welcoming but also create nice rustic, mystic vibe and works as a light source.
There is a wide range of lanterns with varied sizes, designs, and types in the market. Pick the ones that match your home décor the most and it would be perfect if placed them above your fireplace.
If you want these lanterns to not pile up your electricity bill, choose the candle lanterns. Combining this with your scented candles for double results of adding coziness to your home.
On the contrary, the electric models are perfect for people who love something simple to use with minimal maintenance.
Throw Pillows & Blanket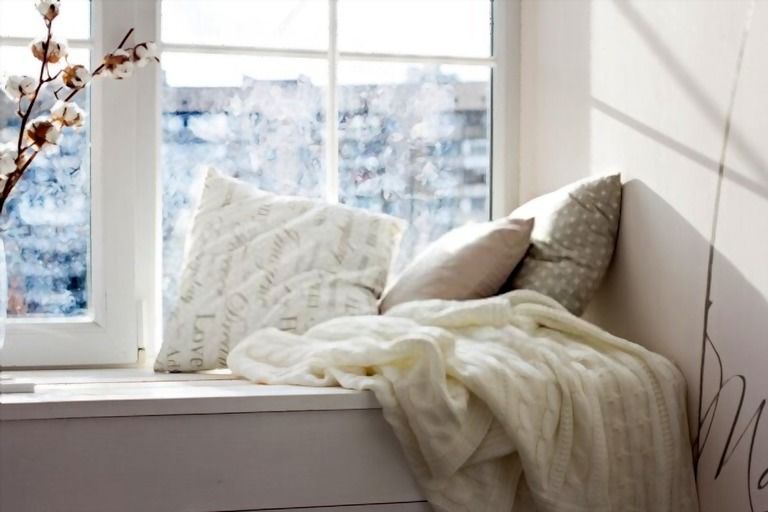 Pile on the pillows!
Throw pillows are known for their soft feeling, decent support to your back while sitting, and now, they can be a part of your house décor to make it feel more like home.
You can add them to most rooms, on the sofa of your living room, window seat in your bedroom, even in the outdoor patio. Together with throw blanket, it creates something comfortable, soft, and warm to the touch.
I advise layering multiple pillows rather than using just one.
Try different patterns (as long as they mix and match the space), choose appropriate sizes, and materials.
Remember to pick those with removable covers for easier maintenance.
Indoor Plants And Flowers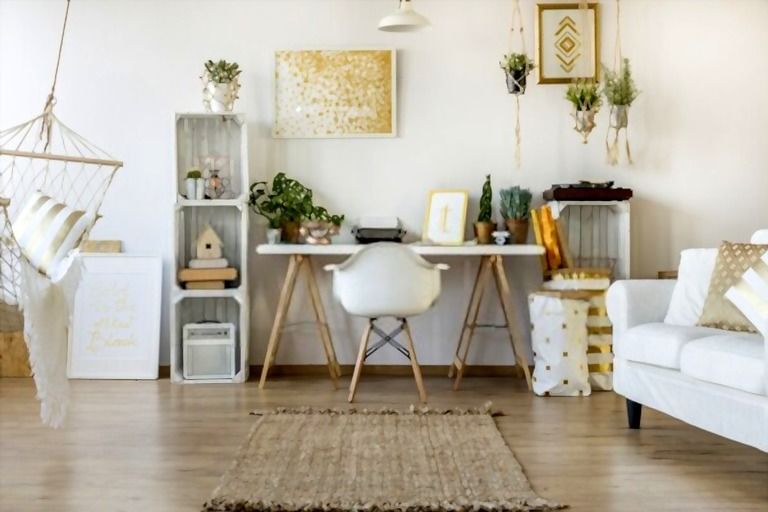 They get you closer to nature and add more energy to space.
Depending on your preference and gardening skills, choose either indoor flowers or plants. Or, both!
Before making a choice, make sure you have determined the available free space in your house to place them, the amount of daily light, and how to take care of them.
If you're a beginner, it is better to go for small plants with ease of maintenance, such as spider plants, peace lily, snake plants, and jade plants.
Aside from adding green and welcoming feeling to your home, indoor plants help to partly purify the air, even reduce the radiation from your computer or laptop. They are aloe vera, areca palm, betal leaf plant, and cacti.
Conclusion
Above are the 7 easiest ways to make a home cozy and welcoming.
See, they're very affordable, easy to find, and easy to use. Paying extra attention to their appearance or design, you will even have a nice décor item to your house as well.
That's all for this post. Thanks for reading!