Not everyone realizes this, but the use of lighting inside your house not only brings light to the place but also makes the entire room more beautiful.
So, it's fairly important that you know different types of lighting in interior design to choose and apply the perfect lighting in your house.
Ambient or General Lighting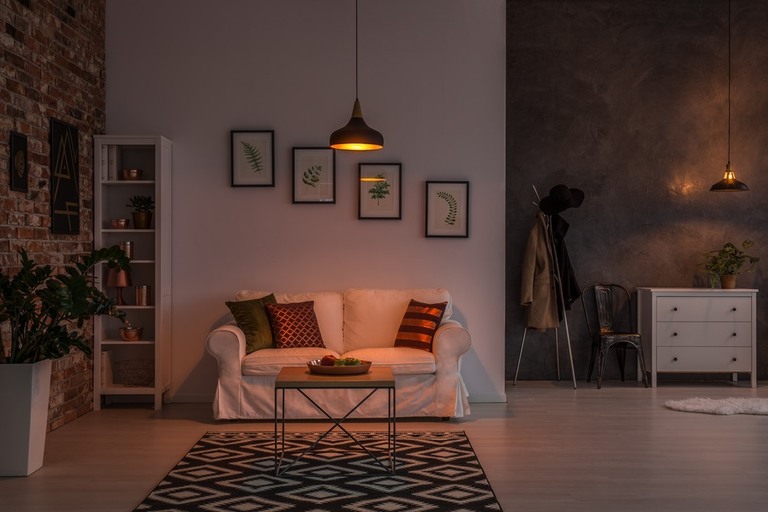 Ambient lighting or general lighting is the most common in interior design. It's a soft glow that provides just enough light so you can move around and do activities without being annoyed by the light.
In cinematography and photography, ambient light is also called the natural light in a room. Meanwhile, in décor, ambient light is created by making the lighting in the room as natural as possible. However, ambient light isn't good if you need to work closely with things.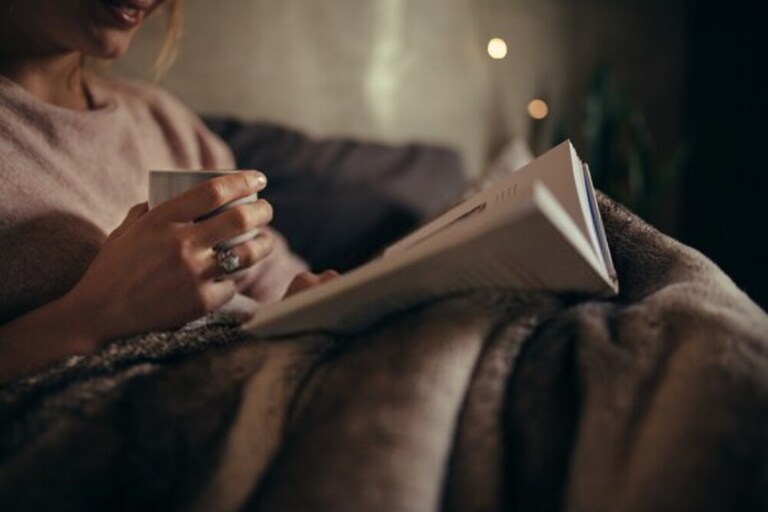 If ambient lighting is used reasonably, it will transform a room into a fantastic space for relaxing and calm conversations.
It's also known as mood light as it captures the soft curves on a face and makes a person's pupils dilate a little.
To apply ambient lighting in an environment, there are several choices as the following:
Chandelier: this is among the most dramatic fixture types. Some chandeliers can offer both downlighting and uplighting.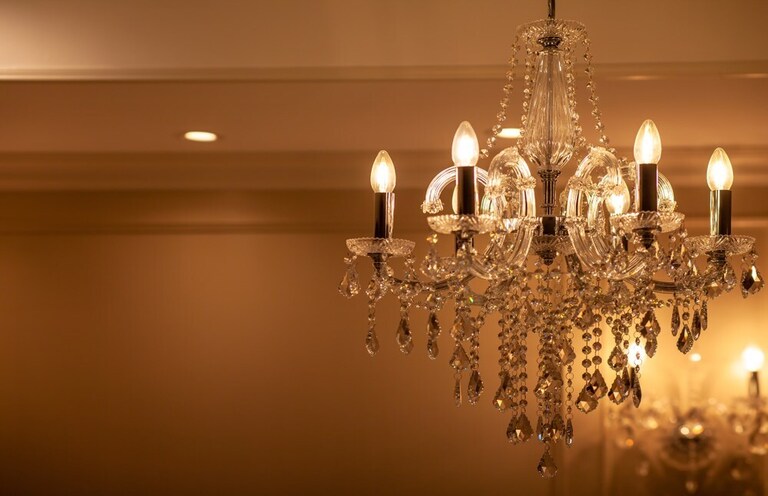 Torchière lamp: It reflects light to the ceiling. It's suitable for brightening up a corner or specific areas in the room.
Table lamp: a table lamp is a great choice to create a cozy ambiance. You can place a shaded table lamp on a table to generate an ambient effect.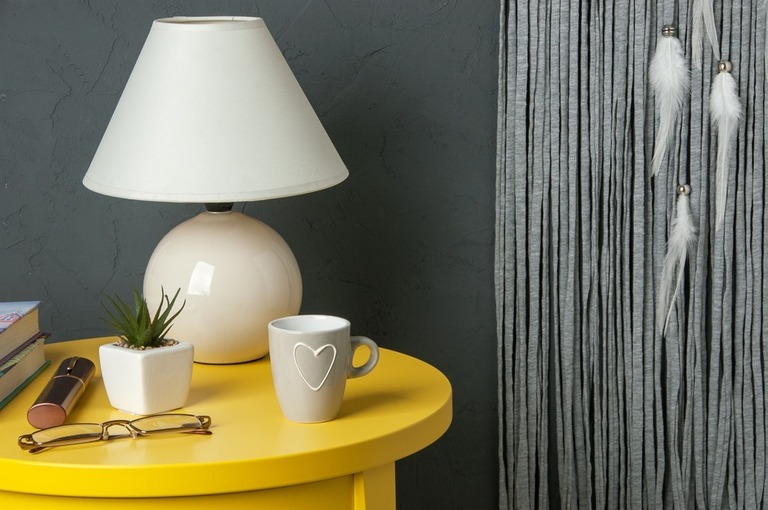 Recessed lighting: you can use this for ambient ceiling lighting by placing it on a dimmer switch.
Ceiling light: this is the most common way of house lighting. You can have flush-mounted on the ceiling to create a low-light environment.
Task Lighting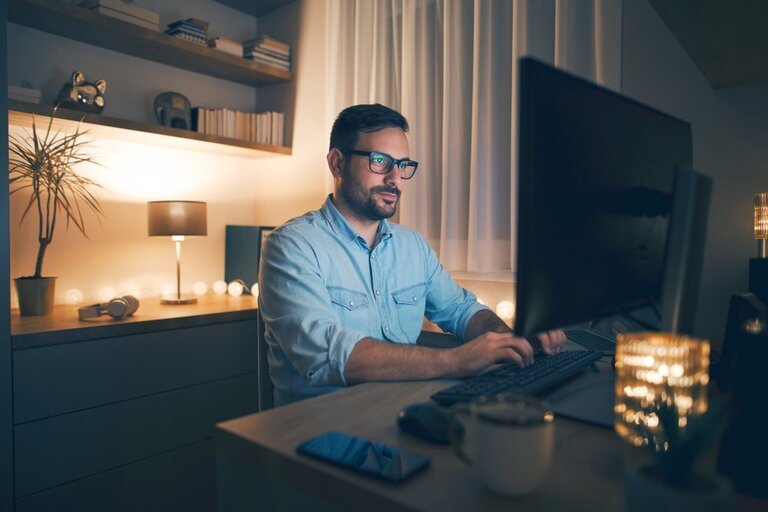 Task lighting is more concentrated lighting, suitable for working, which is why sometimes it's referred to as office lighting.
Task lighting helps you need to see an object closely like when you're reading, writing, cooking, or sewing, among various things.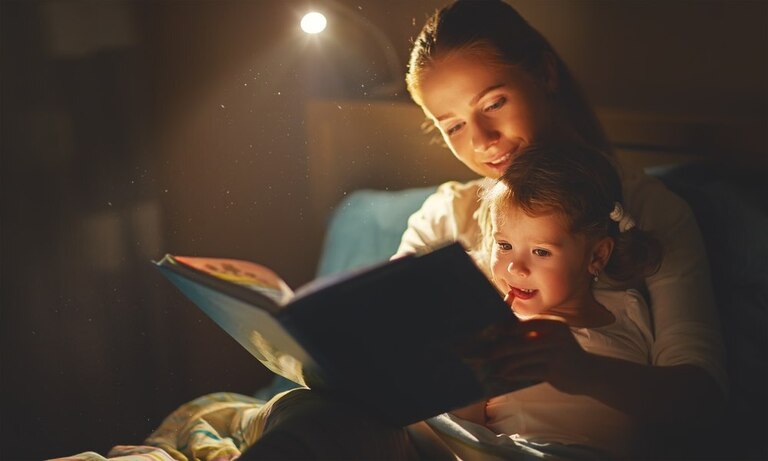 However, it's worth noting that you should apply a contrasting light when using task lighting.
For instance, it's good to place a swing arm lamp on your desk if the entire room has low lighting.
Task lighting helps stimulates your brain naturally. With contrasting light, you will be more concentrated and more alert.
Task lighting also helps you see more details when you're working, hence generating better results. Many businesses use task lighting in their workplaces and there are multiple choices:
Pendant light: this type is commonly used in kitchens as well as some bathroom designs. It creates direct overhead lighting for work areas.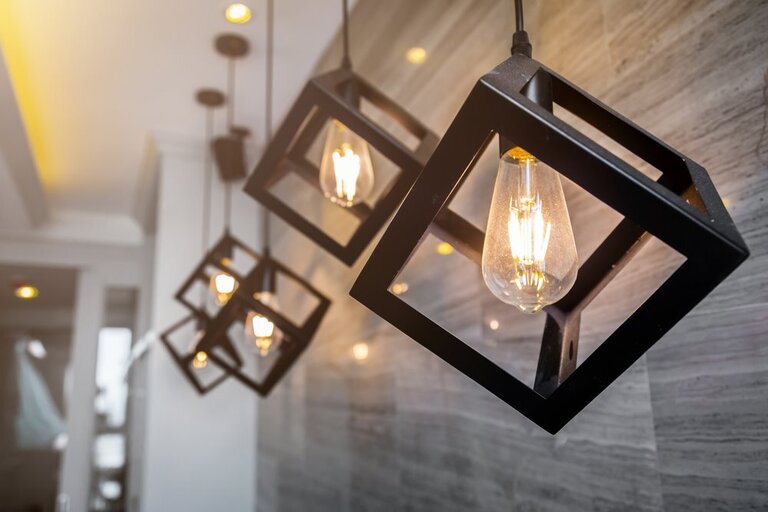 Under-cabinet lighting: this type is normally mounted beneath a cabinet, often used in workshops, kitchens, or craft rooms for the best task lighting.
Table lamp: this is a good way of providing task lighting for a work desk.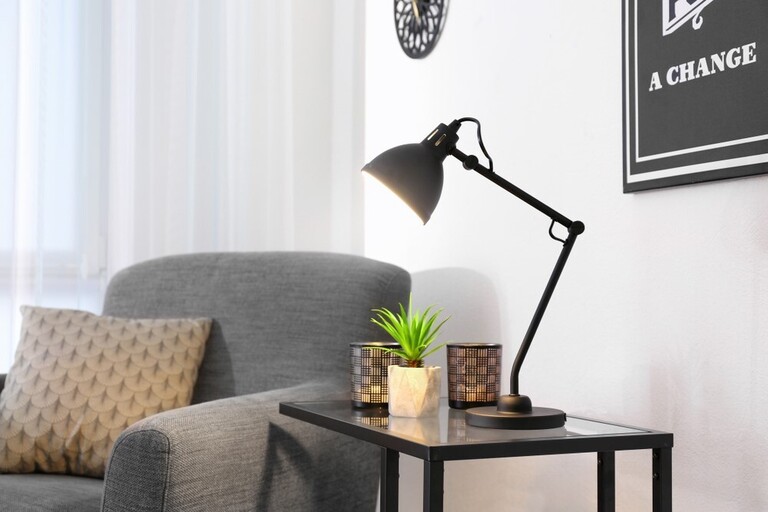 Desk lamp: if you have a desk lamp with a gooseneck or a movable arm, it would make the perfect task lighting.
Wall scone: as good as table lamps are, they are not ideal for every environment as they may take up storage, workspace, or serving surfaces. In such cases, wall scones are ideal by providing downlight.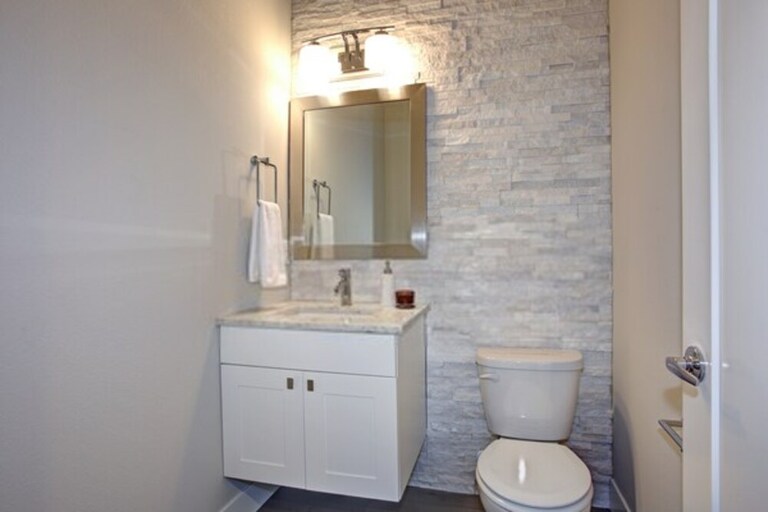 Accent Lighting
Accent lighting is a highly concentrated light that's meant to draw your eyes to their focal point. Accent lighting can help add style and some drama to your household. Additionally, it helps illuminate whatever pieces you want to exhibit.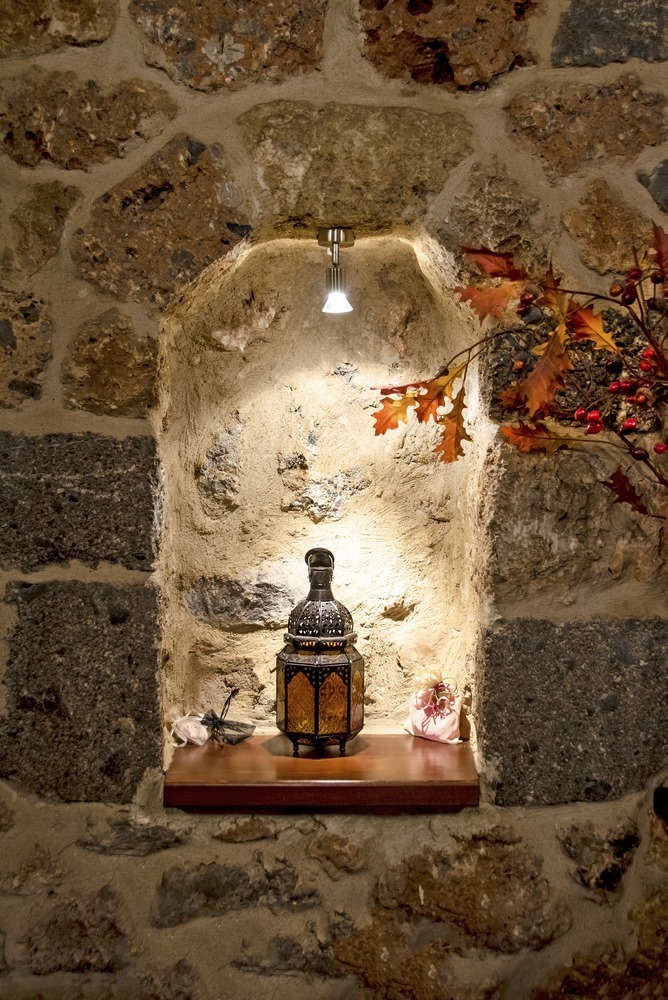 Typically, accent lighting is used for collections, pieces of furniture, bookcase display, artwork, and wall washing. There's also outdoor accent lighting, which is used for highlighting part of your home's architecture or yard. Outdoor accent lighting is the most common in holidays, like Christmas and Halloween.
Accent lighting can produce a sophisticated atmosphere for your house. It highlights the meaning and importance of what it displays. It's also widely used in art shows, historical buildings, and museums.
The following are the recommended lights for accent lighting:
Recessed lighting: it provides a subtle way of illuminating a room's perimeter, adding softer lighting to a room, illuminating a bookcase, or providing light under a cabinet.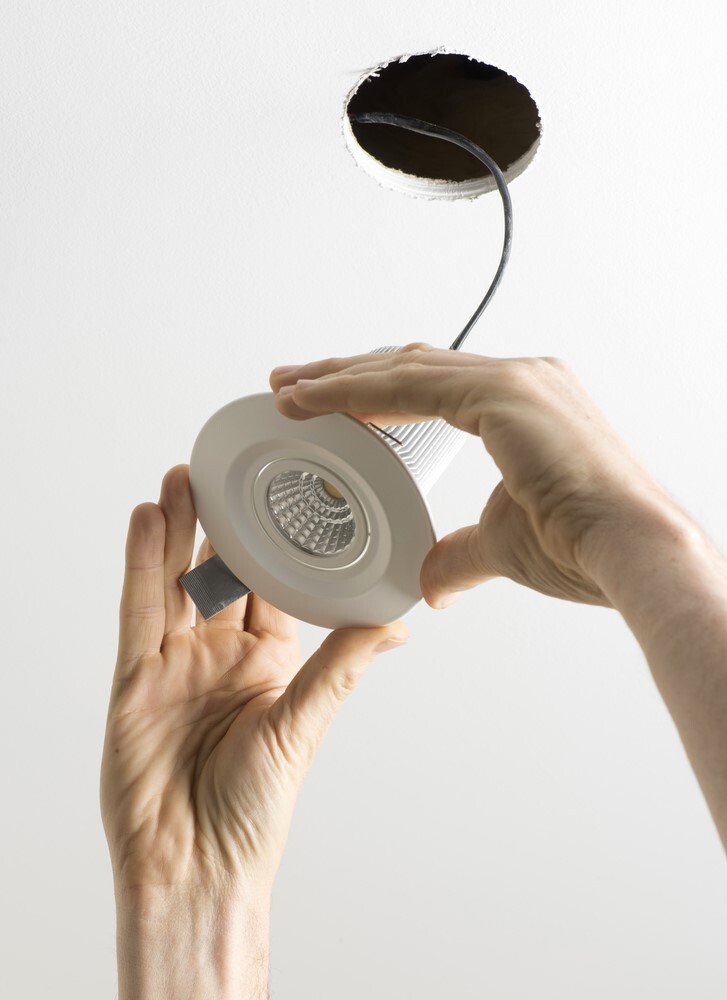 Track lighting: this was popularized back in the 70s and is still favored by many people these days, used for highlighting artworks. You can also use track lighting for downlighting or uplighting.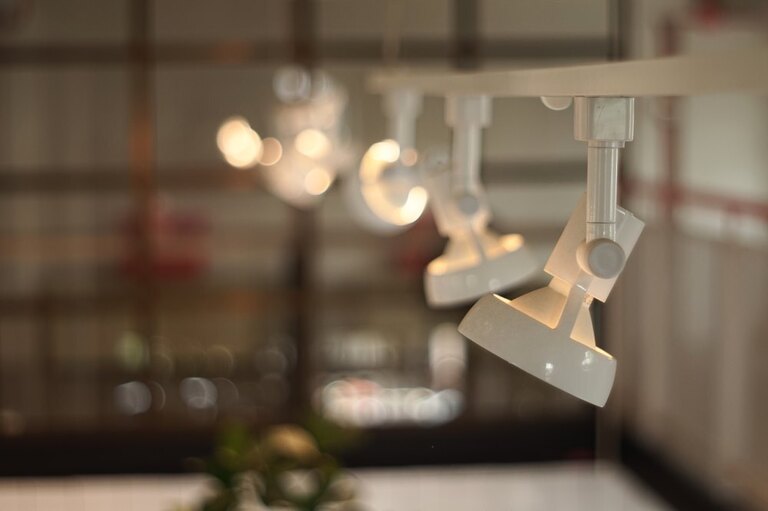 Wall scone: a wall scone can generate a mood for the room. No matter if it's giving downlighting or uplighting, wall scones can brighten a hallway, free up surface and floor in small rooms, or provide extra lighting for a dining room.
Cove lighting: you can choose cove lighting for ceilings, especially for tray ceilings, ledges, and valances. The lighting strip is installed between the ceiling and the cove.
Bonus
When choosing a type of lighting for your place, there are a few useful tips you may want to keep in mind:
Consider energy consumption: it's great to have beautiful lighting, but beautiful and reasonable electricity bills are even better.
Consider using all lighting types, including ceiling-mounted, portable, and wall-mounted fixtures.
Consider the impact on the mood: as explained above, each type of lighting creates a different effect on the room, and also your mood. So think carefully about what you want.
Take advantage of natural light: you can install an economical tubular skylight to provide your room with more natural light if it's necessary.
Conclusion
Overall, we have just walked you through different types of lighting in interior design.
We hope that this article has helped you picture what you want for your place and to make the right decision on lighting your house. Remember to consider carefully to apply the right type of lighting in the right space.