Does an uncomfortable smell cover your bathroom? Or do you want to fulfill your odorless bathroom with a beautiful scent? No matter which one is your need, let me refer to some of my ways below to treat the smell problems in your bathroom.
What To Prepare Before Applying Tips
Air Your Bathroom
A damp bathroom is the source of a musty and mildew smell, so you need to apply the following ways to air your bathroom:
After taking a shower, open the fan and windows to ensure the steam from the floor and walls have dissipated before closing the bathroom.

Use an electric fan for a bathroom without having a built-in fan and windows and a dehumidifier in a windowless bathroom.

Wash your bath mats and towels weekly.

Open the shower curtain to welcome more air and enhance the drying process.
Clean Your Bathroom
Regular uses lead to a stinky and dirty bathroom, requiring you to clean this place more often. Here are some helpful methods:
Mop the floor daily or weekly.

Clean every nook and cranny of the bathroom, especially hidden germs and dirt in the toilet seat rim and hinges, even the floor surrounding.

Remove standing water, shed hair, toothpaste globs, and spilled toiletries from the sink (if any.) Use drain cleaner to eliminate any clogs in the bathroom drain.

Using a trash container with disposable plastic bags can prevent the buildup of grunge, but you must empty it every day.
Eucalyptus Bunch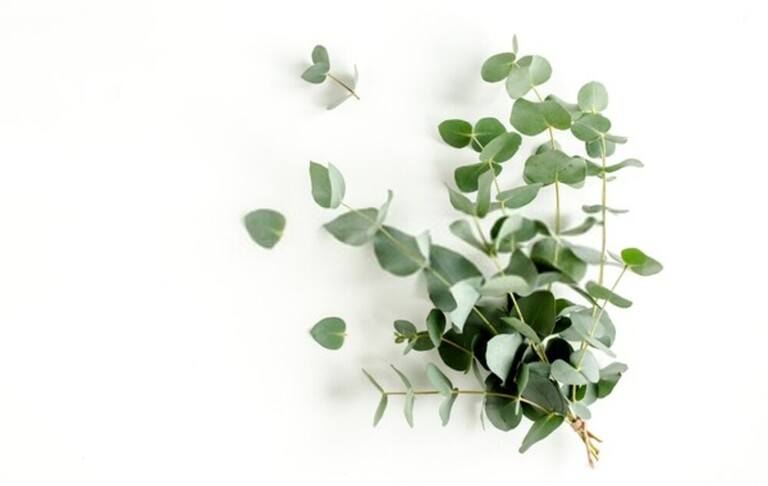 Smelling eucalyptus bunnies for a long time can bring some health benefits such as decreasing respiratory and inflammation issues. There are 2 ways to add this smell into your bathroom:
Soak the eucalyptus bunch in hot water, find out an ideal position in your bathroom to hang it on.
Letting hot water from a shower run through the eucalyptus bunch can activate this plant's essential oil, producing a relaxing and refreshing scent like in a spa.
Air Freshener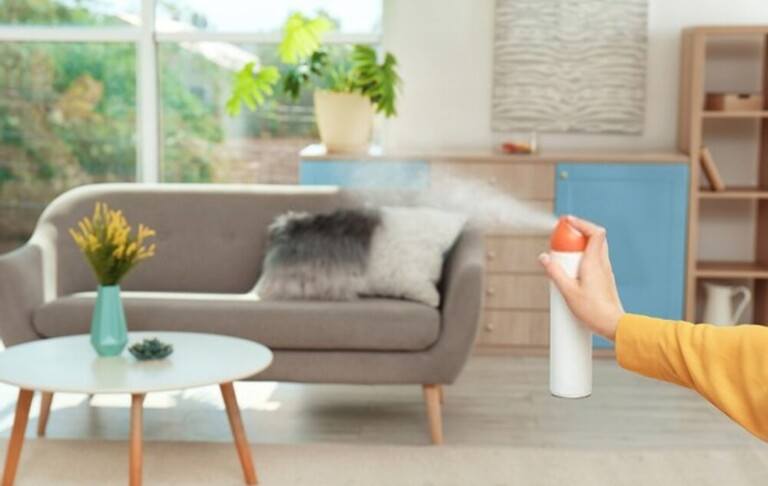 Don't choose a product with chemicals that badly affects your health. You should invest in air fresheners made with pure natural materials, such as mint and lavender, that are pretty sweet and fresh.
To be safe, you can make a DIY air freshener. Try this recipe:
What to prepare:
Mason jar

Baking soda

Essential oil
Mix baking soda and essential oil together, then pour this mixture into a prepared mason jar. Finally, please put it in your bathroom. You will smell an odor from this jar after a specific time.
Essential Oils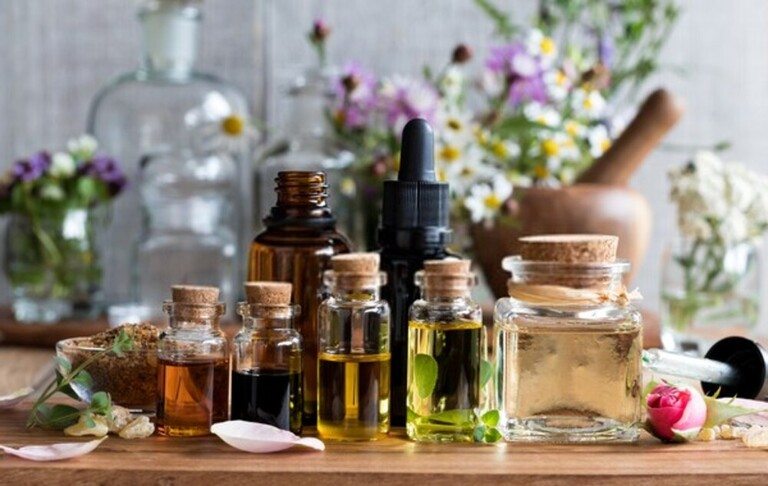 Although this option has various smell choices, I highly recommend you using a vanilla scent that can set up a pleasant and comfortable ambiance in your bathroom.
How to?
Extract the essential oil in a dish and leave this dish of oil in your bathroom for around 20 minutes. After this time, you won't smell foul odors in your bathroom anymore.
Fragrance Candles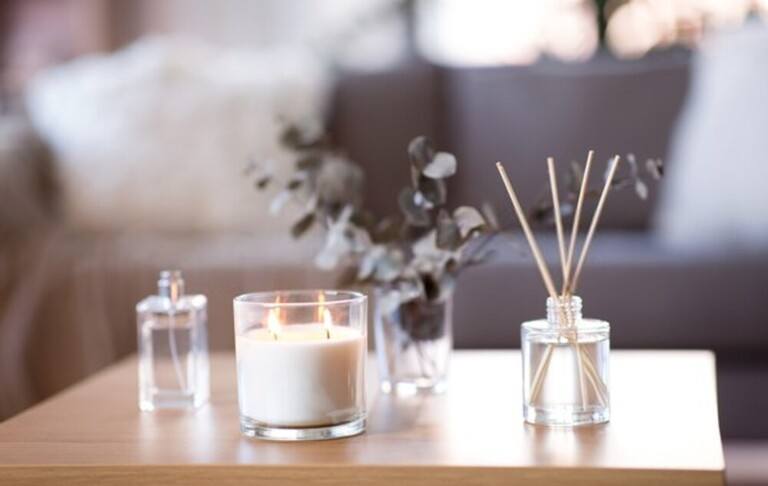 Despite many fragrance candles with different scents, you had better choose products that can dilute foul smell and bring beautiful odors.
When setting up fragrance candles in your bathroom, please don't put them in place affected by the wind. After a specific time, your bathroom smells like a spa.
Lemon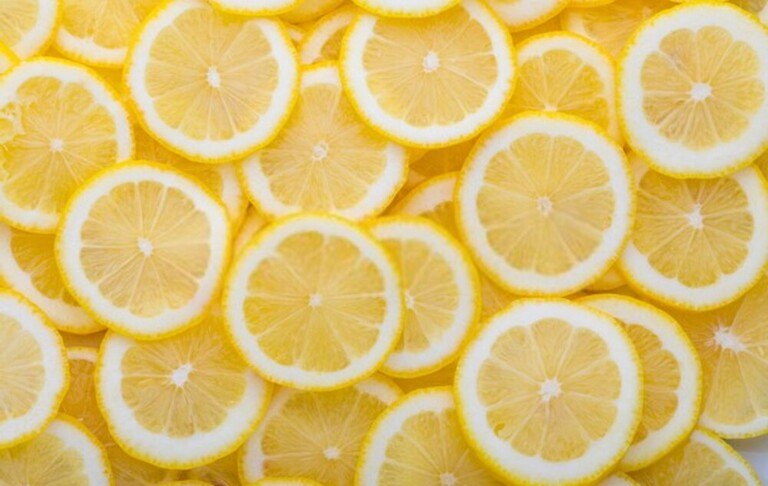 Lemon scent can handle the garbage smell in your bathroom effectively, but you have to follow step by step below:
Roll a lemon on a flat surface and press while cutting a lemon into pieces to bring out more lemon scent.

Put each piece in an ice container and add water.

Please leave them in your freezer until they crystalize.

Put your bowl of iced lemon in a place where it emits a foul smell.

After a particular time, you will smell a refreshing odor like a spa.

For a better result, you can use vinegar instead of water.
Homemade Potpourri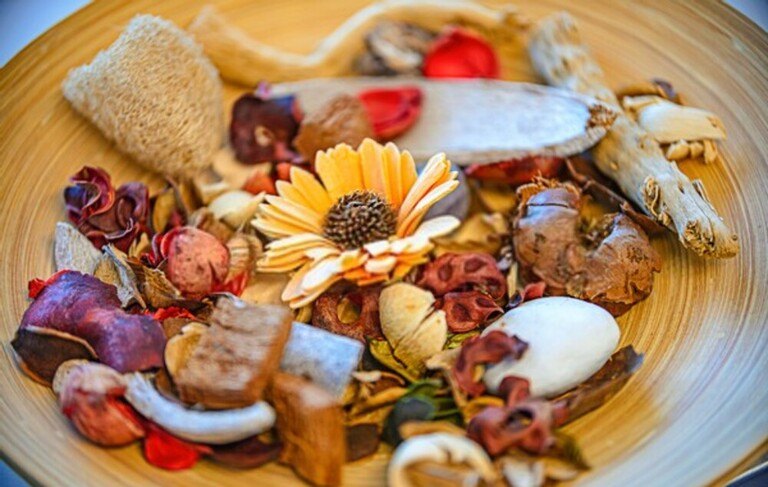 To make your favorite homemade potpourri, simmer your preferred fragrance ingredients on your stove, then put them in your bathroom. It will emit a refreshing odor, smelling like a spa.
Vinegar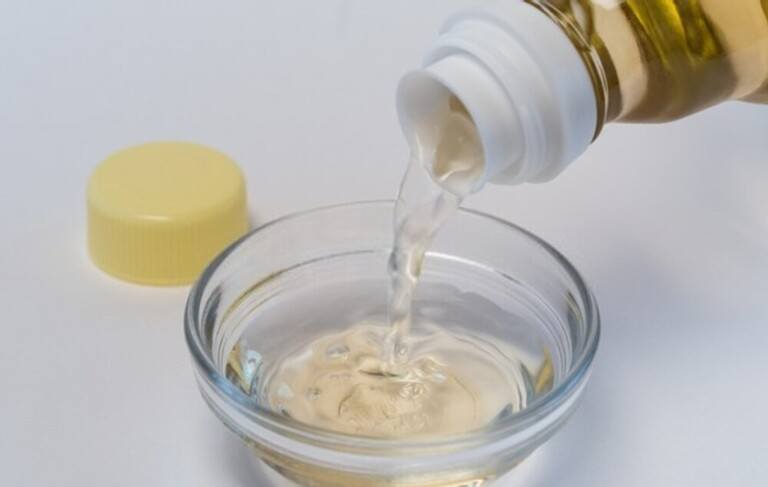 Putting a bowl of pour vinegar in your bathroom can eliminate foul smells. Moreover, you can smell a pleasant odor after a short time.
Handmade aromatherapy shower spray
What To Prepare
Your preferred fragrance from essential oils

A spray bottle

Witch hazel or alcohol
The instruction
Mix the oil and the liquid, then pour this mixture into a spray bottle and finish.
While standard sprays are for ordinary uses, aromatherapy sprays have the best results when you take a bath.
Why?
When essential oils blend with the steam, they create a comfortable odor, helping you relax your mind, boost your immune system, and calm your body.
Note: This option requires proper preservation in a cool place and away from sunlight.
You can refer to some of my recipes below:
Relaxing lavender blend: mix 5 drops of thyme oils, 5 drops of Roman Chamomile oils, and 15 drops of lavender oils.

Breathe easy blend: mix 5 drops of peppermint oils, 5 drops of tea tree oils, 15 drops of eucalyptus oils, and 10 drops of basil oils.

Warm rose blend: mix 5 drops of Jasmine oils, 10 drops of sandalwood oils, and 15 drops of rose absolute oils.
Baking Soda

Baking soda has 2 uses in treating smell in your bathroom. Specifically, it functions as a bad-smell absorber and a good-smell DIY treatment.
First, you mix a few drops of essential oil, 2 cups of baking soda, and 6-8 tbsps of water. You need to make this deodorizer harder by putting it in your freezer for at least one day.
After pouring this mixture into a tightly closed jar, choose and put this jar in a strategic position, such as the towel shelf, the sink cabinet, inside the trash can. Or putting all of them in a small cloth bag to hang on the doorknob is also a good idea.
Toothpaste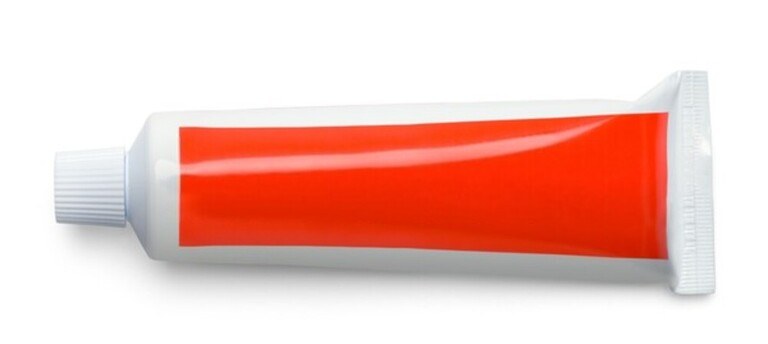 You can use a half-filled part of a new toothpaste or take part of an empty tube (opening the end a little to graze the water.) Putting the cut end in the water from the water tank can produce a fresh scent when flushing.
How to remove mildew smell from clothes and towels?
Sometimes, mildew on your clothes and towels comes with an unpleasant smell that regular detergent isn't efficient enough to remove this smell. If this is your case, you can treat this problem by applying vinegar.
If you haven't experienced this problem, you can prevent it by keeping your clothes air-dried outside.
Note: Don't fold your clothes until they dry completely.
Many ways can make your bathroom smell like a spa, such as using eucalyptus bunches, air freshener, scented candles, essential oils. Even you can use more common things like toothpaste, vinegar, lemon, baking soda, or make one by yourself like handmade aromatherapy shower spray and homemade potpourri.