When it comes to updating a living space of a house, many people think that it must be expensive. But in fact, by spending extra time and effort, along with some cleverness, you can refresh it without spending a fortune. Below is how to update the living room on a budget:
House Plants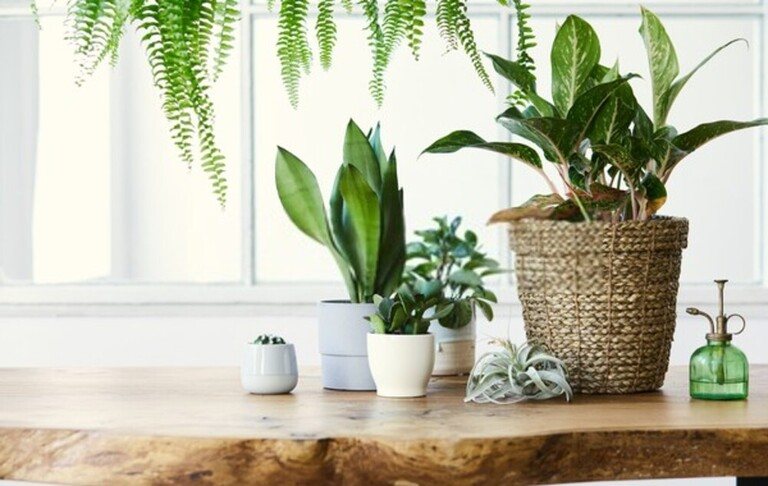 The best way to transform your living room without breaking the bank is to introduce house plants.
Aside from the aesthetics benefit, they help purify indoor air, lower your blood pressure, and reduce stress. Don't worry if you are a novice, lots of indoor plants are very easy to grow and low-maintenance.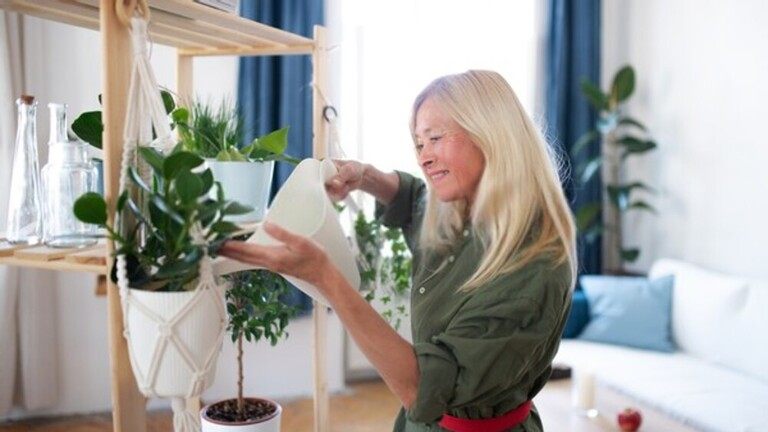 Only make sure that the plants you choose suit the lighting and humidity conditions of your living room plus they're not toxic for you, your baby, or pets.
But if you're truly busy, artificial plants are a good alternative.
Update Your Cushion Covers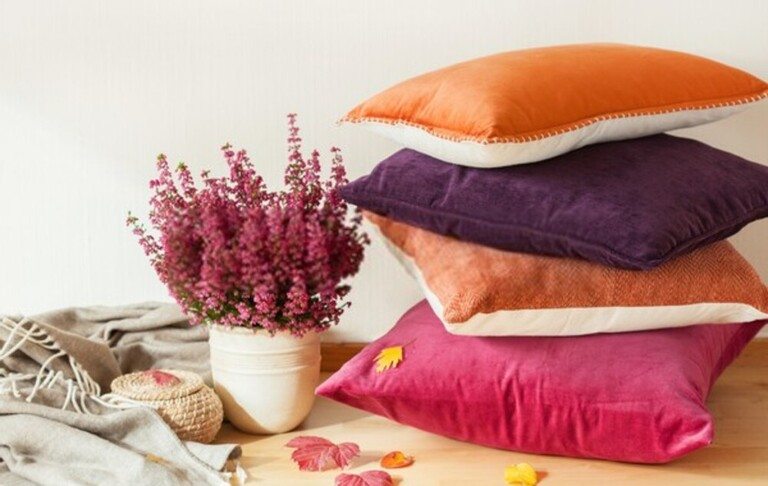 If most of your sofa cushion covers are old and discolored, this is a great time to give them a new look – which is also quick, simple, and budget-friendly.
You should consider the major décor style of your living room to choose matching cushion covers. Also, think about the new vibe you want to add to this space. For example, faux fur for a luxurious and cozy atmosphere or bold patterns for a bright, lively ambiance.
Rearrange The Furniture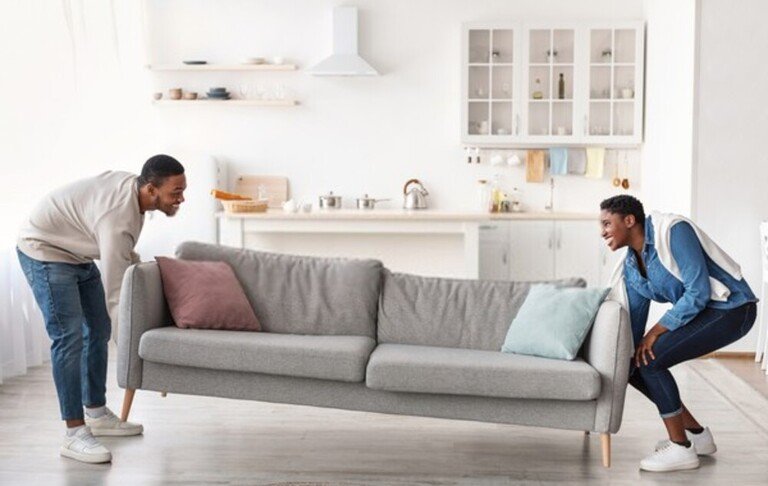 This is a literally no-money way to update your living room while you'll get a good workout.
Search on Pinterest for some furniture rearrangement ideas for the living room or just freestyle on your way. But beforehand, determine which furniture-arranging style you like to apply on the space and if you do that for any purpose.
For example, if you aim to free up space in your living room, replace the seater sofa with armchairs.
Declutter Your Living Room
Decluttering is an easy yet extremely effective way to refresh and update your living room, making it easier to clean and tidy, save money, be free of allergens, and reduce stress.

Not saying that decluttering a space helps you find a smarter way to store your belongings or organize stuff better.
Decorate The Living Room Window
If your living room has a window, then why not give it a new coat?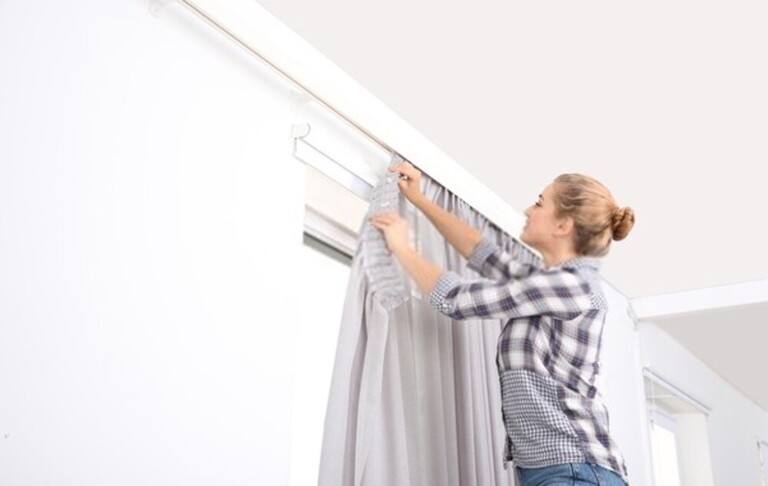 Blinds, curtains, and shutters are some good ideas to decorate this area while the cost is very friendly. Besides, you've got hundreds of choices in colors, patterns, and materials on the market.
Each of them brings a specific look and vibe to the space, so make sure to determine your tastes and needs before dropping your money on anything.
If you don't like to add curtains or blinds to the window, read the article "How to dress a window without curtains" to learn some worth-a-try alternatives.
A Mirror
Mirrors are deemed to be multifunctional items once adding to a space.
They give the illusion to make the room feel more spacious while reflecting light to make it brighter and more inviting. Not saying that they help you fix your hairs before going out or check your yoga pose (if that is a huge mirror).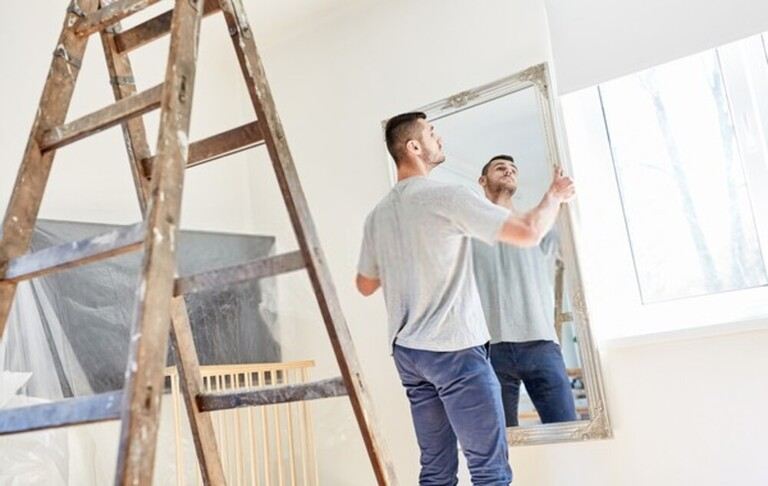 On the market, there is a wide range of mirror choices regarding shapes, sizes, and frame materials.
Hang A Memo Board
A memo board is cheap but will be a great conversation starter between you and your guests. It's also a wonderful place where you can revise good memories with your loved ones or show off your characteristics.
You can DIY one from some cardboards, pieces of fabric, or wood pallets – anything you have at hand.
For newbies, watch this tutorial video:
Add Lighting
Lighting plays a huge role in the look of a room.
If your living room is currently lacking accent lighting, then consider:
Placing a small table lamp on the table near your sofa
Adding a floor lamp near your reading nook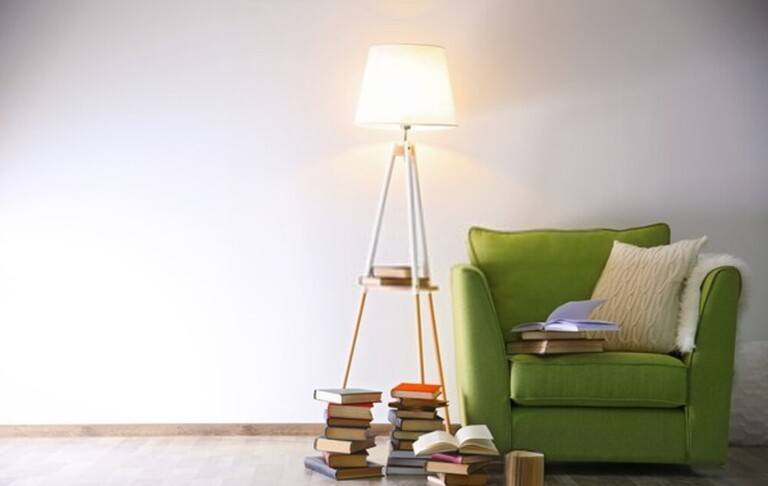 Hanging some light strings on a window.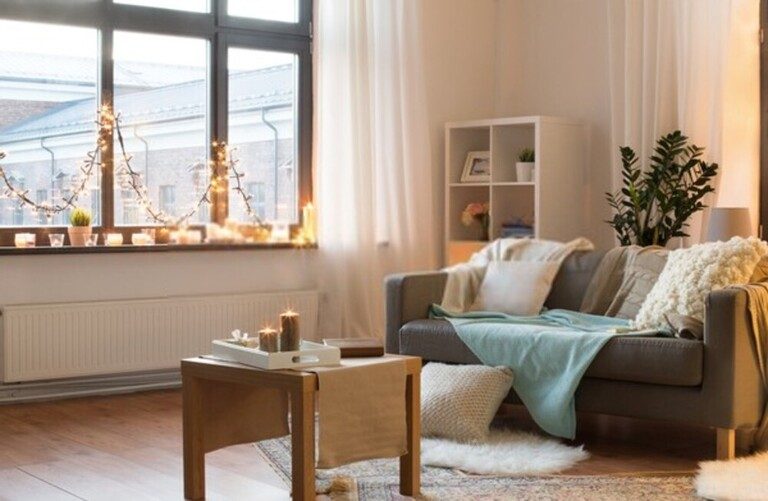 They should give off a yellow glow for a cozy and romantic feeling at night. Pay attention to wattage and brightness level, too.
Paint A Lampshade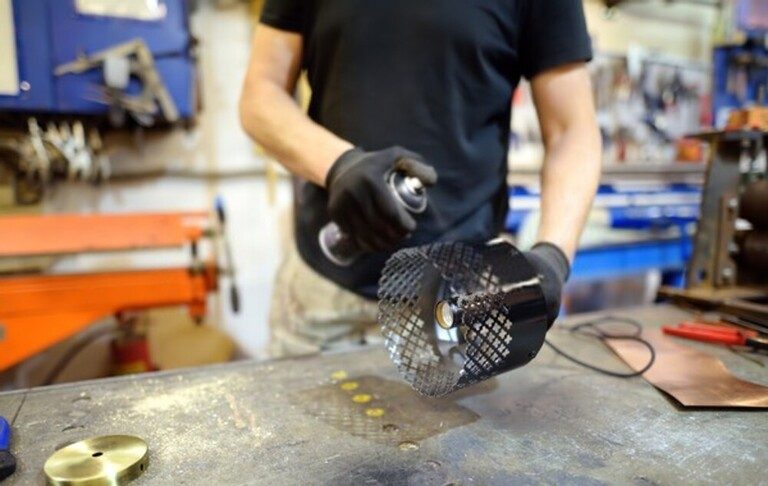 Make your weekend more interesting by trying hand-painting a lampshade in your living room – which is also a good way to refresh its appearance.
This project is simple and easy to do.
All you need are paints, a few brushes, a pencil, and some decoration items, such as ribbons.
To ensure that the final result is exactly the same as your upfront imagination, sketch it on paper, then on the lampshade using a pencil.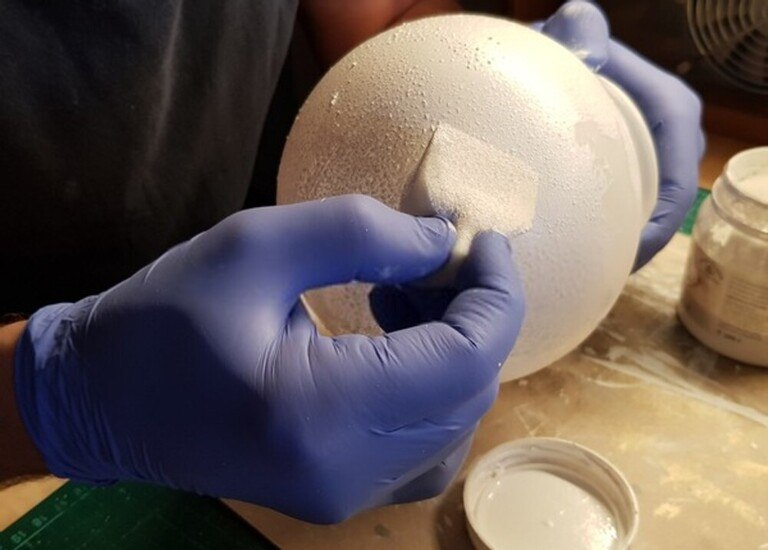 Your fabric paint should not be diluted so that the pencil drawing will not show through when you turn the light on.
Create A Wall Art Gallery
A fantastic way to decorate a blank wall in your living room is to hang/mount some photo frames to create a wall art gallery.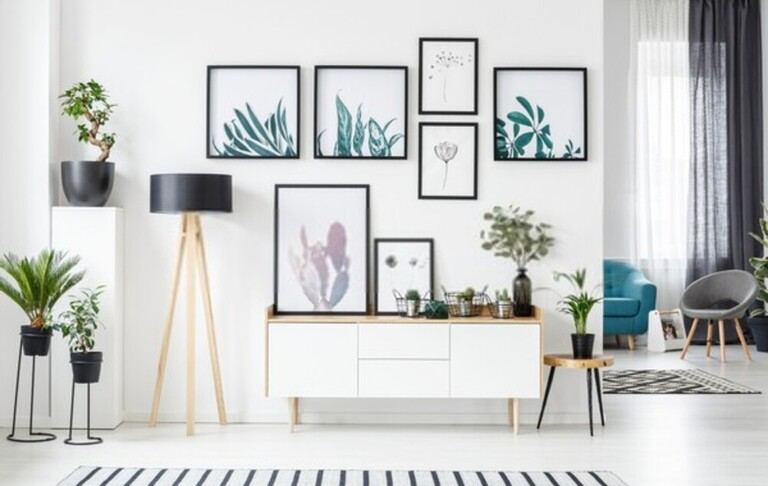 And, there are a lot of affordable ways to create one – DIY photo frames from cardboard or wood pallets, or buying from a nearby thrift store.
If you want more ideas to decorate a blank wall, read this article. (Link về bài Genius Ways to Decorate a Blank Wall)
Conclusion
And, above are all of my tips on how to update the living room on a budget. I hope that the article was helpful to you. After updating your living room, if you are interested in improving other spaces of your house, please follow my blog for more genius hacks.
Thanks for reading!