Tiles serve a very practical purpose in bathroom shower design; they are waterproof and easy to clean – which protects all the walls from water absorption to last longer. But that doesn't mean they can't look good.
Below are the trendiest 2021 shower tile ideas – stylish ways to tile a bathroom shower:
Tiling All The Way To The Top Of The Ceiling
This is a simple strategy to make a narrow, low-ceiling bathroom feel larger and taller. The key element for this illusion effect is to only use one tile and one paint from floor to ceiling and for all walls.
Add interest with a framed wall mosaic if you like.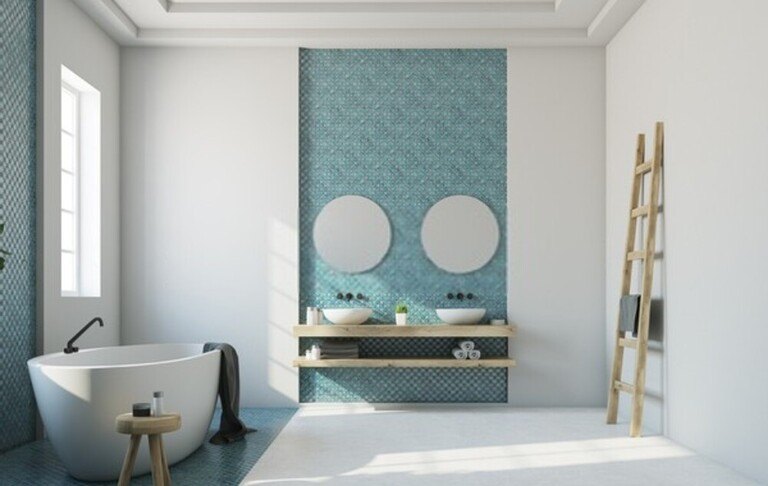 Or, try mixing similar colors if you prefer a smooth transition among different spaces in the bathroom for a more interesting look.
For example, if you like the combination of a timeless and modern look, combine a patterned floor and monochromatic walls.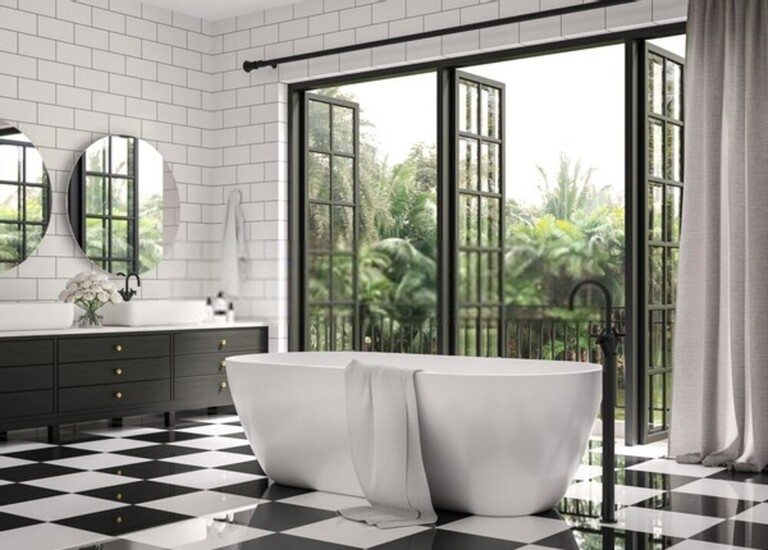 Ombre shower tiles are another wonderful, budget-friendly idea to add a splash of color to your shower without breaking the bank.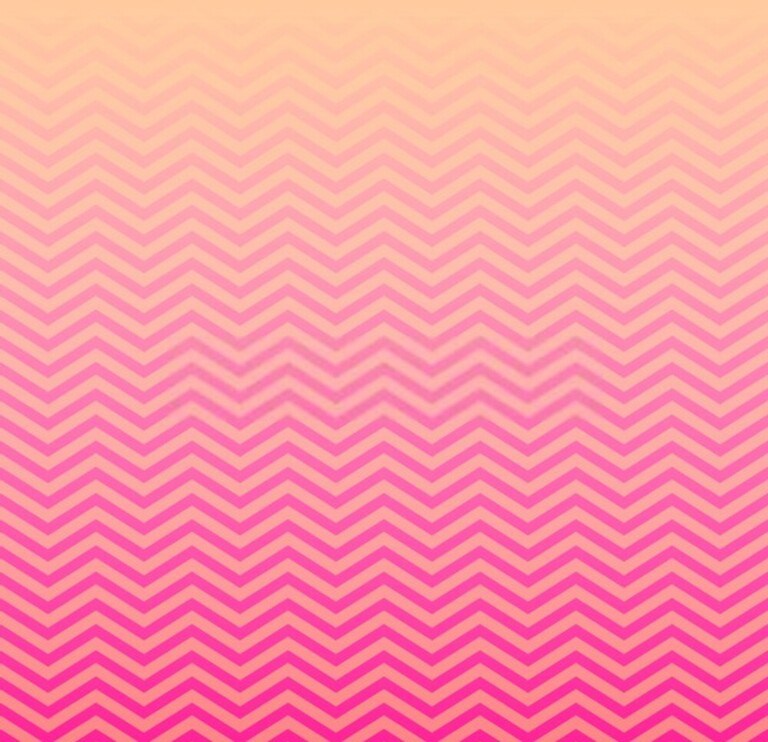 Avoid changing to another tile part way up the wall because it creates hard stops and makes the space feel smaller.
Add Texture
This tile idea complements the above one.
Adding texture helps add depth to space effectively while making it look more interesting. Sculptural tiles are a popular trend now.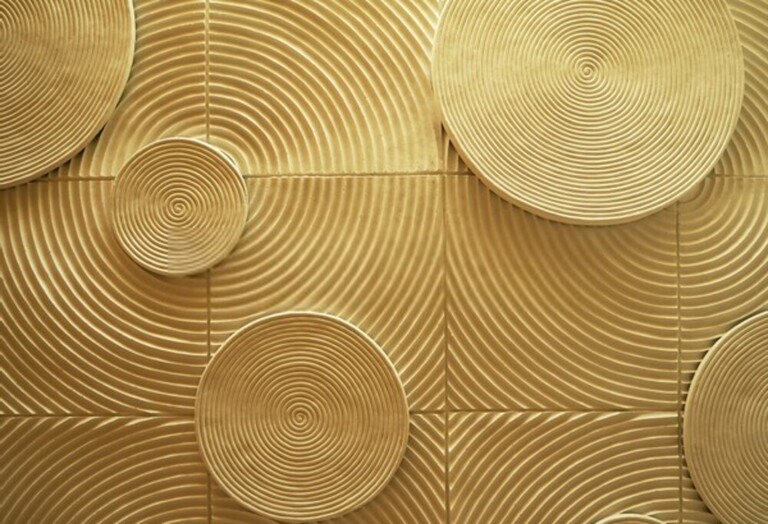 Mix Between Neutral Colors And Bright Ones
While neutral colors are popular because of versatility, some homeowners love dark or bright, bold ones.
To satisfy your taste but not to make the bathroom look too much, a good strategy is to mix neutral colors and bright/dark ones. The only thing you should stick to is to harmonize basic elements of your bathroom and the tile.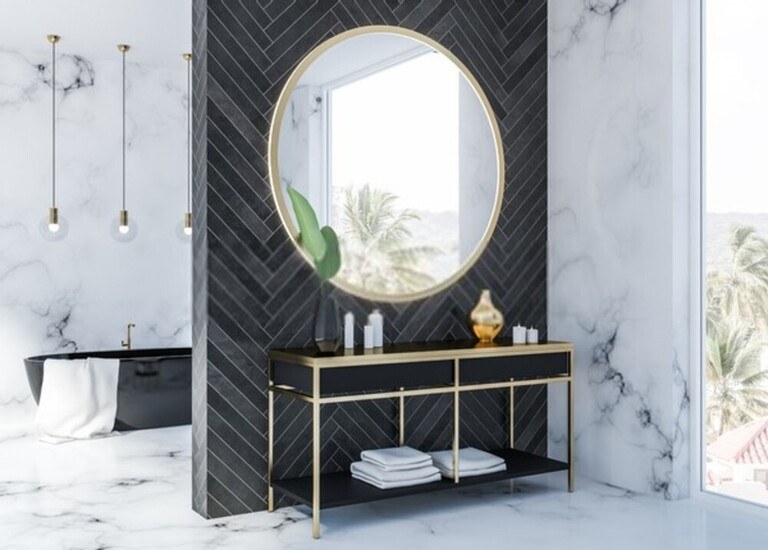 In fact, a full-neutral-color bathroom looks okay but a bit tedious while adding some bold colors as a focal point makes the space look a lot more interesting.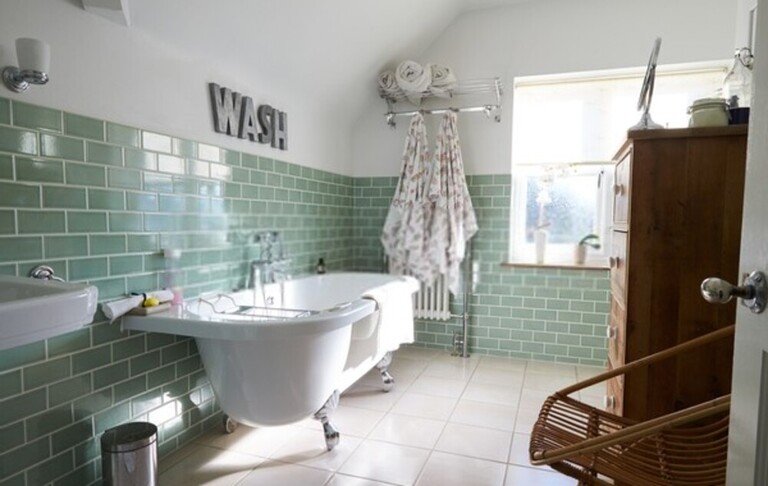 Just feel confident to make your own rules.
Hint: 3-D tiles are now the hottest trend because they add both texture and color to the space.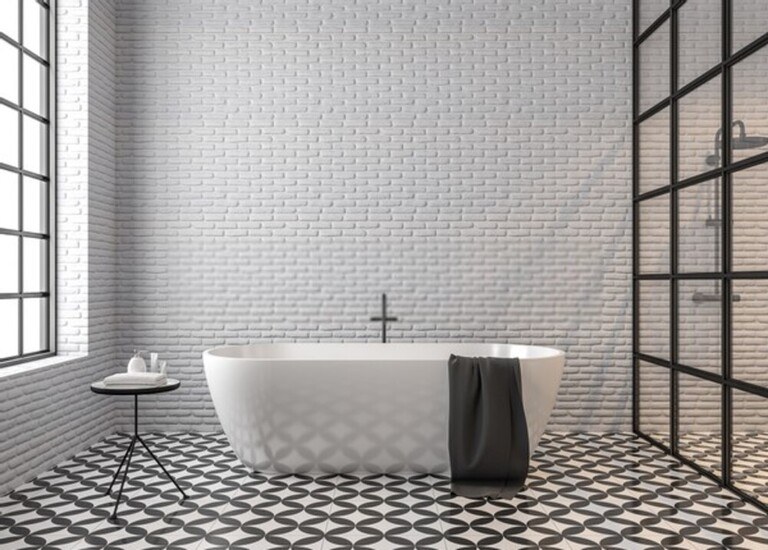 Create Contrast
"Create contrast" in this case consists of the contrast in a different material, shape, or color.
Try piling all the walls and the ceiling with a bright, neutral color while using a unique-shaped tile – such as large-format tiles or hexagons - or a bold, dark color tile for the floor.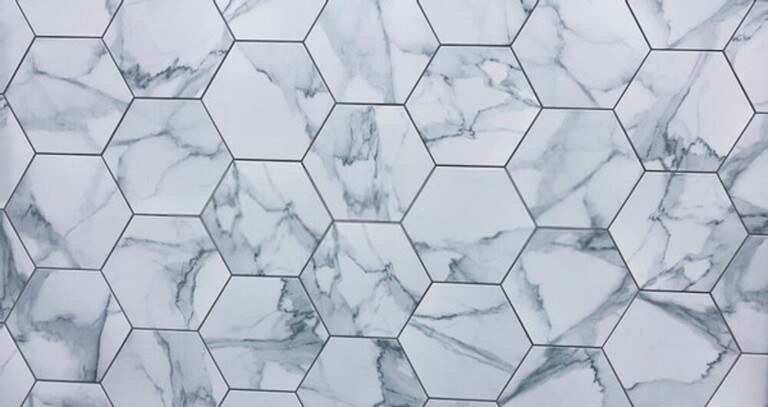 The most popular choice is black hexagon tiles for the floor if you love minimalism.
But if you prefer a bold floor tile idea, try encaustic or encaustic-look tiles.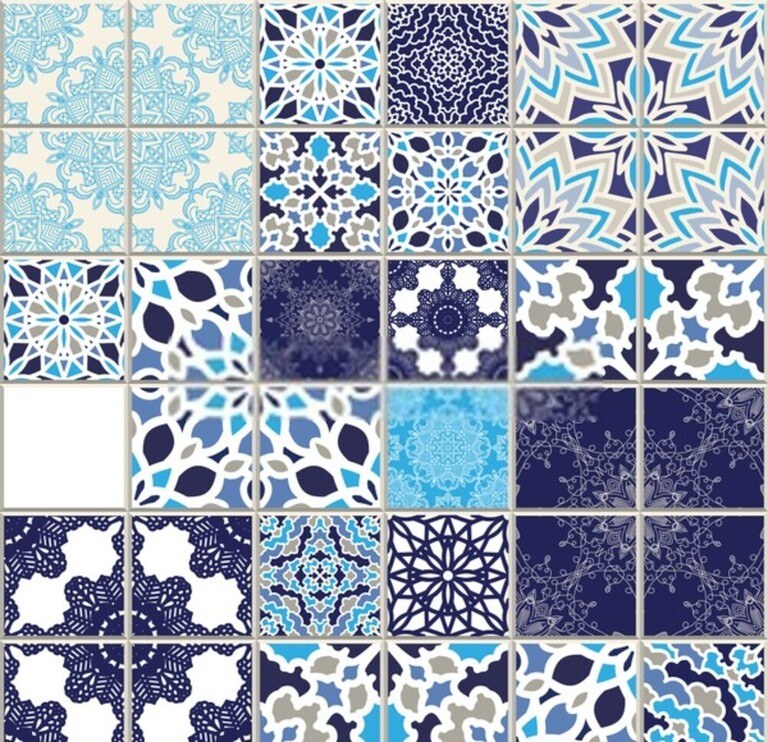 Large-Format Tiles
Large-format tiles are versatile enough to fit any bathroom size, especially small ones.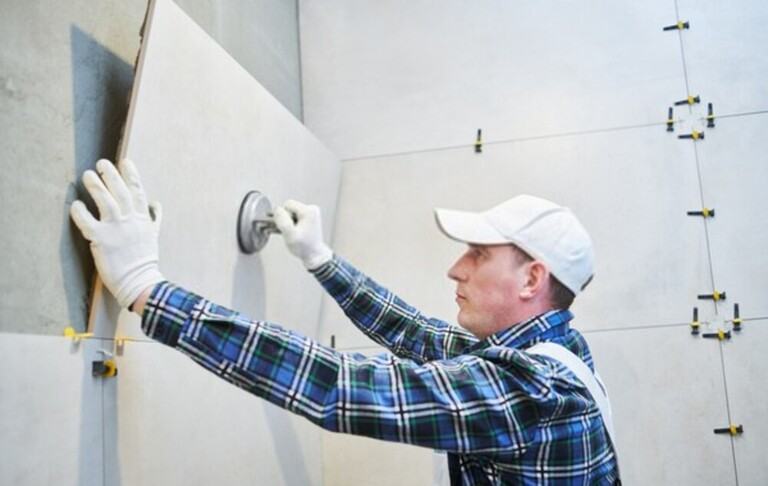 They have fewer grout lines, which creates an illusion of a more spacious space. The tile also brings a classy, chic, and minimal look, but the biggest advantage is that it's very easy to clean.
Sleek And Chic Design
"Shimmery" and "reflective" are the two best adjectives to describe the concept of this shower tile idea – which is perfect for people who love a sleek look design.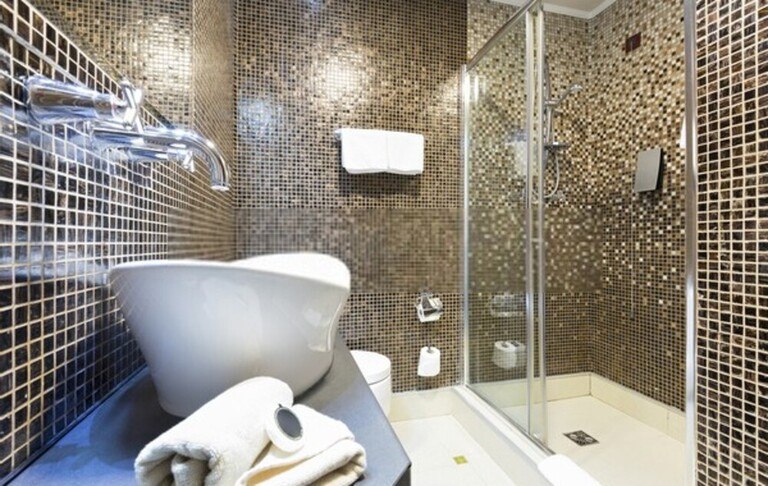 A shimmery accent tile, white wall tile, and black floor tile are timelessly the best combination.
The combination of reflective tiles and unique color, mixed materials are another worth-a-try idea to make the showering area stand out.
Sometimes, a fresh pattern for a classic tile can add a lot of interest to your bathroom design. Glass mosaics are a typical example. They add a good combination of shape, shine, and color to a bathroom, creating an exciting accent.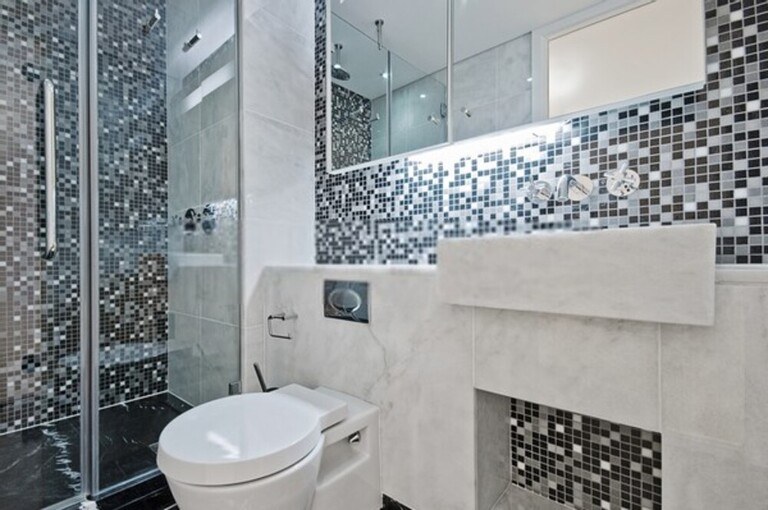 There are ways to play with glass mosaic tiles: a full wall with a glass mosaic, a framed accent, or a stripe, depending on your taste.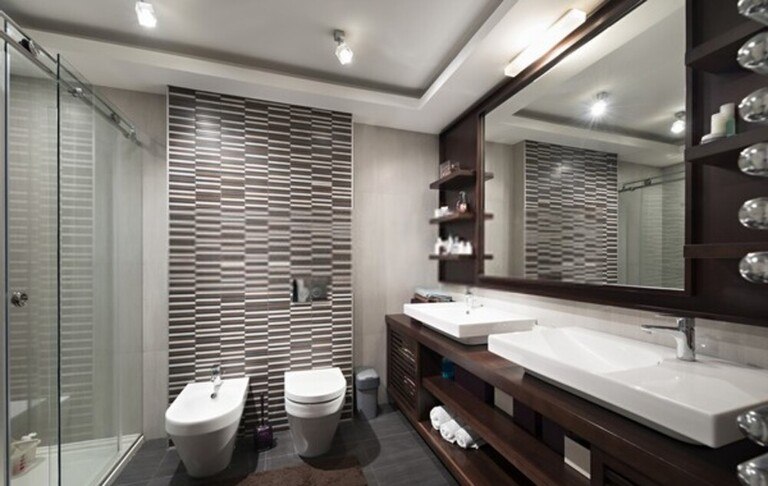 Subway Tiles
This shower tile simultaneously brings a timeless and classic yet modern look, which makes it never out of style.
When it comes to subway tiles, you've got hundreds of choices in materials, patterns, and colors to consider.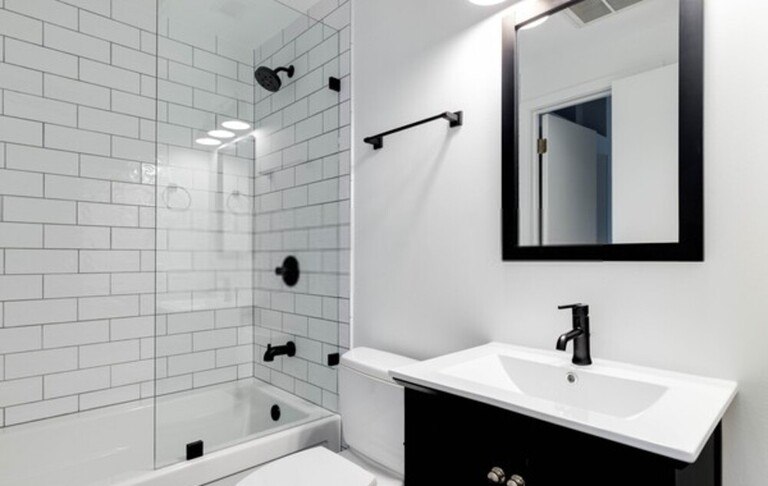 You can create a lovely shower oasis by using serene blue-and-green-glass subway tile color.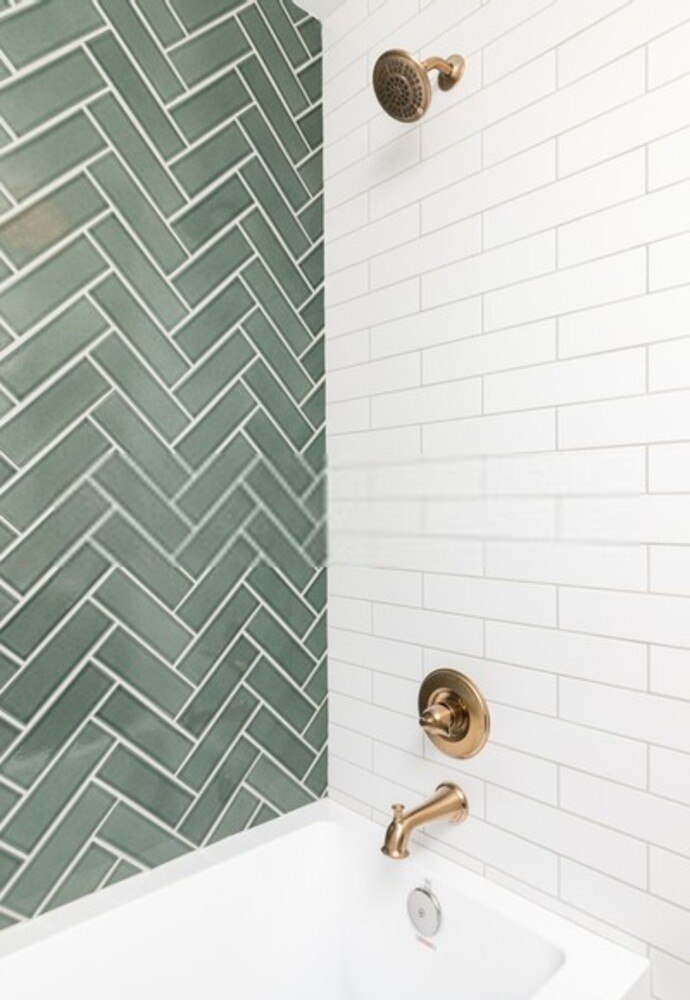 Add an industrial vibe to the space with faux-textured subway tiles. Mixing the tile with contrasting grout colors can also drastically change the bathroom look.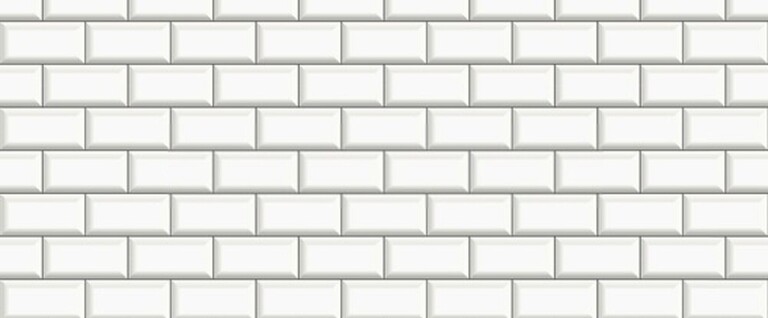 For a simple and timeless charm, try mixing classic white subway tiles with golden accents.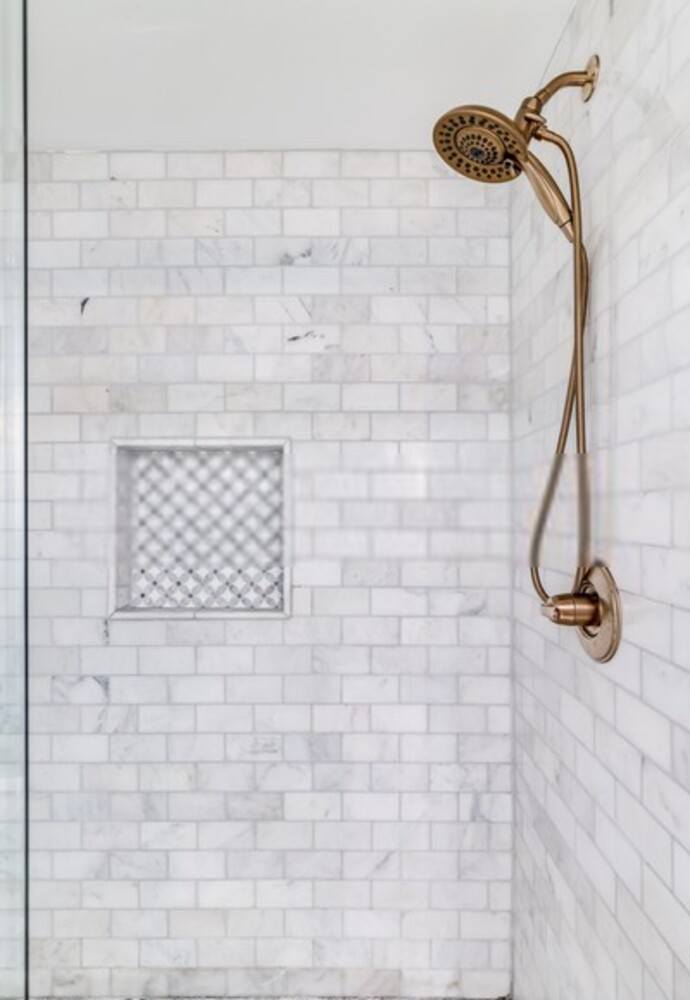 Marble Monochrome Pattern
Marble monochrome patterned tiles are a great choice for contemporary homes or apartments. Their herringbone pattern brings a unique, luxurious, and stylish look to a space.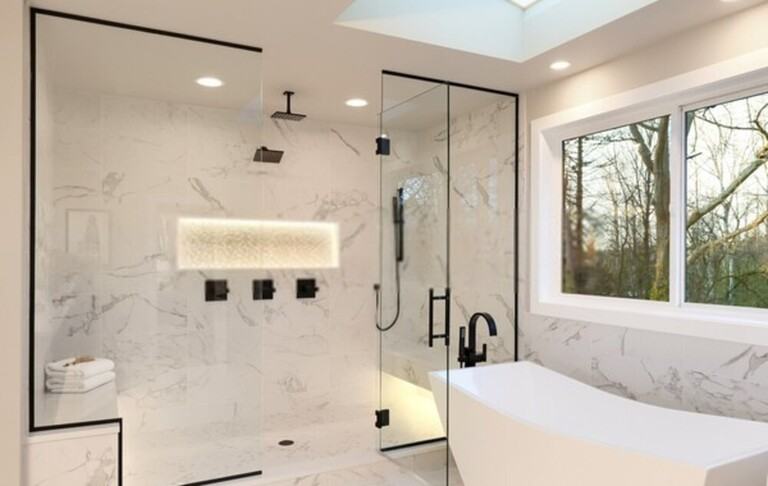 You can use it for the entire room for a seamless look or just for a certain area as a focal point.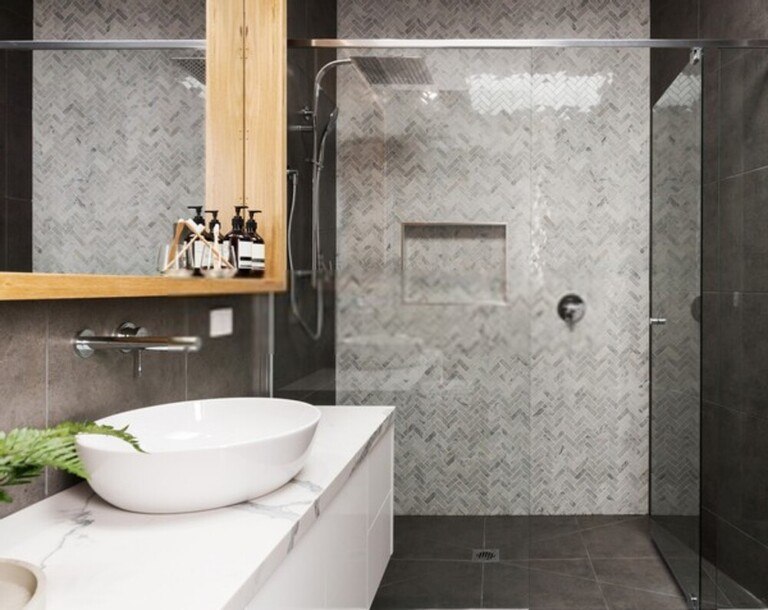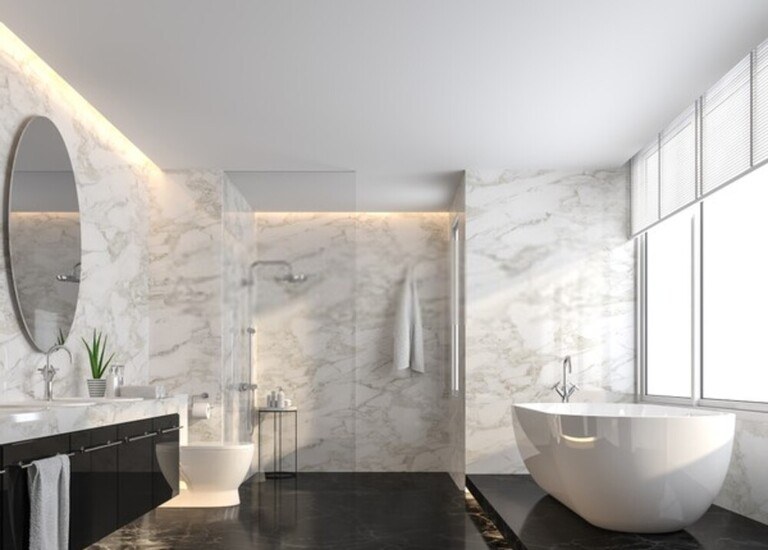 Marble tiles and glass shower enclosure complement a wood-like floor tile that will triple the luxe look.
Add Nature Touch
There are two stylish ways to add a nature touch to your bathroom:
Wood-like pattern - This style delivers a cozy, welcoming, and relaxing feeling to your bathroom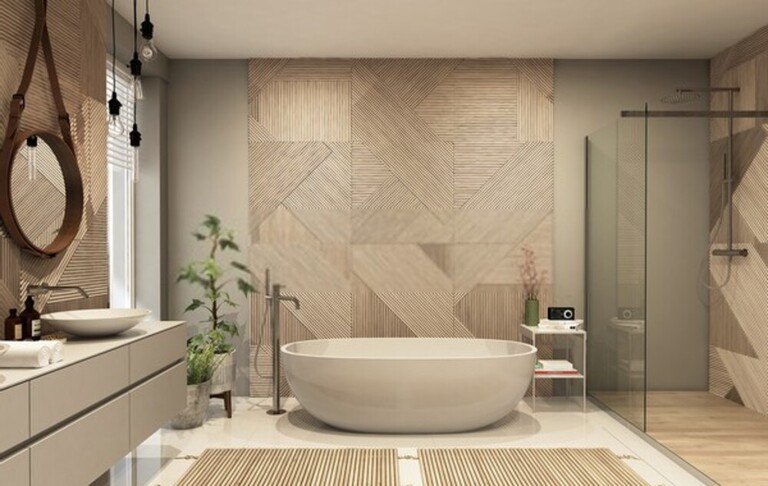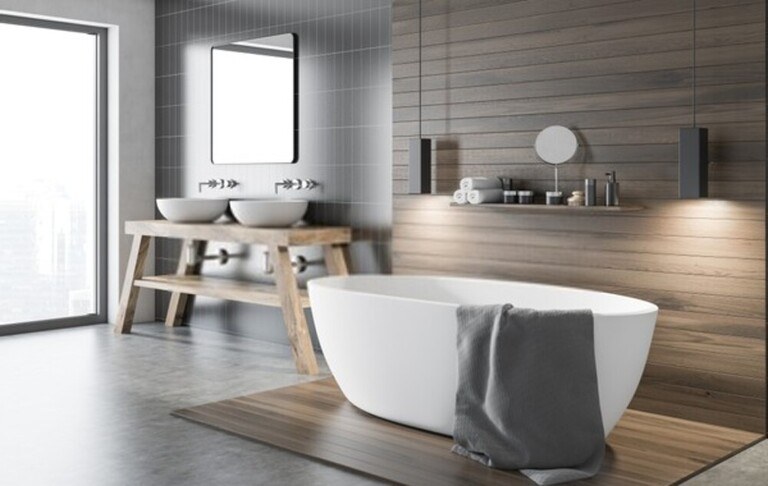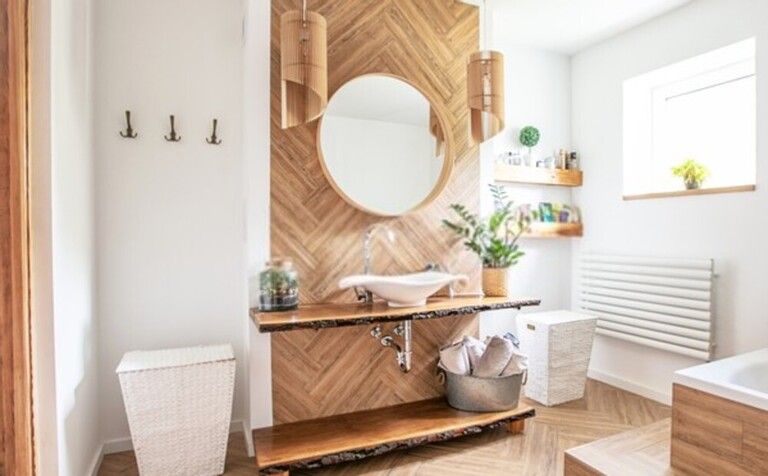 Green ceiling – It's best to combine a green ceiling tile with wood-like floor tile and a textured wall tile.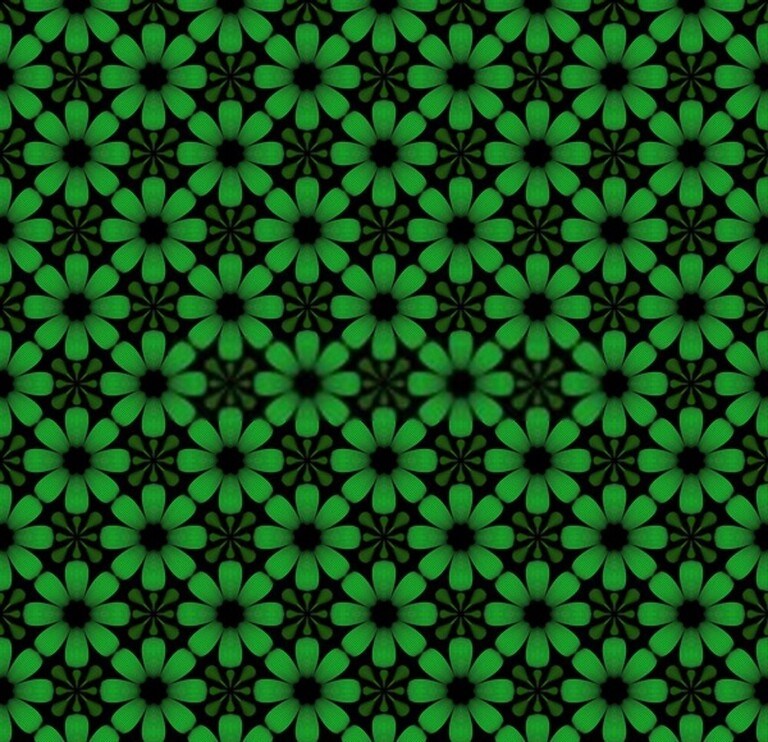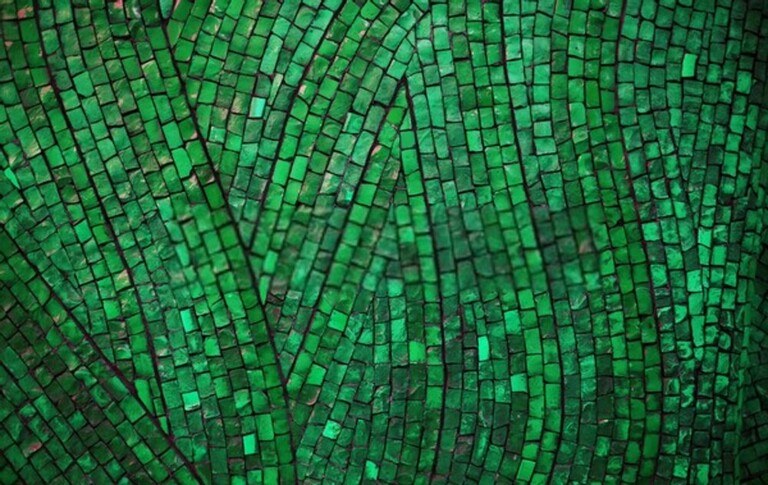 Conclusion
Hopefully, through these 9 shower tile ideas – stylish ways to tile a bathroom shower, you have got more inspiration to dress up yours. Do you find this article helpful? Which idea in the list do you like the most? Please let me know as I'd really like to hear more about your thoughts.
Thanks for reading!