What should a smart home have?
Are smart homes worth it?
If those are also what you are wondering, don't dismiss this post. Here, I'm going to discuss extensively both risks and benefits of smart home technologies.
Without further ado, let's dive into it!
Video Doorbells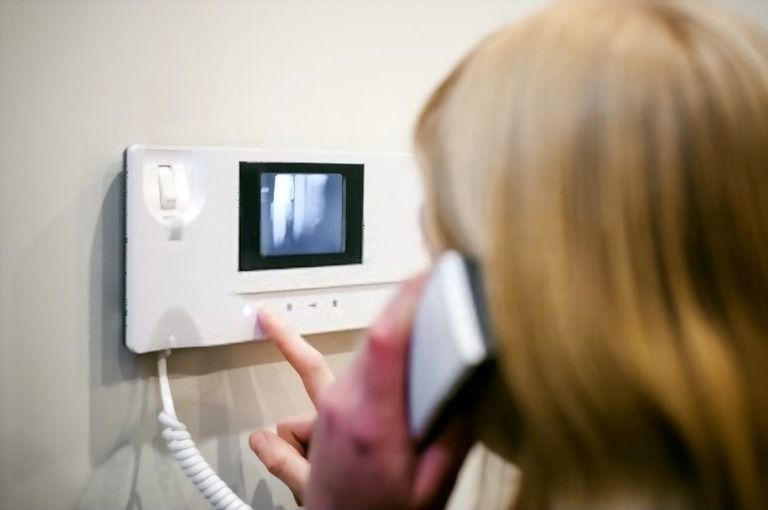 Developed from the disadvantage of traditional doorbells, video doorbells highlight some advanced capabilities.
They are hi-tech doorbells with two-way audio, a buzzer, and an integrated HD 1080p camera that can be connected to your smartphone or other smart devices via an app.
Pros
Allow you to record and download strange activities
Avoid revealing your absence by using the two-way audio function to answer the door remotely, which helps to prevent thieves
See or even snap a photo of who is standing in front of your house door no matter it is daylight or night. The image is clear and crisp.
Keep a safe distance between yourself and strange people, which is higher security
Cons
A security vulnerability is hi-tech attackers can hack the doorbell and even other devices on it
Become useless if your home Wi-Fi network or your smartphone network has problems
Smart Lock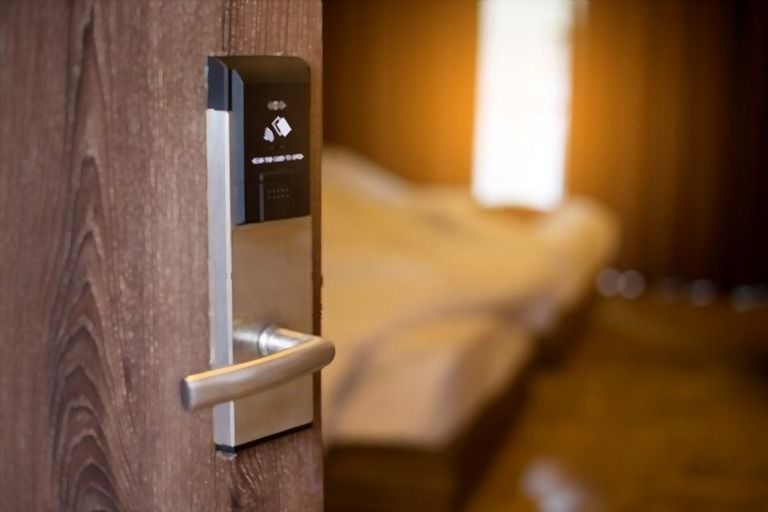 It's really frustrating to forget your home key somewhere or even forget to lock it before leaving. And to avoid such clumsy moments and to prevent inviting thieves to your house, smart locks are a great alternative.
This is a keyless door lock that allows the user to open without a physical key.
Instead, it connects to your smartphone or other smart devices via the home's WiFi network to remotely control the lock.
Pros
Can interconnect with other smart home devices. For example, whenever you unlock the door, the smart light is automatically turned on.
Avoid lock bumping or lock picking
Easily track if the door is locked or who comes in and out of your house
Can give someone access for a limited time by giving them a code, suitable for Airbnb rental properties
Don't have to carry a physical door key anymor
Cons
Ability to be removed with a flathead screwdriver
Risk of being hacked
Hard to remotely control if the Wi-Fi network has problem
Smart Lightbulbs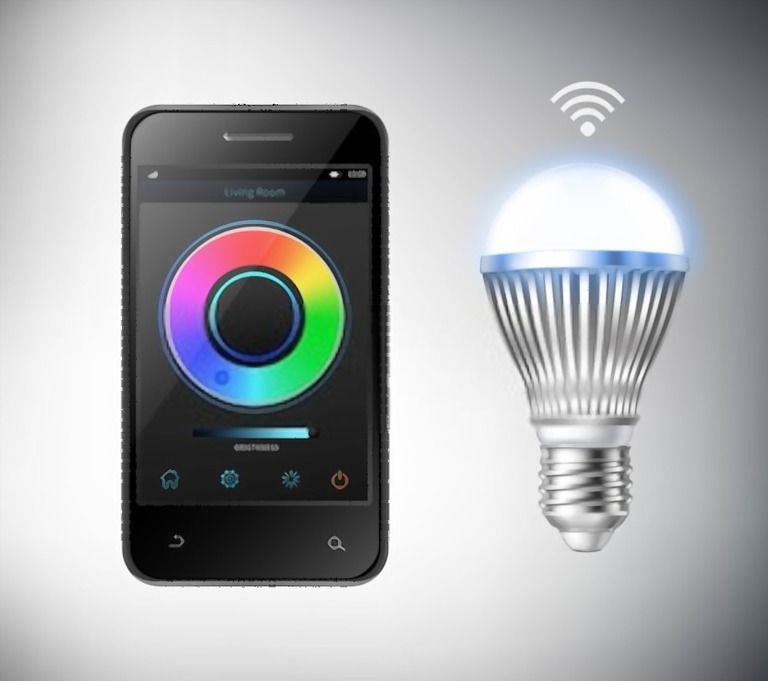 Similar to other smart devices, smart lightbulbs are internet-capable LED bulbs that you can control different functions from distance via your smart devices. These functions include RBG color, brightness, schedule, timer, and more.
They're full of control and highly customizable.
While some smart bulbs are controlled via the Wi-Fi network, other models allow you to control and customize it via Bluetooth.
Pros
Can change the colors for various room's moods with no need to move your ass
Easily set times to turn them on, get dimmer, and turn off. All are automatic and effortless.
Avoid revealing your absence. While some bulbs automatically turn off whenever you leave home, which sends a sweet alert to thieve about your absence, this can be controlled from distance to turn on even when you're away for days.
Decent durability and longevity – last up to 50,000 hours of continuous lighting, which is equivalent to 10 years.
Up to 90% more energy efficient than the traditional lightbulbs because smart bulbs utilize LEDs with energy-star certification so that they significantly reduce the amount of energy needed to light a room
Cons
Can be successfully hacked into a home's computer network
Useless if the Wi-Fi network or Bluetooth connection goes wrong
Smart Plugs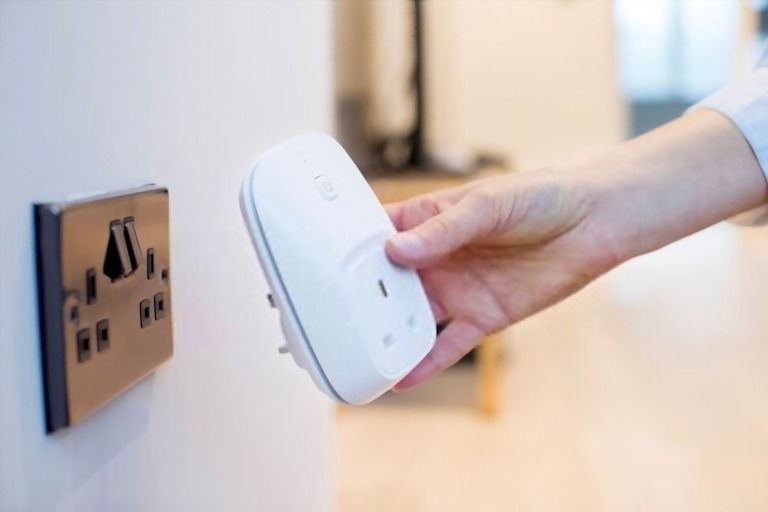 In any smart home, this type of plug is considered one of the most impactful devices as it adds extra convenience and safety while helping save lots of energy and money.
I love the fact that they come in a wide range of size and shape options to fit various budget ranges.
What is a smart plug? How does it work?
This is an in-between item of the device your plugin and the normal electrical outlets, or, a kind of middleman. So, whenever you want to run an electric-powered appliance, like TV or coffee maker, instead of plugging them into a nearby socket, use these smart plugs.
They allow you to schedule the timing or switch it on/off as wanted.
In general, you get a more optimal control with the least effort.
Another great function of these smart plugs is the interconnection between themselves with other smart devices.
Pros
Allow you to use tools like IFTTT for multiple tasking
Compatible with other smart devices for optimal control
Easier and more convenient to control the socket from distance
The variation of sizes and shapes makes them highly versatile
Cons
Provide entry points for hackers, according to the latest reports of some computer scientists from The College of William & Mary
Smart Voice Assistants & Smart Speakers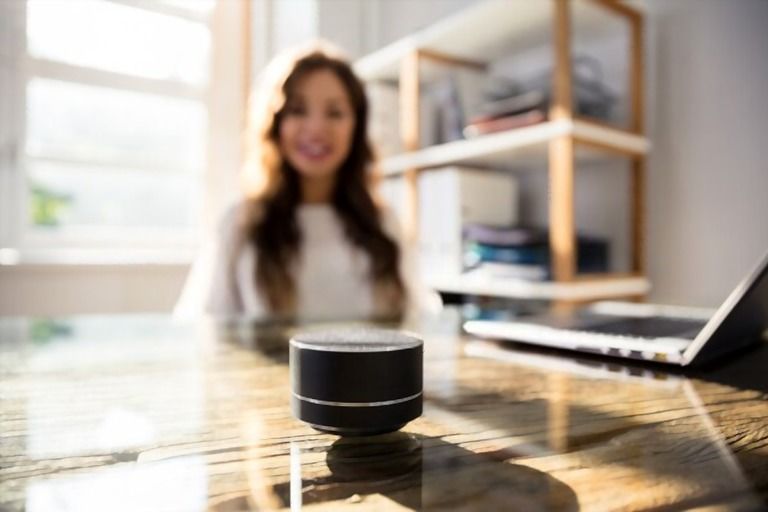 The capability of interconnecting among different smart devices that I stated above is relating to this item – smart speaker.
It works as your assistant and receives command through voice recognition technology.
This advanced tech analyzes what is being said and acts upon it. The functionality is vast, such as streaming music, providing date, time, weather forecast, and other pieces of information. It is even able to order takeaways online and control wireless-enabled lights as well.
Take note that different producers utilize specific void recognizing technology. For instance, Microsoft uses Cortana and Apple uses Siri.
Pros
Set up your morning routines
Allow you access and control multiple smart devices as wanted
Easily give a command by voice. No legwork at all
Find your phone
Hears reports, weather forecast, and play music
Set reminders and timer
Cons
They can be hacked
The process to protect your privacy or get help is usually complicated
Depend on a net
Not available in some language
Smart Thermostat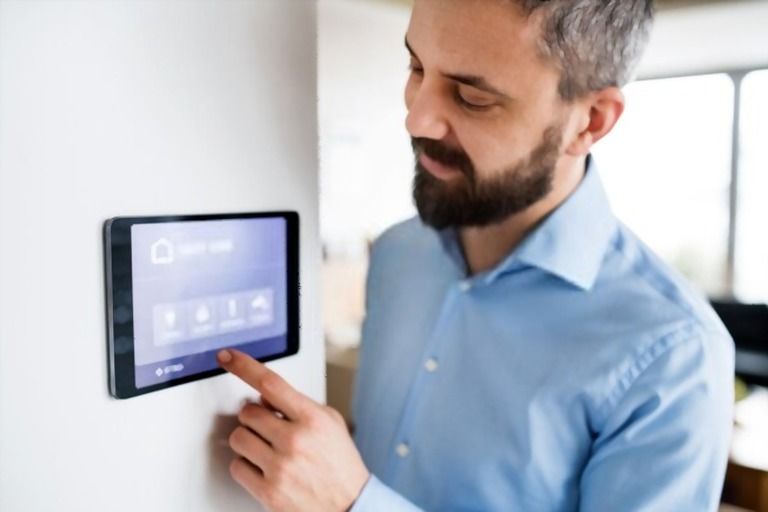 To improve upon the problems with programmable thermostats, the smart thermostat was invented.
While having some practical features like Wi-Fi connectivity and sensors, their main function is allowing you to control your home's temperature during the day through a certain schedule. In other words, it is an advanced version of a programmable thermostat.
To run this device, you'll need an app in your smart device, a thermostat's major control, and your heating system's boiler.
What it exactly does is turn on/off the air conditioning system and heating, adjust the temperature of each room from a distance, and timing.
Pros
Easily set the home temperature from distance but don't mess up the previous settings
Give you reports of how much power of your heating or air conditioning system consume last month, and make a comparison between you and other users
Program with ease thanks to the app and modern screen design
Auto-manage the home's climate depending on your habits to save more money
Quickly notify problems via emails, such as power shortage
Customize the room's or home's temp at anywhere
No human error
Cons
Subject to privacy concerns and hacking
Not work if the internet or app has issues
Smart Vacuum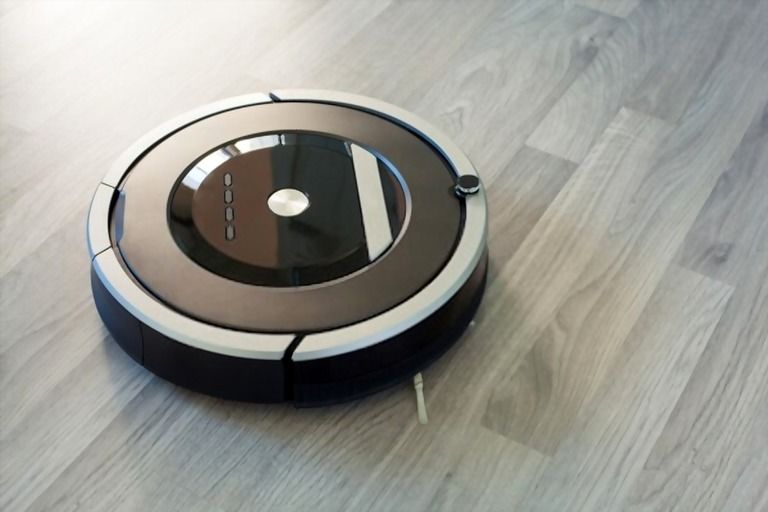 The operation of smart vacuums is a combination of an app downloaded in your smart device, internet, and robot vacuum cleaner.
The way it works is similar to other smart devices: the vacuum cleaner connects to your smart device via an app and allows you to receive data about the working process. You can customize several of its functions as well.
Pros
The cleaning needs no human interaction
Able to clean a mess, spill, or any spot as wanted rather scouring the entire house
Easily clean the area under big furniture, like tables, chairs, and sofa
Allow you to schedule the cleaning by running it daily at a certain time or on selected days
Some models even have mop function for double duty
Cons
Run noisily
Probably limited working on some certain nooks and corners, which means you still have to manually vacuum these spots
Require frequent emptying
Can't find its way home
Risks of getting stuck under some appliances or if accidentally vacuum small objects, coins, pet toys, and socks
Conclusion
Here is the end of this post.
I hope with these pieces of information provided, you'll get a more complete view of the benefits and risks of smart home technologies. And, in case you want to equip your house with some, you'll know which is the most vital.
Thanks for reading!