Changing up the lighting is one of my favorite ways to take a boring room and really give it a more upscale elegant feel, especially the bedroom. And I've been keeping up this hobby for years now.
If you want to get some interesting small bedroom lighting ideas from me, here they are:
General lighting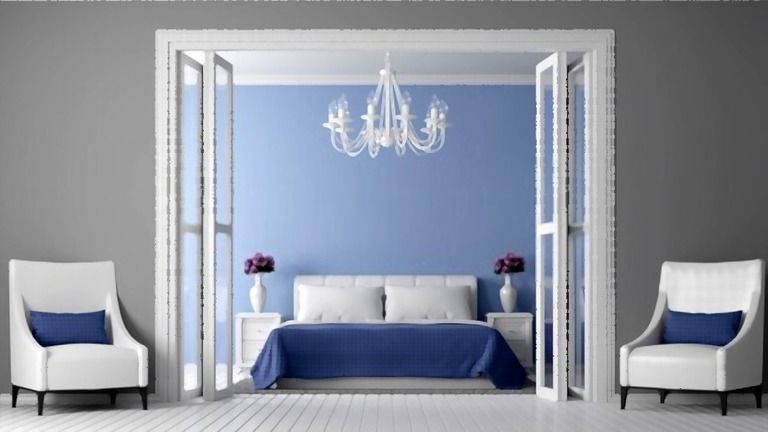 A ceiling light should provide you with good general light so you can find things or do the cleanings.
You can take advantage of natural lights from skylights or large windows.
In case of using artificial lighting, you can go for pendant lights, chandeliers, or flush mount ceiling lights.
If your bedroom is narrow but has a high ceiling – 10' tall or more, pendant lights are the best choice. Just make sure to leave at least 12"-22" between the bottom of the pendants and the nightstands.
Chandeliers come in various sizes and wattages so you don't have to worry that they're too big to fit your small room. Add the length and width (in inches) of your bedroom together and use this number for the diameter size of your desired chandelier.
For low ceiling bedrooms with 9' high or shorter, choose the flush mount ceiling lights with a covered bottom to prevent unpleasant glare.
Marbled or frosted fixtures work greatly for this type of bedroom and for extra convenience, look for those models with remote control.
Remember that ceiling lamp has the possibility to be dim. Its light makes it work as a mood lamp, too.
Task Lightings
Aside from general lights, task lighting is also needed to allow you do other activities, like writing diaries or reading books.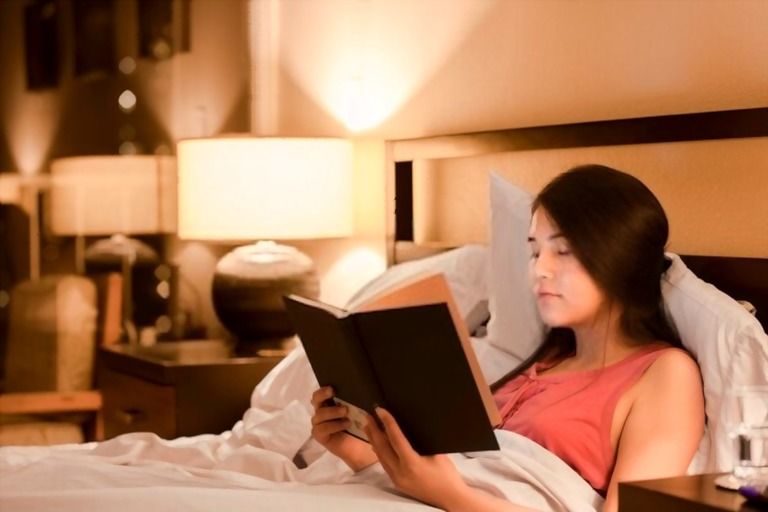 Make sure these lights are adjustable so that you will receive the best possible light. The adjustment ability also avoids disrupting your partner.
You don't have to go for the traditional desk task light if you don't like.
The wall-mounted models on the center or either side of a headboard, sconces, or table lamps are some shining alternatives.
Out of a bunch, table lamps are my most favorite choice because they are the easiest to install and also the most versatile. Putting them on nightstands, it will work as a reading light while putting in a dresser, it provides illumination to your jewelries, socks, and other accouterments.
But if you have another partner to sleep with, portable sconces or wall-mounted reading lights are better if he/she hits the pillow earlier than you.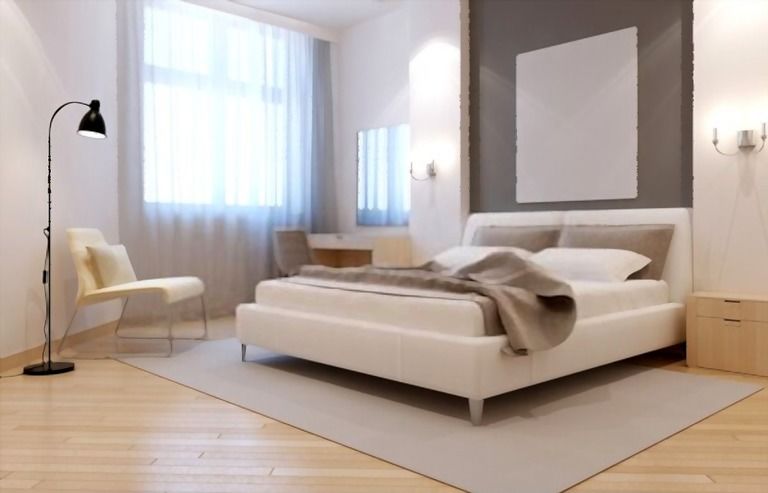 Mount some sconces on either side of your bed at the height of 6' to make your nighttime reading more enjoyable. Take note that if your room ceiling is lower, adjust the light's height for the best effects.
For those bedrooms that have a separate reading nook, another wonderful option is the floor lamp. This type is known for its decent flexibility to be easily rearranged if needed. Make sure to look for those models with adjustable heads with light focusing downwards.
Another activity you usually do in the bedroom is getting dressed.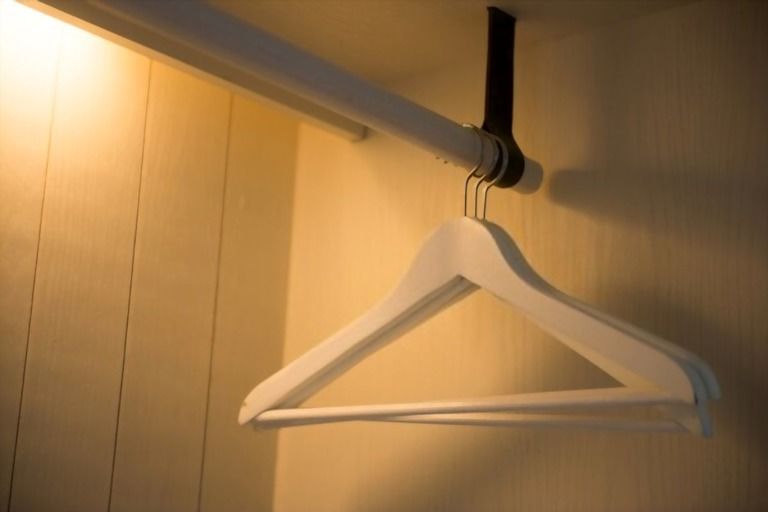 I highly recommend using integrated task LED lighting so you can see your clothes, get dressed, and not disturb other people in the room.
Combining lights above the mirror and lamps sides of it, you'll get even light and be able to see yourself without any shadow.
Mood Lights
The last light is recommended putting on the side table of your bed to create a homie, cozy, and inviting ambiance. Its warm glow lets you feel calm, soothing, and comfortable after a hard day at work.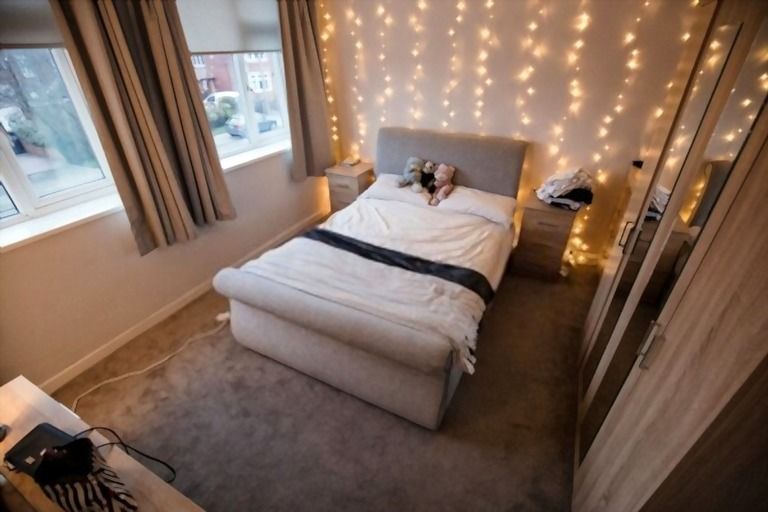 Rope lighting is an inexpensive yet effective way for this purpose.
To get a tranquil ambiance in the whole bedroom, you can add them to a tray ceiling. Or, running rope lights on the back of a headboard or the underside of a bed frame is a creative idea to add an inviting glow and cozy feeling.
Bonus: Common mistakes in choosing lights for bedrooms
Wrong color
The biggest mistake is choosing any level without paying attention to the light color temperature. This feature might be cool, neutral, or warm.
I highly recommend using warm (yellow) lighting for bedrooms because they feel natural to us in the evening, promote relaxation, and get you ready for sleep
Just use one layer of lighting
Another mistake is using one and a sole layer of lighting.
The sun changes constantly in the day and human's circadian rhythm is operated following the sunlight's characteristics.
In our bedroom, we spend a lot of time at different moments of the day. To keep our inner clock adjusted properly with nature and to improve health, the artificial lights for bedrooms should mimic that movement, which means there must be multiple layers of light.
Lamp without screen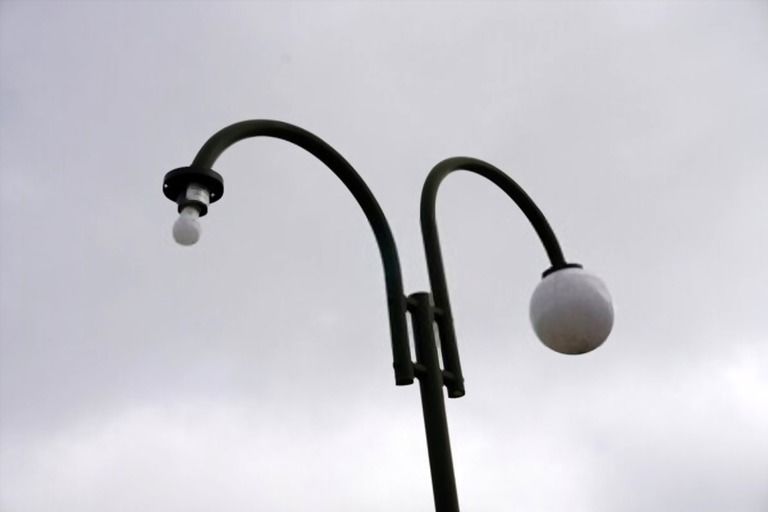 Never use a lamp without a screen in your bedroom.
To ensure creating a perfect or relaxing atmosphere in the space, the screen helps to soften all the lighting, shadows, and contrast.
Conclusion
Changing your bedroom lighting is not just a way to refresh its appearance and style but also effective to improve your insomnia.
Yes, lighting can enhance your life quality and the wrong choices of layering lights in your bedroom could lead to some harmful effects, such as insomnia, stress, and obesity.
I hope that this article helped you find out the best small bedroom lighting ideas for yours. Thanks for reading!