You neither have to live in the countryside to get a vintage, rustic look to your home nor spend a fortune on decoration. There are lots of creative, budget-friendly rustic home décor ideas for giving you the countryside feel.
This is also a chance for you to recycle some old items around the house. Without further ado, let's dive into this post.
Vintage Windows And Potted Flowers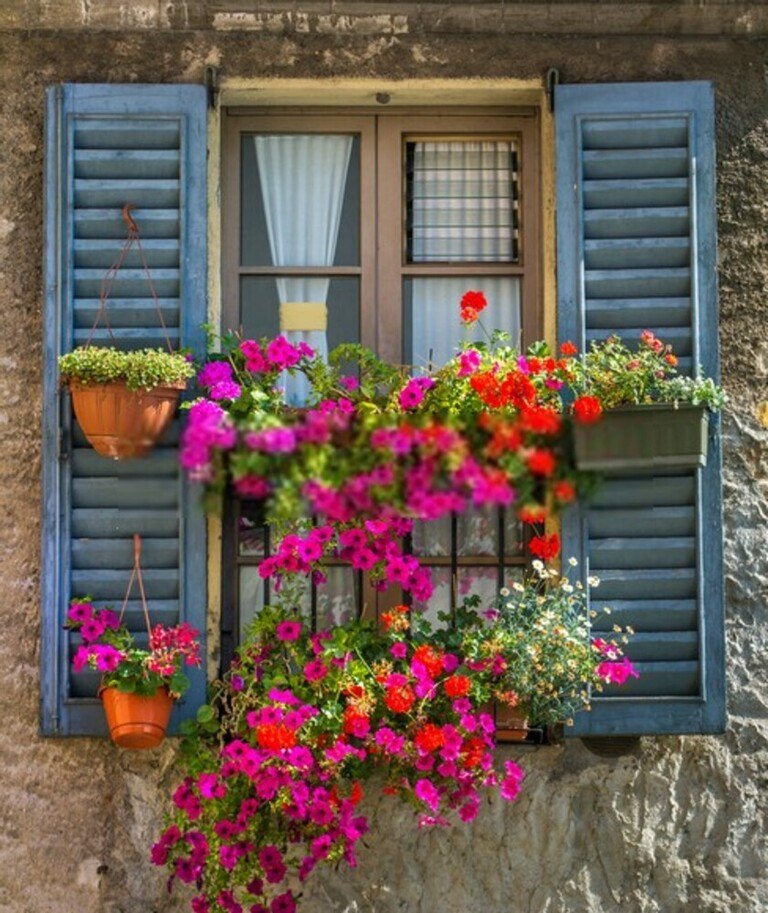 This home décor idea is best for some certain types of windows, such as:
Double or single hung windows
Sliding windows
Jalousie windows
Bay windows
It won't work with casement windows.
The rustic windows should be attached firmly to the outer walls of your house because they just take the role of an ornament. Then, hang some potted flowers for highlight and extra privacy.
Pay attention to colors (of both the rustic windows and the flowers). Make sure they match well with the outer décor, especially the wall color of your home.
Flower Centerpiece On Your Dining Table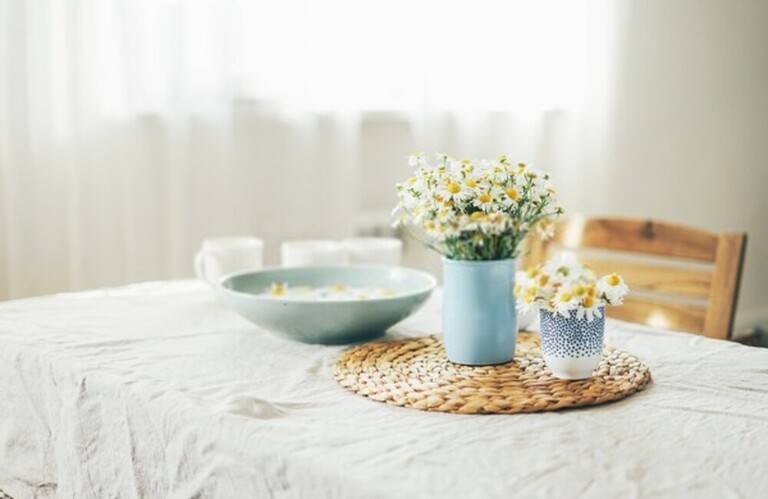 Most countryside houses have flower centerpieces on their dining table, and the most common choices are wildflowers or those with small, cute bulbs. For example:
Sea lavender
Agrimony
Knapweed
Burnet saxifrage
Bladder campion
Bird's foot trefoil
Betony
Autumn hawkbit
Chamomile
Daisy
Or, replacing flowers with wild fruits, such as rose hips isn't a bad idea.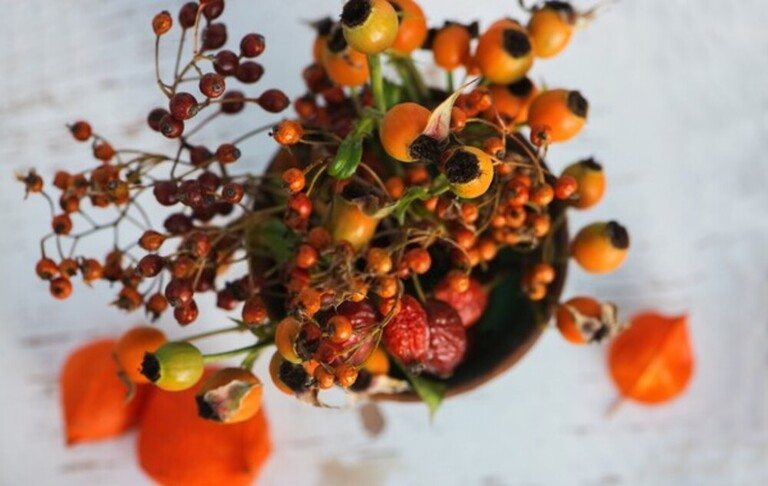 For the perfect rustic countryside effects, choose a vintage flower vase that is easily found in any vintage home décor shop.
Consider the overall décor style of your dining room to pick appropriate colors of flower vases. A hint is that rustic colors are natural and deep, commonly falling to rich earthy and neutral tones, such as grays, browns, and greens.
If you have some old rustic mugs or watering can, recycle them.
For extra rustic looking, combined with a white or beige linen tablecloth and jute woven coasters.
Wall Shelves
At one or two wall shelves along the entryway or in the living room is a fantastic way to add some rustic countryside feel to your house.
Wood shelves or white-coated ones are the two most popular options.
You don't have to add too many items on there, but just a few vintage ornaments, such as a sweet home wood sign, a vintage candle holder, and a vase filled with dried lavenders like this: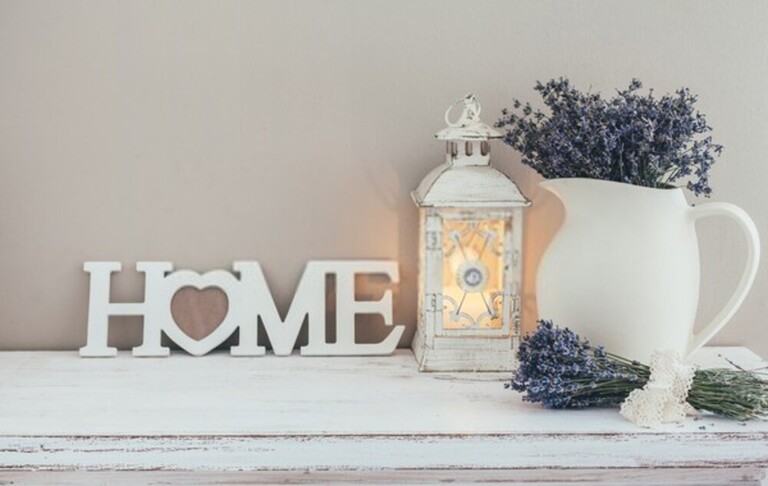 Add a few of your favorite books, picture frames, or any items as long as they're in vintage style: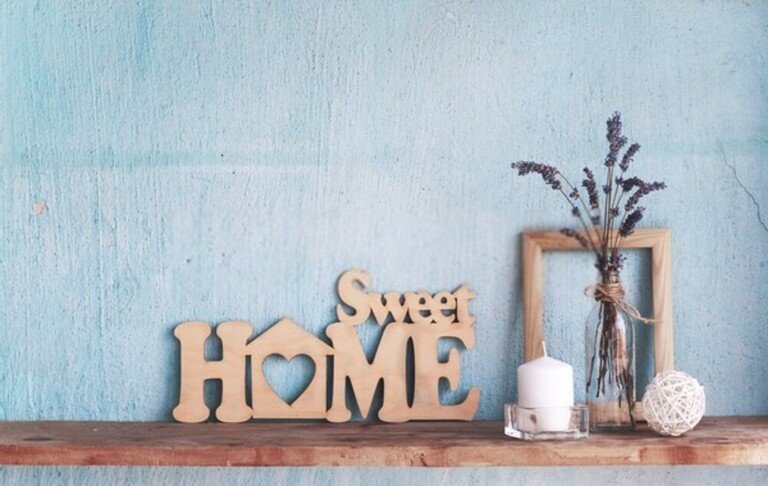 Create A Cozy Reading Nook
You can create one in your living room or in the bedroom, depending on your preference.
The main highlights of a rustic reading nook are a vintage single sofa chair and brown wood bookshelves. Or, recycle an old step ladder into a rustic bookshelf: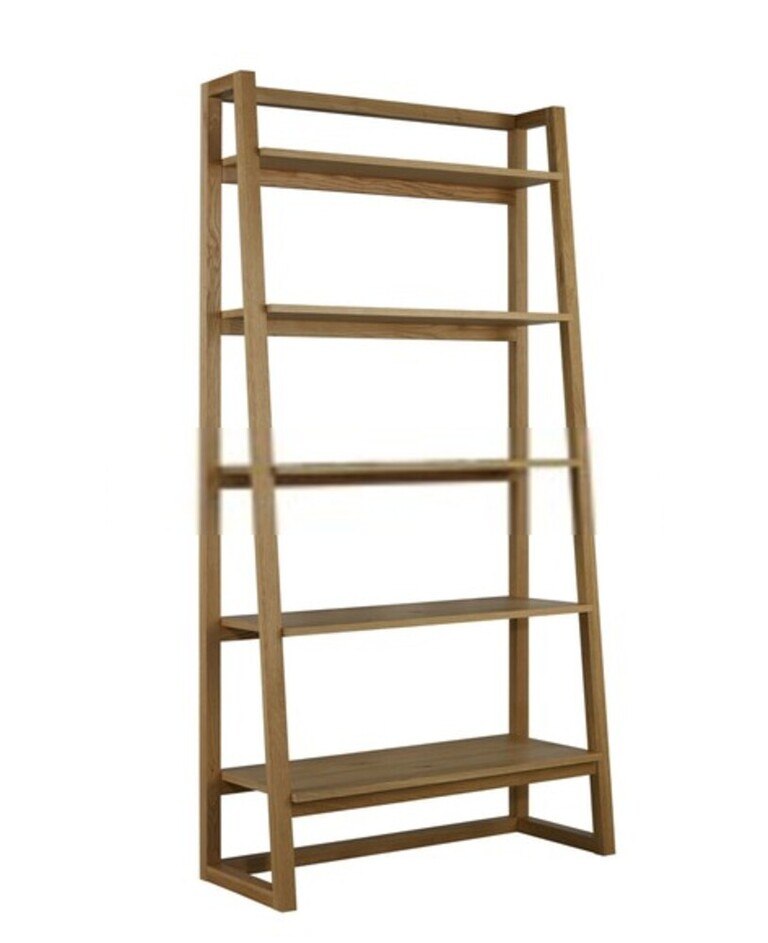 Add some dried flower wreaths for an extra countryside feeling, if you like. Normally, these wreaths last up to 2 years and are easy to maintain.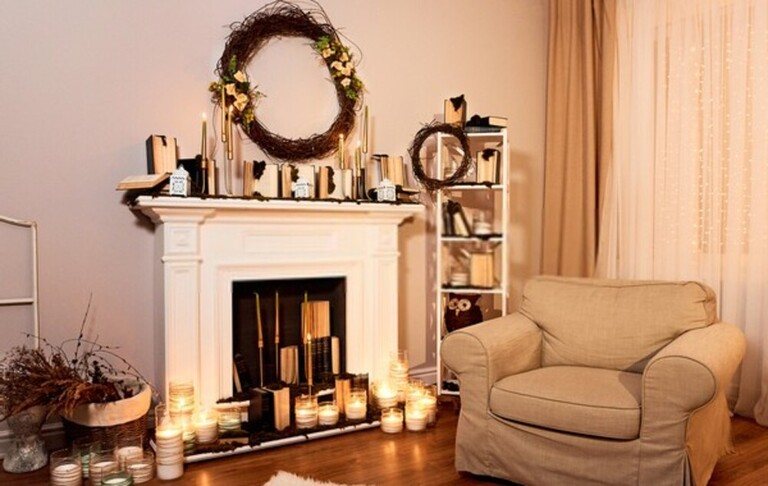 Some candles are a great addition for a sense of coziness. Using scented candles made of 100% natural ingredients will help you relax more while reading.
Add Wall Art
We find that most countryside houses love hanging wall art relating to fruits, vegetables, and animals. For example:
The background colors are mainly blue, earthy green, and brown.
Depending on the wall color and other furniture, choose wall art with appropriate color scheme and details.
Edison Style Chandelier
Lighting plays a huge role in bringing a countryside feel to one's house. While warm, yellow lighting tones are highly recommended, you should pay attention to their outlook, and Edison-style chandeliers are a shining candidate.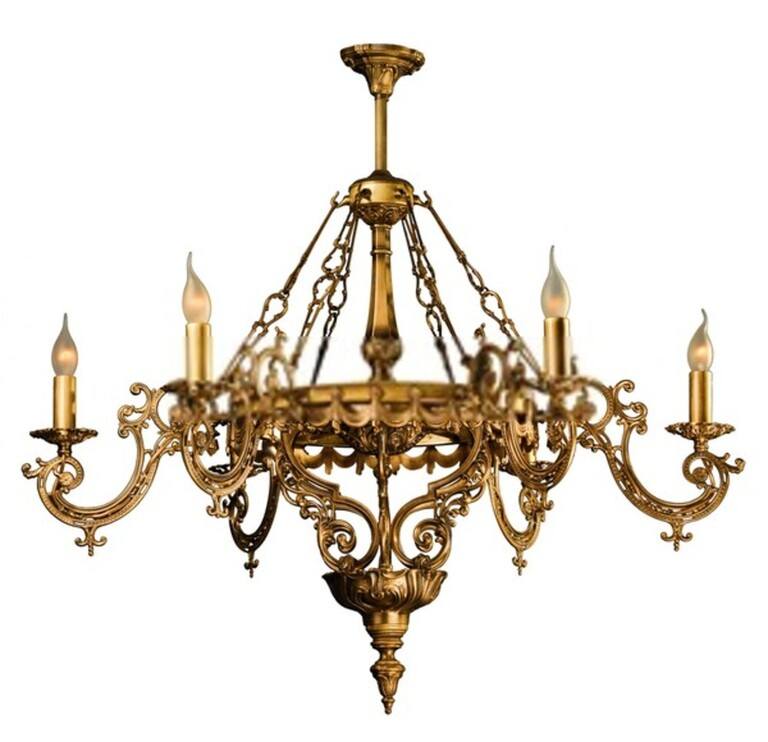 They might be a bit costly but you won't be more satisfied after they're already installed.
Some homeowners choose to hang a row of Edison-style bulbs instead of a chandelier, for example: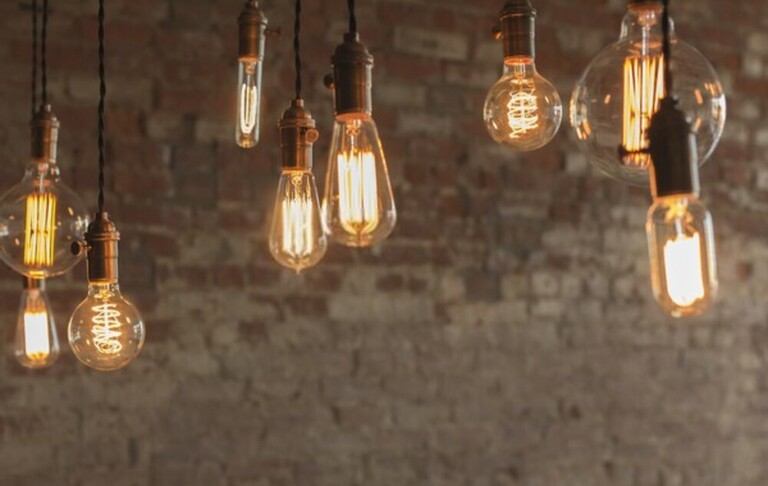 Or: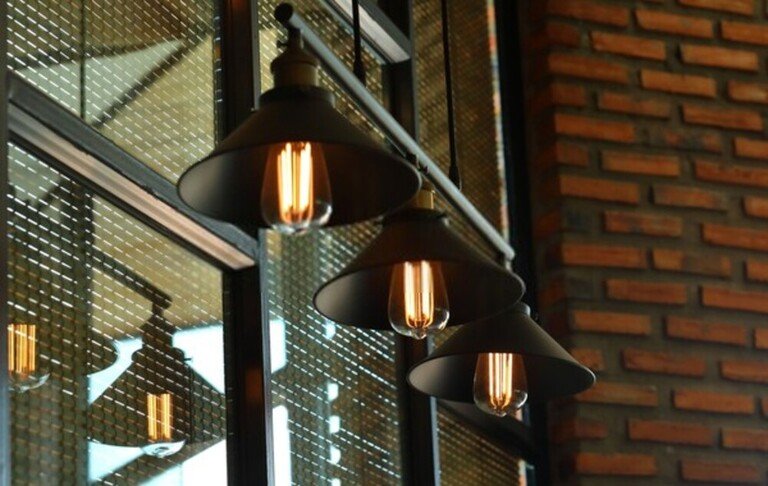 Rope Wrapped Lamps
A simple yet effective way to transform your modern bedroom into a rustic countryside look is by wrapping ropes around the side table lamps.
Ropes and glue are two main things you will need for this transformation.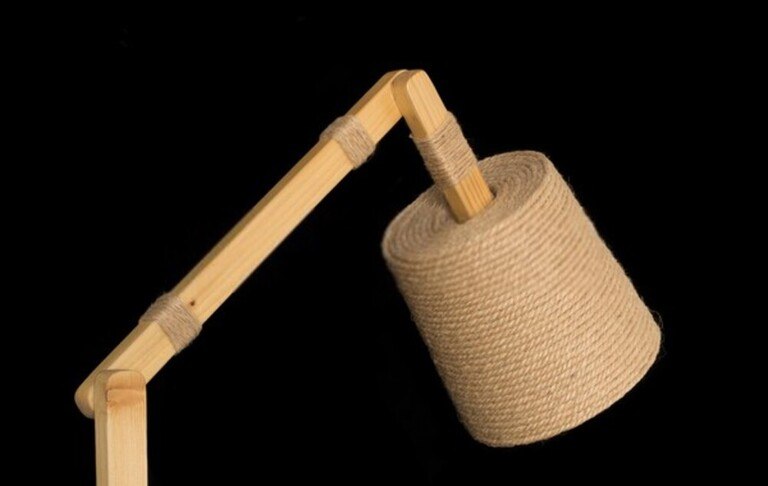 It'd be better to use one rope for your lamps rather than several pieces for seamless looking. You can wrap around the lamp cover or feet depending on their design and your preference. Make sure they're glued thoroughly to stay in place.
DIY A Coffee Table
There are many creative ideas for DIY a rustic coffee table, starting from the most minimalist designs, like this: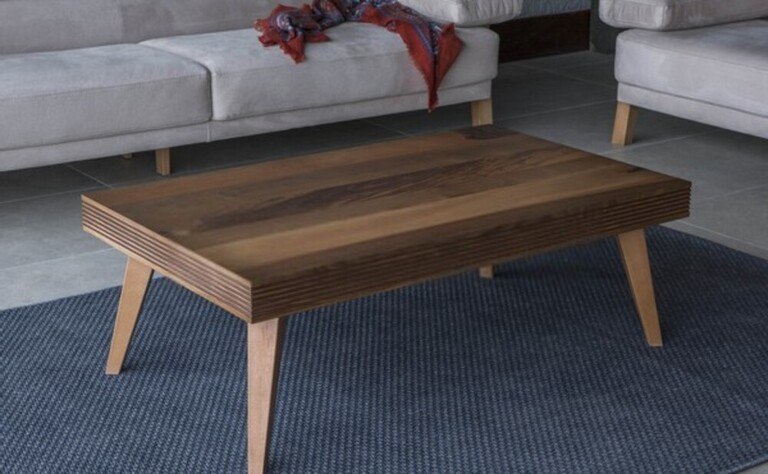 Some people recycle their old 2-tier caster wheel rack shelf.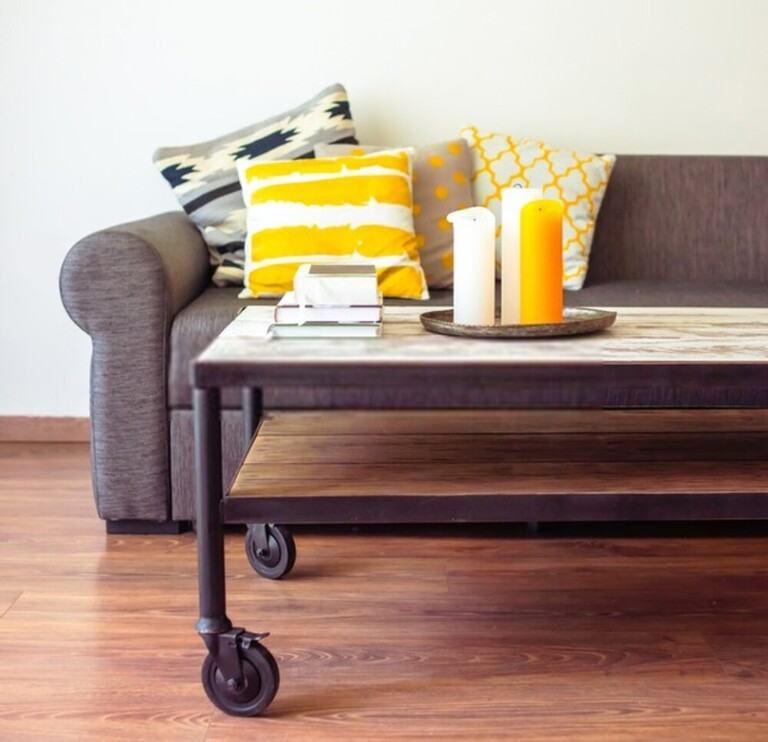 All of them share one thing in common – they're mainly made of wood pieces. Give them a protective coating before use or re-paint them to match the overall décor style of your room.
Conclusion
Before trying out any home décor idea, make sure to consider your budget. If you're on a tight budget, carrying out some small DIY projects will help you save more while adding a fun weekend activity to enjoy by yourself or with other family members.
Always pay attention to the overall décor of your house and what you have at hands to choose the right project.
That's all for our guide. Hope that these rustic home décor ideas for giving you the countryside feel are helpful. Thanks for reading!