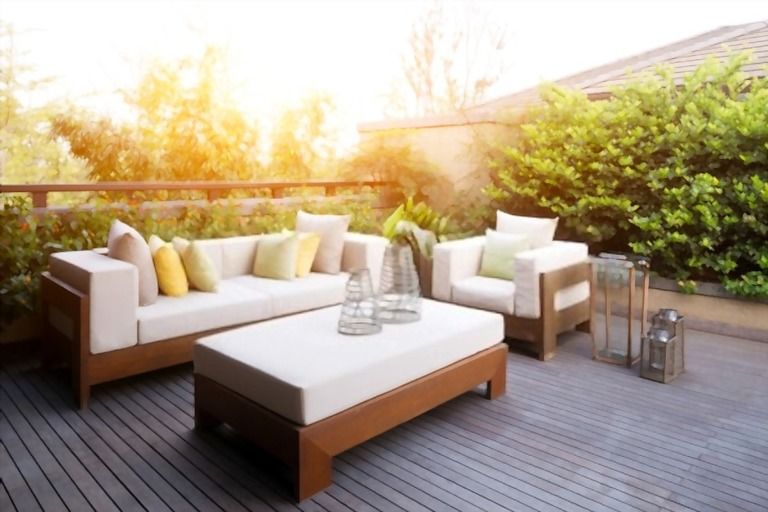 Whether you want to create a cozy, bright outdoor place to chill and to invite friends for dinner or increase your house resale value, you've landed in the right place.
In this post, I am going to share 5 patio decorating ideas on a budget that are suggested by lots of designers, gardeners, and home experts. They're partly based on my experience as well.
With no further ado, let's get into it!
Build A Firepit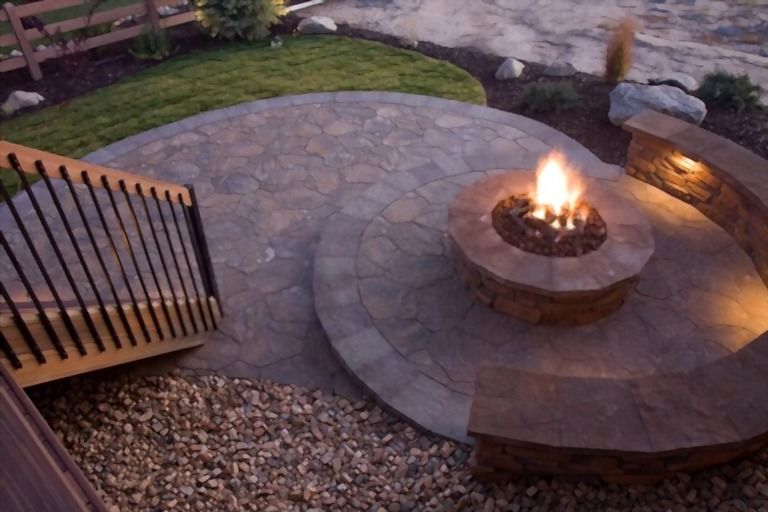 A firepit makes for a wonderful gathering place.
There are many good reasons why I highly recommend building a fire pit in your patio rather than a campfire. The first is the seating options.
Generally, on a fireplace, you can only sit on one side but a firepit gives you multiple seating around it, which allows for more entertaining space.
Secondly, it is the user location. An outdoor fireplace typically is the focal point of an outdoor living room. As you can see, an outdoor firepit is generally 12-16-inch-high that doesn't block views and allows for other views to take into consideration.
The last reason is cost.
While a firepit just costs you around $2000 to install, you'll have to spend 5 times more than that amount of money for a campfire.
Not to say that installing a fire pit is an easy afternoon project.
Outdoor Kitchen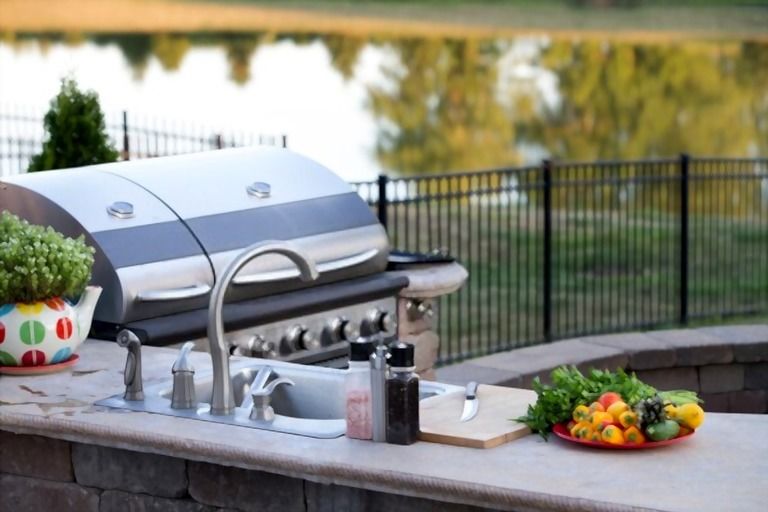 Another great idea to decorate your patio is to build an outdoor kitchen.
This will be a wonderful area for your entire family to be part of the meal-making process. While dad is grilling food, mom and the kids are preparing the side dishes and salad. It creates more weekend memories between members.
More significantly, it is more convenient to host an outdoor BBQ party.
You don't have to run in and out of your house to find something or interrupt your conversations while feeding your guests at all.
Having an outdoor kitchen helps you get through a kitchen remodel, power outages, and a plumbing emergency more easily.
The biggest plus is this increases your house resale value.
If you're planning to DIY an outdoor kitchen to save more money, consult this tutorial video:
Outdoor Furniture Set
To turn your patio into a dream place to relax, adding a reasonable outdoor furniture set is essential.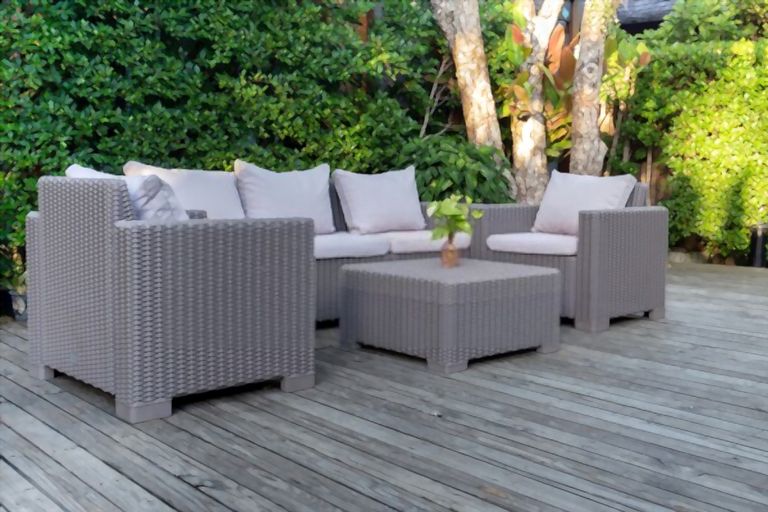 You need to get some thought about the setting in which you'll live. Obviously, the size of your patio is important but also considers the orientation, any view you might have from it, and sun exposure.
Think about how often you will use your patio deck and for what purpose: Are you just reading or relaxing? Or, dining or entertaining?
If you often invite friends and family for dinner, you'll need a substantial dining table set. But if you see your patio deck as more a quiet re-treat, deep seating set and ornaments or just an adjustable chair and a table might be a better choice.
You can choose really comfortable higher-quality seating for your everyday personal use, and get less expensive chairs in matching colors and styles to be easily stored for occasional use.
Lights
If you intend to use your patio deck at night for chilling, reading, or nigh BBQ parties, add it with some lights. Below are some common types of outdoor landscape lighting:
String Lights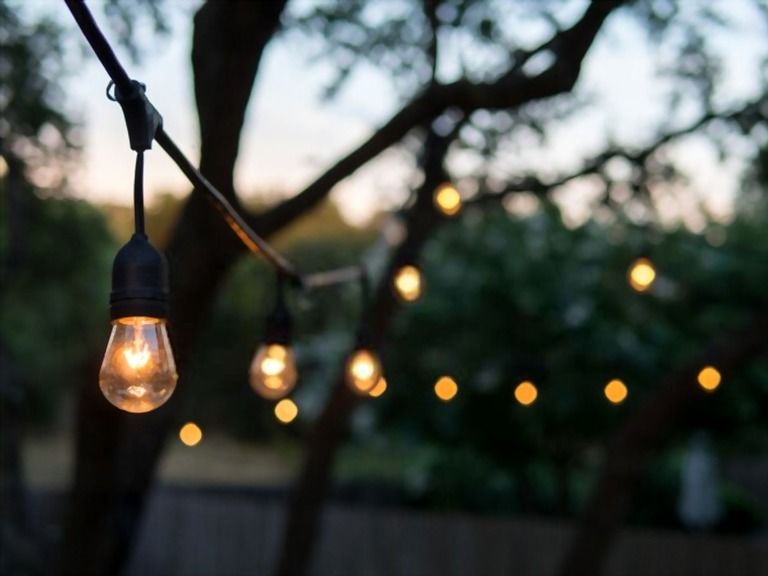 One of the cheapest and easiest ways to light up a patio deck is hanging string lights.
While providing a subtler light for a picturesque scene, they are ideal for stringing over hardscapes or trees, creating a wonderful place to relax.
If you wonder how to string these lights, consult this:
Bollard Lights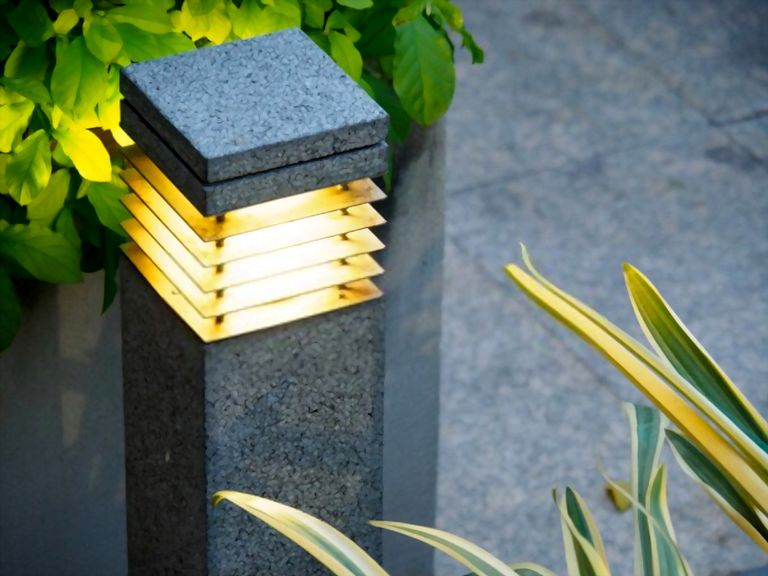 You'll need something to brighten up the pathway to your patio at night, and bollard lights are a great choice.
They're one of the rare types of outdoor landscape lighting that can shine in all directions because of no cover or shield. In fact, bollard lights are metal posts with lights on the top.
Step Lights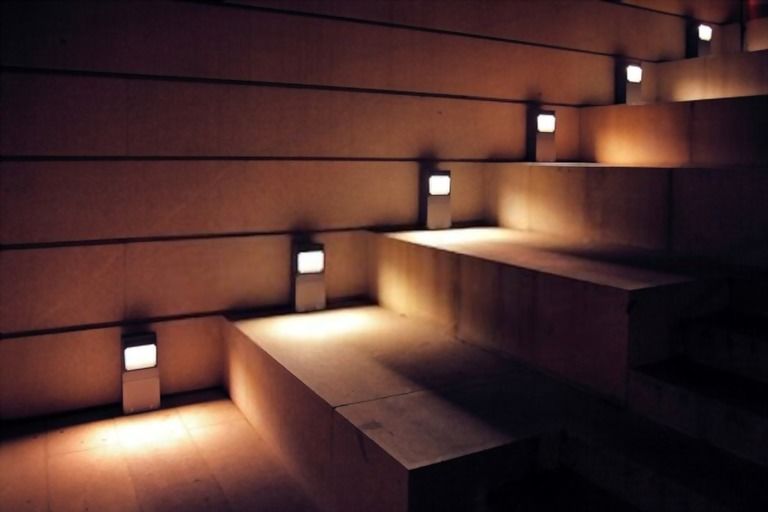 Similar to bollard lights, this is used for brightening up the footsteps leading to your patio or different zones in there.
While added for decoration, these lights ensure your safety when walking at night. They save you from slipping, tripping, or falling in the dark.
Up/Downlights
Whether being used for highlighting a structure or for safety, up/downlights are always a go-to choice for many homeowners.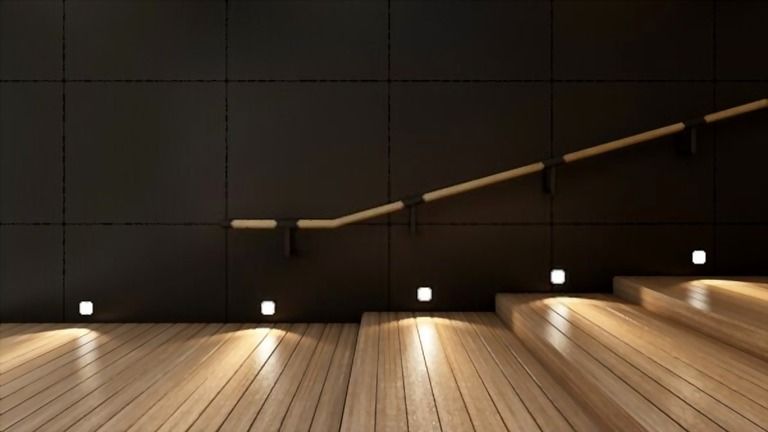 They beautify your patio, create patterns on walls, and bring statues to life. They will also work best between the house walls and the hedges or on a tree.
Bring In Greenery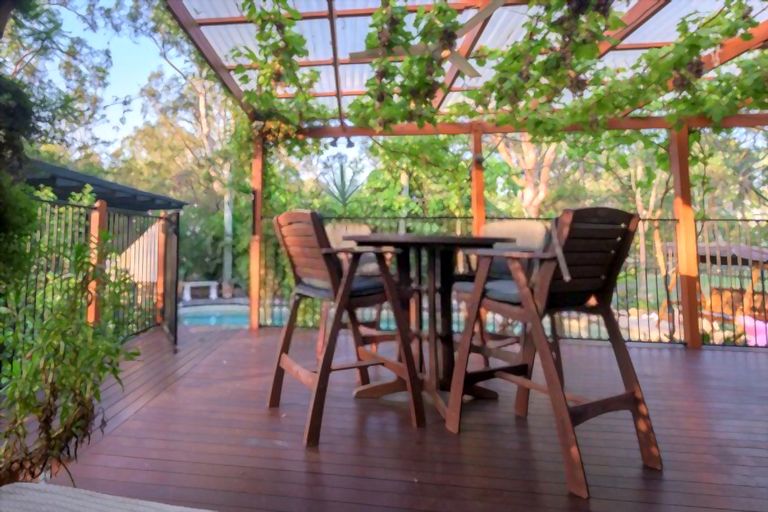 Making your patio a welcome space by adding a wide range of well-chosen plants. Ask yourself:
Do you prefer low-maintenance plants or growing edible crops?
What is the most important for you: foliage, flower, or both?
What types of plants do you want to grow?
If your patio receives partial sunlight during the day, the need for adding foliage to this area is not high.
Instead, you'll want something beautiful like potted flowers, such as pelargonium, hibiscus, begonia, or million bells.
For people who need something more practical, I highly suggest growing ornamental peppers or mosquito repelling plants, like allium, sage, floss flower, mint, and bee balm. If you prefer green background, try coleus, foxtail fern, and creeping jenny.
Conclusion
I hope with these patio decorating ideas on a budget, your plan to remodel this potential outdoor space will be more interesting with the least expense. Take your home from a squatting shape in the dark and transform it into a more welcoming, cozy place to entertain.
Thanks for reading!