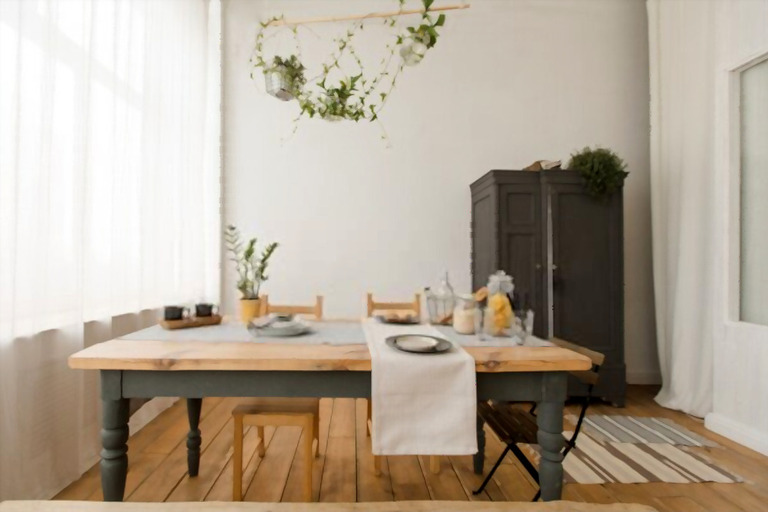 If a cozy dining room is what you always love and look forward to when having a meal, high five!
Finding ways to make a home more inviting is my favorite hobby! And, if you're just moved into a new house or want to refresh the look of your dining room, I'm sure here to give you some easy hacks to make it really cozy at the least expenses.
Warm Tones
As always, to make any space cozier, you need to add to it some warm tones.
This kind of comes to a more color palette wise when you decorating or designing or redoing your dining room. These can be things that are in colors, in textures, and in natural elements like in woods or things that just add a nice warmth to this space.
My suggestion is painting the walls white if yours are currently not because it's pretty neutral and easier to try different options of cozy layouts on it.
Yellow, orange, and red are the three main colors in warm tones and you can try different shades of them when choosing the furniture to add to this space.
In terms of texture or natural materials, use furniture that's composed of wood, like a wicker basket, rattan, can weaving, leather, and wool.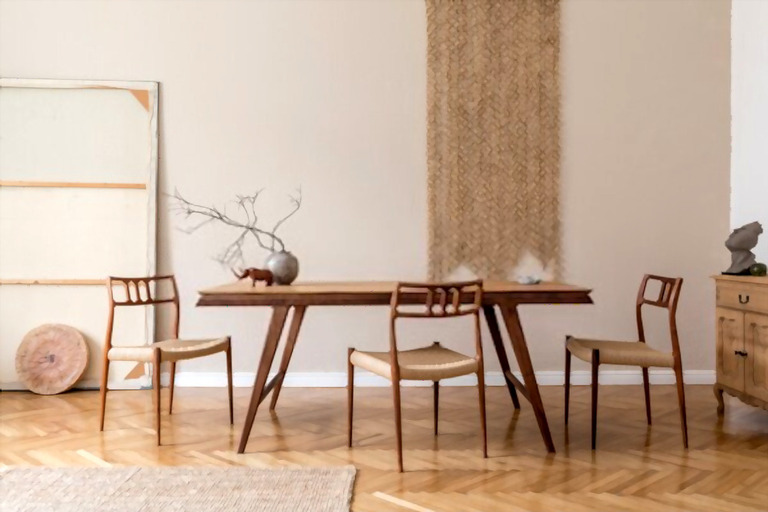 Things like those materials give a sense of outdoors more on the inside which is a very warm space.
Cushions
Regardless of the material of your dining chairs, add some appropriate cushions or padding to them is a cheap yet effective way to make it cozier and inviting.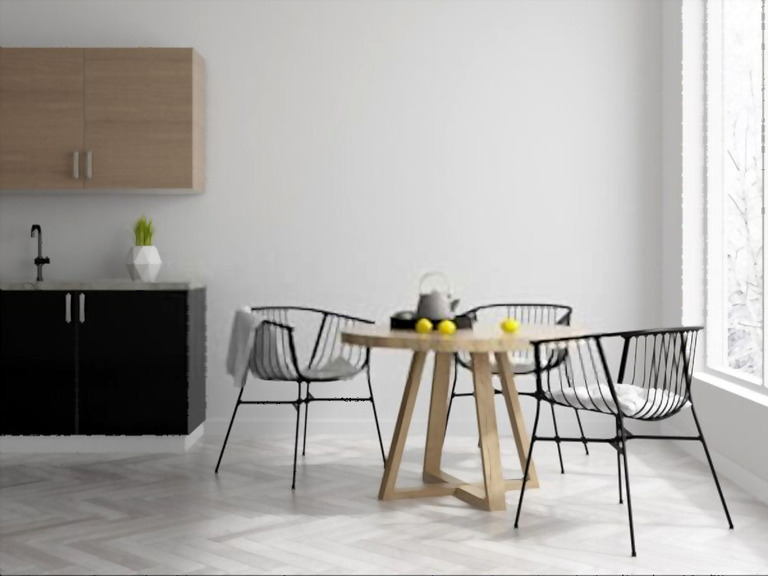 The most important thing when choosing cushions for dining seats is the softness.
The thickness is a personal preference issue but make sure it's at least 50mm thick for adequate comfort and soft feeling. In terms of the foam materials, I suggest going for a medium-soft foam, about 2.8 ratings, or higher. Polyurethane is a good try.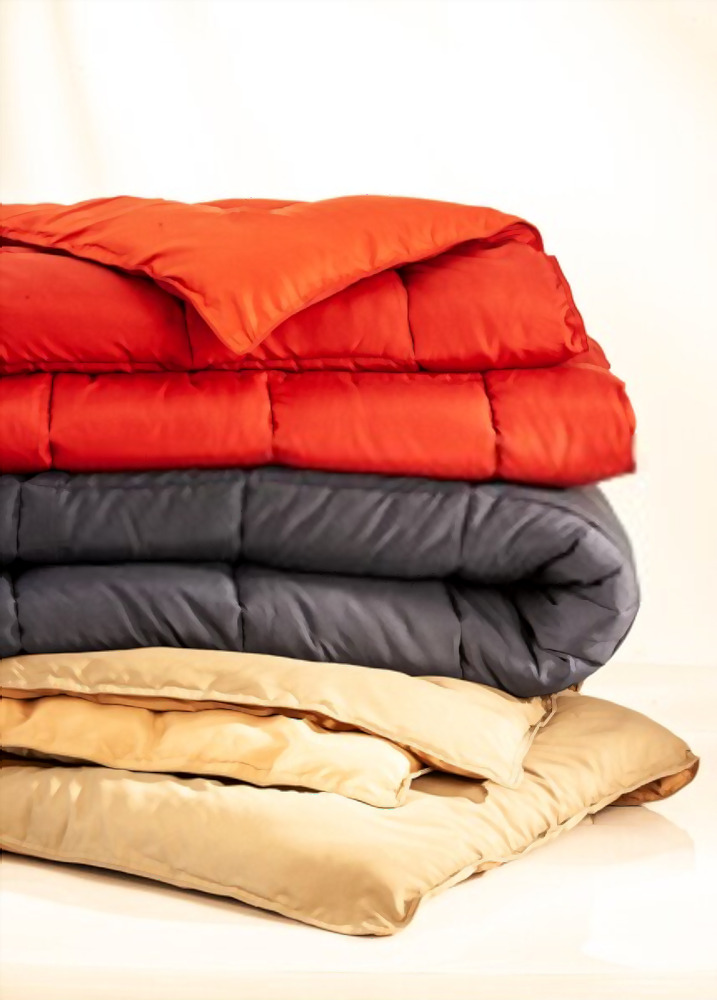 On the other hand, pay attention to its measurement as well. Keep the dimensions of the seat cushion are within one to two inches of the seat size.
The final thing to keep in mind is the cushions' color.
While it'd be better to go for warm tones, make sure the consistency in colors of these cushions.
Placemats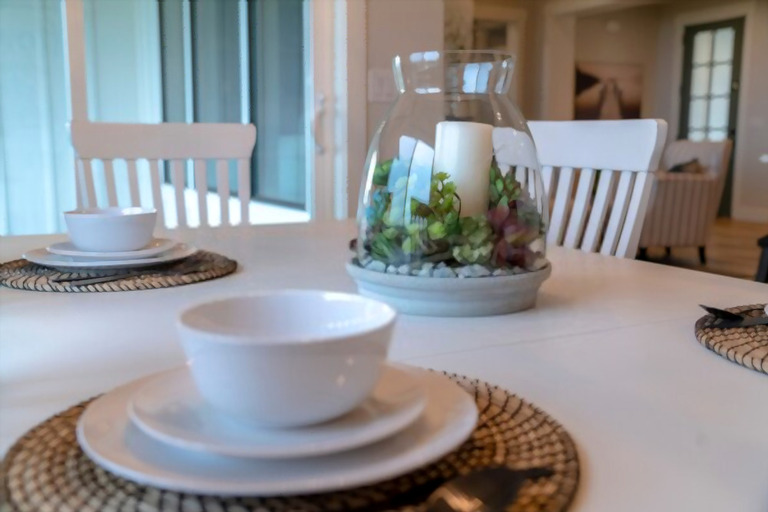 Along with chair cushions, adding some placemats on your dining table is the best combo for a luxury, cozy space.
This addition is even effective to work on a plain table with no cover on it.
Choose the colors that are contrasting to the table's and the same as the cushions'. You can mix different shades of color for your cushions and placemats to make the overall looking more aesthetic and not boring.
The size of placemats is a worth-considering feature. It depends on your table's size. Ideally, they should be wide and broad enough to hold one person's table belongings.
About the materials, I suggest going for linen or cotton because they're easy to wash, good at heat resistance, and soft in texture.
Lighting
This plays a huge role in creating a cozy feeling in your dining room.
Again, choose warm lights. While making sure it provides enough illumination to this space, they should be lower in color temperature, usually around 2700-3000K.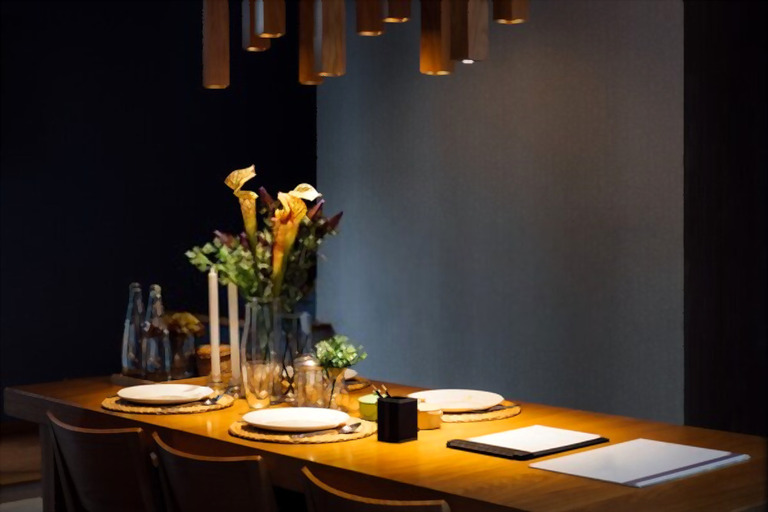 To add extra depth to your dining room, try combining different layers of lighting, such as warm lights and white lights (daylight) with the color temperature within 3000-4000K.
Aside from the lighting glow, pay attention to the bulb shapes and sizes as well.
This feature depends on the main interior décor style of your dining room. It could be modern, royal-like, rustic, or vintage. For example, the trending now in dining room lights for a modern décor is minimal or matte finish designs.
Meanwhile, a classic chandelier provides luxury and loyal-like looking to space.
Bonus:
A secret weapon for those special nights like a romantic date at home for couples, husband and wife, or a single person to chill his/her own night, add some candles.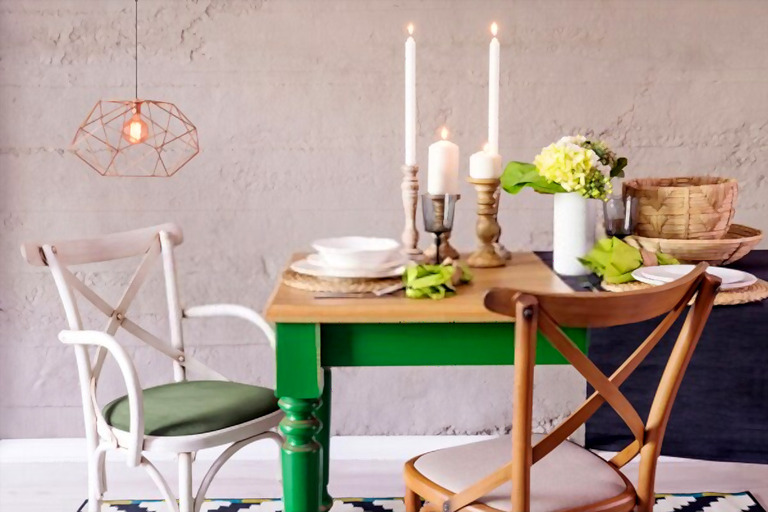 It'd be better to choose scented candles or aroma candles with a slight, soothing fragrance. I assure you just a few additions on your countertop or dining table will create a huge difference.
Flowers Or Plants
Adding nature to space has always been one of the most affordable and effective ways to make it cozier.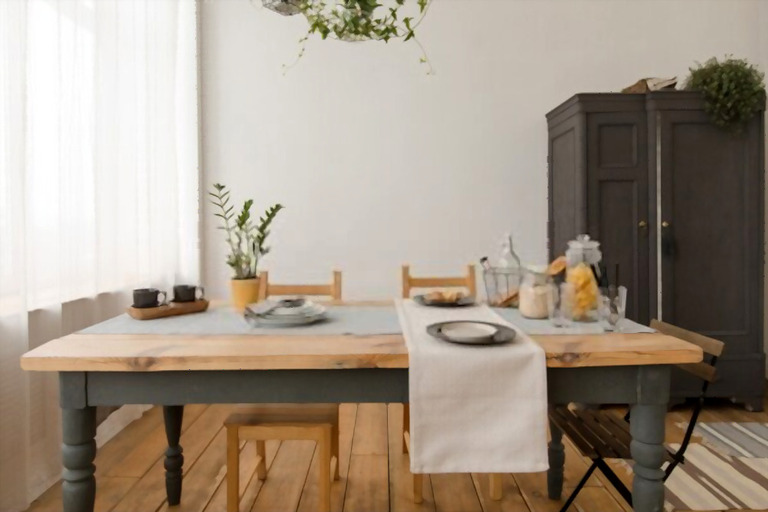 While they add a nice focal point on your dining table, the scent of flowers is natural aromatherapy to your mind while enjoying your meal.
When it comes to choosing flowers or plants for the dining room, pay attention to the easy-to-grow options, especially if you're a beginner or too busy taking care of them. It could be a flower vase, some simple plant pots, or centerpieces.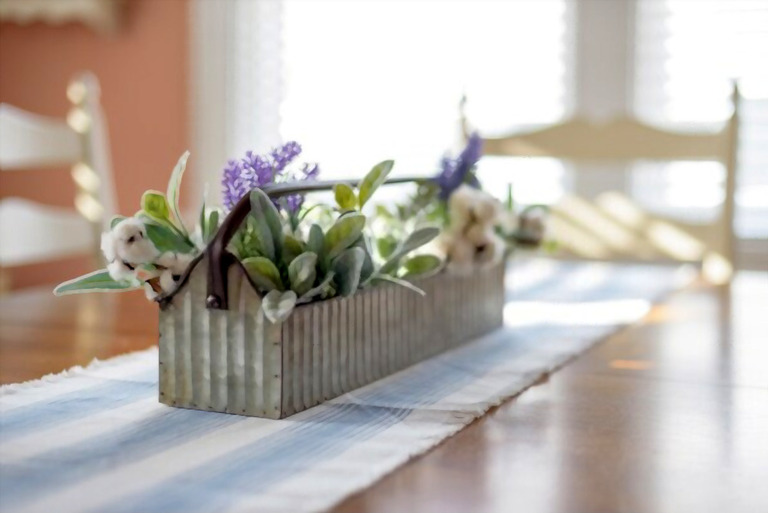 The centerpiece option might cost more than others but it is an excellent choice to change a room to be more luxurious. Besides, it lasts very long.
Conclusion
See? These five tips are all easy, quick, and budget-friendly to most homeowners. With some simple additions, they will immediately transform an ordinary-looking dining room into more cozy, even luxury.
That's all for this article. Keep following my blog to learn more tips about decorating homes or improving a specific living space. Thanks for reading!