Looking for some creative ways to refresh your home interior décor or make your new house more like a home?
Well, the good news is you don't have to pay a fortune all the time to dress it up. Below are the most popular home décor items suggested by lots of home designers, house decorating experts, and DIY enthusiasts.
1. Lanterns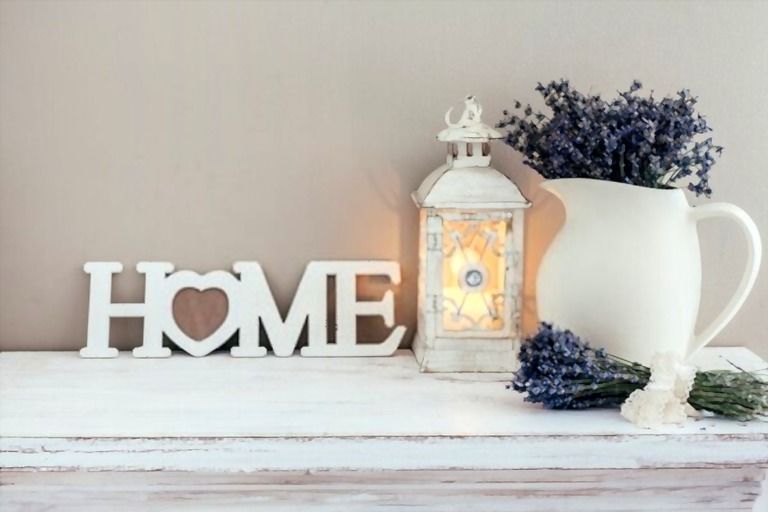 Simple yet elegant, lanterns are one of the most versatile home accessories that can be used both indoors and outdoors.
While lightening up space, it conveys a rustic note to create an inviting space whenever casting its light.
On the market, lanterns come in a wide range of sizes, styles, and shapes to choose from. There are numerous ways to décor a house with lanterns depending on the homeowner's taste preferences and characteristics.
This home décor item is also easy to find anywhere, both offline and online.
Price range: $5 to $30.
2. Throw Pillows
Despite a modest part of the entire design process, can't deny that decorating with thrown pillows is the best way to transform a house into a home.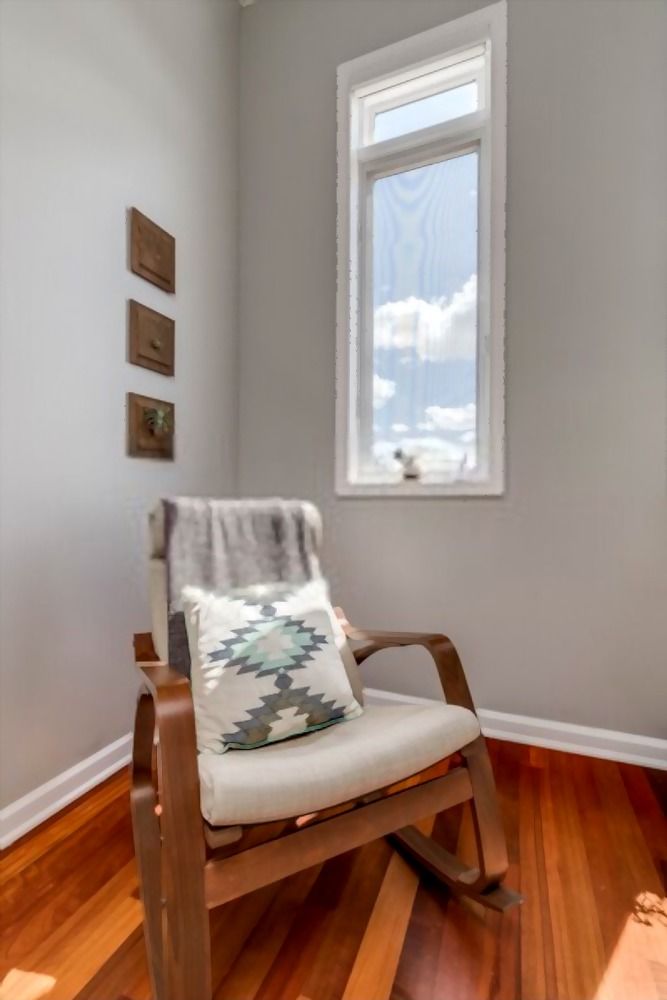 And like lanterns, this is a versatile décor item that can be placed anywhere around the house, such as bedrooms, hallway benches, window seats, living room sofas, and more. No matter of the designs, patterns, and materials chosen, they all bring out the subtle design features of the room.
Aside from decorating your home, thrown pillows help to keep the alignment of your spine and reduce biomechanical stresses caused by pressure.
In other words, it delivers comfort and support to your body while lounging or sitting to hence results in many health benefits.
Price range: $10 - $30
3. Mirrors
Mirrors are a necessity for most of us in daily life.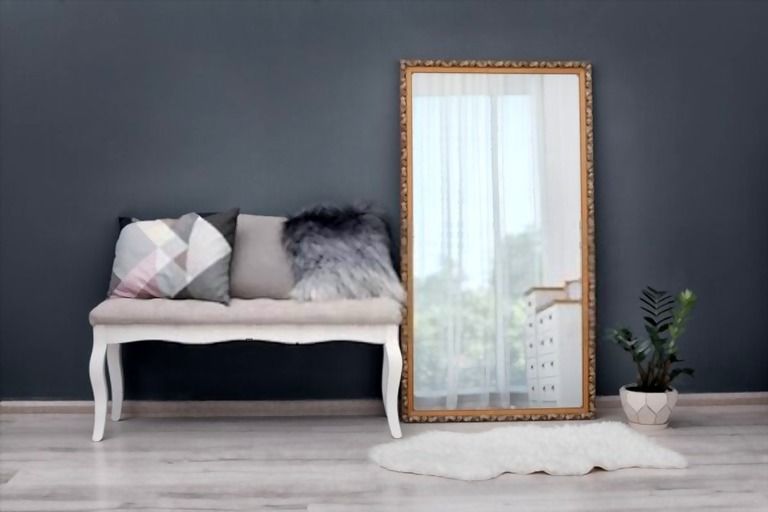 But don't you know that they're also a wonderful home décor item? By paying extra attention to the shape and frame, you'll have some unique mirrors to improve and beautify your home.
Here are the most typical benefits of mirrors in home decorating:
Hide imperfections, such as an undesirable patch of spackle or holes on the walls
Deliver extra security
In feng shui, mirrors represent water – equivalent to good energy to space
Increase the brightness of a room due to its reflection
Help space look roomier, more beautiful and pleasant
Make a nice focal poin
Price range: $10 - $300
4. Mason Jars
Mason jars are widely known for their great storage ability due to their watertight and airtight properties.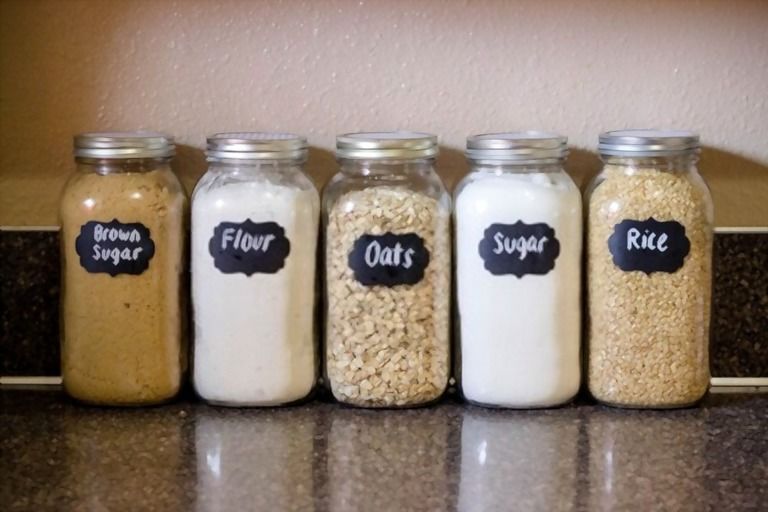 But in Washington, people also take advantage of their retro design for decorating.
Their iconic looking with transparency glass body is key to show the interesting content. You can add colorful serving pieces into them or beautiful candies and place these jars in your kitchen countertops, racks, or shelves.
Two other big bonuses of using this item for decorating are 1) they're inexpensive and 2) the material is eco-friendly.
Price range: $10-$30/unit
5. Trays
Not many people know that a serving tray can give us many more benefits than those basic chores like transporting cookware back and forth the kitchen or serving foods and drinks.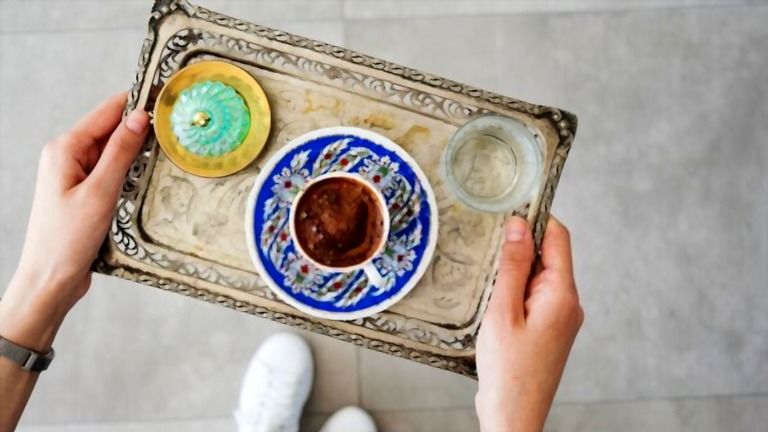 Here, it can be a home décor item as well.
The way it looks depends hugely on your creativity and aesthetics tastes.
For example, you can try using it to place a candle, small stacks of books or a lovely bouquet on top of a coffee table. It will look significantly more appealing.
There is a wide range of serving trays in different designs, shapes, materials, and sizes to choose from. Or, you can buy a classic tray and decorate it on your own.
Price range: $5-$35
6. Wall Art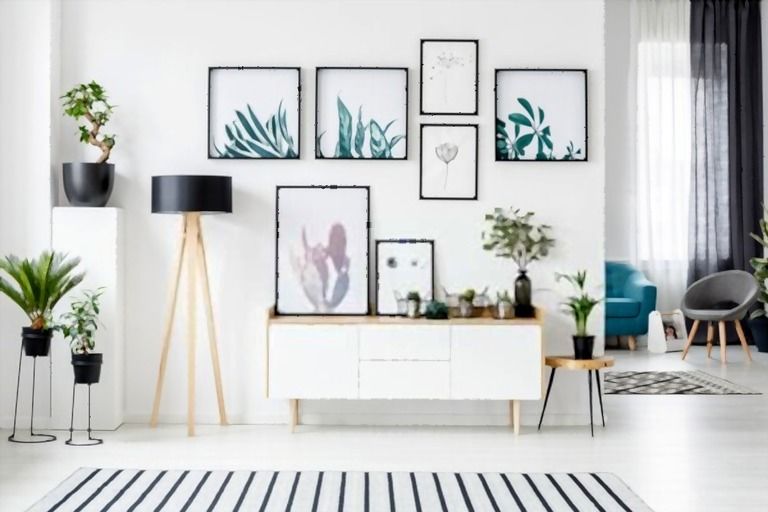 Up to 91% of Americans love art and they adore hanging them around the house to add accents, focal points, as well as a way to express their characteristics.
Before choosing any wall art, pay attention to your main interior décor, the frame of wall art, and its style to ensure each piece will match perfectly to your home. Try hanging your favorite inspiring/motiving sayings in the entryway or your pictures framed in different dimensions and finishes.
The best thing is wall arts can be used for years with little maintenance.
Besides, there're plenty of options in the market with varied styles, even personalized wall arts to consider.
Price range: $15-$100
7. Bins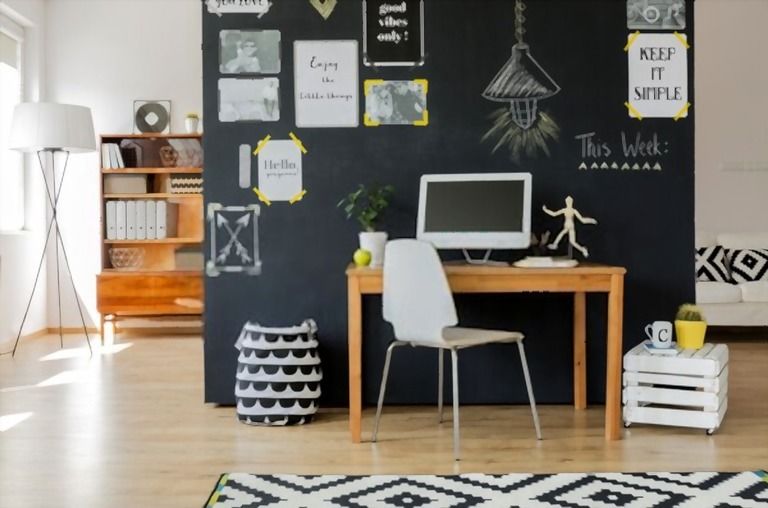 Recycle bins make clutter around your house disappear or your clothes stay neatly in the closet. Everybody knows that! But if paying extra attention to their appearance or decorating it by yourself then you'll have some interesting décor items to improve your home interior décor.
You can try different patterns, colors, and materials to custom the style for a specific room.
Price range: $15-$100
8. Custom Window Treatments
While Americans spend averagely $5000 for window replacement, giving it custom treatments helps you save tons of money while adding to the beauty of your home interior.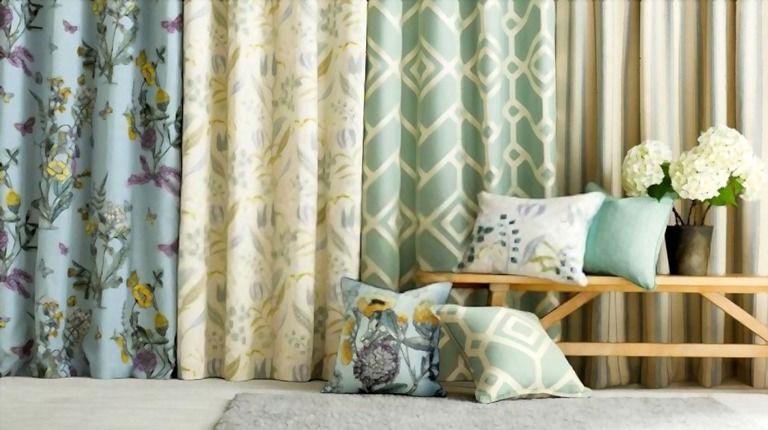 Besides, shades, curtains, and blinds help reserve your privacy, avoid UV rays and sunlight affect your furniture, and increase heating energy efficiency. Getting custom window treatments allows you to choose your own colors, patterns, materials as well as adding your favorite details.
Or, if you're in a tight budget, buying pre-made window treatments is not a bad idea.
You can easily find many options online or Homedepot.
Price range: $15-$50
9. Slipcover
Things can get out of hand if you have no time to take care of your home. For families with babies or pets, spills and hair are the two most common things that cause your house chores never to end.
That's when slipcovers come in handy.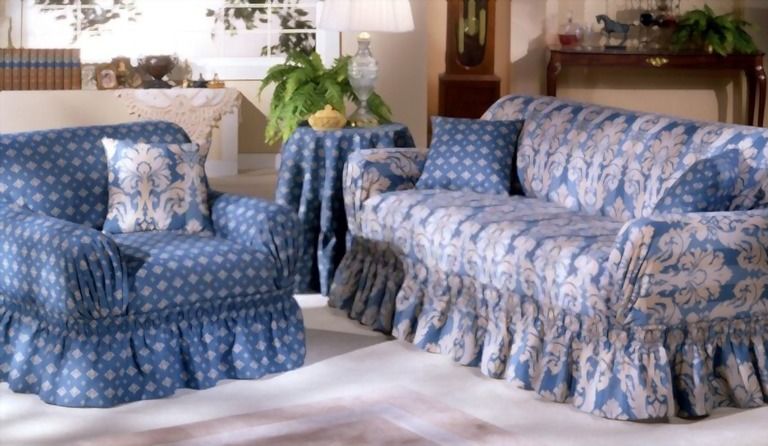 They're specifically designed to slide on/off your furniture, such as a couch, bench, sofa, table, and things like that so cleaning and using is like a breeze. Once they get dirty, just take out and throw in the wash.
Going beyond such basic functionalities, slipcovers are a nice décor item to your home.
It can coordinate your mismatch furniture and blend them smoothly together or the item itself is a wonderful way to change up the look of your home interior in seconds.
Price range: $30-$60
10. Rugs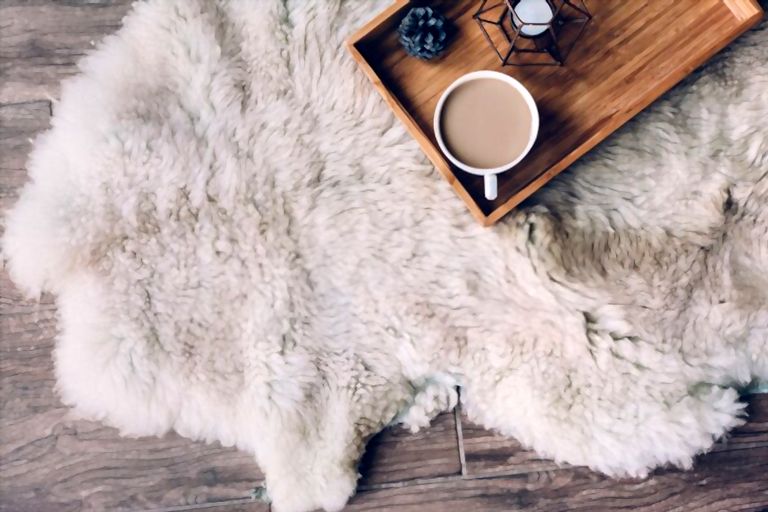 There are numerous benefits of adding an area rug into your room, such as:
Keep allergens out of the air, which is beneficial to people who are suffering allergies
In feng shui, area rugs help slow down the energy flowing around the house to reduce feelings of anxiety or excitability
Anchor the room furniture to create a cozy ambience
Add insulating value
Feel softer to the touch of your skin and comfier to stand on
Reduce the noise in your space
If you have tile, hardwood, laminate, or other hard surface floors, adding an appropriate area rug is highly recommended.
They're also a nice accent to your home décor and the styles are varied.
Price range: $20-$130
11. Wallpaper
Unlike paints, wallpapers can give a new theme and dimension to any space. You can beautify your home by turning your walls into a piece of art.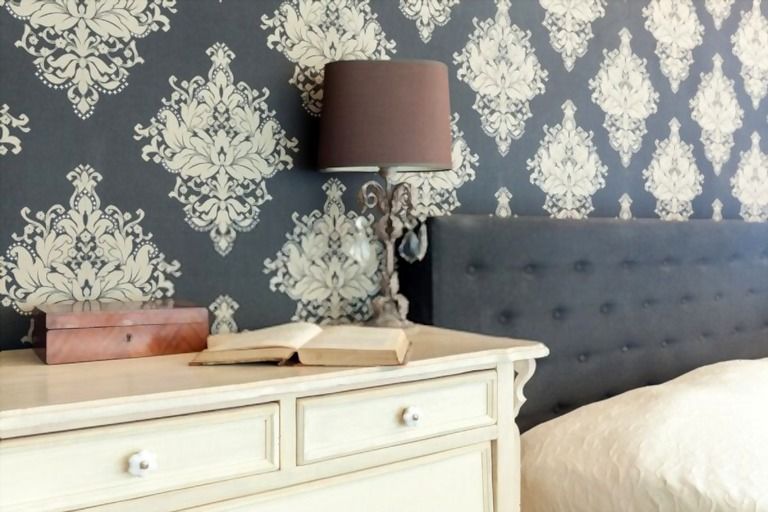 It's a great conversation starter for your next big-get-together.
Not to say that wallpapers are much quicker and more convenient in application. Not only do they require lesser time but also lesser manpower. You'll feel like you are in a completely new home without changing the furniture or upholstery.
With wallpapers, getting a new look for your home as simple as buying new clothes. All you have to do is choosing a design and paste it to your walls.
With modern technology, quality is no longer an issue. The fact that wallpapers last over 10 years – much durable than the paints.
Price range: $5-$35
12. Tapestry
It is fun and easy to decorate your bedroom/dorm room/studio apartment with the tapestry.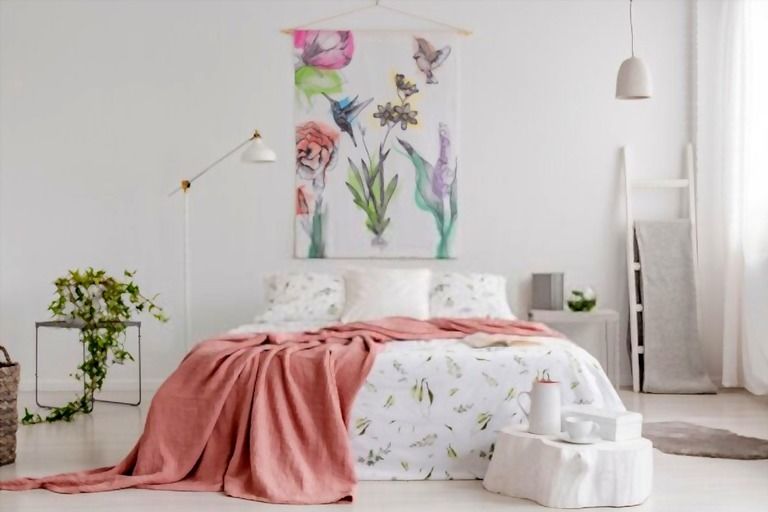 For those who don't know, the tapestry is a fabric decoration, woven traditionally by hands on a loom. It has a wide range of sizes and pattern options to choose from. The best thing about this boho-styled home décor item is it doesn't matter whether you're creative or not.
If you have been dreaming of a royal master bedroom but can't afford the price, the tapestry is a significantly more affordable alternative.
Aside from hanging to the walls, it can be used as a blanket, throw, bedspread, room divider, furniture cover, or you can make a nice fort. Some people also use it to decorate their behind couch, staircase, headboard, and other big blank areas for relaxing and cool ambience.
Price range: $10-$25
13. Baskets
Another popular boho-styled home décor item is baskets.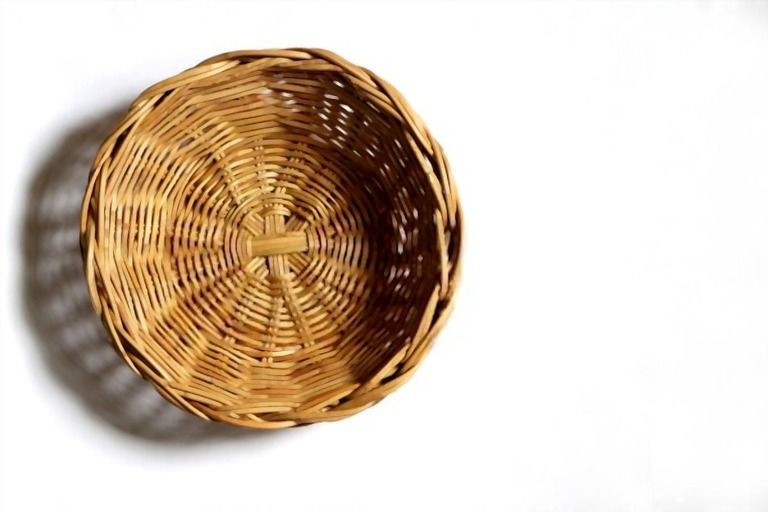 If you have a really large spot in the home but are not really into artwork or probably have enough artwork, baskets are a good way to fill a space that you're unsure what to put there. Like a tapestry, this is a super-affordable item and widely sold in the market that you can buy with ease.
You can find them in various shapes and sizes at thrift stores or online.
I advise you to go for different colors and depths if you intend to use all of them in one spot because the variations make it cooler and more interesting.
You also want to bear in mind what colors are going next to each other so it's nice to have some darker ones breaking up all of the lighter baskets. Make sure you put that one in between of other lighter ones.
Price range: $2-$20
14. Lighting Fixtures
Lighting can make a huge difference in a room's mood.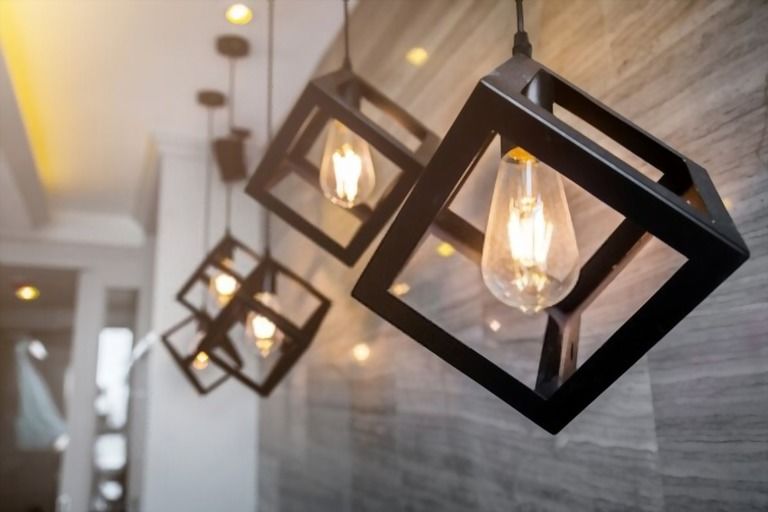 There are a few things to keep in mind depending on which room you're going to decorate. Here are some helpful hands on which style to go where:
Chandeliers + pendants make great statement in larger rooms. I love how the chandeliers dress up the dining room as they help anchor the table.
Sconces are small-space solutions in the dining room and bedroom. It frees up space in the nightstand and is easy to direct light to where you need it the most.
Table + floor lamps. Pay attention to the scale. Bigger-scaled models with a wide shade and tall base make them a nice shine to sit next to or behind a sofa.
Small, compact models provide warmth to a shelf or desk. To set a mood in the living room, you'll need a least 3 sources of ambiance light, especially in a rental apartment.
A mid-century overarching floor lamp is a nice alternative for overhead lighting. It cast a wide glow without requiring hardware to the ceiling
Price range: $15-$200
15. Plants
Add a few pots of plants to your room and you'll find a huge difference.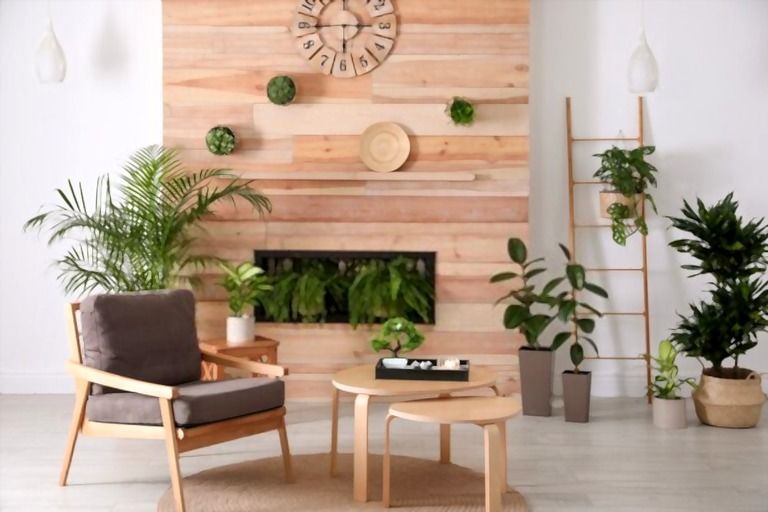 Plants – whether greenery or floral – will be a nice focal point to any living space as long as you choose the right pots that fit your room size, your budget, and sunlight requirement.
If it is a room with no natural light, don't quickly be disappointed because there are lots of indoor plants that need little to no light at all to survive. Or, you can try LED grow lights to mimic sunlight for them and rest the heart, the energy cost for that isn't noticeable.
For beginners, I highly recommend choosing plants that are easy to take care of, such as jade plants, lucky bamboo, cactus and succulents, English ivy, peace lily, and so on.
While most indoor plants can purify the air, some are more effective or have extra functionality, like limit the radiation from running computers and laptops, or soothe mind through fragrance.
Price range: $15-$50
16. Jewelry Boxes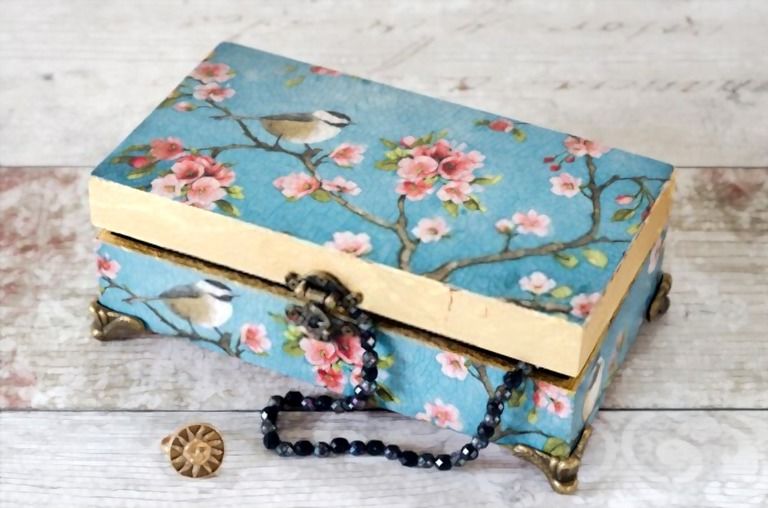 Adding a nice jewelry box to your makeup table is wonderful for both aesthetics and organizing.
They help to store your jewelry/makeup stuff/and other miscellaneous things in the right order for easy access while keeping your entire table less clutter.
Jewelry boxes come in various styles, sizes, materials, and designs so that you just need to pick one or two that fit your budget, room interior décor, and amount of your stuff that needs storing. Or, you can DIY one on your own to save more money while making your space more custom.
This tutorial video might be what you're after
Price range: $5-$90
17. Candles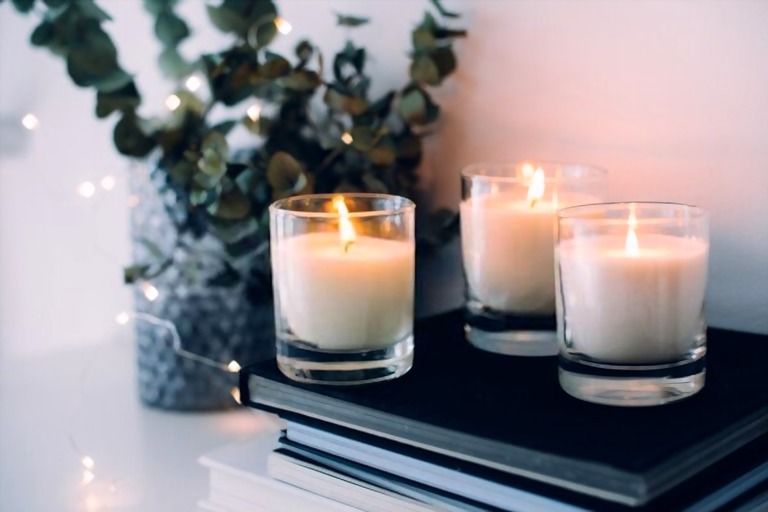 Not just being used as a source of illumination, candles are a nice home décor item nowadays. Burning candles give nice, warm glow to space as well as adding a serene ambiance and a mystic look.
Nothing is better than having some candles in a warm bath with wine and bubbles, a Netflix marathon, or a home-cooked meal.
By creating a more restful feeling, it helps you improve your mood and sleep better.
It also encourages you to increase focus and work more productively. For that reason, some home workers prefer to place some candles around their desks. It'd be better if you combine with some appropriate scent candles, like cinnamon, rosemary, orange, lemon, and mint.
Price range: $2-$40
18. Poufs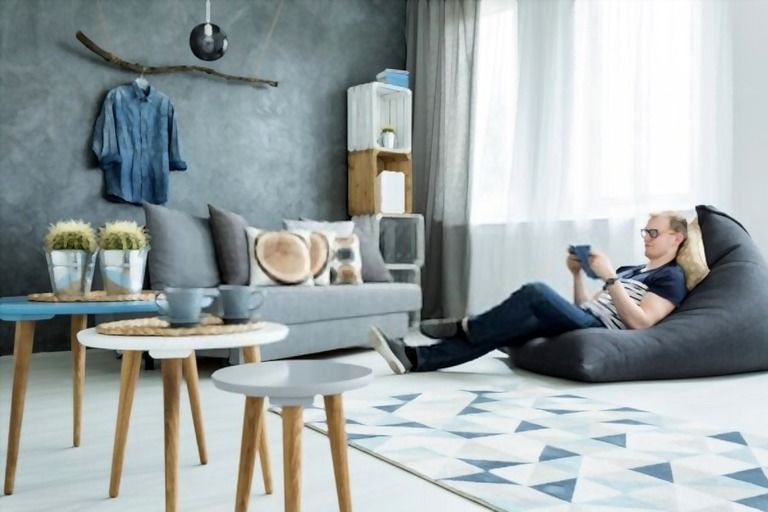 For house renters or students living in a dorm room, adding light furniture like poufs to your space is more reasonable than investing in an expensive sofa set.
As you'll live that room/house one day and pack light is much more convenient for moving.
There are many good reasons you should invest in at least one poufs for your space. The best of them is comfort. Besides, they're more beautiful than pulling out some unattractive folding metal seats.
They're highly maneuverable, easy to maintain, and you can refresh the décor of your room by simply replacing the covers, not the entire poufs like you would have to do with a sofa or metal chairs.
Poufs give you a variety of color and pattern options to surely fit your specific house décor. And they are suitable for most space, from bedrooms, living rooms, window seats, to playrooms.
Price range: $35-$80
19. Wall Shelves
Adding some new wall shelves to your home is the best way to take more advantage of the vertical space, add depth to your living space, and make it airier.
Group items together in a logical way to bring some order to your home, whether in the kitchen, working room, or playroom. But don't be afraid to mix things up and incorporate some design elements for appealing and contrasting display.
When it comes to wall shelves, pay attention to the color, pattern, and shape to ensure they complement your collectibles and room décor.
It is an ideal place where you can show parts of your personality by presenting the items that reflect your hobbies and interests in the center and front.
Price range: $15-$60
20. Floor Vases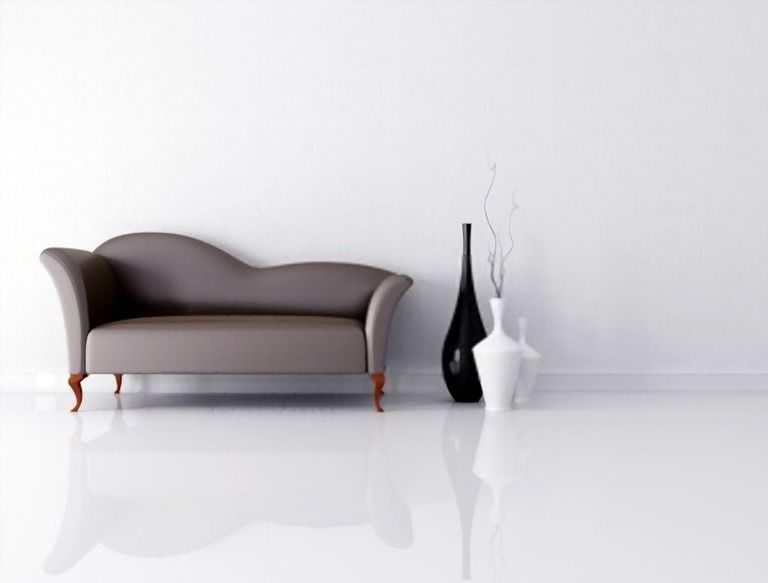 Adding a few floor vases is nice for people who own a large home but have no idea to decorate it. This is one of the most effective ways to fill empty spaces, especially corners, with aesthetics and vibes.
Some beautiful floor vases don't need flowers or plants in them because they themselves are a nice focal point. Or, for low maintenance, try adding dried flowers that complement the vase or hold sentimental value.
What you need to do is determining the main flow of your interior décor to choose the right vases.
In the market, there are various vases of different patterns, colors, and styles.
They generally offer unique grace, style, and elegance to your home. You can even use them to draw attention to other furniture in the space, such as carpet, rug, or sofa, depending on your purposes and preference.
Price range: $10-$40
21. Centerpiece Bowls
Served as a décor item on tables, centerpiece bowls shouldn't be overly large to make sure there is still enough space for serving dishes easily and avoid disrupting people's visibility.
The materials of centerpiece bowls are various.
It could be candy, fruit, candles, or flowers depending on your style, preference, and budget.
When looking for this item, try to stay away from overly extravagant designs. The recommended height is at least 18 inches. For extra beauty and highlight points, you can add something interesting in them, such as accessories, marbles, flower petals, nuts and fruits, and candles.
Price range: $10-$50
22. Hearth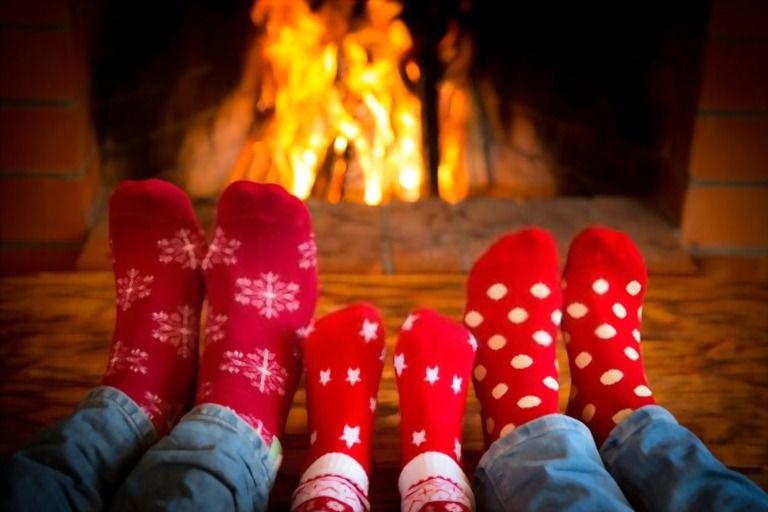 While buyers love seeking hearth as a big plus for their new home, you can create it on your own to increase your property's value as well as adding an extra touch of architectural vitality.
Hearth gives you an opportunity to take responsibility for your own fuel source and be more independent against other utility companies. Meanwhile, it cuts off some energy costs and provides warmth in an eco-friendlier way.
I love that it emits no carbon footprint, unlike fossil fuels.
The warmth from a real hearth always create a better mood and ambience to one's house than using electric heater or radiators. In other words, it is cozier and more romantic.
Price range; $100-$400
23. Bar Carts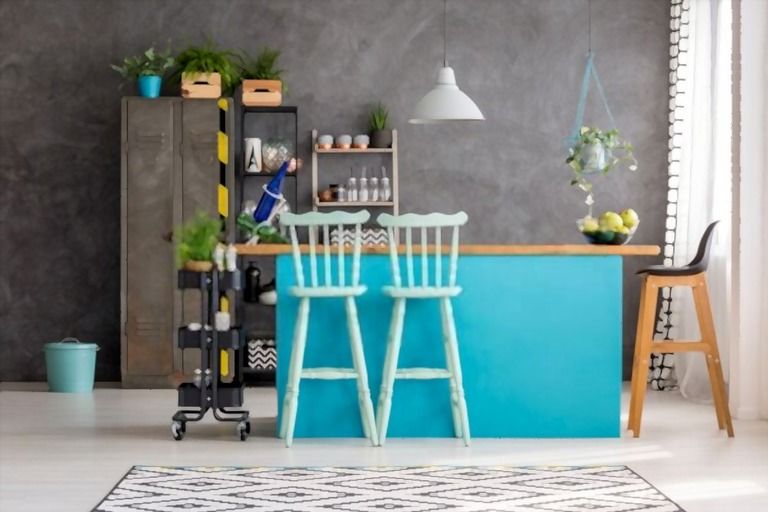 Last but not least, bar carts are a versatile home décor item that can be added to any living space, apartment, and home, whether it's a spacious historic estate or narrow studio.
Aside from the basic functionality of storing and transporting things from room to room with the least effort and time, bar carts are perfect to serve a decorative purpose. While putting on it beverages, glassware, tools and supplies, try adding some candles and flowers to soften the look.
My secret weapon is adding a beautiful painting, an unexpected souvenir from my vacation, or a bowl full of cork as a conversation-starter piece.
Price range: $100-$300
Conclusion
Above are the 23 most popular home décor items that I've collected not just from my own experience but also other experts and house designers. Hopefully, this list was helpful for you to find out the most suitable options added to your home.