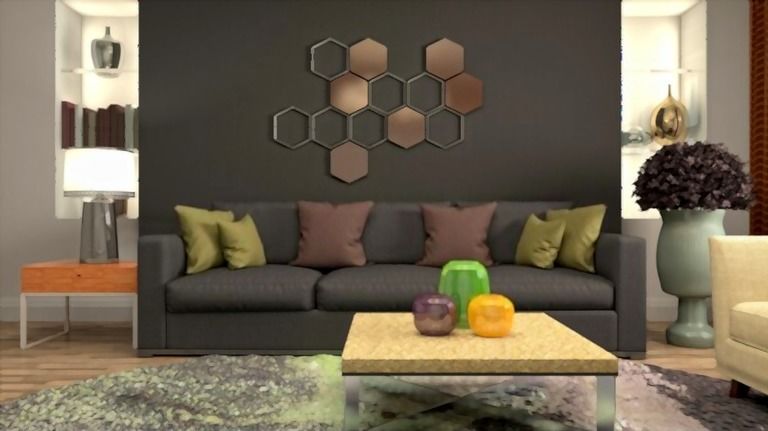 Buying new sofas is a big decision according to the amount of money spent on it. That's why you should invest extra time and effort into researching to ensure this product will bang for every penny of yours.
In considering the durability of a sofa, the brand plays a huge role.
If you're beginner with little to no experience in this field, let me help you. Below are the 5 most durable sofa brands out there with years' expertise in the home furniture industry. Read on to learn more!
HomeStretch
Started in 2010, HomeStretch is considered a young brand in this realm but they grow fast based on the competitive price ranges and durable, innovative products.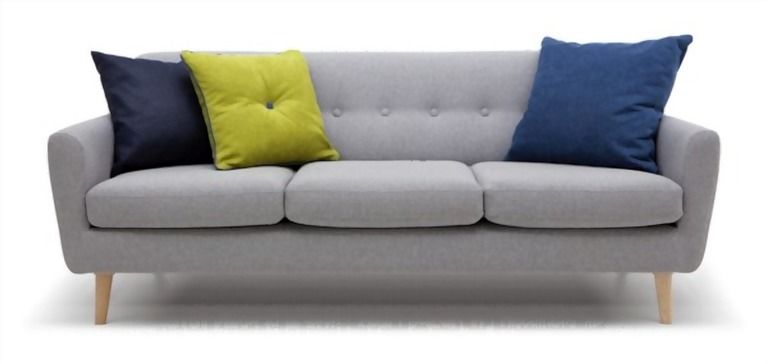 It is located in Mississippi, United States, run by veterans who have thick experience in designing and crafting upholstered reclining furniture, and specializing in living room stuff. While their products are well-known for decent durability, they're safe and comfortable to use.
Each piece of HomeStretch furniture is guaranteed to be made of 100% all-plywood frame that contains no chipboard, MDF, OSB, or partial board.
Meanwhile, the content is crafted from high-density foam.
Price range: $900 - $2500
Bestseller options:
HomeStretch double reclining power sofa
HomeStretch multi-configuration power sectional
HomeStretch double reclining sofa
England Furniture
Become a household name since 1964, England Furniture is one of the longest-standing furniture brands here. It was established by three England brothers with missions to delivering budget-friendly home furniture made from the best materials.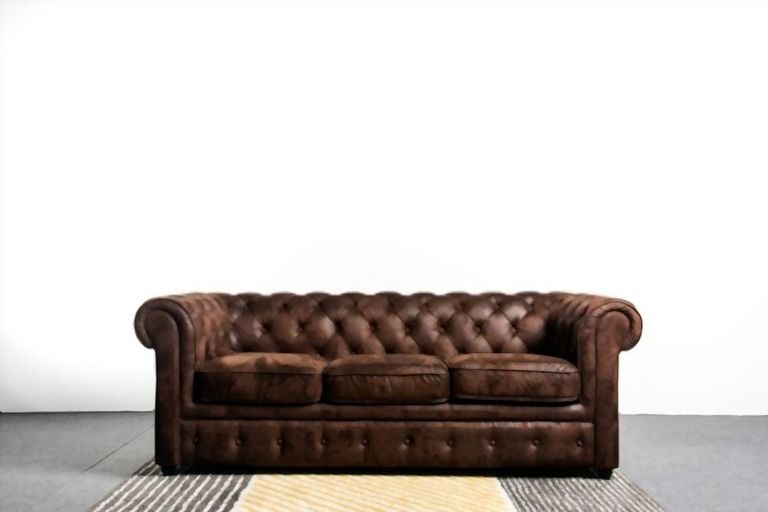 And after over 50 years of becoming a household name with nonstop improvement in methods and techniques, it has made the dream come true.
England Furniture now highlights some of the most durable, heavy-duty products with the shortest build cycle – usually no longer than 3 weeks.
Making it stand out from other competitors is all products are 100% handcrafted within the United States and then customized to your preference. In other words, they're made in a way where tradition meets innovation.
Every single piece of England Furniture is strictly tested to ensure it meets the required quality and efficiency before delivering to their customers.
If only describing their products in three words, I would use efficiency, elegance, and comfort.
Compared to the Klaussner, it is even better and more durable.
Price range: $700 - $1500
Bestseller options:
Angie Brentwood Pepper Sofa
Roxy Brentwood Pepper Sofa
Rosalie Jaguar Linen Sofa
Flexsteel
With over a century in the furniture industry, Flexsteel is like an OG.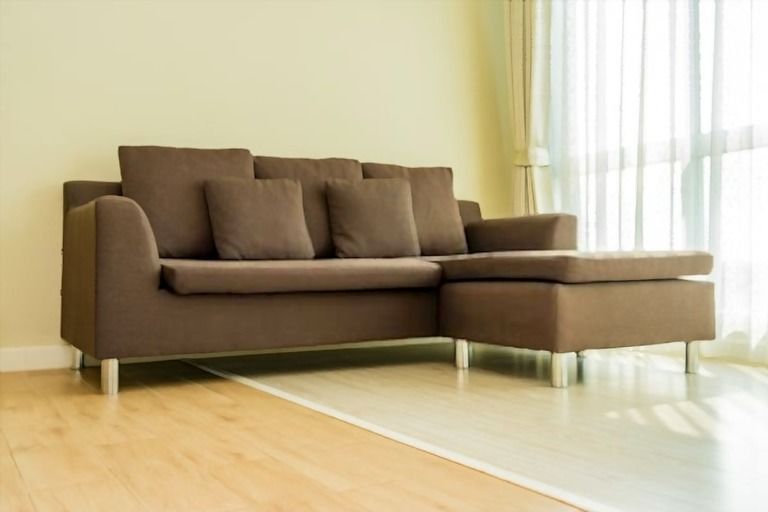 They started in 1893 as the Grau-Curtis Company, then in 1929 – after acquiring new assets and companies, they changed into the Northome Furniture Industries. Finally, they were reconsolidated as Flexsteel Industries Incorporated in 1958.
They're a real American success story that lasted through the Great Depression and thrived powerfully no matter what.
The brand has stood the test of time and after such thickness of history, they are now obviously a leading manufacturer.
What builds up the brand name is the high responsibility taken for all of the features during their making process, the belief in accountability, and sourcing out of only the highest quality materials.
Particularly, they can customize to your personal preference and needs as well.
Price range: $1000 - $1800
Bestseller options:
Contemporary Sofa with Track Arms
Stationary Upholstered Sofa
Traditional Sofa with Nail Head Trim
Ashley Furniture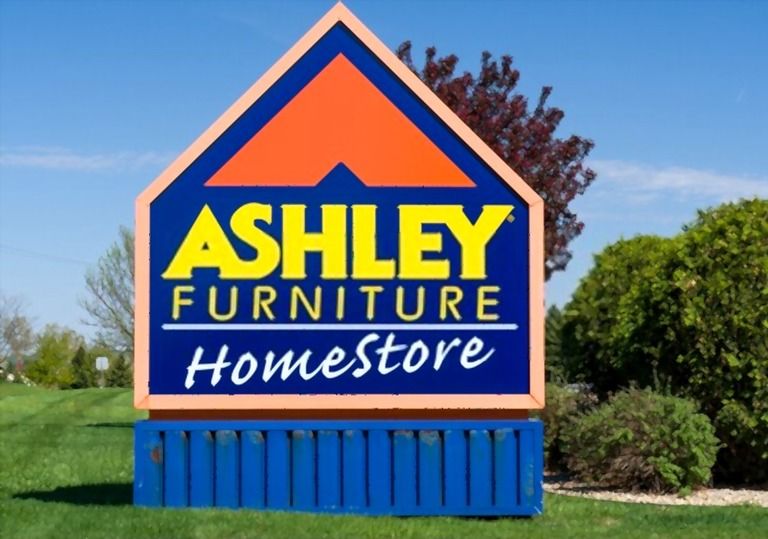 At the current, this well-known American brand has a certain position in the whole home furniture market share. While providing a massive range of collections for accessories, outdoor ranges, home office, kitchen and dining, and bedroom, their core is living room furniture.
Founded in 1945, no strange when Ashley is considered as one of the most varied product lines available in the market where you can outfit a whole room to fit a specific look or style.
Thanks to the rich history of developing and improving with massive production lines, their goods take full advantage of minimum expenses without compromising quality and functionality.
But making them outstanding is aside from mid-tier ranges, Ashley also produces higher-end and more expensive furniture to ensure meeting all needs.
While there are some modern and contemporary lines, their product designs lean more towards the tradition, meaning that there are plenty of woods and classic style options to choose from to complement that style of the house.
Buyers can easily find Ashley furniture across the United States as they now have numerous stores here and there.
Price range: $400 - $800
Bestseller options:
Bladen Sofa and Loveseat
McCade Reclining Sofa
Party Time Power Reclining Sofa
Rooms To Go Furniture
While other furniture companies choose to sacrifice character to add more quality and functionality to their goods, Rooms to Go is a rare exception.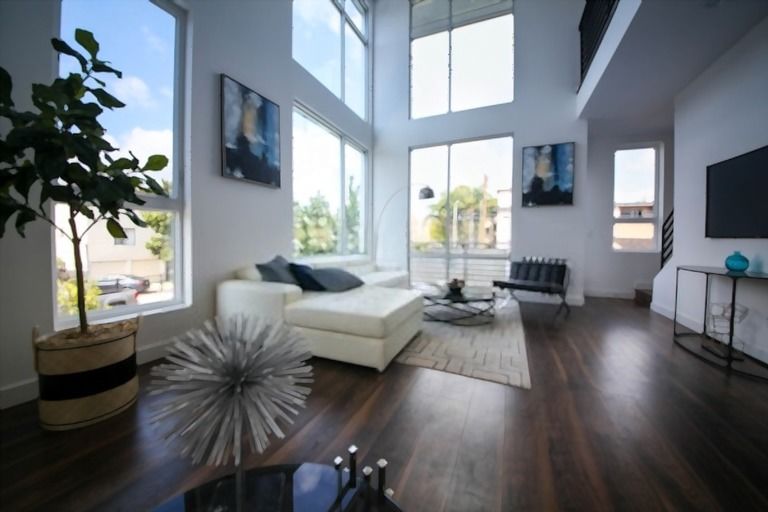 Their sofa collections are created by celebrities and veterans in this realm to give a sweet spot between style and function. Therefore, while bringing some second-to-none styles into the house, you can rest the heart that they're as comfy and durable as other well-known brands.
Founded in 1991, Rooms to Go itself has been keeping up with its rapid growth until now.
In the United States, it is one of the most independent furniture providers with massive distribution across most states so that customers can easily find and purchase their goods.
Despite the incorporation with many celebrities, their products are kept in an incredibly affordable price points without flashy sales. That is equivalent to the fact that you can always count on them.
Price range: $400 - $2000
Bestseller options:
East Bank Black Sofa
Monterey Park Gray Sectional
Cindy Crawford Home Metropolis Way Kaki Sectional
Conclusion
Above are top five most durable sofa brands compiled from my experience and other home experts. I hope this top list has helped you find out your go-to brand to invest your money on. Thanks a lot for reading and good luck!