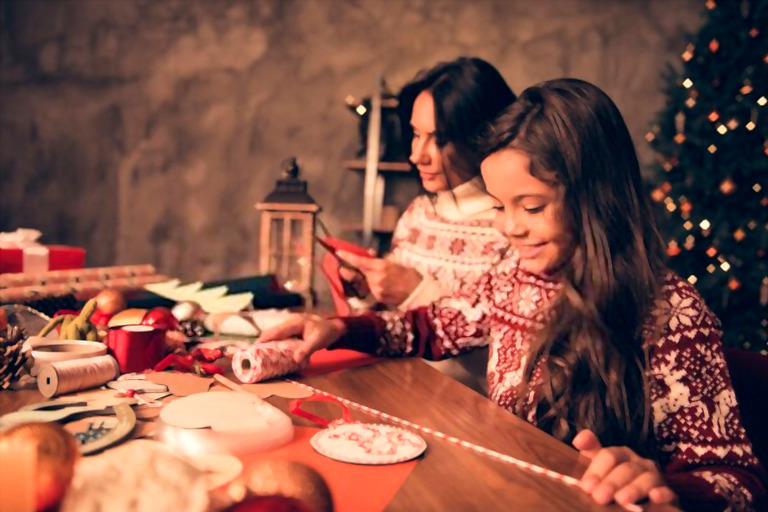 While Christmas is one of the most beautiful times of the year, buying new decoration stuff annually for it is kind of costly while you just use them only once a year. If you're like me – looking for a more economical way to enjoy this exciting holiday, keep reading!
In this article, I'll share with you my most favorite ways to reuse stuff around the house to make simple yet beautiful Christmas decorations.
Decorate Candles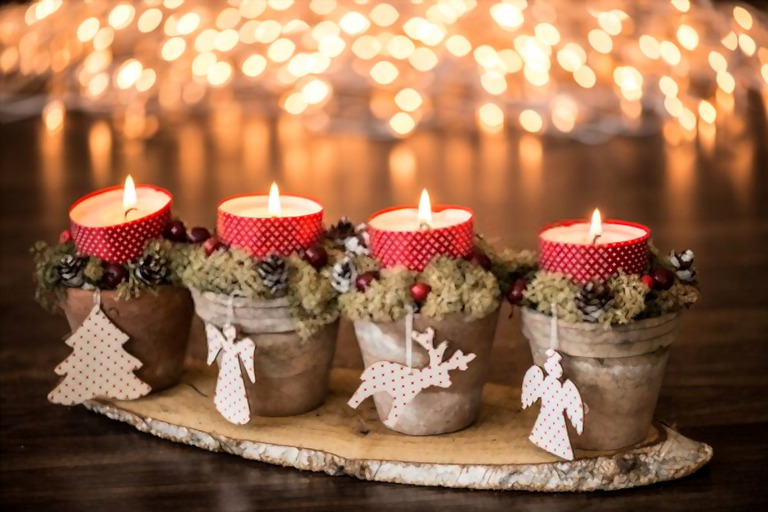 Candles are one of the indispensable parts during Christmas Eves, in particular, saying as well as during daily life in general.
I bet most of us will have several candles in their kitchen or bedrooms whether to alternate the electric light sources during power shortage or to create a mood for relaxing. So, let's get started from them – giving your ordinary candles a good transformation.
This idea is very simple to do.
Decorate with ribbons and old pots
Just take advantage of some red-colored papers, tapes, or ribbons.
Cut and wrap them around the candle molds then place them in your favorite spots around the living rooms, such as on the fireplace, on the TV counter, or under the Christmas tree.
For neater and more vintage-looking, you can place these candles on an old pot, cover the top with dried pines, leaves, or waste scrap paper.
Decorate with transparent glass jars:
If you want to create gentle glow, place candles in a transparent glass jar. Decorate the jars instead of the candles. Use anything available in your house to give them a new coat, such as dried leaves, pines, ribbons, or make some small, cute Christmas papercrafts.
It'd be best to place them in your kitchen, dining table, bedroom, or living room.
Here is a good sample to consult: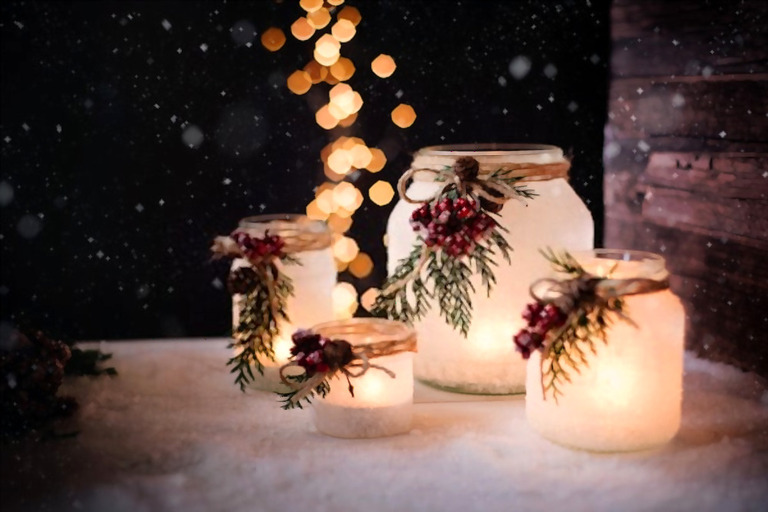 Decorate with dried sticks
If you have trees in the backyard, collect some dried sticks, clean them, and cut into equal length. Wrap them around the candles then finally tie with a ribbon or rope. Like this: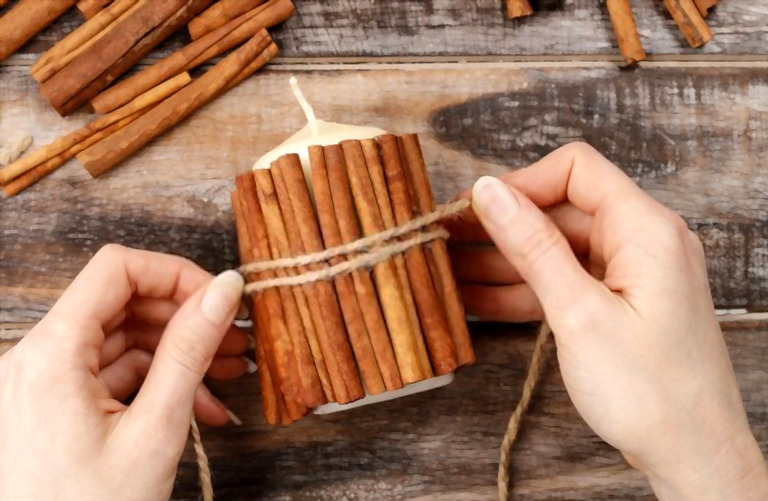 This idea will be easier to do on large-sized candles.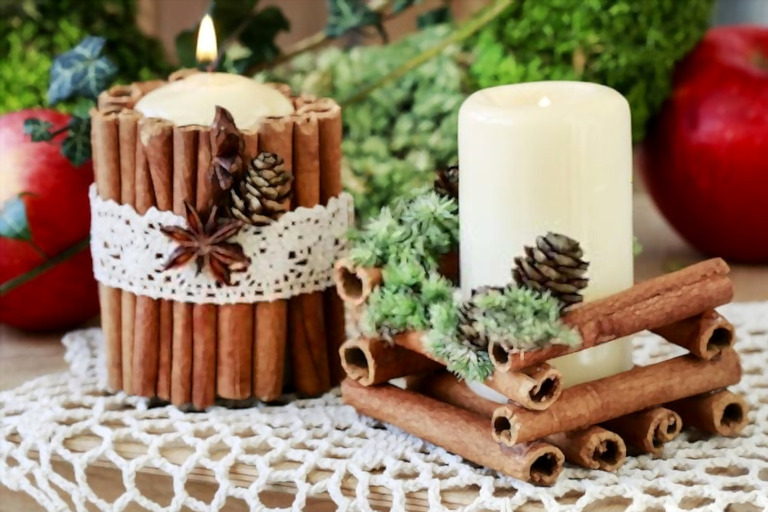 Christmas Paper Crafts
Another easy DIY idea is making papercrafts. With this idea, kids are also able to give their parents a hand.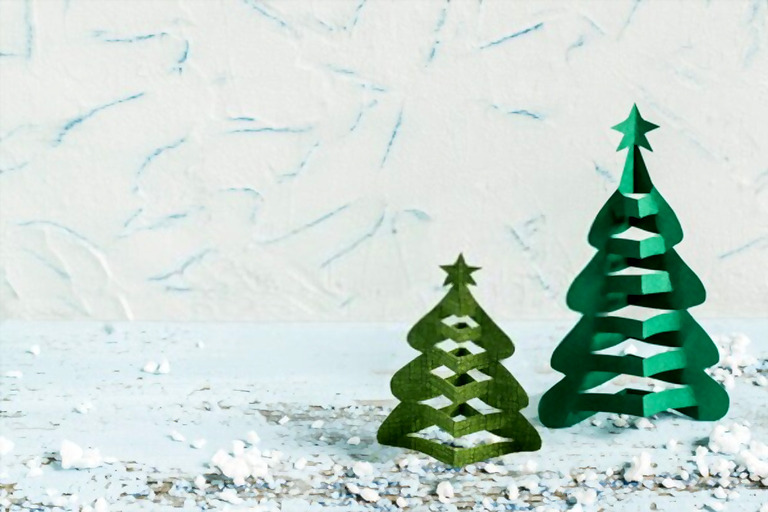 What you'll need are scissors, colored papers (mainly in red, green, and white), coloring pens, and a glue stick. Christmas paper crafts come in a wide range of figurations, shapes, and sizes. Here are some interesting yet easy-to-follow options to consult:
Instead of sticking these papercrafts on the wall, board, or Christmas tree, you can make some custom tags to mark your books.
This will be a great choice for book norms or cute handmade presents for someone at Christmas. Here are some samples to follow: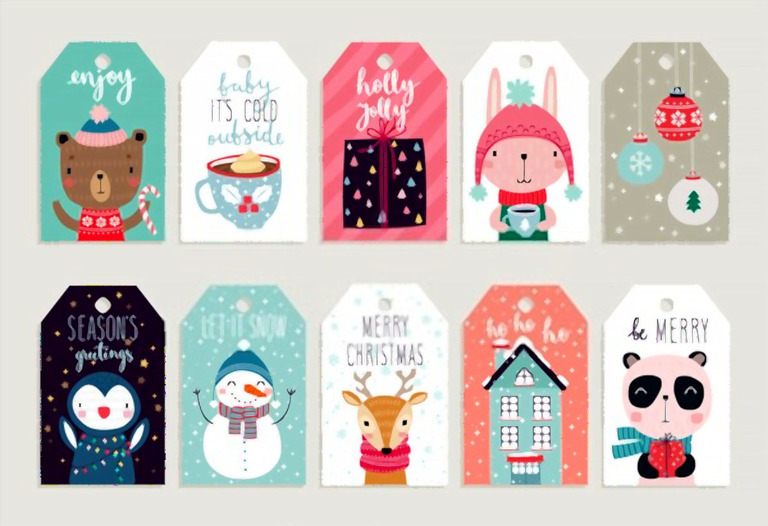 Change Old Boxes Into Christmas Gifts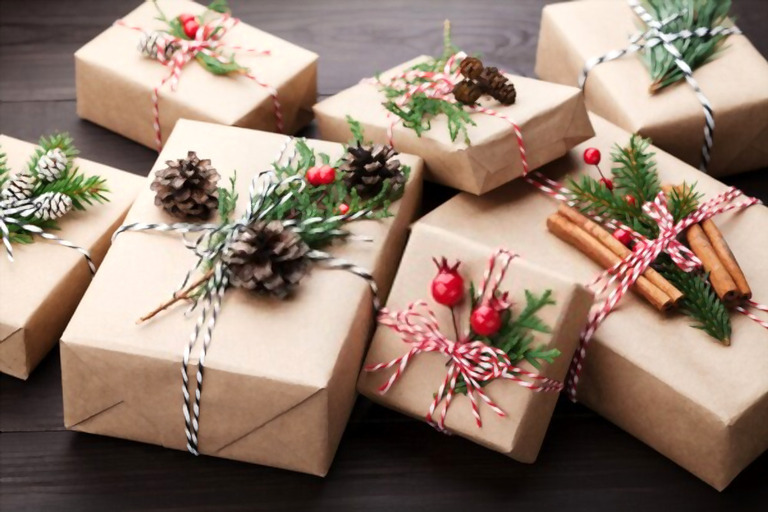 Some present boxes laid under a Christmas tree is a great way to hide the tedious plain space around the root and add more aesthetics to it.
Instead of buying new boxes which probably cost around $2-$10 or waiting for someone to gift you, why not make use of the old, unused boxes in your garage? The more various sizes and shapes of boxes, the better.
Of course, you can't just keep their original appearance to place them under the tree so, let's wrap and decorate them!
This tutorial video on how to wrap a gift might be helpful for beginners:
Move on to the decorating section, it doesn't have to be fancy, just some ropes and pine leaves like this sample is still very pretty: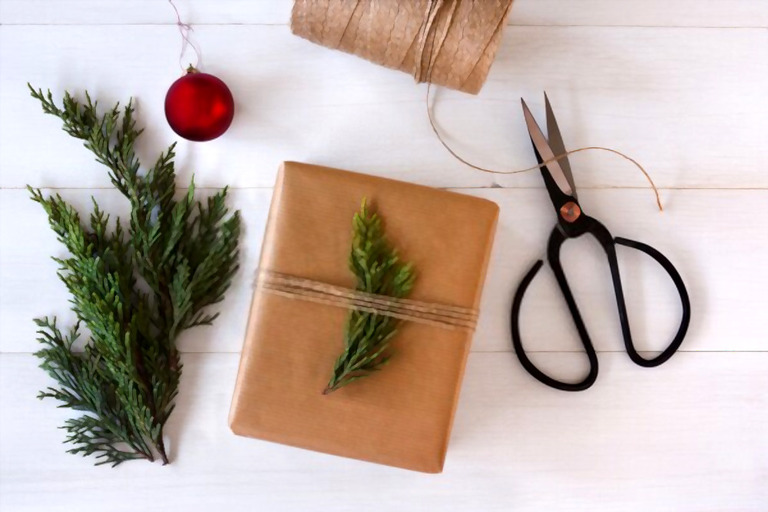 Make Christmas Ornament From Felt
If you have some pieces of felt at home, let's make a Christmas ornament from them.
Spending time with your loved ones DIYing cute holiday ornaments will remind you of all the fun memories and laughs of yours shared with the others later. It's also a good time for kids to learn more about sewing and crafting things with their parents or friends.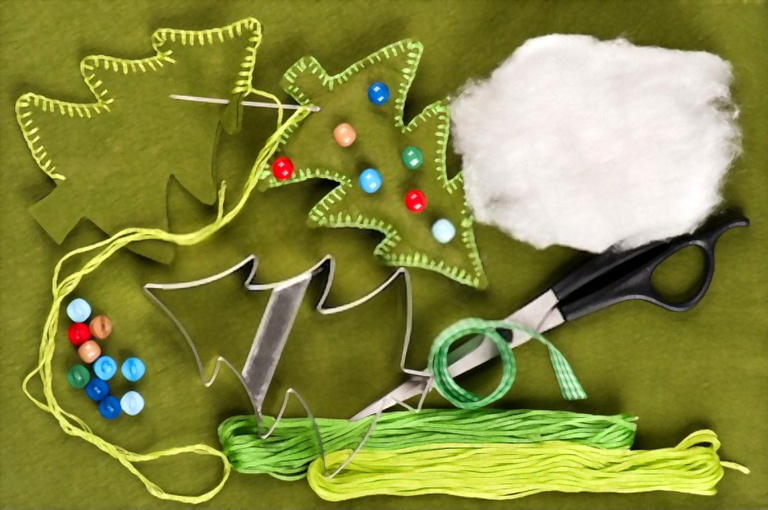 These ornaments are best to hang to somewhere, like on the Christmas tree. Again, it's good to use red, white, and green felt.
Christmas Ball Ornaments From Ribbons
Not a bad idea, huh?
Most Christmas ball ornaments are made of plastic, which is not good for the environment, and on the other hand, they get faded over time to end up being thrown away. That's the reason I was thinking "why not make them from other eco-friendlier materials?"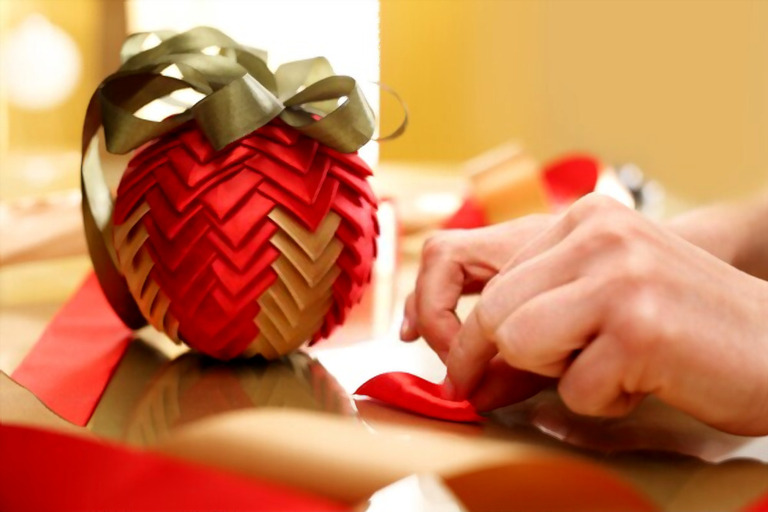 Aside from papers, ribbons are a good alternative. They give a whole different texture and hand-feel to deliver uniquely character looking to your Christmas decoration background.
There are two ways to make ball ornaments from ribbons – using ribbons and old balls or using ribbons only. You can search on the internet on how to make them, depending on what is available in your house.
Either way, it's all easy and fun to try!
DIY Christmas Tree From Raw Pasta Conchiglie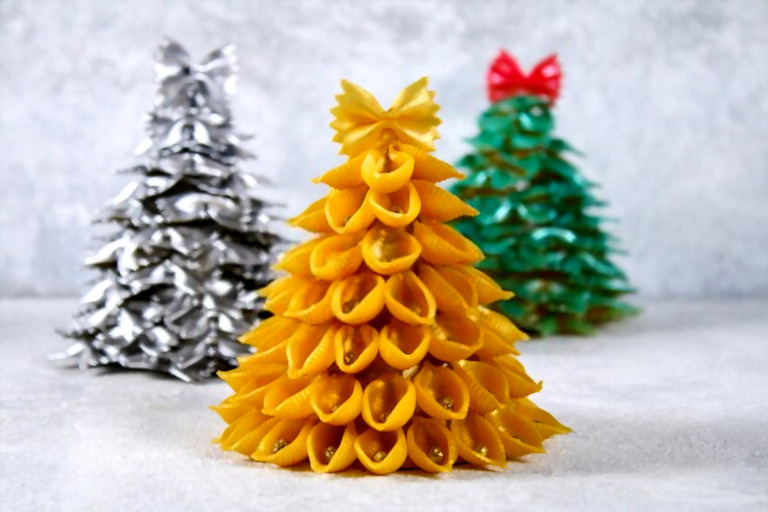 This idea is perfect for narrow spaces where you can't place a huge hook-in Christmas tree. Or, placing a mini version on your kitchen is also a good way to add some holiday ambiance to it.
The materials to prepare for this project are also simple. You will need pasta shells, paper, scissors, some paints, and glue.
Here is how to make a Christmas tree from raw pasta conchiglie:
Moreover, you can make other cute ornaments from pasta shells, such as snowflakes and Christmas wreath:
Christmas Paper Cards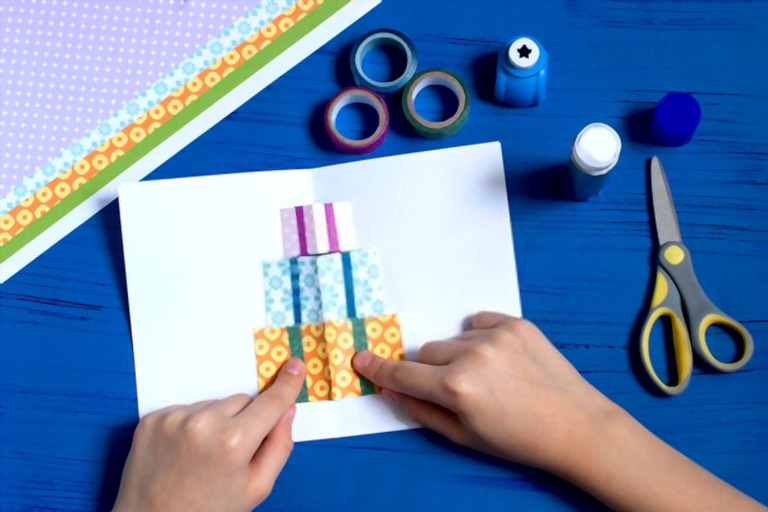 I guess this is one of the most popular ideas of making Christmas decorations with stuff around the house. But in all cases, it does work!
There is a wide range of card types crafted from paper and decorative items that you can search with tons of results on the internet. For kids or beginners, 2D cards are a good idea to try.
If you're a clever person or have experience in making cards, try the pop-up cards or other complicated types.
While this is a great ornament in your house, gifting this handmade item to your friends or other family members is meaningful.
Make Christmas Ornaments From Wine Corks
While parents are enjoying some wine, their kids can get to spend a fun night crafting something beautiful from these corks.
There is a variety of DIY projects relating to wine corks, depending on your cleverness, amount of free time, and a number of corks. If you are a cork collector and own dozens of units, it's perfect to try a huge project, like making a Christmas tree: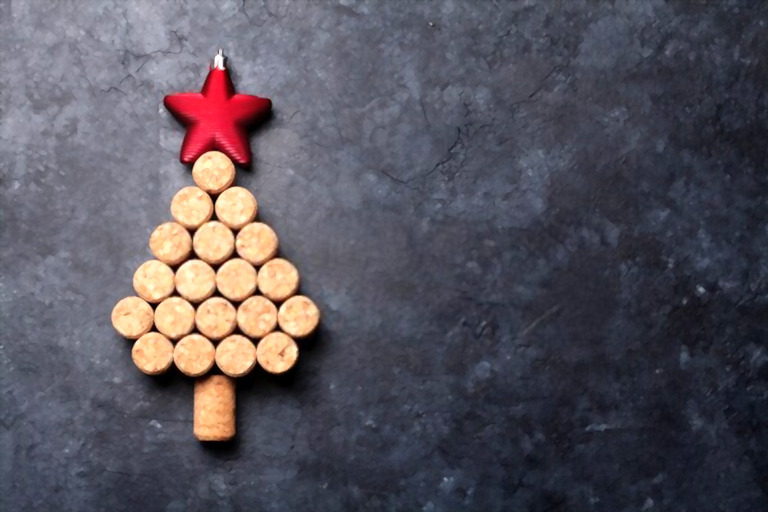 Or, a wreath: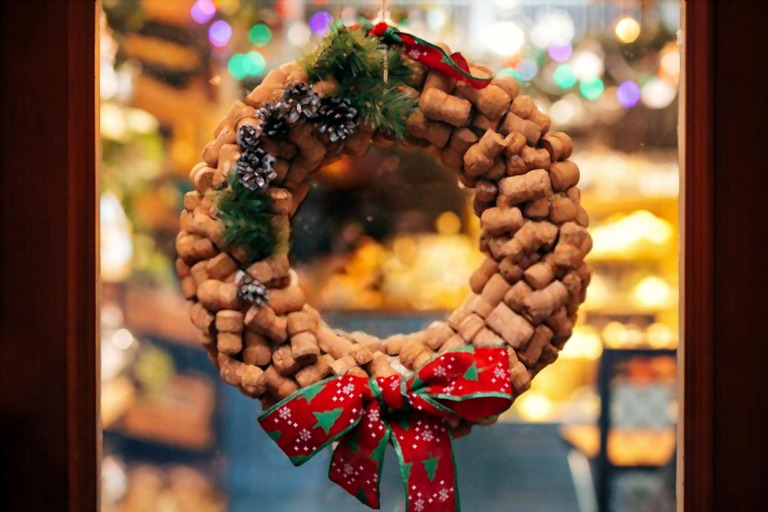 If you don't have many but just a few wine corks, don't be quickly disappointed, try these simple projects instead: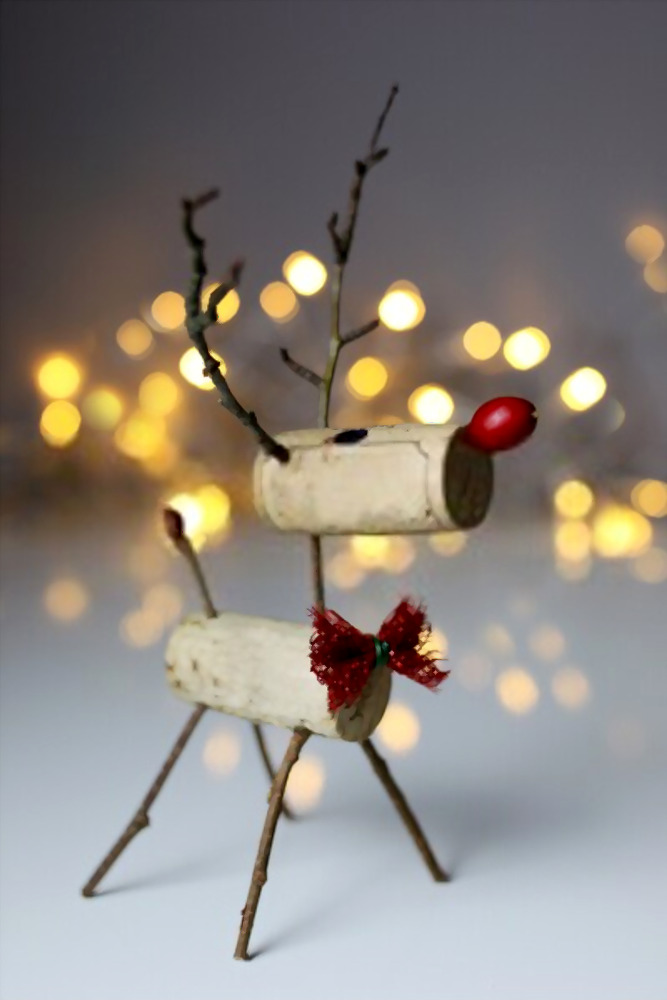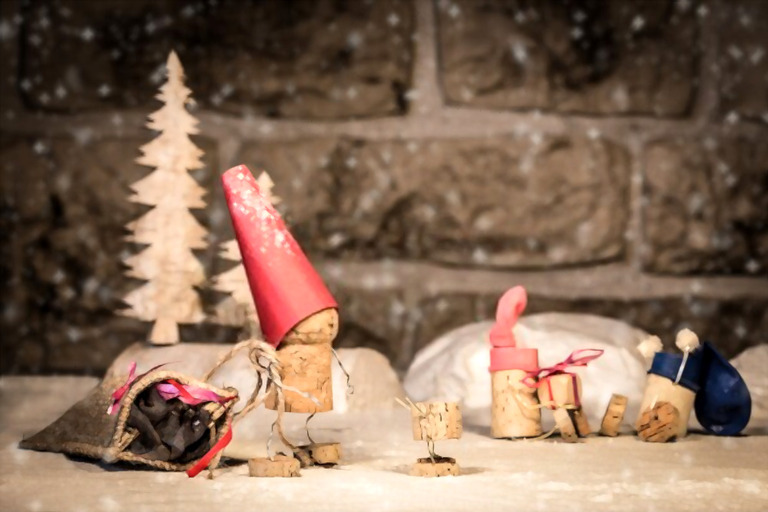 Buttons And Sewing Pins
For those people who love trying DIY sewing projects, I bet you've got many unused buttons. Why not upcycle them for this holiday?
The variety of sizes, patterns, and shapes of buttons or sewing pins will be a good material for you to make numerous interesting items. They can be Christmas trees or decorative stuff for cards or other ornaments.
Origami Paper Ornaments
This is another variety of Christmas papercrafts but it is much simpler. All you need is paper only and with some folding techniques, a tedious piece of paper will be changed into a figuration.
In this case, it could be snowflakes, deer, Christmas trees, and more.
The papers used for this project don't have to be in white or a specific color. It can be a piece from your old magazines, newspapers, or maps.
Like other projects listed here, origami paper ornaments come in diverse options in figurations and hardness/easiness to follow.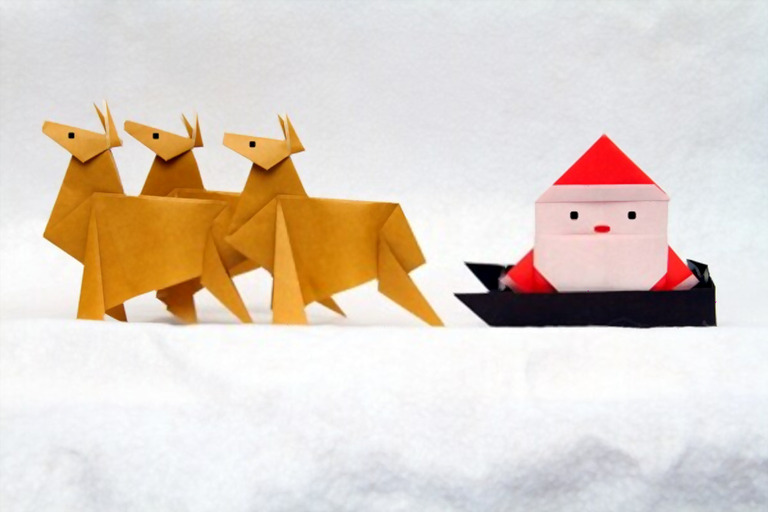 Conclusion
Above are the 10 creative, simple, and beautiful ideas to make Christmas decorations with stuff around the house. I have particularly chosen various materials and projects to ensure you'll find at least one suitable for your cases.
These ideas are also easy to do by all ages, even small kids so parents can allow them to join this fun activity together with you.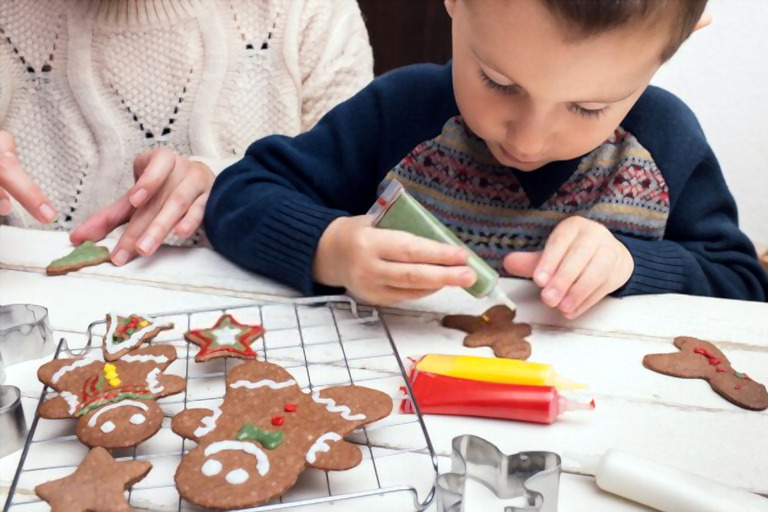 For sure, it will be one of the most interesting times in their memory.