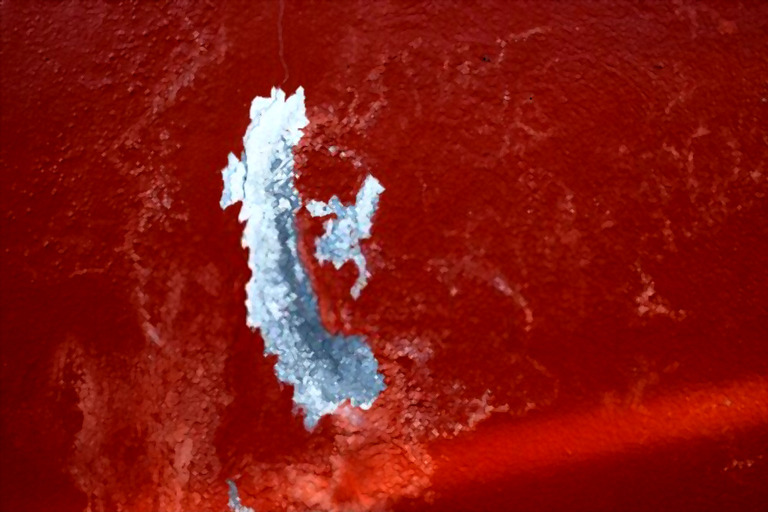 You might be wondering…
"Does bleach kill mold on walls?" or "can I paint over mold?".
Don't be confused, I am here to help you. Below are the easiest and most effective solutions to remove mold from painted walls. Read on!
Can I paint over mold?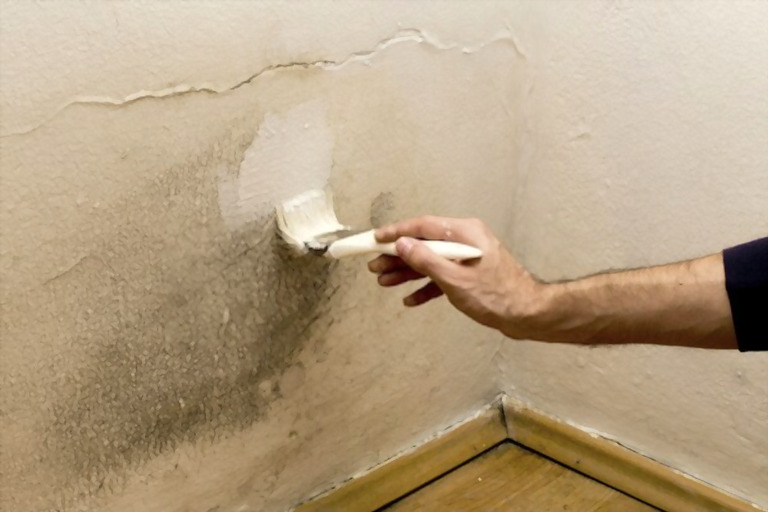 This is a bad idea for many reasons:
Paint is not a solution specializing in killing molds
Painting a whole wall is not only time- and effort-taking but also wastes money because, after a few weeks, you'll see visible signs of mold again.
Does Bleach Kill Mold On Walls?
I'd say yes.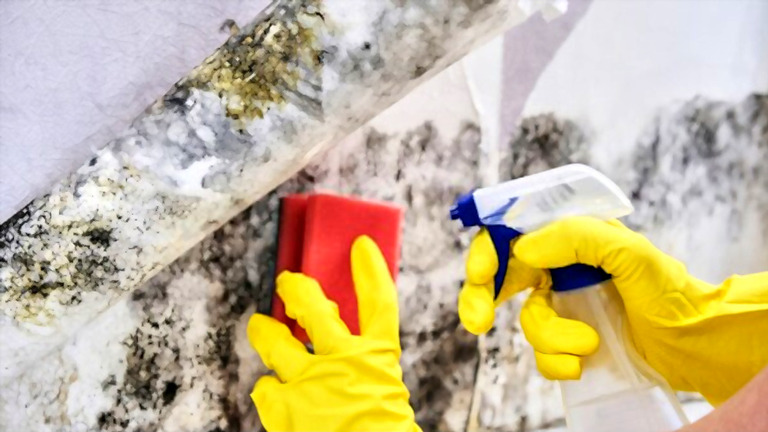 With two simple items – a spray bottle and a bleach product, praying it on the areas that have mold and leaving it on for 20-30 minutes, you can get rid of it. HOWEVER, it is the common solution for white walls only.
For painted walls, bleach will erase the paint color at the same time it's killing mold, therefore, you'll have re-paint these areas.
It's okay to use this method (although it's effort-taking) if the wall doesn't have much mold. But what if most of the surface is affected?
Is there a less effort-taking but still effective way to kill them?
Well, yass!
How To Remove Mold From Painted Walls
Using natural mold removal spray
Start with the gentlest solution to kill mold and the ingredients of this spray is all-natural. What you will need are:
Hot water – 2 cups
White vinegar – ¼ cup
Borax – 2 tablespoon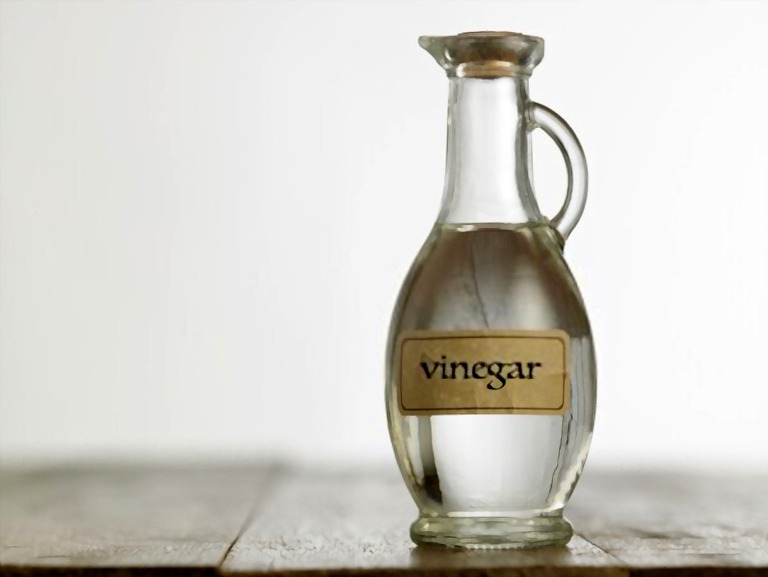 White vinegar is a mild acid that will generally kill 82% of mold species while borax is natural and it has antimicrobial properties.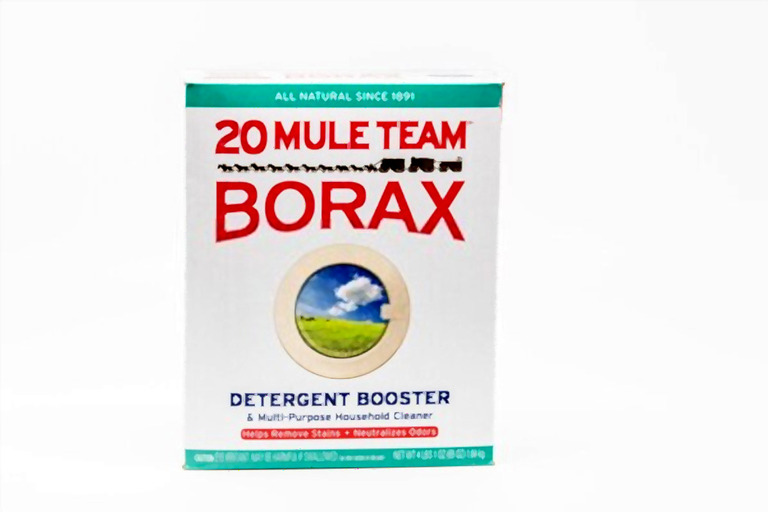 This spray mixture is best to kill black mold.
Start with mixing all the ingredients in a bowl. Keep stirring until the borax is well dissolved. Now, transfer the mixture into a spray bottle then apply it to any areas that have mold.
Not just painted walls, this solution is also safe for non-porous surfaces and tiles.
After spraying, thoroughly scrub them and wipe clean immediately.
Spray another time and leave it on for about 15-20 minutes depending on how worse of the mold on these walls.
Finally, wipe them dry.
Advanced mold removal spray
With those painted walls that have stubborn mold, you'll need a stronger removal spray.
And, that is bleach! But you'll dilute it and the amount of bleach is very, very small to avoid damaging the painted wall.
Remember that never try these two solutions at the same time, either this or the above one to avoid fading the paint color.
Here are what you will need:
Warm water – 2 cups
Bleach – ¼ cup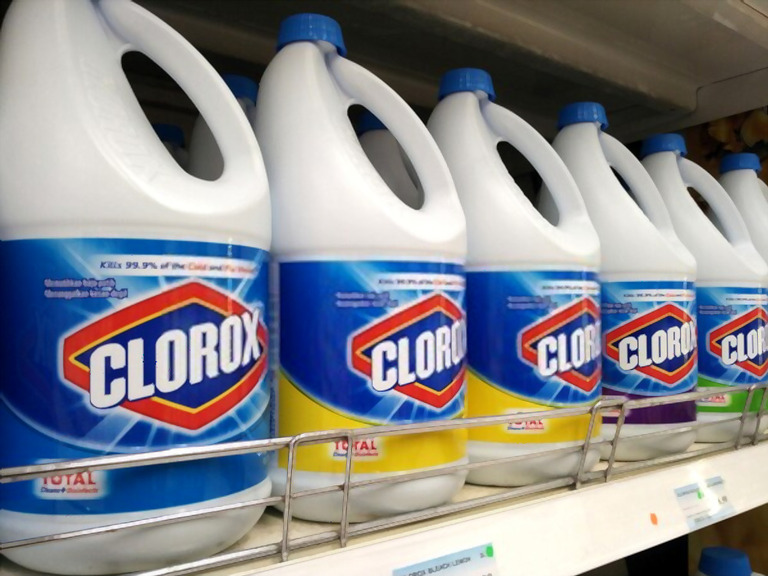 As bleach has a very disgusting smell, make sure to open the window and door when you make and spray this mixture. Again, start with mixing all the ingredients together in a bowl then pour it into your spray bottle.
Apply the solution on those painted walls that have mold, scrub them completely then wipe off clean instantly.
If there is any remaining mold left on the wall, spray for another time and leave it on for 5-10 minutes before wiping it off with a damped cloth.
For a well-ventilated room, you can leave the walls naturally dry or otherwise, use a fan to speed up the process.
Others
Try the mixture of 3% hydrogen peroxide and water. This mixture will kill the mold spores as well

Use something called "biocide" or other antimicrobial agents.
My recommendation is VitalOxide or chromium commonly found in most local hardware stores and Home Depot.
Hire a licensed mold professional
This is the final option if none of the previous options work on your case or for people who don't have time to remove mold on their own.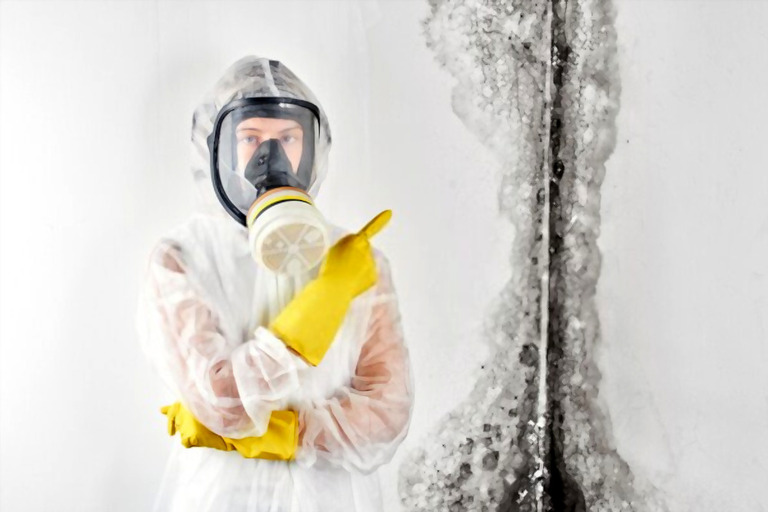 To be honest, you shouldn't try to kill a seriously moldy painted wall.
Mold produces mycotoxins, and either dead mold or living mold can affect your health just as much.
It's okay to kill small areas of mold on a wall but for nearly a whole large surface, if you apply any of the cleaning agents to it and scrub it, you may be doing your family more harm than good.
Not to say that serious black mold situations require being removed period.
The biggest drawback of this solution is the expense. It's expensive!
How To Prevent Mold From Coming Back
The optimal way to kill mold permanently is by killing the moisture.
Mold needs three things to grow – humidity, food source/nutrients, and water. Taking out one of those three ingredients means mold can't grow.
Water and humidity are two elements that are the easiest to control. Start with regularly opening windows and doors for better air ventilation.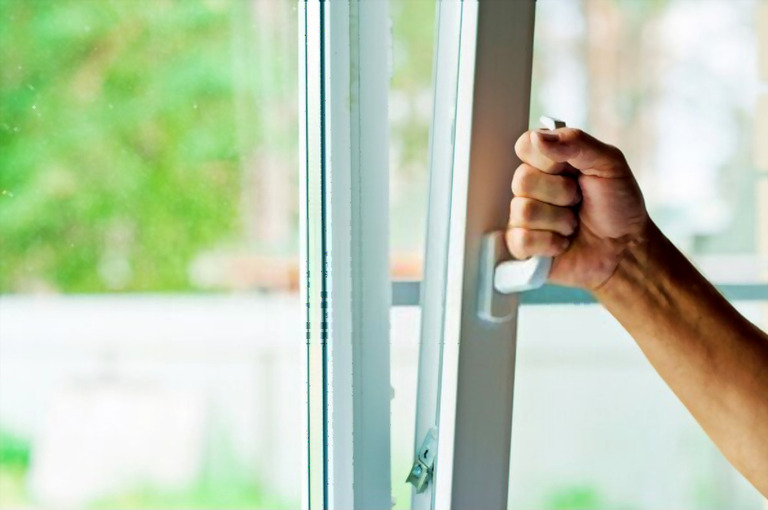 Or you can consider installing an air exhauster or a ceiling fan if opening the windows is impossible in your case.
Some other simple ways are:
Taking shorter and colder showers
Dry or replace rugs
Fix cracks and holes on the walls
…
For more advanced solutions, you can consult my post about "How to lower humidity in house".
Conclusion
Whenever rolling up your shirtsleeves and trying any of the methods listed above to remove the mold, always remember to wear gloves, glasses, and face masks. Besides, make sure to not have kids or pets around you.
That's all for this article. Hopefully, after reading it, you will get a good way or two to kill mold as well as prevent them from re-invaliding your home.
Thanks for reading!