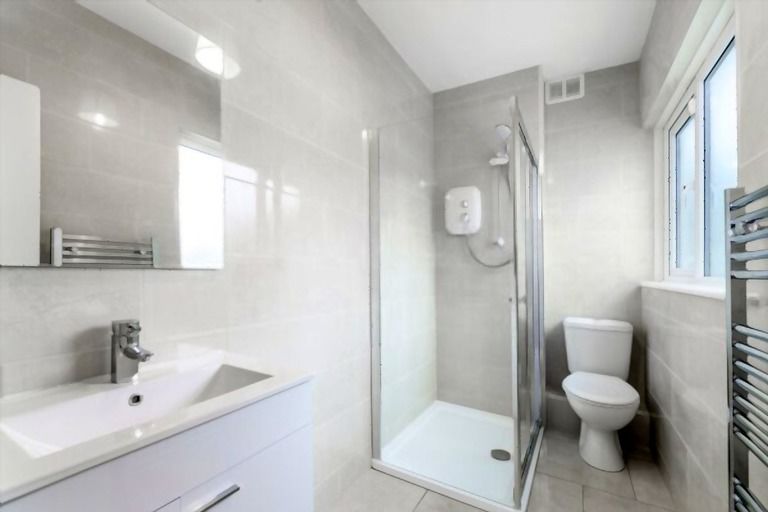 When you're working with a small bathroom, you know not everything fits in a limited vanity. The fact that you can't make that vanity any larger so, the trick is how you maximize your space and contain things in a creative way.
Below are my golden tricks on how to make a small bathroom look bigger.
Mirror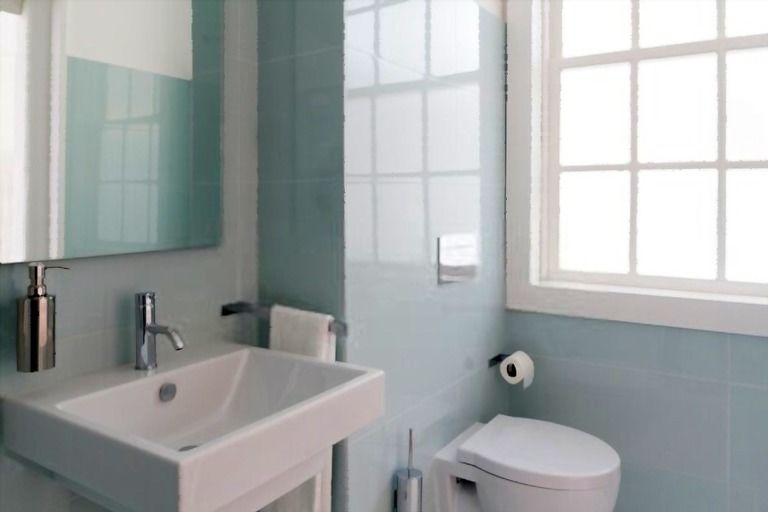 Another thing can make a really big statement in a small space is the mirror.
There are three key elements to consider when it comes to choosing mirrors for a small bathroom:
Size
Shape
Where to install
The width of a mirror is varied depending on its shape and the room's dimensions. In general, it should be 24" wide with at least 15" high.
In terms of the position, hang it a couple of inches above the highest part of the faucet. Or, hang it 5" to 10" above the sink depending on the average height of your family members. If one side of the bathroom has a window, it's best to hang your mirror across from the window on the opposite side of the space.
The reflection of natural light from the mirror will double the lighting during daylight, making your room airier and brighter while consuming less energy.
Sink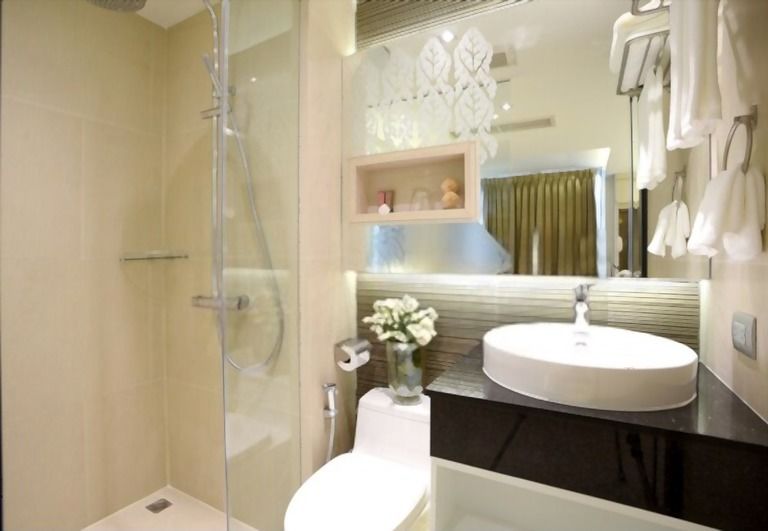 Choosing wisely an appropriate sink will turn out to be a huge impact to your narrow bathroom and make it look more spacious.
I prefer installing a vessel sink that's raised so it makes a statement.
It isn't necessarily large but the fact that it coming up above the countertops gives an illusion that this narrow bathroom is bigger than it really is.
If you don't prefer a vessel sink, here are some other options to consider for your small bathroom:
Corner mount – for super tight bathrooms that the only free nook is in the corner
Pedestal – for bathrooms with no vanity
Wall mount – another option for bathrooms that have no vanity. It's best to pair with a wall-mounted faucet.
Create Zones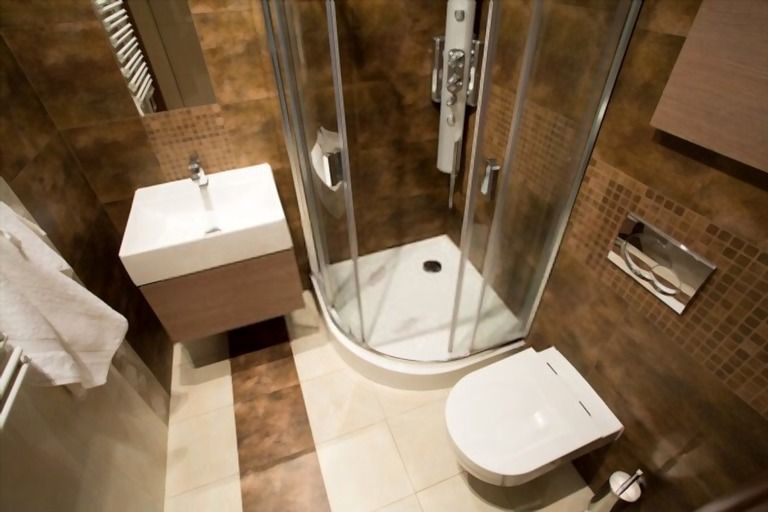 What I'm trying to talk about is to separate your bathroom space into dry and wet zones.
This method allows your lighting to highlight the room to best effect, add depth into the space, make the fittings stand out, and improve the bathroom's layout.
In detail, the dry zone is the area that contains vanity and toilet while the wet zone is for water-based activities, commonly containing your bathtub and shower.
The main purpose of this space separation is to take place the messy water activities all in one designated area, protecting it from mold and damp while keeping it easier to clean. Hanging a shower curtain is the most inexpensive way.
Or, if your budget is on the table, invest in glass door or wall to zone the showering zone.
Lighting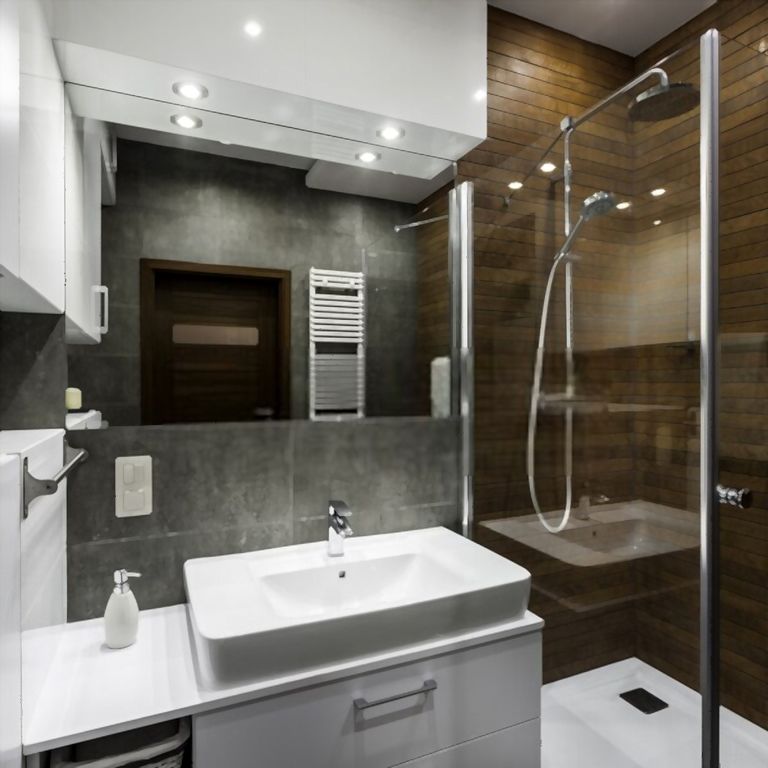 Not enough lighting is one of the most common mistakes in small bathrooms. So, my very first advice to you is to add extra lighting.
The best type of lightbulb for bathrooms should be energy-efficient, can illuminate the full spectrum of lights, and have a cool light output.
My favorites options are compact fluorescent lights and LEDs as they come in a wide range of styles and designs to choose from. Plus, they can last 8-15 times longer than incandescent lightbulbs and use around 75% less energy.
Lights for each zone are a bit different and the setup position is another worth-considering feature.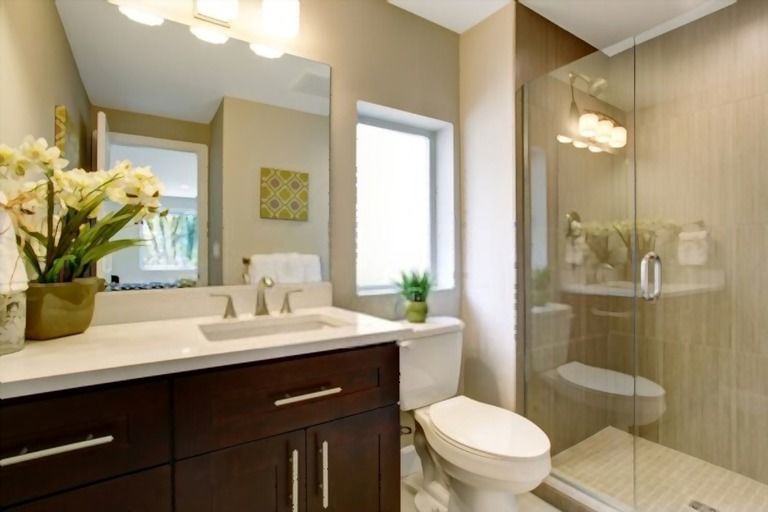 For the dry zone, install two sconces on two sides or one above the mirror to ensure providing enough lights for you to see your reflection. The lights for the wet zone should be above the shower or bathtub to the height of 2.25 meters above the floor height.
Lights make things feel bigger and that's a trick.
Repaint The Wall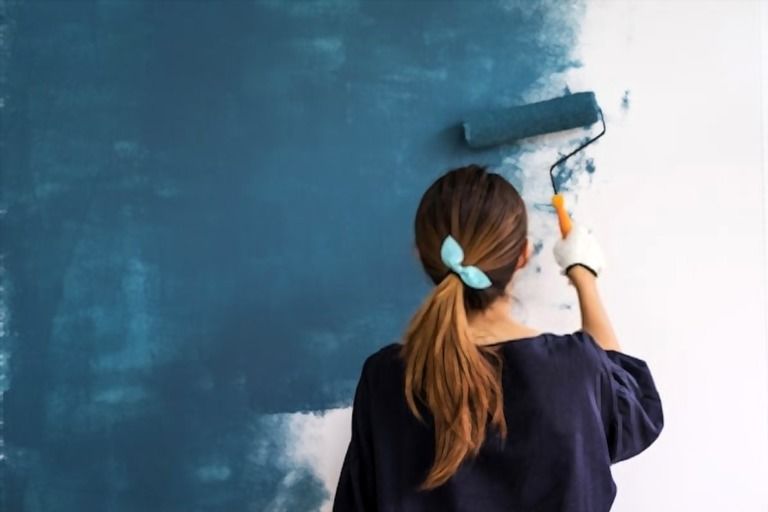 Giving your old, stained bathroom walls a new coat is an effort-taking big project but it's worth it.
A positive thing is as the space is small, it doesn't take you that as much time as to paint a large room. Choosing color is important!
You need to consider one thing: It must be bright colors, light gray, white, pastel blue, or coral pink are wonderful ideas.
Light colors give the sense of airiness and brightness, which is key to partly make your room feel bigger. Conversely, a small room with dark colors looks stuffy and awful, especially if it has no window or any source of natural light.
You don't have to go for a single color.
Trying mixing different tons, especially contrasting colors, is a great way to add depth to your bathroom.
If you intend to use wallpaper, I suggest choosing small patterns or plain colors because big patterns bring overwhelming feel and make your room look smaller.
Take Advantage Of The Vertical Space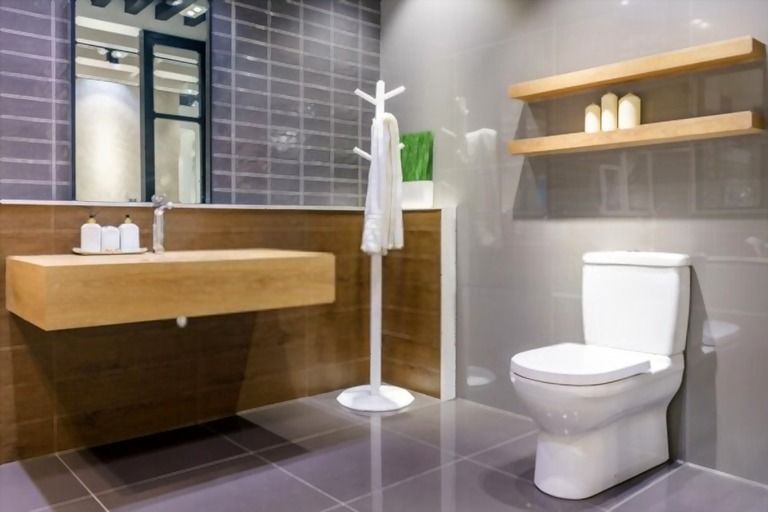 The fun thing about being creative with the way you contain things is that things typically wouldn't be cute out, like cotton balls.
You can make it use by storing them in a transparent glass jar and put it – along with your towels or stuff like that – in a basket that's hung on the wall. It's just a fun creative way to store things that are normally on the counter.
Instead of having clutter everywhere, you can gather all of them and store them in one cute space.
Conclusion
I've listed 6 key methods to make a small bathroom look bigger.
Some of them are easy and effortless while the others are time- and effort-taking. But in general, the bigger the project, the more the results.
Hopefully, this post has inspired you to find out the best ideas to re-decorate your bathroom and make it a lot airier and prettier. Thanks for reading!