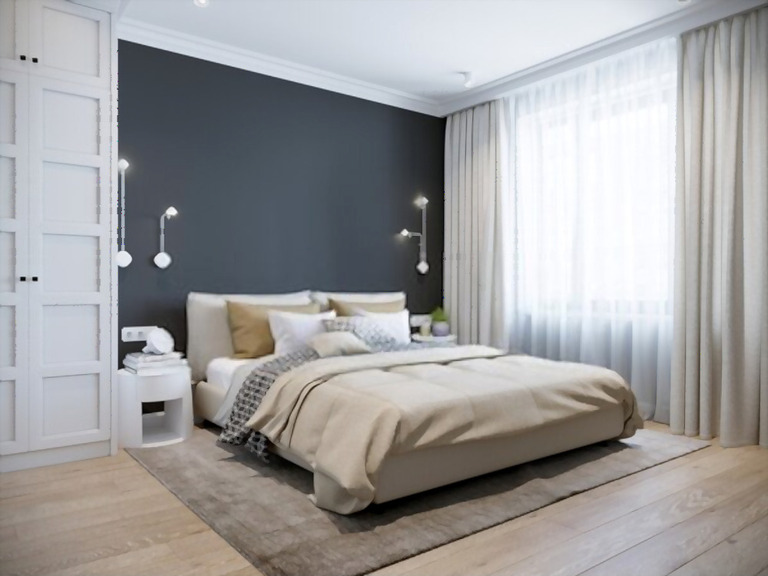 I guess when you're searching for this kind of article, you're like me who loves the feeling of laying down on a perfectly-made 5-star hotel bed after a hard day of work. The soft pillows, fluffy covers, and cool, crisp sheets - everything is so comfortable and welcoming.
To make a bed feel like a luxury hotel, you don't have to equip it with expensive items and furniture. Trust me, these easy tips and tricks do work!
Mattress Cover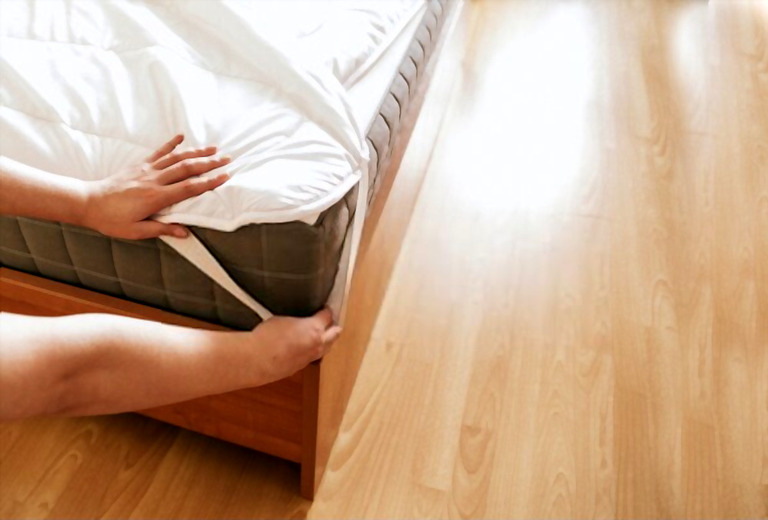 Dressing your mattress is not only an effective solution to protect it from dust as well as for simple maintenance but also a great, budget-friendly way to make it cozier.
After years of researching the interior décor in luxury hotels, I finally come up with the conclusion that they really like to use a flat sheet as the base layer for the bed.
The price for this item is around $15-$50 for basic design and $50-$150 for more functionality and technology. So, why not?
When considering this item, aside from choosing the right size, machine-washable, and dry-friendly features, it's important to pay extra attention to the fabric type and color (as well as pattern).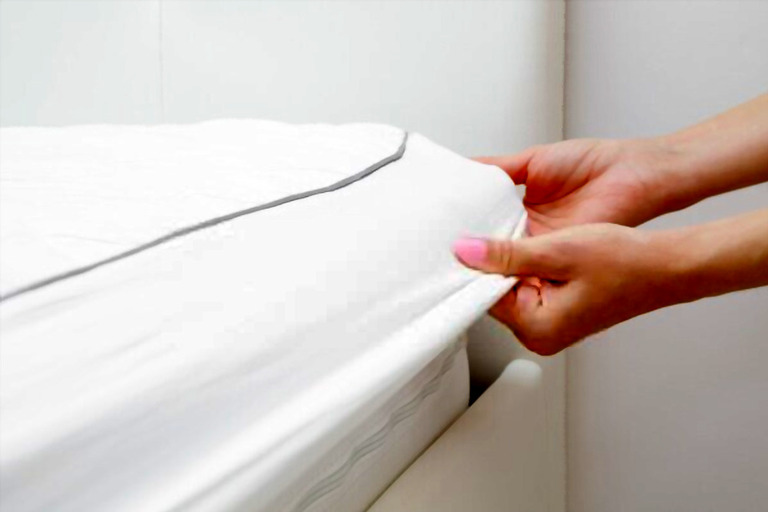 Make sure its appearance matches or gives a nice blend to your existing room décor style and color scheme.
About the fabric, my suggestions are picking one of these options – polyurethane, vinyl, down, polyester, and cotton-based on your budget, preference, health issues, and other demands.
You'll see that most luxury hotel beds have crisp, well-ironed mattress cover looking. To replicate that, you don't need to iron your mattress cover daily or weekly (To be honest, that's so exhausting!).
A trick is drying it to around 95% and then instantly dress it on your mattress just slightly damp.
It'll dry completely by bedtime and be as smooth as a baby's skin.
Blanket/Thin Quilt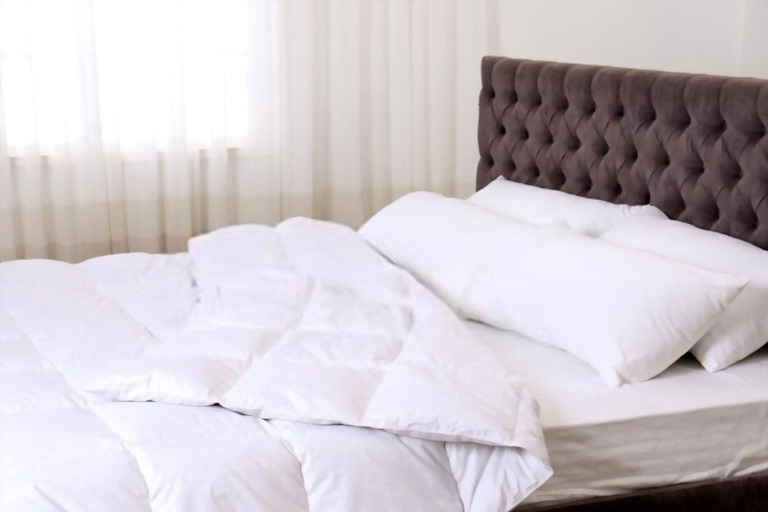 This is the secret of most hotel bedding to make it look cozier and more expensive.
Make sure you choose the right one for your bed depending on your favorite texture, weight, and warmth. The spaces between the fibers of a blanket are key to make it cozier and softer.
So, it's essential to focus on the blanket's materials, aside from its patterns and colors.
For the warmest feeling, my recommendations are cashmere, cotton fleece, or wool blankets. If you're in a tight budget or a hot sleeper, polyester or acrylic models are worth considering. These two kinds of materials are also known for their hypoallergenic properties, lightness, and ease of washing.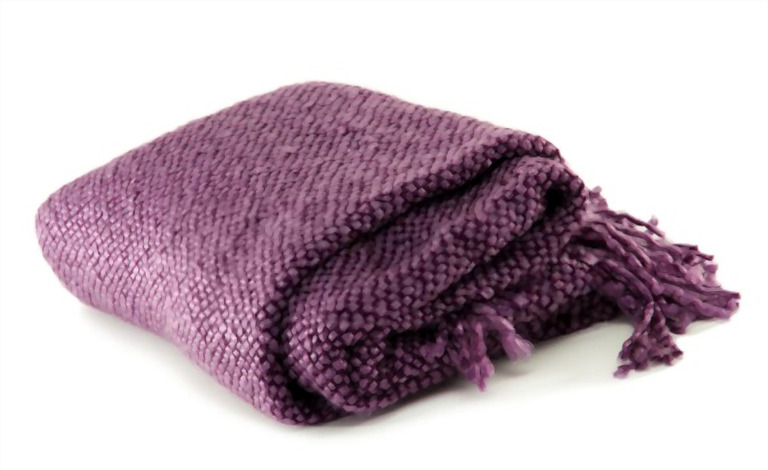 There are also many blankets using a mix of different materials, such as polyester and cotton to give the sleeper more functionalities or lower the cost. You can consider this!
When adding a blanket, make sure to spread it evenly over the top of your bed and smoothen all the edges. If desires, fold any excess top sheet back over its edges. Besides, don't forget to place the top edge slightly under or even with the bed's top edge.
Duvet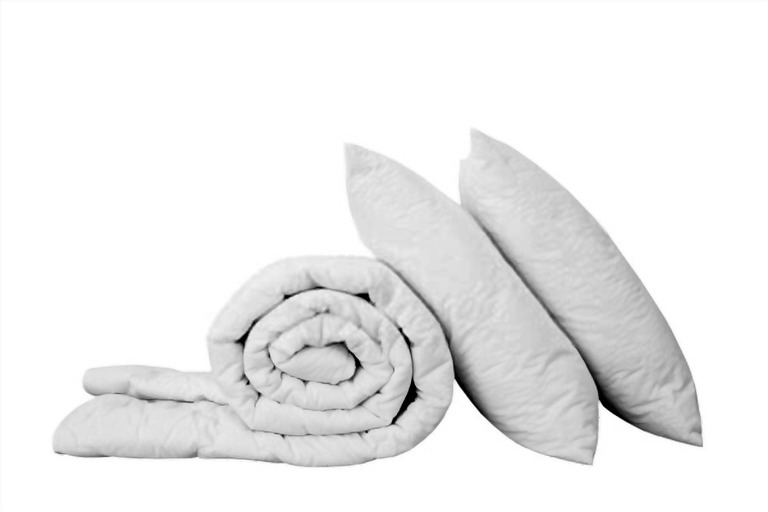 Now, when adding a duvet, you should make sure it's flat and smooth with no wrinkles.
If it currently has some, sprays some plain water on the entire duvet, lay it flatly on your bed, and keeps all 3 sides equal. Now, the trick to make it look more like a luxury hotel bed is folding the top end in half.
With this step, you've got two options – leave as is and just the quilt layer, or if you want to get chill in the night, pull the duvet over you.
During cold days, adding an extra throw blanket to give your bed more warmth both in the look and the feel.
Remember to choose a soft and fluffy thrown and fold it neatly at the bottom of your bed.
Pillows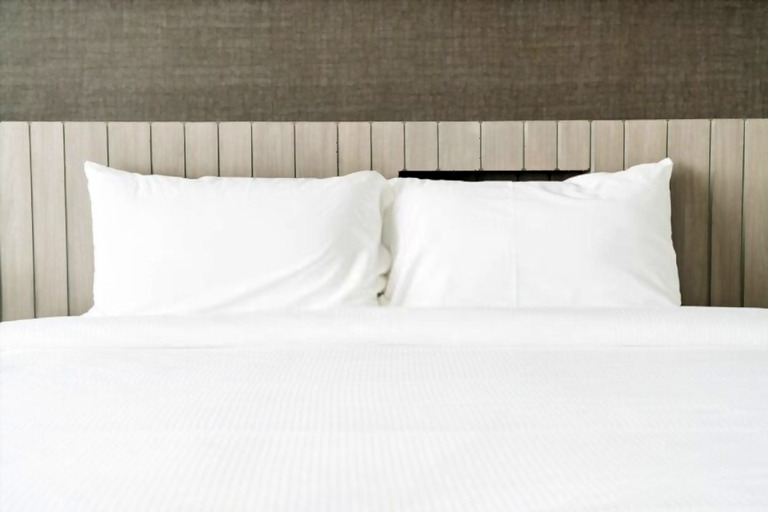 Believe me, you'll find a huge difference between before and after adding pillows to your bed.
The two kinds of pillows you should add to your bed are standard pillows to lay your head on and accent pillows to hug or create a mood. Don't underestimate accent pillows as they're an essential piece to add depth and contrast to your bedroom.
While it commonly requires one or two standard pillows for a bed, the number of accent pillows is a personal thing.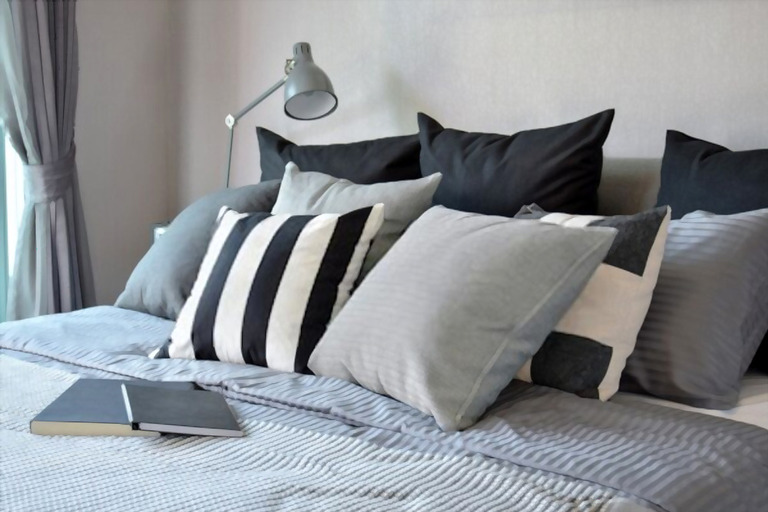 But according to the bed size, there are a few basic rules to follow:
On king beds, I recommend a blend of three standard pillows and three Euro shams. Or, two king shams, three standard pillows, and three accent pillows.
For queen beds, a good combination of two queen shams, two queen pillows, and a single bolster or 2-3 accent pillows is recommended.
A full-size bed can easily hold two Euro or standard shams, two standard pillows, and two accent pillows.
For a twin bed, I suggest one standard pillow and 1-2 accent pillows. If you want to span the bed's width, add one king pillow.
To know how to arrange pillows, learn more here:
Extra
Have you ever heard about the canopy bed? This is a four-poster bed but the design and look are more royal and luxurious. If you are really interested in making a 5-star hotel bed, I highly recommend trying this idea.
You don't have to replace your current bed with a four-poster one, take advantage of the ceiling to DIY a bed canopy and curtains. It's easier than what you're probably thinking.
Conclusion
Sure, this process will add a few extra steps but for the results of a super-cozy, comfortable, and welcoming bed looking, they're worth it.
That's all for this article. Thanks for reading!