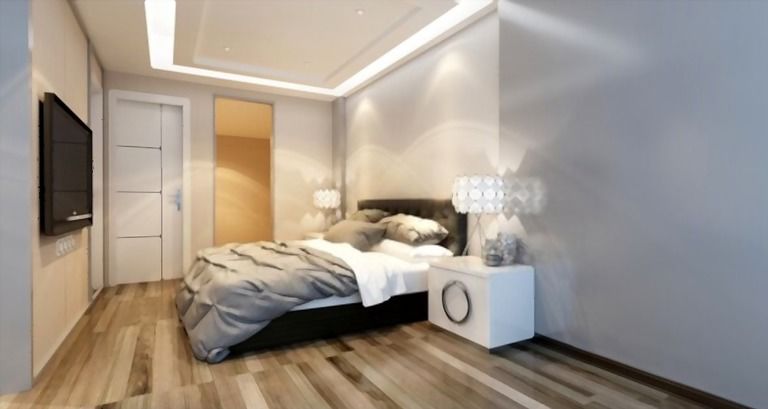 Introducing too many colors, adding overlook artwork, or overdoing the space with dark colors, neither of these methods is good to improve a room's lighting.
So, how to lighten a dark room with no natural light properly?
Here is how:
Add Area Rugs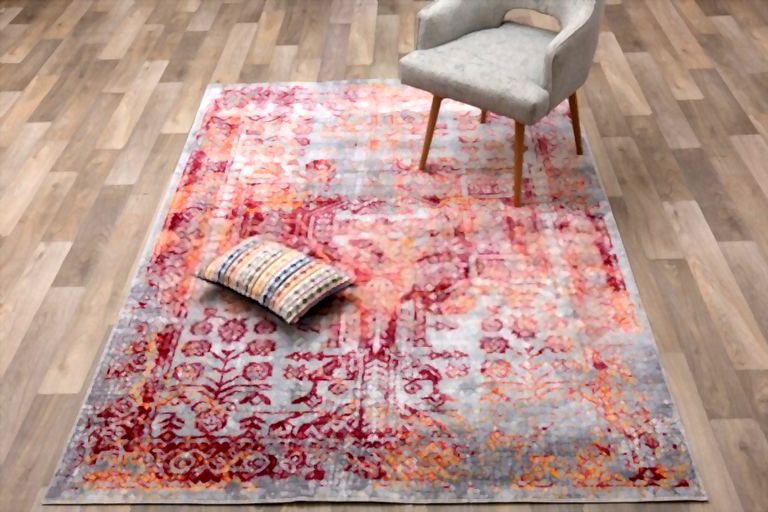 While dark laminate or hardwood floors add a fantastic staple for your contemporary house, they drain an insane amount of light from some areas, especially windowless corridors.
To overcome this, adding some lighter-colored area rugs is a good idea.
By giving you a nice mix of airiness and richness, it breaks up this sort of flooring efficiently.
Update Lightbulbs
When there is no natural light in your room, it is compulsory to create your own lighting sources. Giving your lightbulbs a nice upgrade is what I'm trying to talk about.
You can add a cooler daylight color tone for a fresher and brighter look or a cozier, yellow light to create a romantic, beautifully warm ambiance.
Increase the number of lightbulbs if needed.
If you feel the current skylight and overhead light aren't bright enough for your room, try adding one more floor lamp in the corner by the television, one on either side of the couch, or on the wall.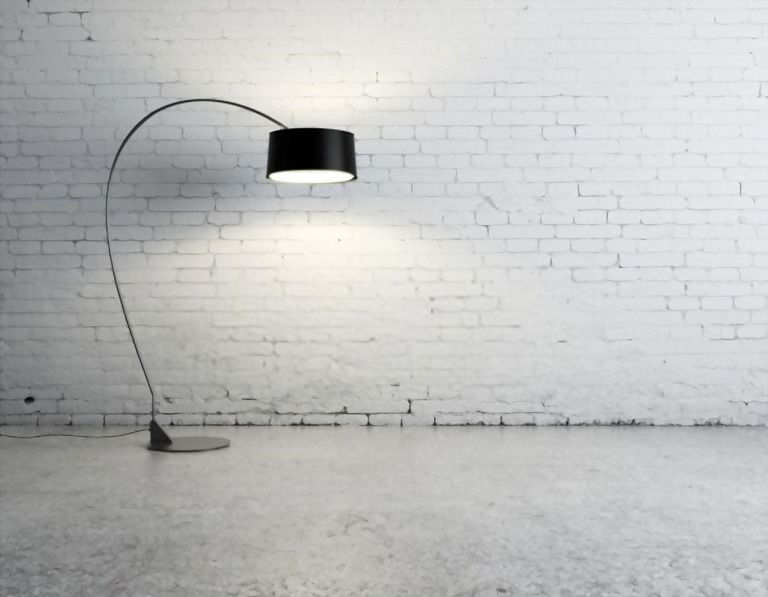 While adding light to a room, these types of lamps will allow you to control better over the space.
If you find the areas around your cabinet is too dark, try adding under the furniture or behind the construction with some battery-powered tap lights or LED strips. They will create the same effect.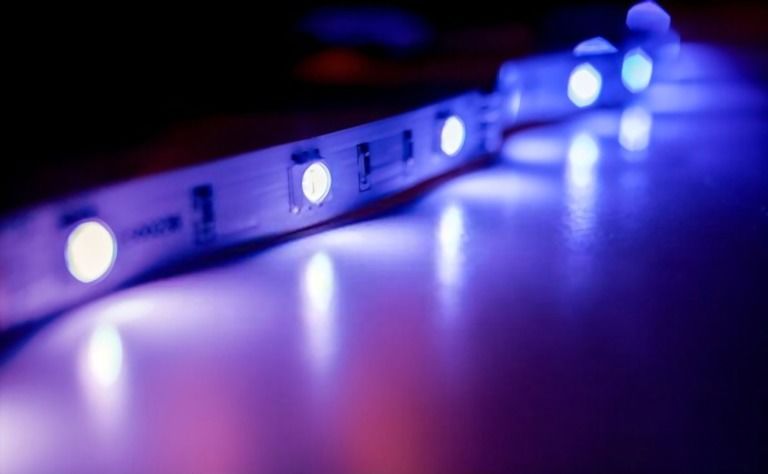 Commit To Light-colored Furniture
White or light-colored furniture is a necessary evil for a room with no windows. Although they will be prone to get dirt, which is the main reason many homeowners try to avoid these tones, it's worth the reward.
A nice try to make a living space automatically brighter and feel larger is adding an accent cabinet and a long, light-colored couch/sofa together.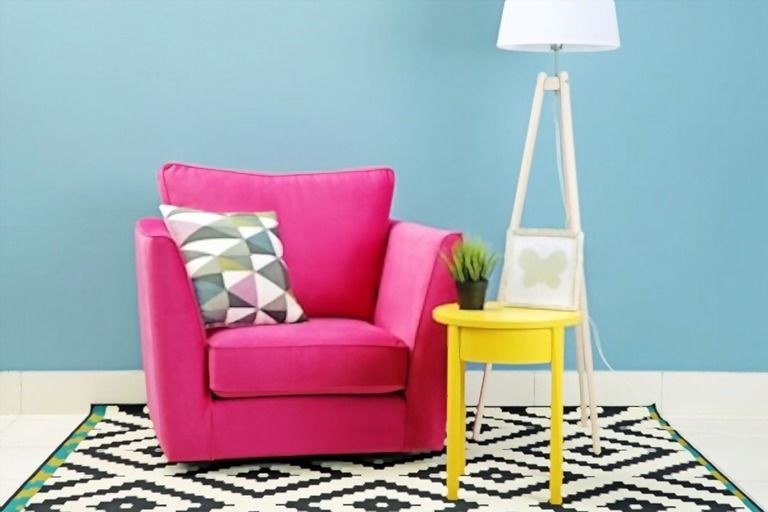 Why?
It's because this combination makes the wall look wider and taller.
Besides, you can place a long white media console in the center area on the opposite wall. Make sure such furniture is easy to clean or treated to worry-free about stains.
As always, when making a plan on your main purchases, try to list out the key items you must buy and determine their measurements to ensure they'll fit the space.
Counteract With Black
Sound counterintuitive but it's true that adding some hots of charcoal or stark black will create a nice touch of contrast, popping up more the light areas around them.
Some hints to introduce the right dose of darkness to your room:
Patterned fabrics
Sharp picture frames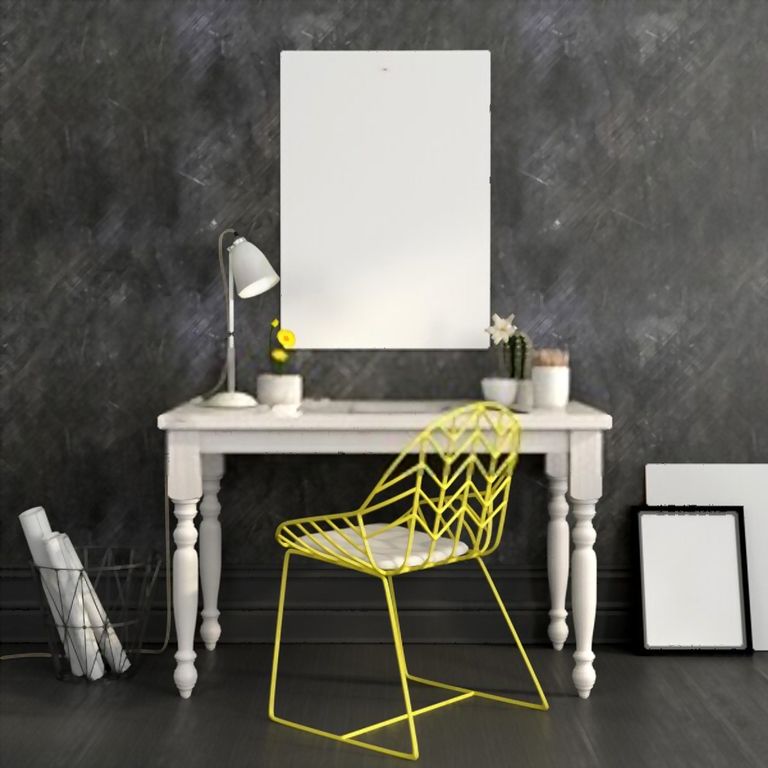 Long floor lamps
Wire chairs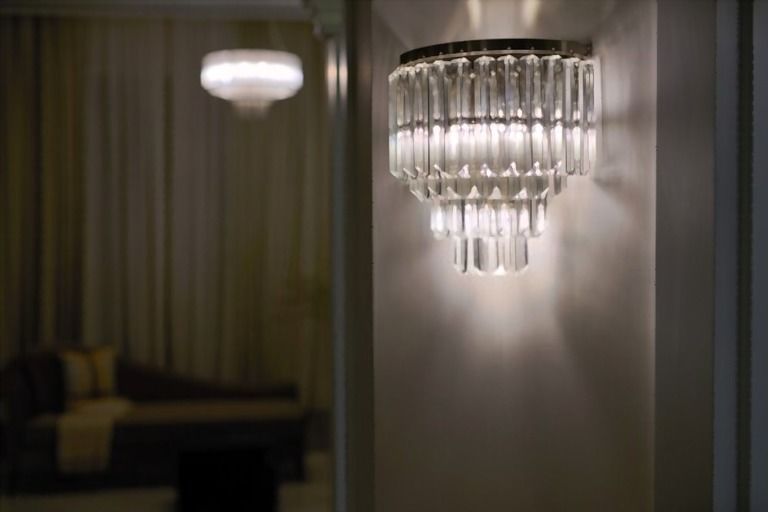 For those who love playing with colors and want to add some beachy vibe that recalls luxe seaside getaways with scorching hot sunlight, try adding punches of black and navy to your room.
Introduce Some Light Colors
Contrasting to the previous method, this is applied for a dark wall and flooring room. By sprinkling in some colors, creates a lively vibe with more fun, which will automatically add a bit of light to your space.
Remember that in a large-sized room, only one pop is not enough.
You'll have to sprinkle a tone or a color in several different moments. Such as some bright artwork in a dark-toned wall, a few blue throw pillows on a white bed sheet or a patterned rug tied into a light-colored turquoise chair.
Light The Walls
Until adding some plug-in sconces with shades and pot lights to my windowless room, I've only recognized how effective this way is in turning dark space into much brighter.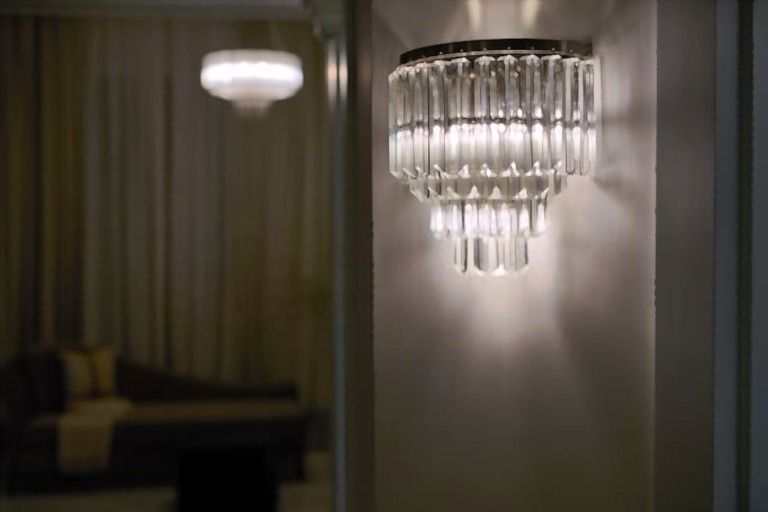 This is called "washing walls with light".
You should choose those lights aiming downward and upward, and install them as close as possible to the walls to keep the edges bright.
While casting light down onto the walls and adding lights to the ceiling, they are also a nice addition to accent your structures, like brick or traditional cabinetry.
To spread light across a wall, try pairing your furniture with some table lamps.
I also find picture lights are a great choice to both make a highlight point of your favorite art piece and light up a wall. One stone kills two birds!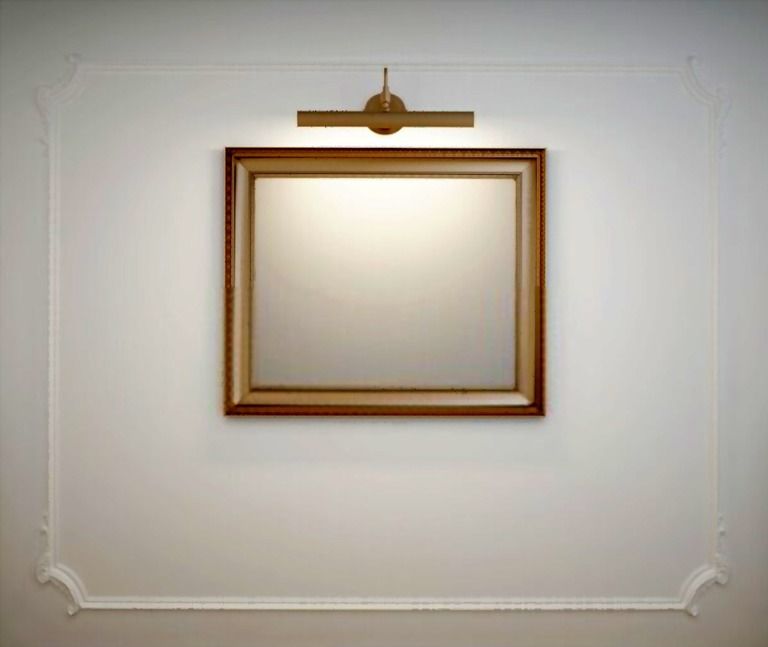 Now, what to do with a dim den or laundry room? My suggestion is alternating a pendant or a flush-mount ceiling light with a semi-flush light and hanging it slightly below the ceiling. This creates a glowing effect of a skylight and diffuses the light to the ceiling nicely.
Start With White
Using as much white as possible to scatter light. The reason is white sends a huge amount of light to indirectly bounce off other surfaces.
Paint your ceiling and walls white.
For more effects, you can try adding some white furniture, bedding, curtains, or frames.
Pick The Right Art
Hanging your favorite artwork is a better way for those homeowners who aren't good at taking care of plants but want to add depth and some light to your living space.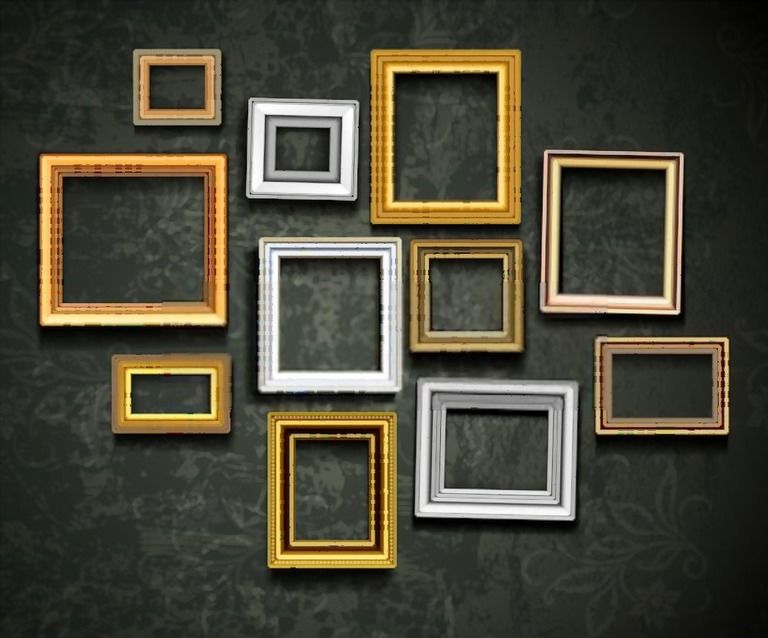 These art frames will be a nice focal point as well that pops of color and create your own vibe.
The best thing is they don't require daily or weekly maintenance like plants.
Hang A Mirror
While many designers love placing a mirror above the bar cart to catch and reflect some natural sunlight beams from the skylight into the room, rest the heart that you can apply this way for your windowless space.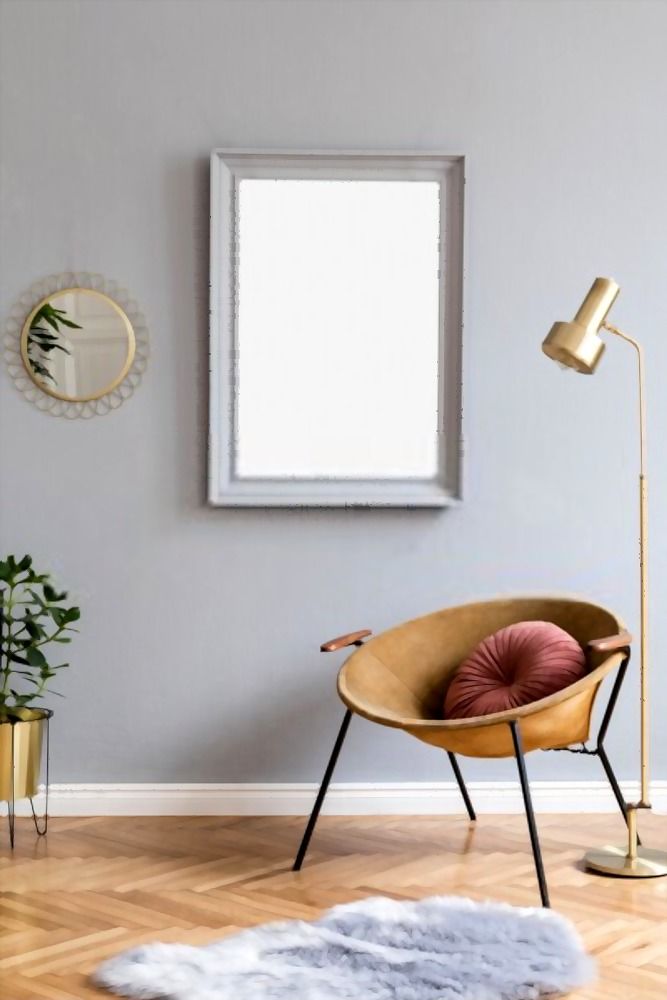 Whatever lamps or lights you've got – floor lamps, wall-mountable lamps, or ceiling lights, by placing strategically a mirror around them, you can fake more light in the room.
There is a basic rule of thumb – the more shiny-surfaces added to a room, the more light reflected back into it.
Conclusion
There's no dream home with no improvement. And it is not bad to have a windowless room since this is a golden chance for you to create on your own to fix that while adding vibe and beauty to it. with the 9 ideas, I hope you'll get a good reference source to lighten a dark room with no natural light on your own.
Thanks for reading!