The good news is that you don't need a large space to make a prince/princess-like bedroom as seen in many fairy tales. There are ways to make a small kids bedroom fun and private that your child also loves.
If you're wondering "how can I get the most out of a small kids bedroom?", this article is worth a read.
Incorporate Textures, Colors, And Patterns
Pops of color, textures, accents, or patterns are the secret weapon of many pro designers and also the key of many beautiful kids' rooms seen on Pinterest.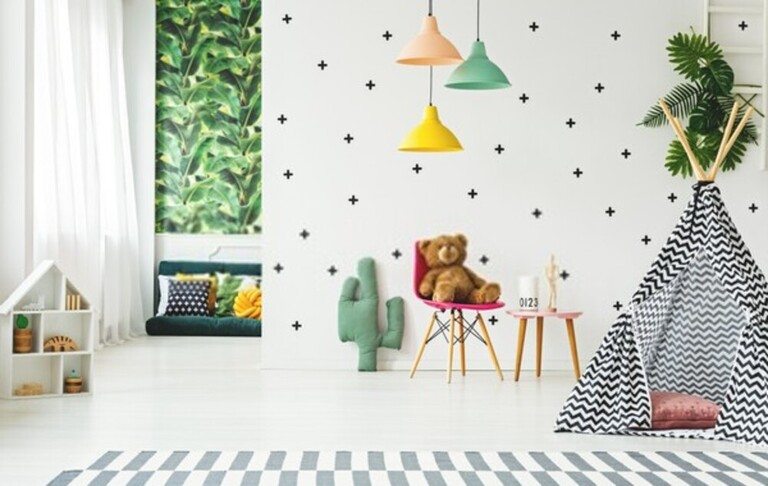 These decorating tools can magically add tastes and beauty to a space without making it feel too busy.
When choosing the colors for a kid's room, parents should consult the preference of their kids and consider a long-term solution.
Sure, most girl kids love hot pink but that doesn't mean they will love the color forever. Repainting the whole room in a couple of short years, meanwhile, is time- and money-taking.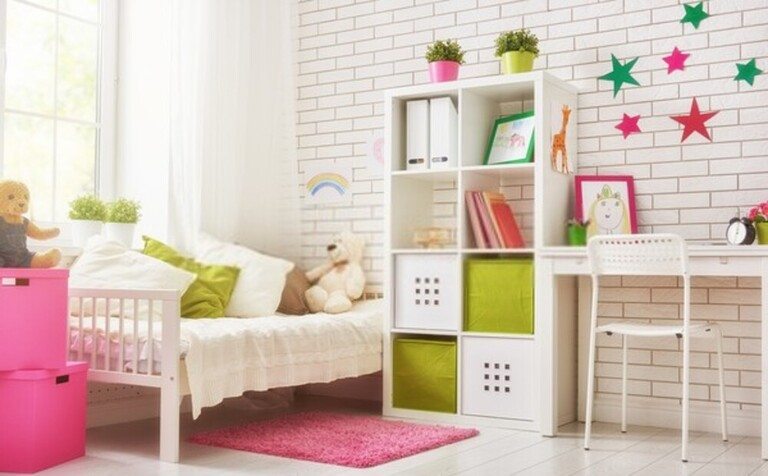 I highly recommend choosing bright, neutral colors as the main one in the kid's room and the accent color is the favorite color of your little angel.
Double Up The Storage
Kids' clothes, books, games, and choices keep changing frequently from time to time, so they come with a variety of stuff and their room quickly becomes cluttered.
To avoid that, parents should think about ways to double up the storage space.
A great solution to make the most out of a kid's wardrobe is to install the second rail. It's also worth considering the use of furniture with built-in storage, under-the-bed storage crates, wall-hugging book rails, and hooks.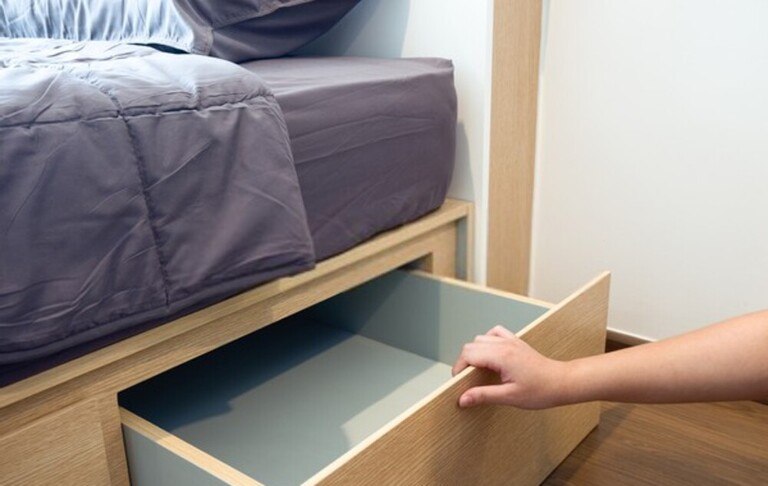 Use A Loft Bed
A wonderful way to double the usable space of a small kid's bedroom is to add a simple yet sturdy loft bed.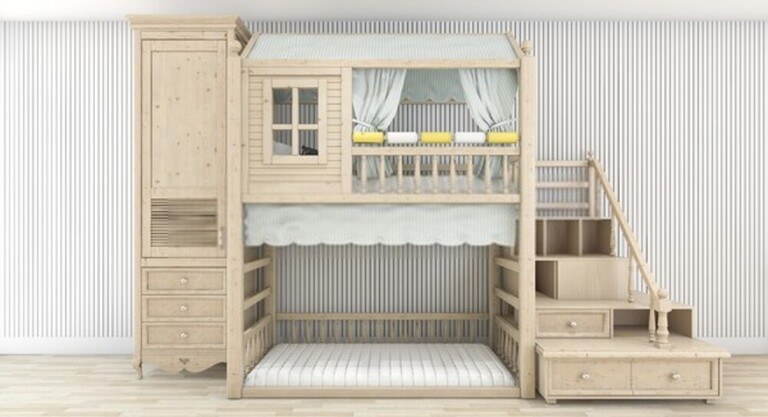 Loft beds come in a wide range of sizes, colors, and designs on the market, and you've also got the width of price ranges to consider. Whether the room is for one or two kids, adding a loft bed is all a good choice.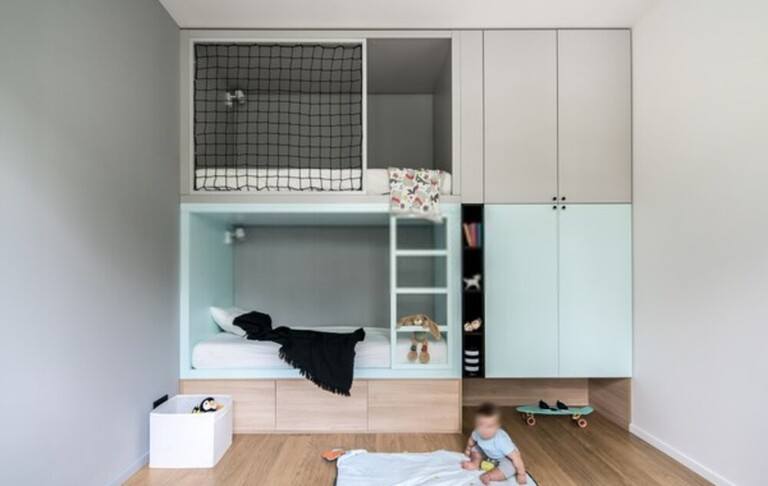 For one kid, this furniture gives him/her an extra play zone that can be easily transformed into a lounge area or a reading nook.
For two kids, it provides comfortable sleeping places for both while taking 2x less space than placing two beds in the room.
Arrange Twin Beds In An L-Shape
If your kids don't like to sleep on a loft bed but want a separate bed, you should respect their preference.
To make the most out of the small space, head the twin beds together to arrange them in an L shape, which expands the shared space effectively. Parents can add some cushions to make these beds as a couch-inspired makeover.
Keep The Décor Simple
Parents should focus on the thing that their child loves to do most – play. The more space to play, the more they love their bedroom.
To do that, you should keep the furnishings to the minimum and the décor as simple as possible (yet still looks interesting). This solution also makes the latter upgrades on the kid's room once they grow up a lot easier.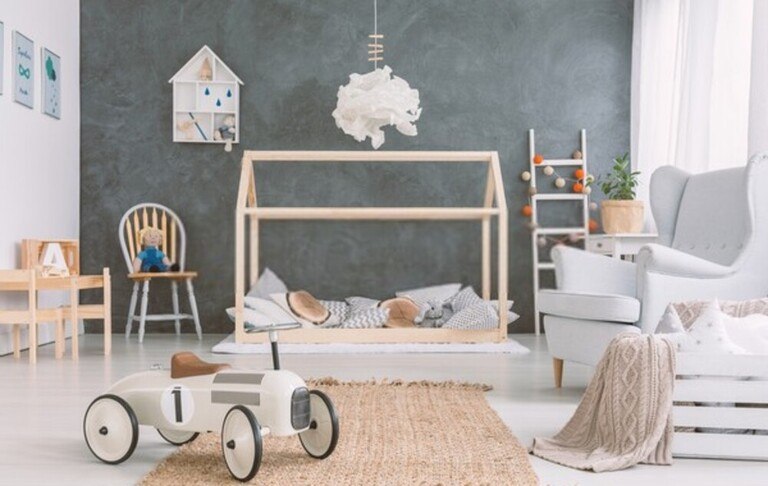 A floor-level bed is an ideal choice if you want to make it a multifunctional zone – for sleeping and for playing.
Create A Reading Nook
Reading before going to bed is a good way to help kids have good dreams while expanding their minds.
Then, why not create a cozy reading nook in their bedroom?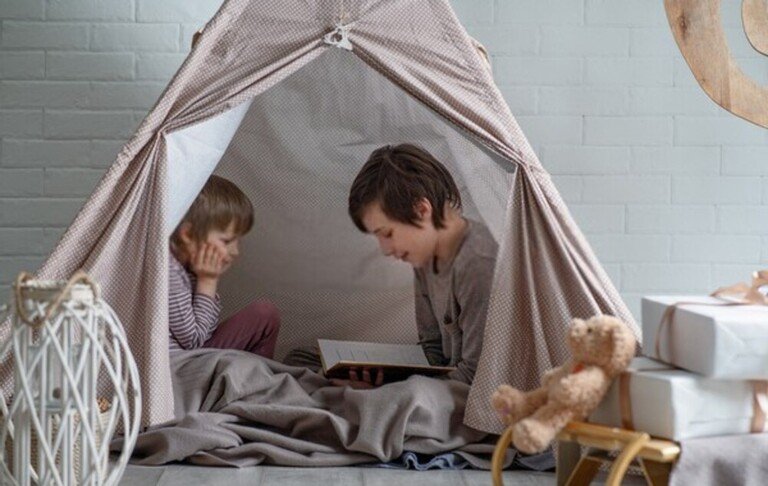 You don't need to spend a bunch on this idea, luckily. You can makeover their floor-level bed by suspending a fabric canopy from the ceiling and adding some cushions. Or, add a tent, a soft fur throw rug, and furnished with some comfy cushions.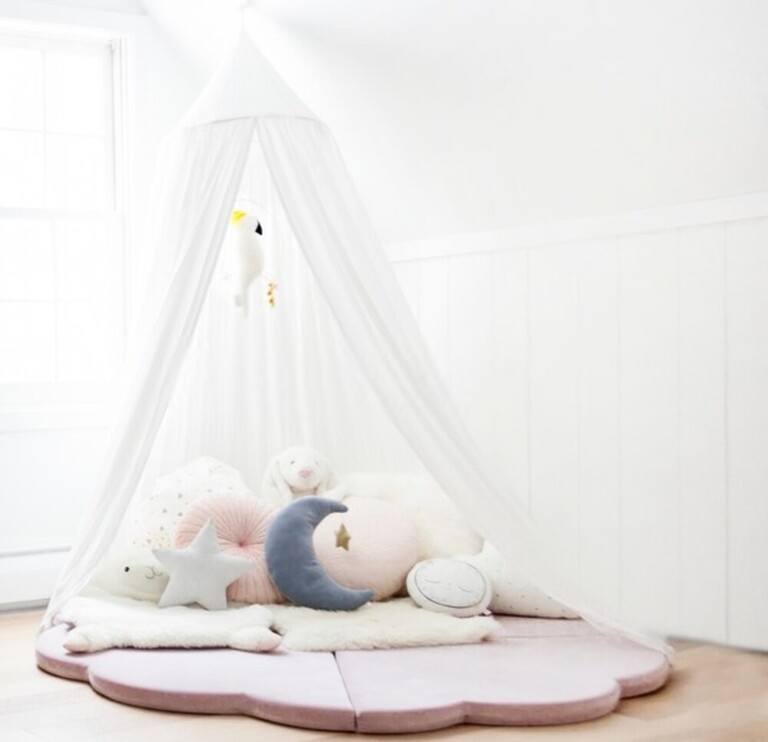 Gluing some glow-in-the-dark ceiling stars and hanging a few inexpensive fairy light strings to make this zone cozier and look magic – which encourages them to read more.
Wall Desk
Kids love imitating their parents and surely, they really want a desk to play alone, such as drawing or making art.
And, installing a small walk desk is a great space-saving solution.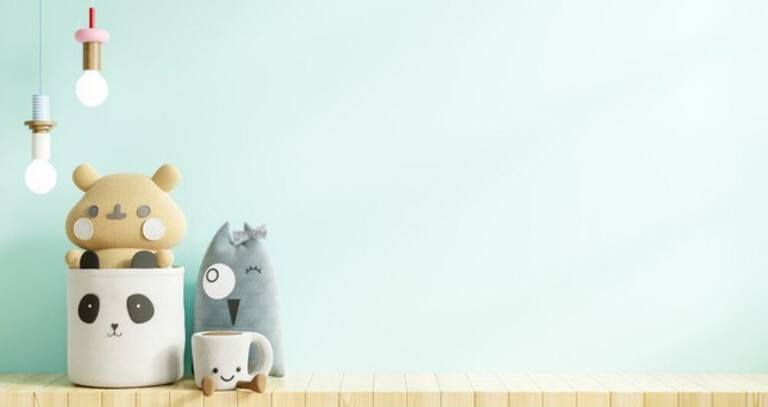 You can install some floating shelves above the desk to provide extra storage or buy a foldable chair to help maximize the space. However, don't forget to pay attention to the support and comfort of the chair.
Changeable Art Gallery
With a blank wall in the kid's bedroom, why not convert it into an interesting zone to display your kiddo's artwork – which is also a great way to encourage your kid's love to draw.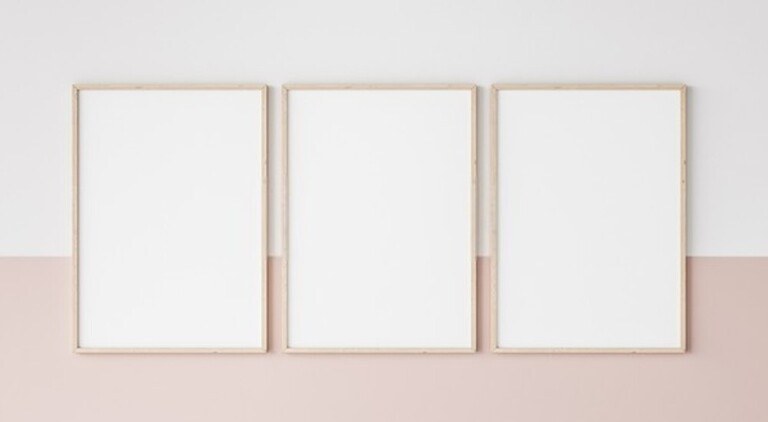 It doesn't cost much to buy a set of art/picture frames (if buying from your local thrift store, it will be more affordable).
Repainting those art frames is another fun activity to do with your kids. Then, mount them on the wall. Make sure the height is appropriate for kids to easily hang their artwork on their own.
Use Functional Décor Pieces
A great way to make the most out of a small kid's bedroom is to avoid buying mono-function décor pieces – such as cute toys, cars, and teddy bears - at all costs.
They just eat up space – which is narrow as usual and make the room easily messy. Not saying that kids change their preferences really fast, meaning that these décor items will soon be ignored.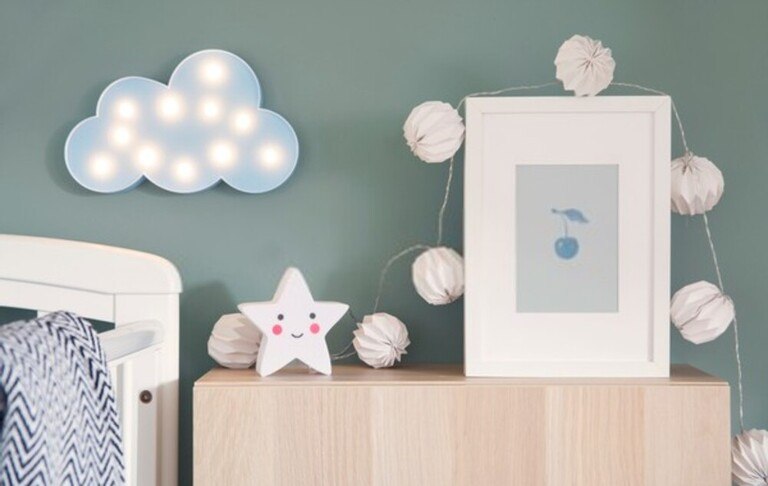 Instead, you can choose multifunctional décor items, such as a decorative wall lamp, a bean bag, etc.
Conclusion
From the bed to the closet, to the walls, there are plenty of makeover ideas to get the most out of a small kid's bedroom. The hope that those suggestions listed above helped you to do that and also hope that your kids love that. Thanks for reading!