It doesn't cost that much just to decorate a blank wall nowadays. There are more and more brilliant ideas, tips, and tricks that any homeowner, even those who are on a tight budget, can give a try.
In this article, we're going to list out some genius ways to decorate a blank wall without breaking the bank while still reflecting your lifestyle and taste. Take a look!
Painting Patterns On The Wall
Painting some patterns on a blank wall is perfect to make it more interesting. If drawing is something a little bit too much for you, some wall plaster molds and stencils might be your best assistance.

Just choose the patterns that you like, then spend an afternoon decorating the wall.
You don't have to repaint a whole one, but just add some small details based on the pattern. This way is very perfect to decorate a blank wall without making it busy with patterns and colors.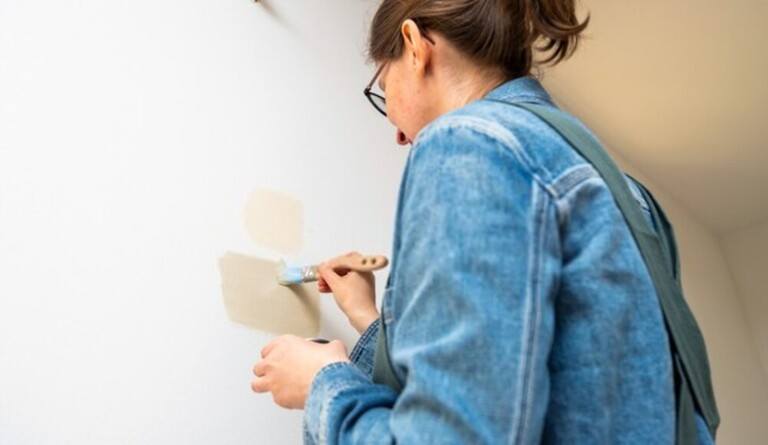 Neutral colors are trendy for wall patterns these days.
Using dark tones for the background and you can use appropriate pattern colors to paint your blank wall in either a classic or modern style.
Peel-And-Stick Wallpapers
This is the most popular choice for students living in school/college dorms or people who lie in a rented house.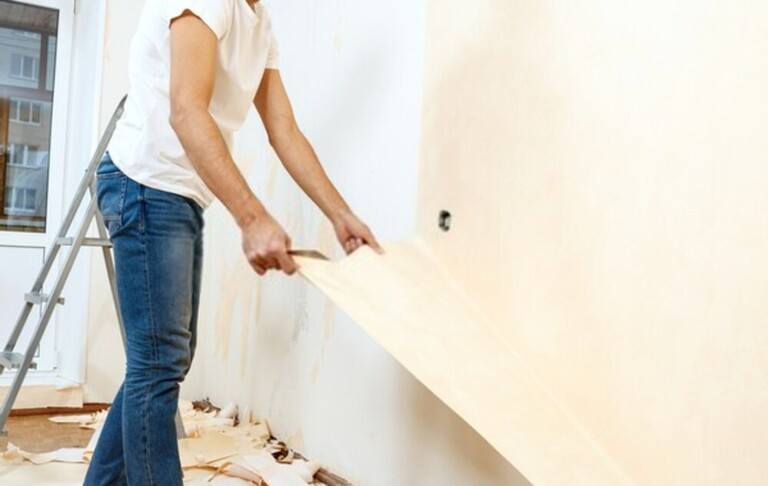 It allows you to freely decorate the wall in your own style but is still easy to remove when you move out. Moreover, it's budget-friendly and doesn't require water or glue to stick on the wall.
Peel-and-stick wallpapers are also a perfect choice for those homeowners who love to change their house interior décor theme frequently.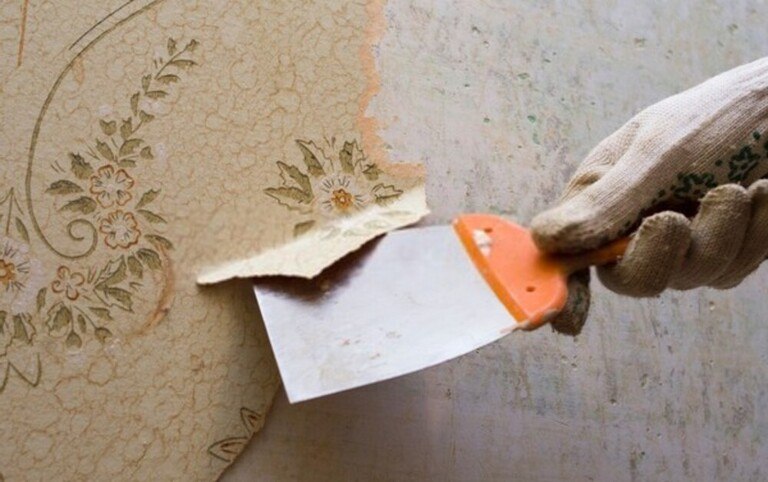 The most important thing when choosing removable wallpapers is colors, patterns, and quality.
Buy from a reliable brand to make sure the wallpapers are sticky enough to stay on your walls. Besides, consider the style that you want to follow – modern or classic – as well as your needs to choose the right wallpaper patterns and colors.
For example, if you want your home ceiling to look higher, try a horizontal striped pattern.
To create an antique and rustic feel, try brick pattern peel-and-stick wallpapers. We assure you that they'll change the whole look of your space.
Wooden Pallets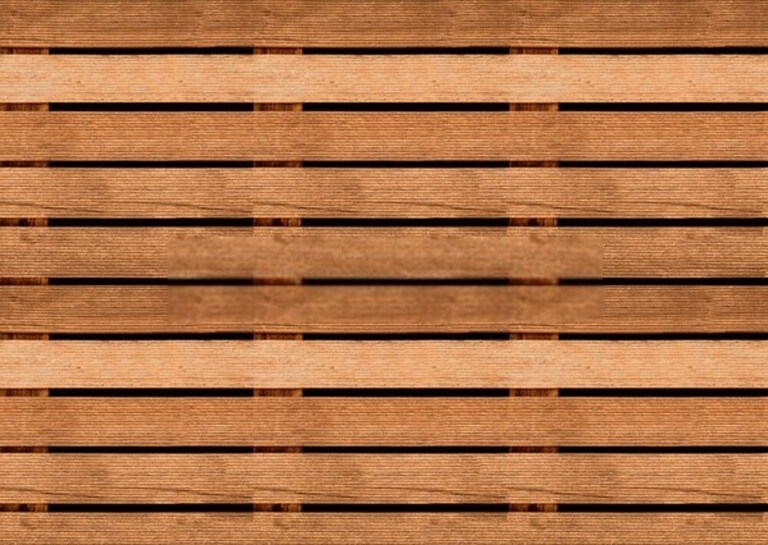 A good choice to make your living space feel cozier and look more natural. Additionally, wooden pallets also add a nice focal point to the room with hands-free and money-saving.
The biggest bonus is they fit most décor styles, room sizes, and various living spaces.
Aside from blank walls, wooden pallets can be used for your kitchen island, the bar zone, or the back wall of any cabinet.
Confetti Stickers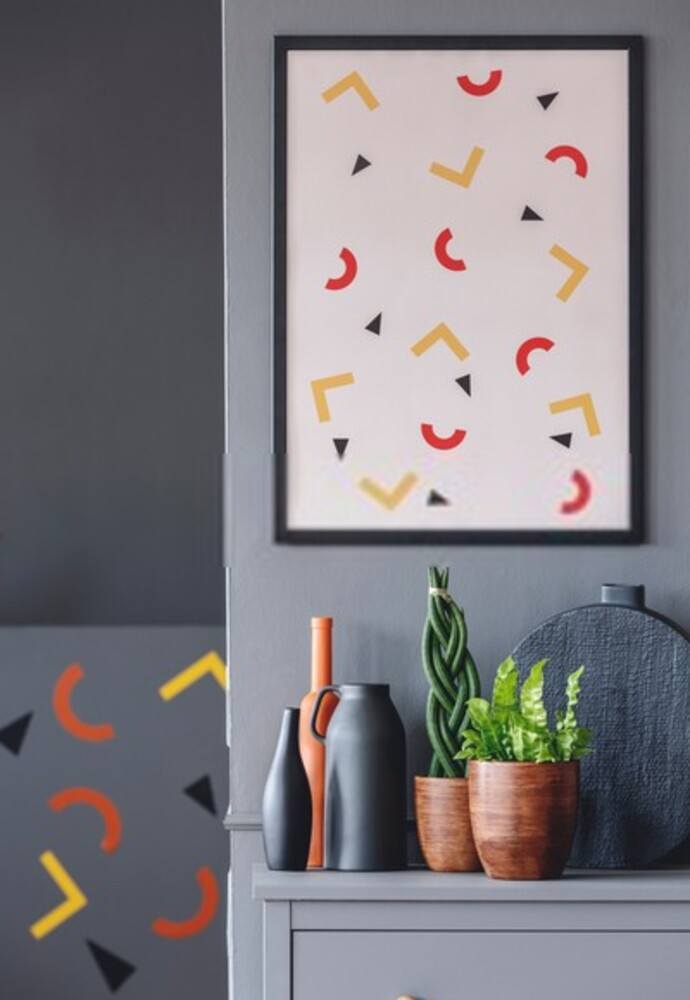 An effective way to hide small stains on an old blank wall is using confetti stickers.
Different from other styles of stickers, confetti ones are in various shapes and colors to meet numerous specific needs, such as covering screw holes or stubborn stains of different sizes.
These stickers are removable, which is a big bonus whenever you want to remove or replace them.
Tapestries, Wall-Hanging Macramé, Dreamcatcher Net
While these items are commonly found in college dorms, they can be a chic hobo ornament to decorate a blank wall, making it look warmer and classier.
Tapestries might not be an easy DIY project for everyone.
If you're not good at it, just buy some; tapestries are available in various colors, sizes, and patterns on the market. You can easily find them online, such as Amazon, Overstock, Wayfair, and Urban Outfitters.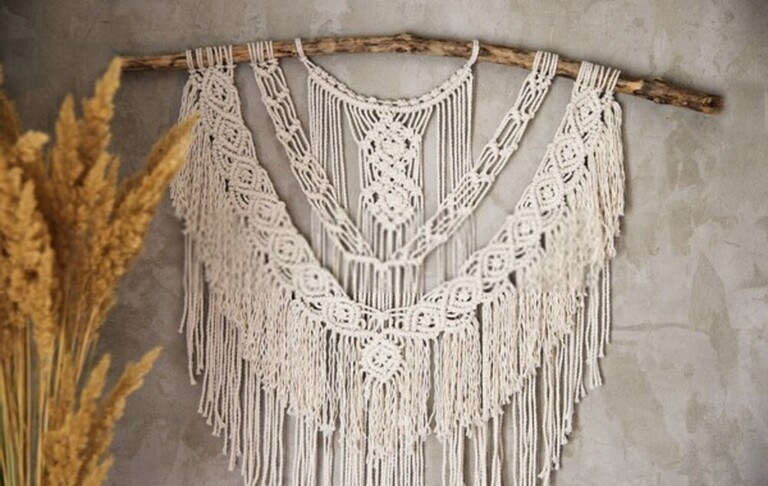 Obviously, buying a tapestry is always costlier than a DIY one at home. And, a basic rule of thumb is the larger the size, the more expensive it is.
The biggest advantage of these items is versatility and low maintenance since most of them are made of burlap and ink patterns.
This idea is for those who want a quick, easy way to hide mold stains and screw holes on a blank wall; all you need to do is choose your favorite tapestry patterns, then hang them on.
Washi Tape or Washi Sticker

It is named after Washi paper - a traditional Japanese handmade paper. Made of traditional handmade paper, it brings various benefits, like:
Various and beautiful patterns
Lightweight
Durable
Give a cozy look
Easily torn in different directions since Washi paper has no grain
Sticky and easily used on any wall surface
Leave no mark after peeling them off
This idea is perfect to decorate a small area of white blank walls, and also perfect for a boy's bedroom.
For the best results, remember to clean the wall surface thoroughly with light cleaning solutions to remove dirt before applying. Let the wall dry before applying the Washi sticker.
Printed Pictures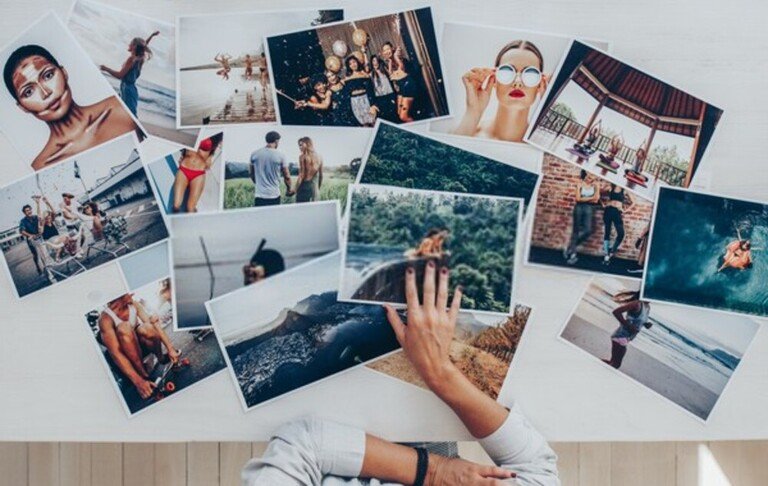 Use your pictures, family photos, or magazine images to create an inspirational wall to your liking.
Have numerous digital photos? Print them out and stick them on the wall. Arrange them on a staggered basis or organize them in the order of house bricks. Remember to print the pictures in the same size.
Do not use transparent tape to stick these pictures on the wall. Instead, use colorful and convenient tapes such as Washi stickers.
Conclusion
Wall-decoration requires the homeowner some certain skill of arranging many items together in a creative order. Hope that our genius ways to decorate a blank wall listed in this article were useful to you.
Thanks for reading!