Whether it's farmhouse or glam, adding greenery into your home helps liven up the energy, ambience, and make it beautiful. If you're looking for some home decorating with greenery ideas, here are my favorite suggestions on a budget.
They are:
Friendly for all living space: new house, rental apartment, and dorm
Don't require you to be a good gardener
Super-easy to try
Hanging Plants For Study Room

While it's expensive to buy a hanging flower/plant basket, you can easily create some on your own. This project is super-easy to do and fast.
What you need to prepare to just a plant pot and 8 pieces of 1.5-meter rope.
Put the ropes together and tie one end into a single knot, like this:
Make sure it is pulled tightly. Now, take two of the strands that are next to each other and tie them in a single knot. Repeat this all the way around and make sure the knots are at a similar height.
Once you've done that, take one strange from either and tie those two together and that will be the same for the whole way around. Again, make sure they're at similar heights.
Tie big knot right at the end and finally, use it to hang your flower/plant pot up. Spider plants or ivy is my recommendation.
For small pots, command hooks can handle their heft easily. But if you intend to hang a big pot of flowers, consider creating a sturdier hook.
Tips: To prevent the edges of rope from fraying, you can either melt them with a lighter or use some clear tape to wrap around.
Re-Paint Old Planters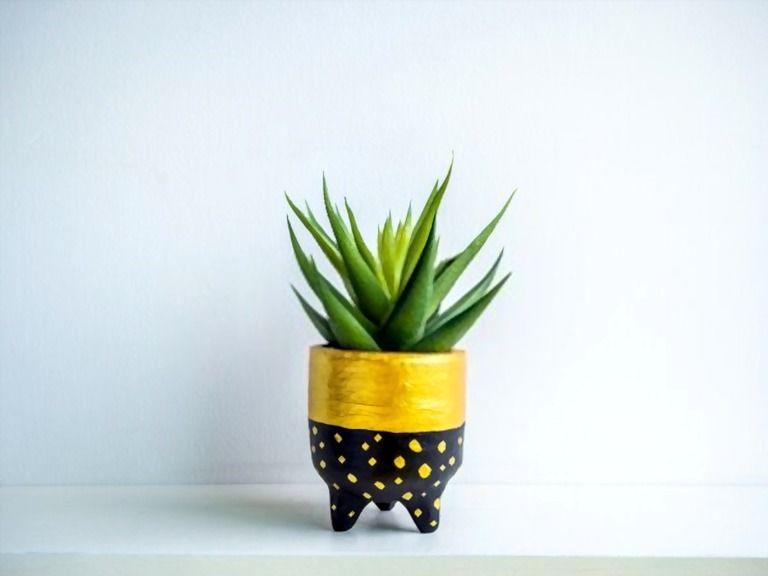 Dressing up your old planters is a nice way to refresh their appearance and add to your home décor beauty.
This is also money-saving and fun to try because there will be one less wasted item while your kids (or even yourself) have an interesting activity to enjoy.
Choosing paint is important.
If the planters are of plastic, acrylic or enamel paint is a great choice for the glossy finish while plastic emulsion paint for a matte finish.
Before painting the planters, remember to wash it thoroughly and make sure there is no grease or dust left. Then, let them dry. Sanding is another highly-recommended extra step if your pots are made from clay and the surface is uneven.
For some painting techniques, learn more here:
Indoor Water Garden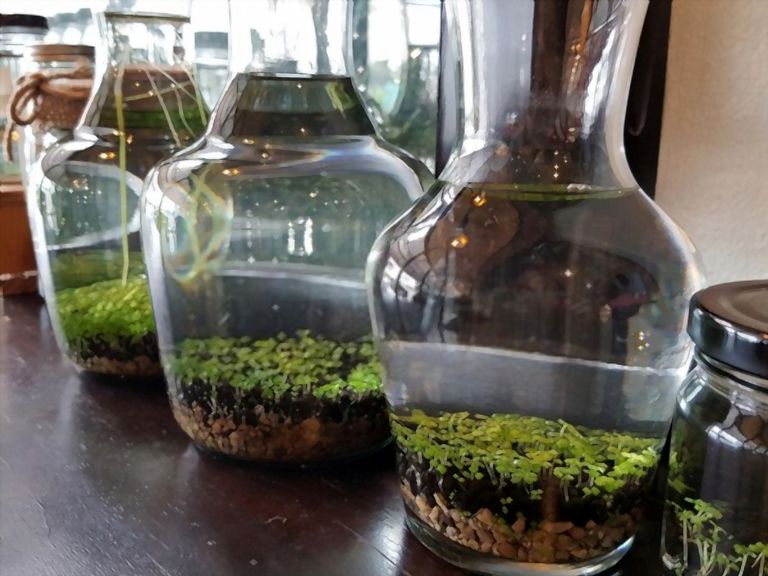 For this project, you can use any kind of container that's clear glass to hold water. Take advantage of your old mason jars or flower vases and then go to get your plants.
Find in the local garden centers or pet stores for indoor water plants, like java fern.
You'll also need something to put your plants in to weigh them down. My favorite go-to is aquatic gravel or you can mix them with sharp sand and horticultural charcoal which helps to keep the water fresh.
Last up is some aquatic plant food tablets to keep the plants happy and a sludge destroyer if you have an algae problem.
Rinse debris off your plant roots and clean the gravels until the water is running completely clear. Otherwise, they will make the clip water really cloudy and it's just not a good look.
Don't forget to clean the vase as well.
Now, place the pot of your water plant into it and add water.
Remember to provide enough light to keep them healthy and that's it.
Greenery Centerpiece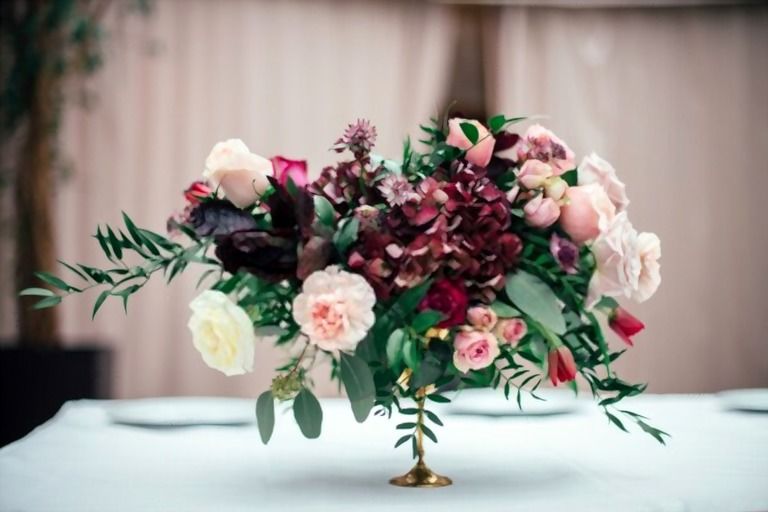 Another worth-trying project is DIY a greenery centerpiece for your table runner.
It is not compulsory to have both flowers and green leaves in there. The way this centerpiece looks depends on your preference, mood, and budget. I prefer cutting flowers from my backyard garden or sometimes, just green leaves.
Other things you should prepare are a vase/pot/plant holders and floral foam or water.
Start with re-sizing the floral foam to make sure it fits snugly into your vase. Measure the vase's diameter then, use a sharp knife to cut the equivalent length of your foam.
Soak this piece with water and place it into the vase.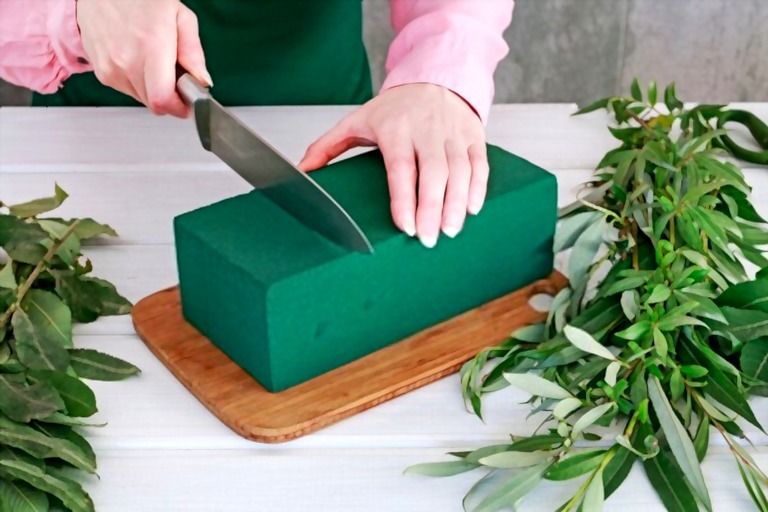 Cut the flowers and branches into appropriate length. Pull off excessive leaves that might be submerged in water/foam, which keeps your plants living as long as possible.
Now, stick them into the foam one by one.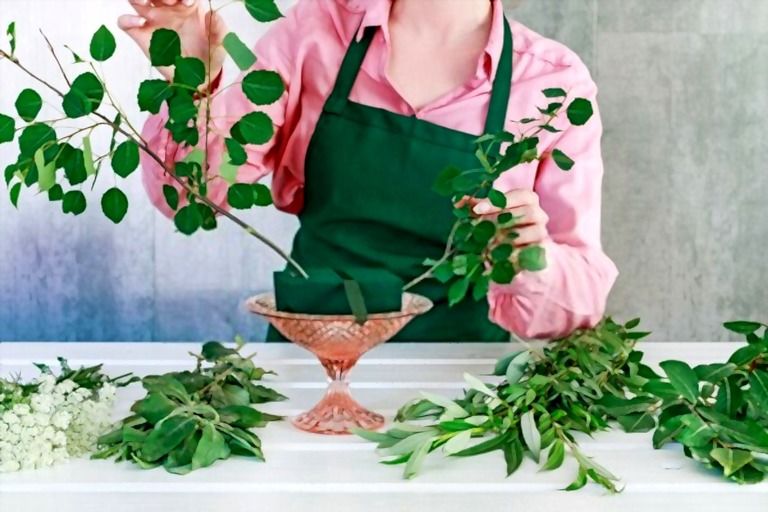 Remember to adjust them for the best look. Be gentle to avoid breaking your flowers.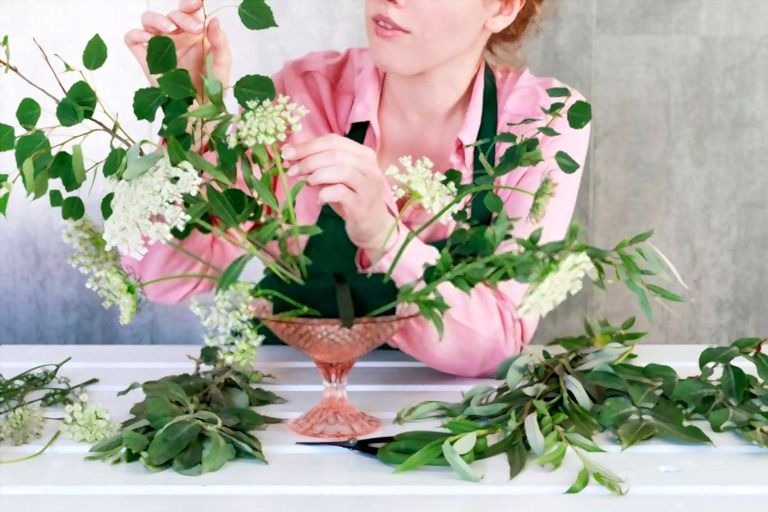 Vertical Plant Pocket Wall Garden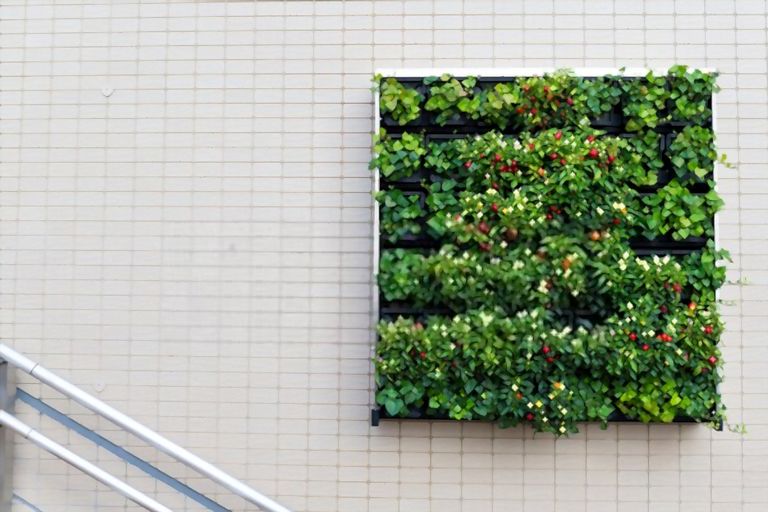 This is my most favorite way to grow a small garden indoor without cramping up my narrow flooring space.
Vertical plant pocket wall garden is particularly perfect for a small house or there is a plain wall that you still have no idea how to decorate it. The materials needed for this project are very easy to find, inexpensive and the whole process is simple to carry out.
One thing you need to make sure is the amount of light for these vertical plants.
Choose walls near a window or install LED grow lights to help them grow healthily. Besides, remember to prioritize light, small, and easy-to-maintain plant pots.
It's best to blend different color tones together to make your vertical garden look more interesting.
To make one on your own, learn more here:
Conclusion
Decorating with plants is amazing.
If you're a person who loves having greenery all around you, I hope these decorating with greenery ideas has helped you find out the right options for your new home. Thanks a lot for reading!