How will you decorate a large blank wall? Do you want to turn it into a place to display your favorite collection or take advantage of this space for your functional items? You can also show your style and statement with neon signs, a wall mural, a piece of art made on your own, or your favorite wallpaper. Let's check each idea and detailed suggestions below:
Functional Items
Below are functional focal points:
Statement Mirror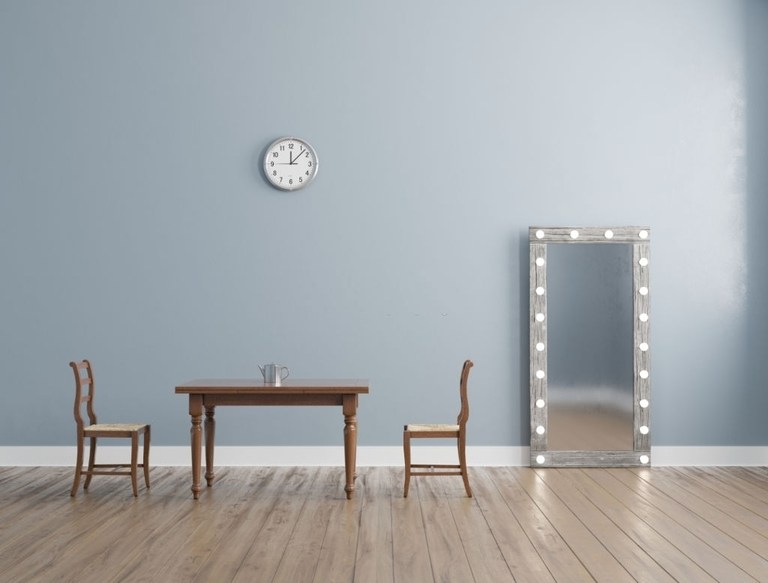 Perhaps most people know about the effect of mirrors in interior design. They allow you to see your reflection in the mirror. Besides, they also reflect light, making your room look bigger and brighter.
Let you choose a mirror with a bold or fun shape (frame), that functions as a piece of wall sculpture To avoid making your blank wall larger.
A Full Bookcase System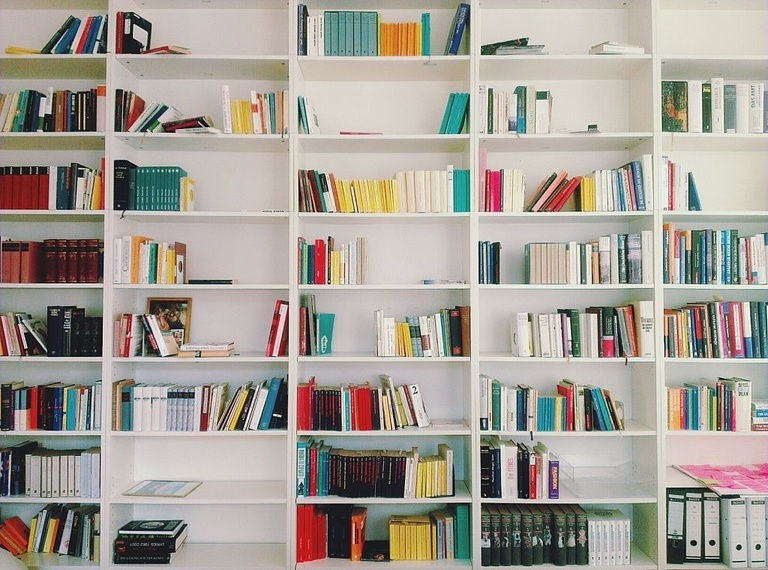 Apart from filling the whole length of your blank wall, you can use it to store many books and decorative items.
Floating Shelves
Like a bookcase, the floating shelves are also places for artful displays of a few books, some art prints, small plants, and other decorative items.
What are the best parts?
Unlike a heavy and bulky full-size bookcase, these shelves allow you to put them together for your style and visual interest. Just make sure that you know how to do it properly without causing a mess.
Moreover, you can increase or cut down your shelves to fit how many decorative items you have.
Sconces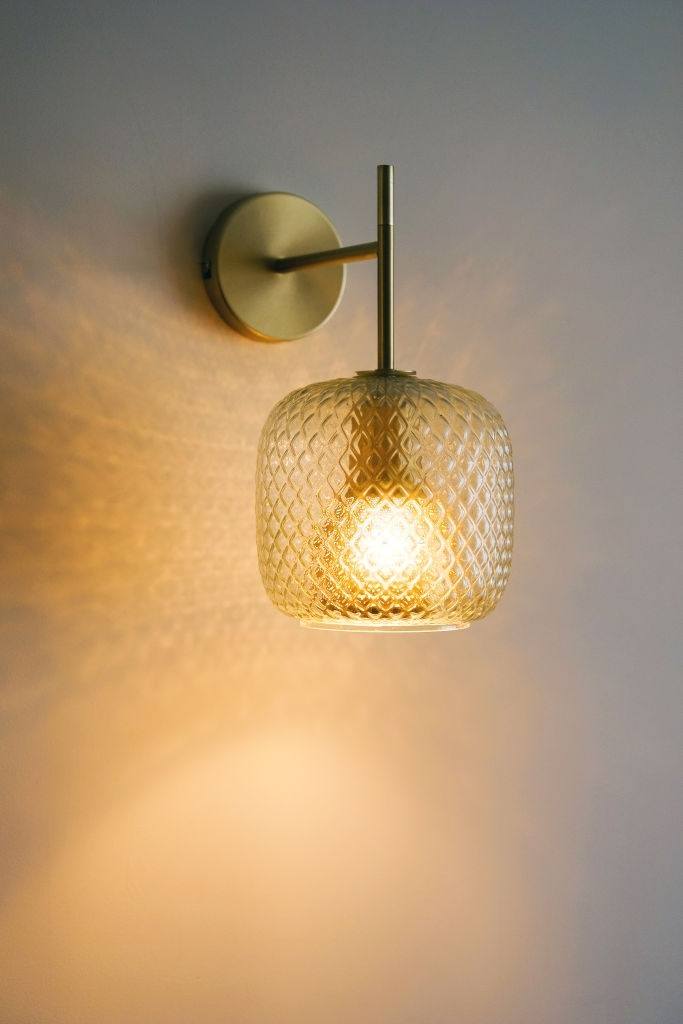 This wall lighting method is a bold visual appeal. They can both provide your space with extra light and fill your blank wall.
Although a pair can balance everything, sconces with exciting shapes and finishes like a minimal, streamlined cone lamp or a matte black can be a focal point.
Sculptural Lighting
This is another way to add lighting into your space and fill your blank wall. The unique design of sculptural lighting sets off minimalist and streamlined rooms with unadorned walls.
How can sculptural lighting keep your wall from feeling sparse and sparse?
In this case, your blank wall acts as a backdrop to amplify for more shape of sculptural light fixtures.
Wall-Mounted TV
Hanging a TV on a blank wall is a wonderful solution to decorate your wall and watch TV with your friends and family. However, only one television isn't enough to fill the wall, so you need to combine with other decoration ideas to cover space, like using a floating shelf or adding a pair of sconces.
Chic Magazine Holders
Depending on your wall size, you might need more chic magazine holders to store your magazine collections.
Collections
Now, I will show you how to use your blank wall to display your favorite collections:
Gallery Wall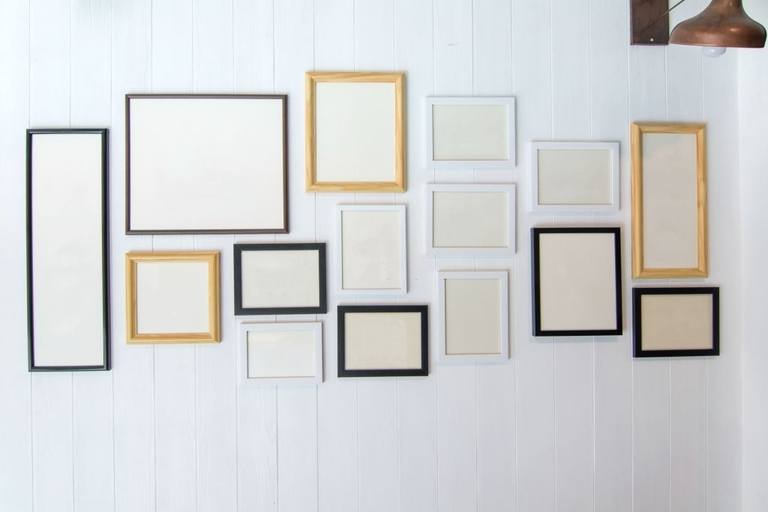 Your blank wall can become a museum for your favorite collections, such as drawings, paintings, photos, magazine photos, calendars, old postcards, tickets, posters, and wrapping paper.
Before displaying, let you lay them out on your floor for a proper arrangement. For instance, using an odd number of pieces in different sizes can contrast in scale.
It's easy to attach these items to your wall without requiring you to make holes with a drill. What you have to do is attach them with a regular tap or double-sided tape.
Woven Baskets And Hats
These items are great to add texture to a simple room with straight lines, clean-lined furniture, and boxy windows because they can create a nice contrast. But, you need to pay attention to their size and designs and your room's design.
For example, round and relatively shallow baskets can easily highlight your blank wall more than other designs.
No matter which kind of hats you have, you should display the same type on a wall, like a collection of straw hats, a collection of caps, and a collection of fedoras.
Generally, I highly recommend you use these items for a neutral or white wall.
Plants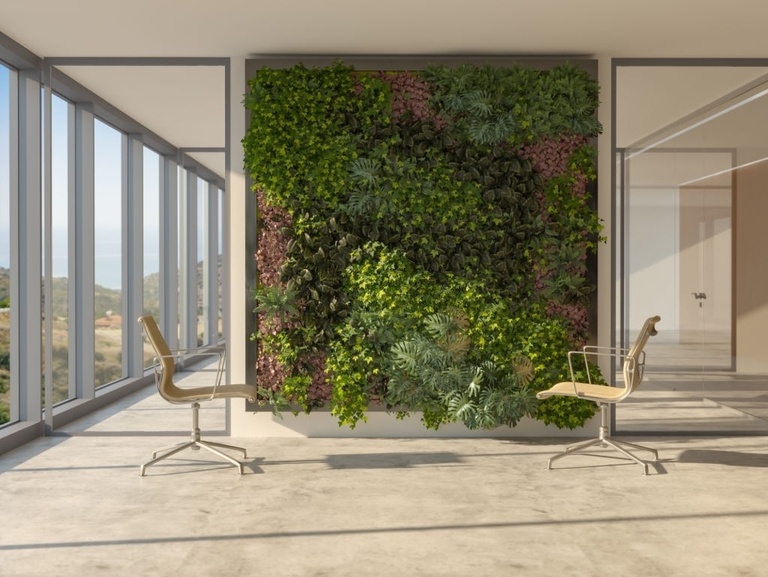 Leafy greens (one or 2 plants) can add a lush look and an organic touch to balance and make your framed artwork gallery wall smoother.
Do you have many plants (small greenery and succulents)? So, why don't you try a living garden wall idea?
Others
You can also try other ways with different purposes:
A Large Piece Of Art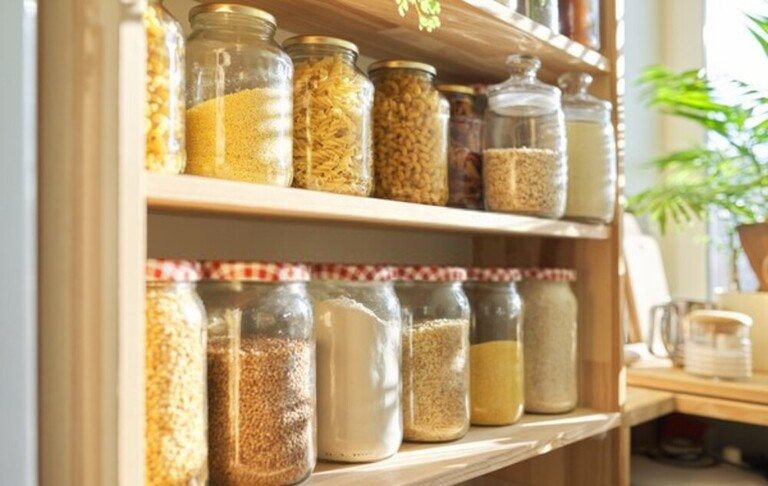 This can be an oversize painting (drawing on your own), picture (choose one from Pinterest), or photograph (taking your selfie picture, your idol, or your loved oneS).
The bigger your art is, the more texture, color, and visual appeal it brings. So, please consider your room design carefully.
Wallpaper
Depending on your design and color, you buy a wallpaper with suitable details, colors, and patterns. For example, most kids love a room with fun patterns and eye-catching and colorful details. A wallpaper with elements mimicking natural textures like wood graining and marble can create a clean and layered look.
Quilt, Blanket, Or Tapestry
This quick and efficient way can cover your blank wall and add a touch of soft natural texture to your whole room.
Remember to choose one, fitting your preference and your room design. Refer to some ideas as follows:
A vintage patchwork quilt

A highly textural woven blanket
Note:
A thick unit is soundproof for your room.
Wall Mural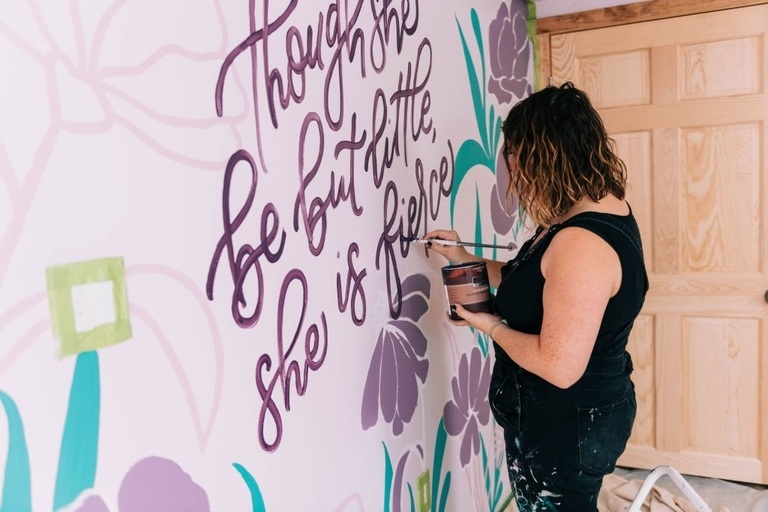 Wall murals can add a great piece of beauty into a captivating and elegant room design. Although this solution is similar to wall art, it's cheaper. It doesn't require a frame to minimize price.
A wall mural about gardens and nature can add richness and texture to your room design.
Folding Screen
The folding screen doesn't require to be installed and hung. It is easy to set up and efficient to work. Lining one along your blank wall or a corner can create a sophisticated focal point.
Neon Signs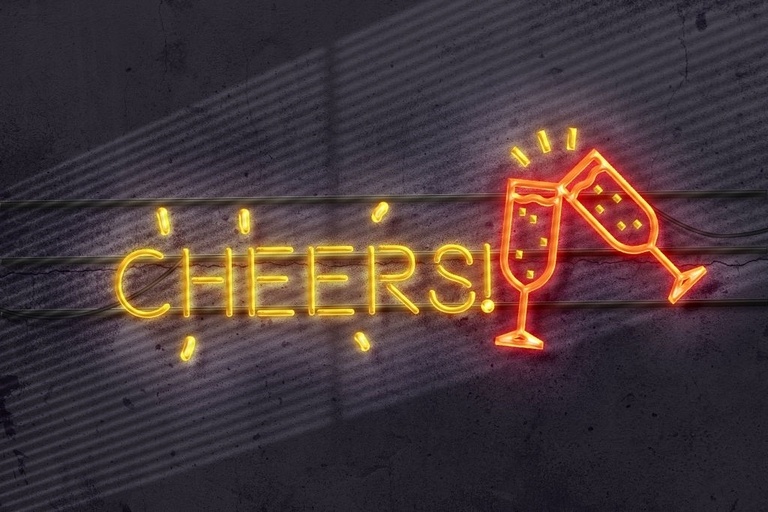 Hey, this is a trend now. Putting your favorite word or phrase scribbled in neon lights on a blank wall can easily create a chic and playful statement for your room.
Painted Accent Wall
This way seems simple, but pay attention to choose a color that can turn your blank wall into a proper accent wall for your room.
While bright color can turn your large blank wall into a focal point immediately, softer color makes people pay attention to your furnishings more. Painting the wall is enough, but you can add some art for more details.
Leave It Blank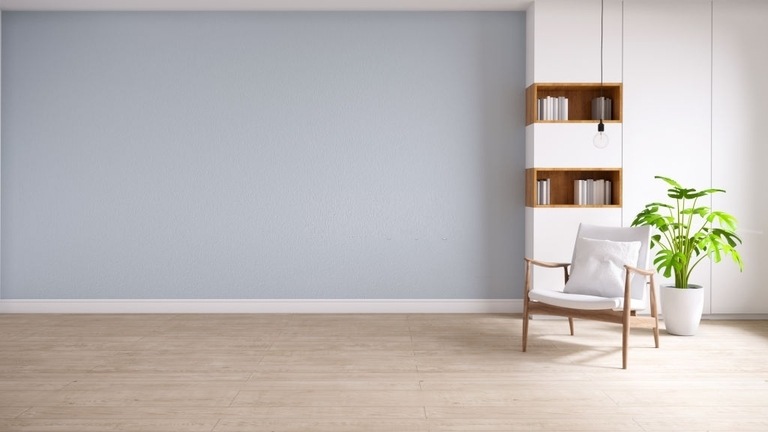 You don't hear something wrong. A blank wall is considered as a background to see your furniture. A white wall can highlight each unique shape and form of furniture, suiting minimalist style.
There are many ways to decorate a large blank wall: painting a color (or not paint), using functional items or decorative objects, even using your collections.