Usually, a home office is used for work, which requires excellent concentration and productivity, while a guest bedroom is a place for taking a rest. Does anyone here visit your friend's and relative's houses for work? I am sure that not many people here say yes. Regardless of opposite features, I still can help you create an effective combination.
Why Should You Combine Your Home Office And Guest Bedroom?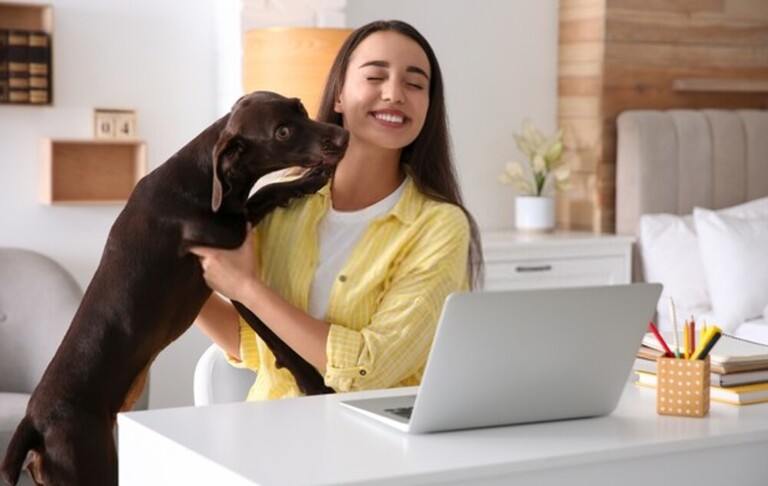 You need a home office working from home because other places around your house aren't ideal offices to work for a long time. Your bedroom and living room have many things that make you get distracted.
Let's think about these prospects below:
How long can you work with a comfortable bed next to you? I always want to sleep whenever I accidentally touch my soft bed. Just 5 minutes. And 5 minutes turn into an hour before I know it.
I always see and touch my phone, TV remote, a magazine, even an apple (starting eating in an unguarded moment) in the living room. OMG...
If you usually welcome regular visitors, a guest bedroom is a must. But, what should you do with your small apartment or house? Combining your home office and guest bedroom helps you save a lot of space. Moreover, this is also an excellent solution for your hosting guests who need to work when staying at your home (this is a rare case, I think.)
How To Decorate Your Room According To Your Needs?
Do You Have A Small Room?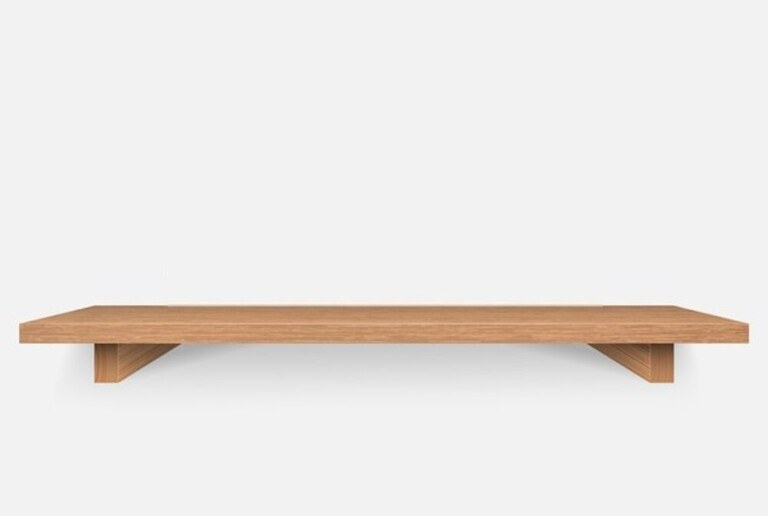 Here are some suggestions for a small room:
Instead of nightstands, you can use a stylish double-duty desk that functions as a nightstand and workspace. I just recommend this solution for those who don't need to use a large desk.
Or you can use a wall-mounted desk. Although it has a small look, this type of desk is functional. Some designs, for example, feature storage space that allows you to organize your office items in hidden areas without making you get distracted. Others come with a height-adjustable functionality, suiting for both adults to work and children to study. Many wall-mounted desks are able to be folded when not in use, turning into a box in the wall. It saves a lot of time, right?
You can consider a rolling desk that allows you to roll it into a corner in your room, move it to another room, or store it in a closet when your guests visit.
To save more floor space, you should use a slim, minimalist, and lightweight bookcase rather than a bulky full-size bookcase. Even a long item can function as a room divider that is useful to divide your room into 2 separate spaces for working on the desk (home office) and sleeping on the bed (guest bedroom).
Do You Have A Large Room?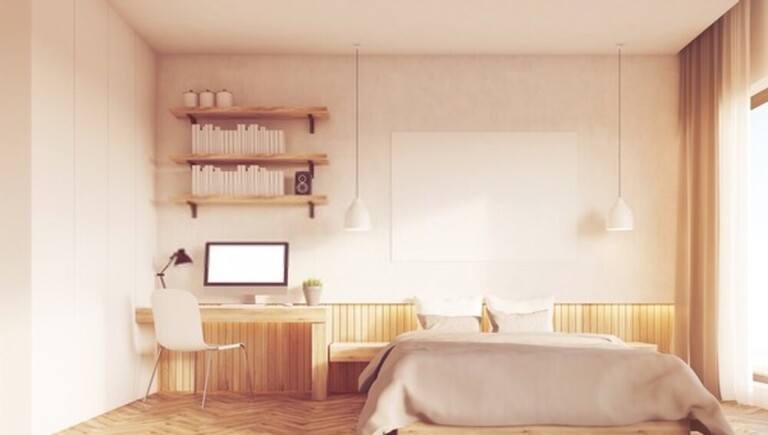 Don't let this advantage fool you. Though this type of room allows you to build a full bed setup, using furniture without organizing it properly causes a mess.
Make sure to put everything in the correct positions as long as you have comfortable space to walk around the bed without feeling boxed into a cramped layout.
Put nightstands by the side of your bed.
Set up your working desk far away from your bed and near your windows to receive natural sunlight.
You should have a floor mirror that can make your room look bigger.
Of course, you also need storage containers to store your document, paper, and other office items, especially, you should prepare empty containers to keep your guests' luggage.
Do You Want To Have An All-In-One Small Room?
If yes, you should invest in multipurpose furnishings that provide your room with many working and relaxing areas without overcrowding your space. Below are some of them:
A sleeper sofa can function as a sofa and a guest bed. When unfolding this sleeper sofa, you have a full-sized bed to sleep comfortably. In the folded condition, you use it as a sofa to sit for reading a book, listening to music, and taking a rest.
In case you don't love reading books on a sofa, you can buy a reading chair. It adds a beautiful look when putting in a corner and near to your window. Besides, it is for relaxing; even you can work some simple things on this chair.
Pro Tips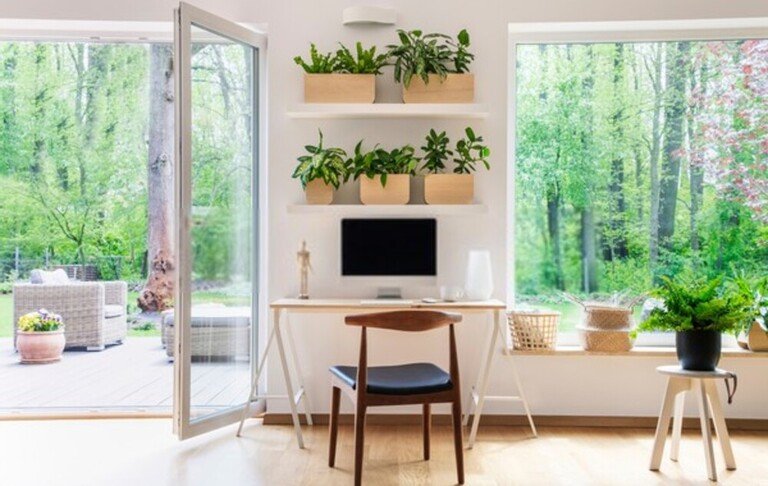 Draw attention to a focal point by emphasizing the most exciting piece in your room and downplaying other things. For a big window with a beautiful view, let you arrange your furnishings around it to make this area more impressive. No matter how you organize your room with an exposed brick wall, don't block this wall.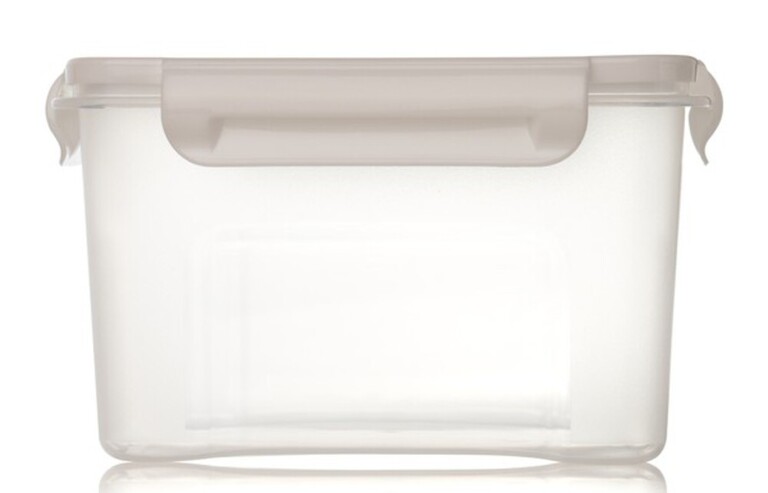 Combining home office and guest bedroom successfully must create a multi-functional space. And proper organization plays a vital role in maximizing your space. I can't provide you with a detailed guide to organize your own room because I don't know what you have. In general, anyone needs shelves and storage containers for storing your office items and bedroom supplies. As I mentioned, you have to prepare some empty containers for putting your guests' luggage and clothes.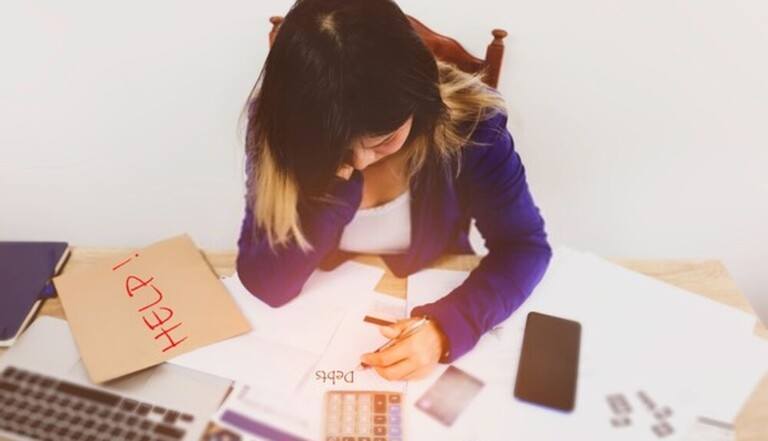 After every work session, your room will be covered by more or less paper and receipts. So, don't forget to throw these piles of unessential things away before leaving your room unless you want to work in a mess the next day.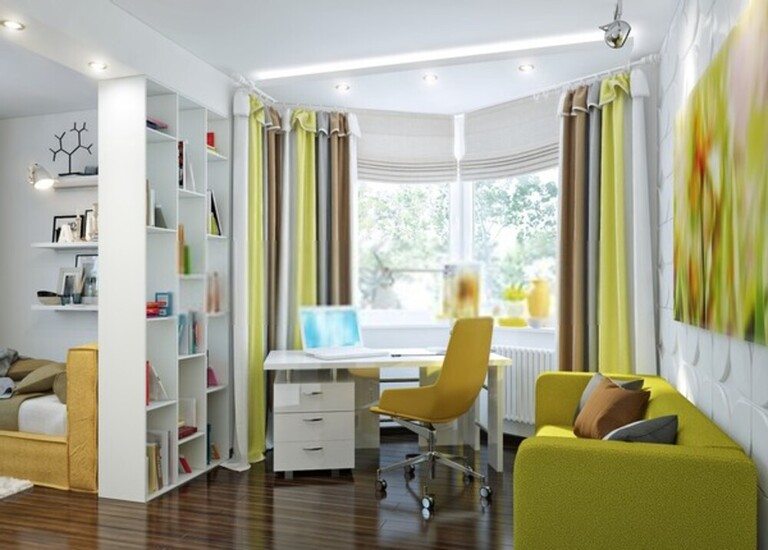 You should plan the full space before buying furniture for this room to create a unified color and material palette. This helps you link your ideas and items around your room together. You, for instance, have a walnut desk, you should mix it with walnut bed legs or incorporate vintage lamps. This creates harmony in design for your room.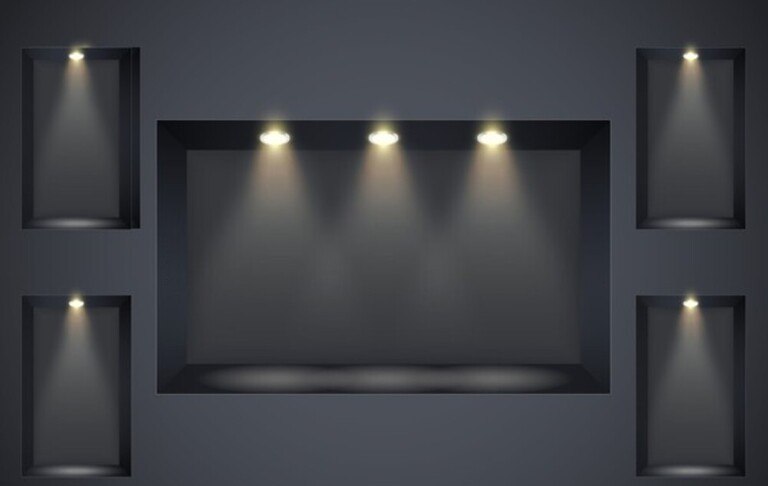 Even if your room is small, you have to prepare various lighting sources because this is a multifunctional room. You need soft and cozy lighting for sleeping and a bright lighting source for working. In this case, recessed lighting and center pendant can meet your requirement.
Your multifunctional room, combining home office and guest bedroom, should meet your working and sleeping needs without badly influencing your sleep and productivity.