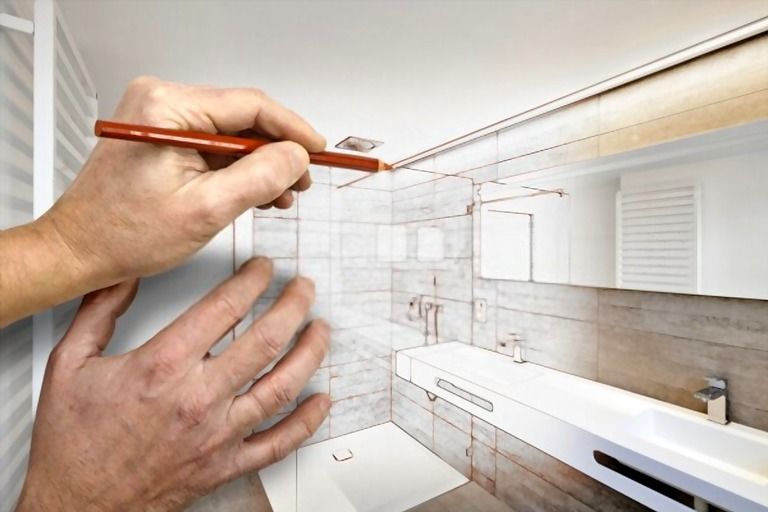 https://www.shutterstock.com/image-photo/drawing-renovation-luxury-bathroom-estate-home-687231751
Having a small bathroom is like hard math because there are plenty of issues to solve therein the most struggling part is how to organize stuff to ensure enough storage space without cramping up the area.
If you've had a headache in finding some possible cheap bathroom remodel ideas for small bathrooms, here is my sharing:
Mirrors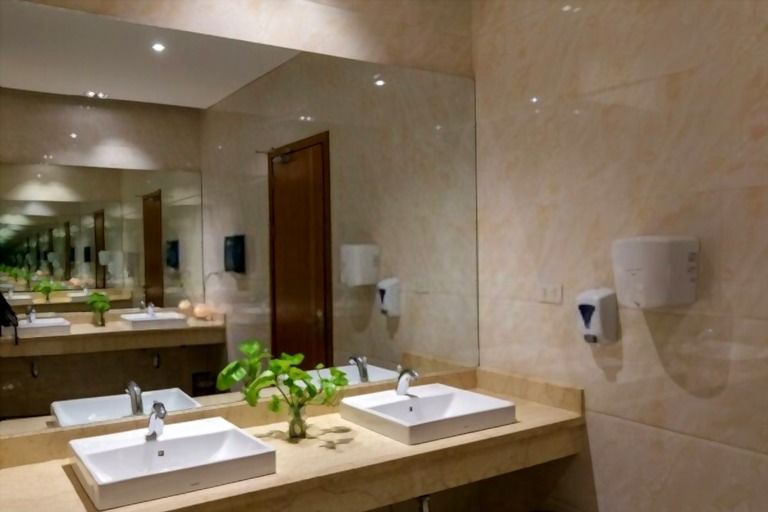 This is one of the easiest and cheapest ways to make a small bathroom look much bigger because it creates the illusion of more space.
Installing some mirrors instead of leaving plain walls.
But remember to choose the right size of mirrors for your bathroom. Follow this rule: It should be a few inches shorter than your sink area or vanity length. For instance, with a 45-inch vanity, the go-to mirror should be 40 or 42 inches. Don't go anything longer than 45 inches.
Hang it 5-10 inches above the sink or 4-7 feet above the floor. Make sure it is between the sink and the vanity lighting. Above all, it should be eye-level for most users.
The shape of mirrors plays a huge role in the vibe of your bathroom.
Irregularly shaped mirrors bring an element of decoration and visual interest.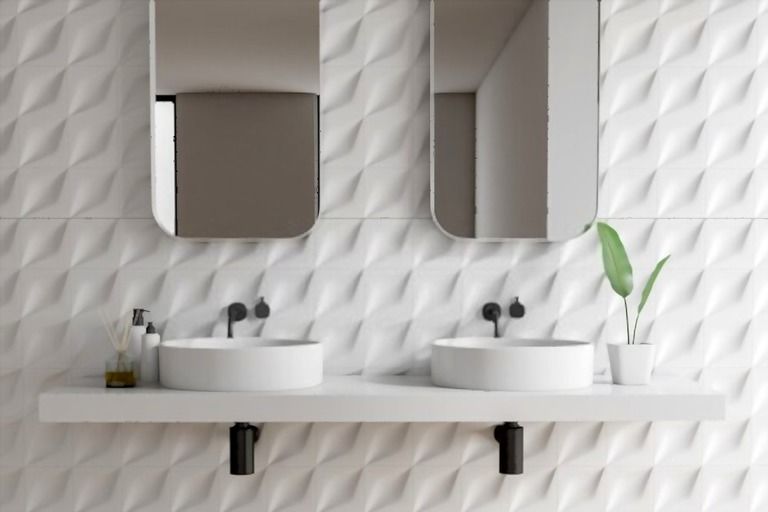 Rectangular shape offers a classier look and more functional, which is perfect for modern bathrooms.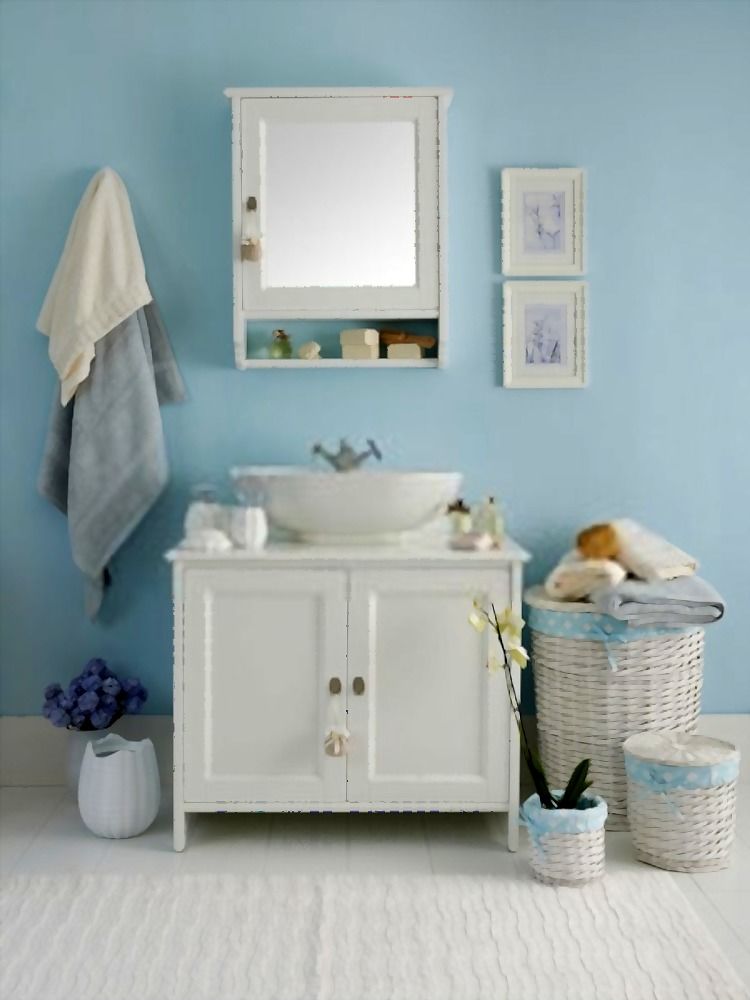 Meanwhile, the round shape has a soft element to space.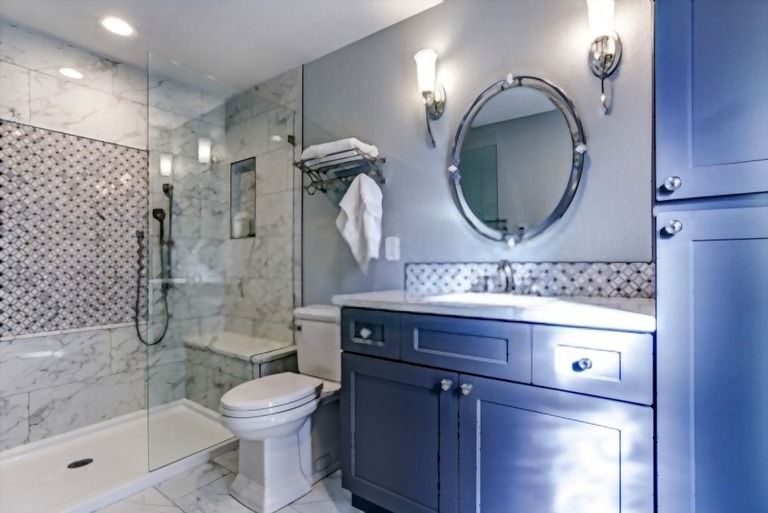 Bathroom Lights
The choice of bathroom lights depends on the shower, tub area, and vanity but they should still ensure to create a cohesive and stylish feeling to the overall design.
Below are some simple ideas for you:
A chandelier or pendant light for palatial feeling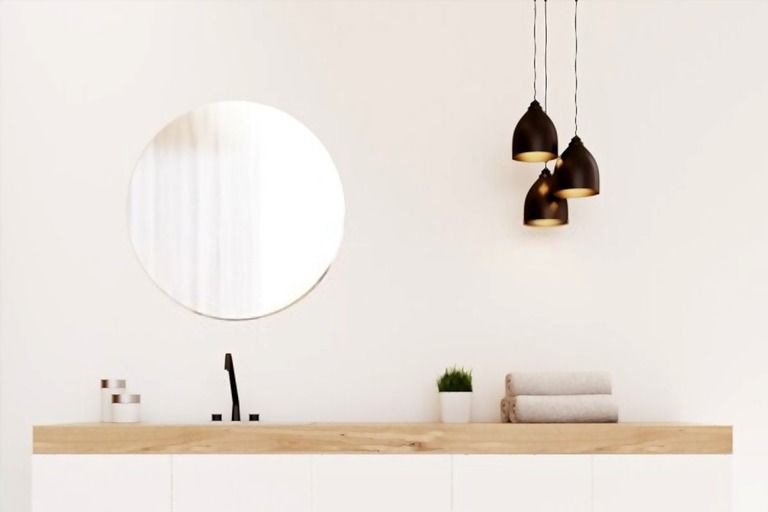 Use a sconce for your tub area to create a soothing ambiance
For elegant feeling, choose pendants over the sconce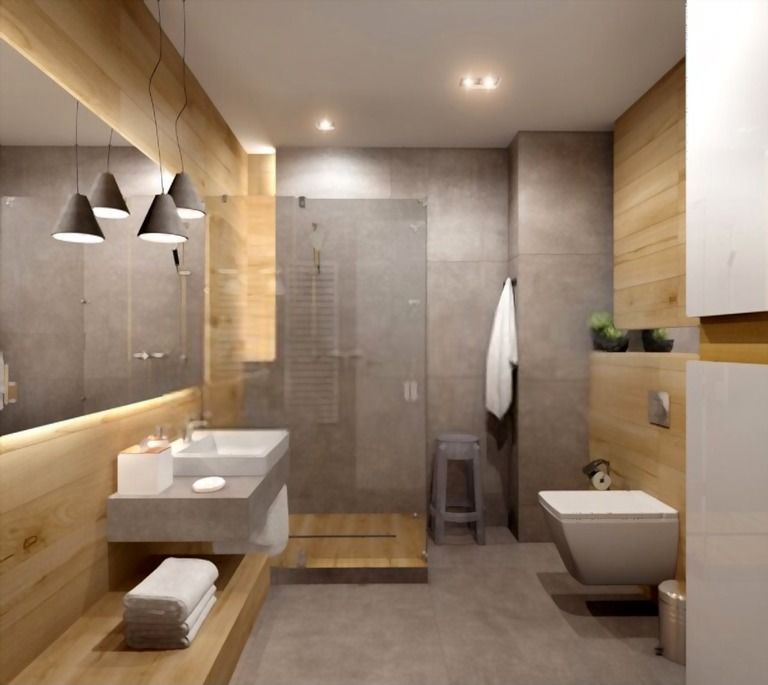 If you want to enhance the beauty of your narrow bathroom as well as add depth to it, plan for layers of light. The 1st layer could be a mixture of flush mounts, pendants, or chandeliers. The 2nd layer is task lighting and the 3rd one is accent lighting.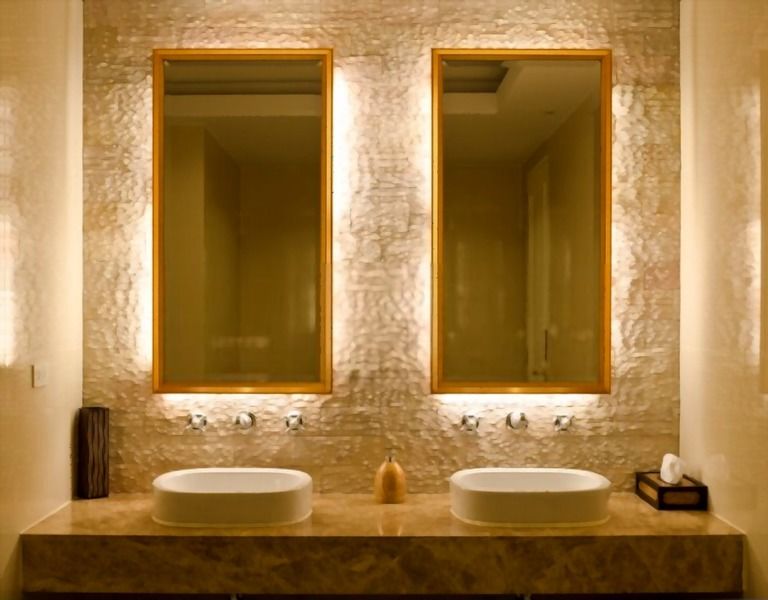 Bonus: Chrome and brass are the two most popular choices of bathroom lights when it comes to finishes because these options easily complement other accessories in the space.
If you intend to combine a sconce and fixture, make sure they are the same finish family.
Sink
Together with mirrors, the sink is an important focal point in any bathroom.
With a little cleverness and creativeness when choosing the sink styles, cabinetry choices, fixtures, and types of setup, it's easy to turn a cramped bathroom into an airier and more pleasure retreat.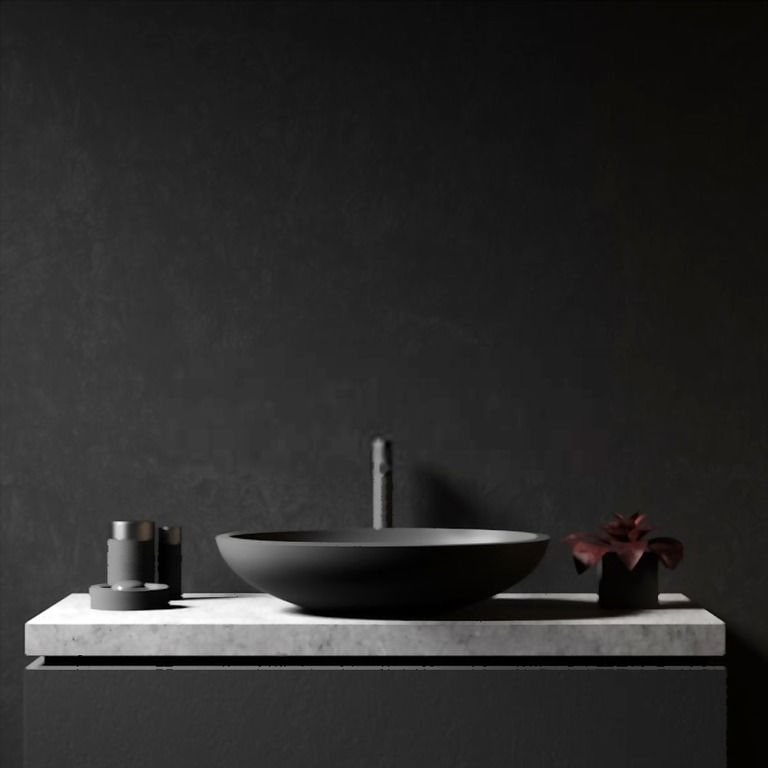 For narrow space, here are some wonderful types of the sink to consider installing there:
Type of Sink

Highlight features

Strength/Suitable for

Toilet-lid sink

Mounted on top of your toilet

After you wash your hands, the soapy water will be directly drained into the toilet bowl.

The most space-saving, economical, and eco-friendly model

Elongated sink

Feature double faucets and a skinny trough sink

Long, narrow bathrooms

Create a coolly modern or charming vintage look

Scaled-down vanity

The sink is located right one the vanity top

Under 50 square feet of space

Console sink

Include a console sink supported by 2 or 4 skinny legs

Provide extra storage space under the basin

The slender legs give the illusion of airiness

Pedestal sink

Rested on a floor-mounted pedestal or mounted to the wall

Really tight bathroom space

Wall-mounted sink

Include a washbowl and plumping pipes

Vintage or retro style bathroom
Showers
While the standard shower measurements should be at least 36 square inches, many designers advise going for 30 square inches for petite bathrooms.
Here are some creative yet affordable shower ideas for small bathrooms:
Eave Shower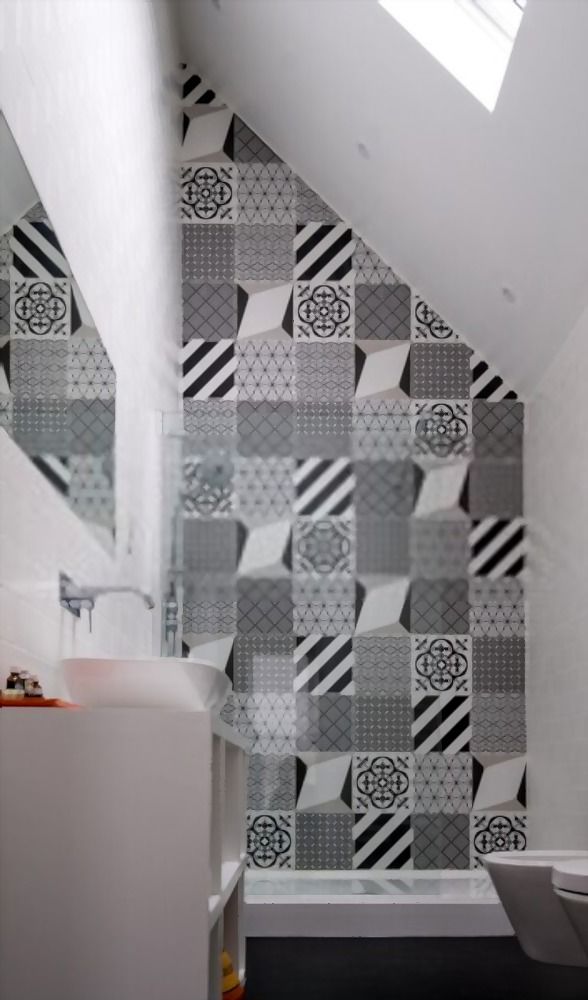 This is ideal for upper-level or attic bathroom. But before trying this style of shower, make sure the height is enough and when installing the showerhead, it should be mounted in the highest position but still within most users' reach.
Walk-In Shower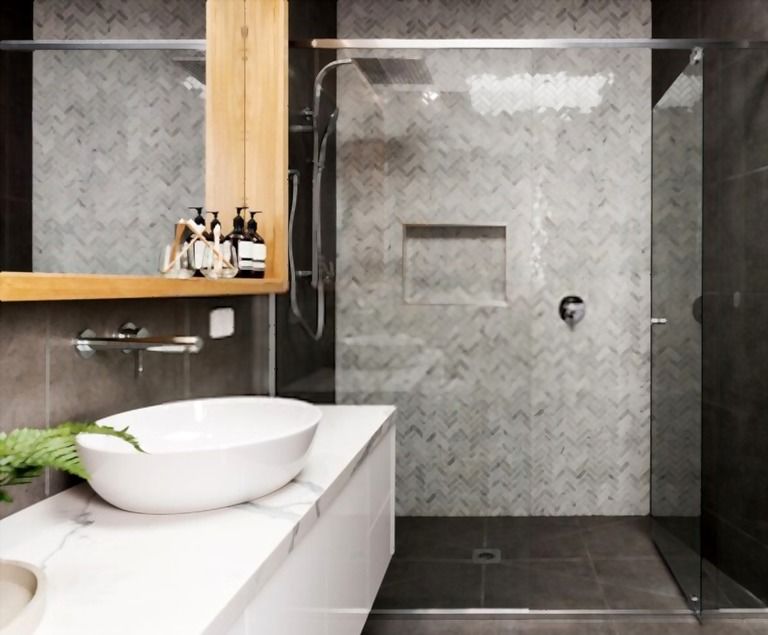 Suitable for people who can live without a bathtub or occasionally take a bath.
Tub-shower Combination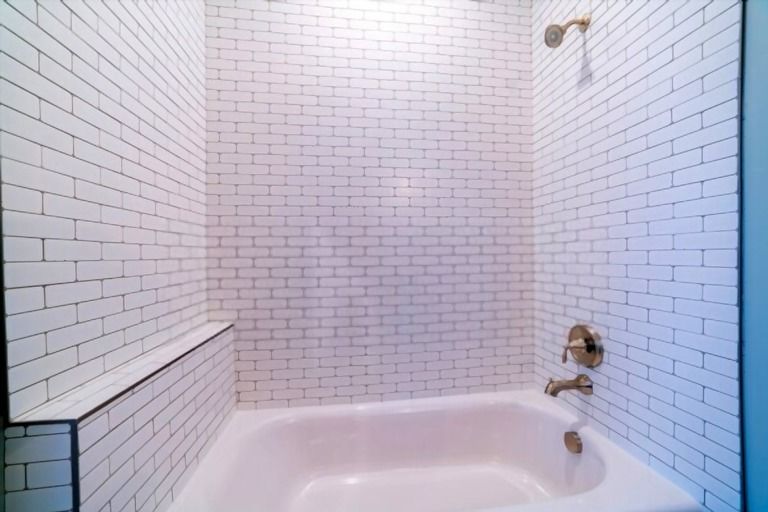 This style is particularly for people who MUST have a tub but live in a tiny bathroom where there is hardly space available for a separate shower and tub.
You can choose either creating your own combination or picking a molded model and then enclose it with slide-typed or swing-typed glass doors. Some curtains for extra privacy if you want.
Bonus:
You don't really need a corner shelf or space-gobbling storage tower to cramp up space of your narrow bathroom, create a storage niche is a wonderful alternative
To make the narrow space feel much airier and bigger, choose a glass enclosure.
Tuck the entry doors into a clipped corner of the bathroom, between fixtures, will take advantage of the space while making it easier to enter.
Exhaust Fan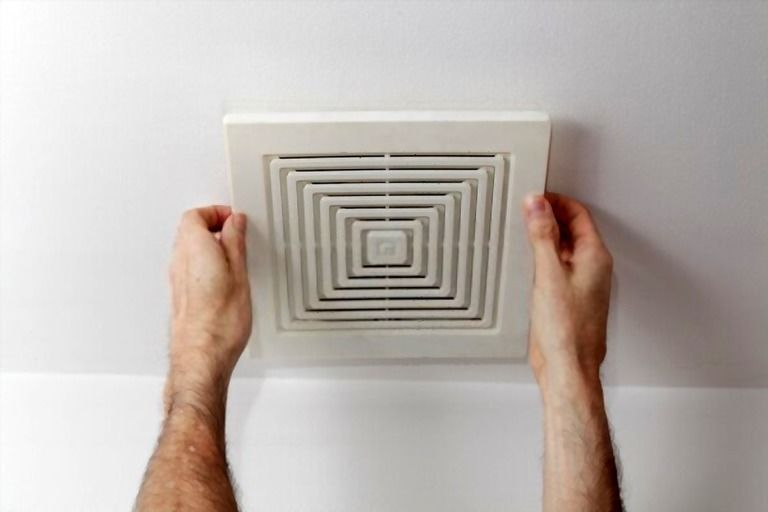 This is not entirely a decorative item but it significantly helps to retain what you've remodeled your bathroom. How so?
Moisture and humidity from hot showering – with improper removal of excess moisture – will damage seriously your bathroom interior, from wood framing, drywall to other building materials. An exhaust fan is a great alternative for windows because it is more privacy and efficient.
Before choosing any exhaust fan for your narrow bathroom, make sure you have figured out the right size, noise level, and your budget.
Conclusion
Aside from remodeling the big stuff in your bathroom like those things I've listed above, some small changes can add vibe and style efficiently to this area, making it more relaxing. For example, a shower speaker, a small heater to keep warmth, or shower curtains.
That's all for this article. Thanks for reading!