Many homeowners often overlook the ceiling design although it plays an important role in adorning the beauty of a house's interior.
And, do you know that the decoration of separate ceiling areas is a great way to relatively create a division of space, especially for open home designs like townhouses, apartments, and villas?
If you're out of ceiling design ideas to spice up your home, congrats(!), you're on the right page. Here are our top creative options for you.
Beam Ceiling
Started with a traditional ceiling design – beam ceiling.
This style features many heavy, load-bearing beams made of Douglas fir or hardwoods and exposed in the home interior.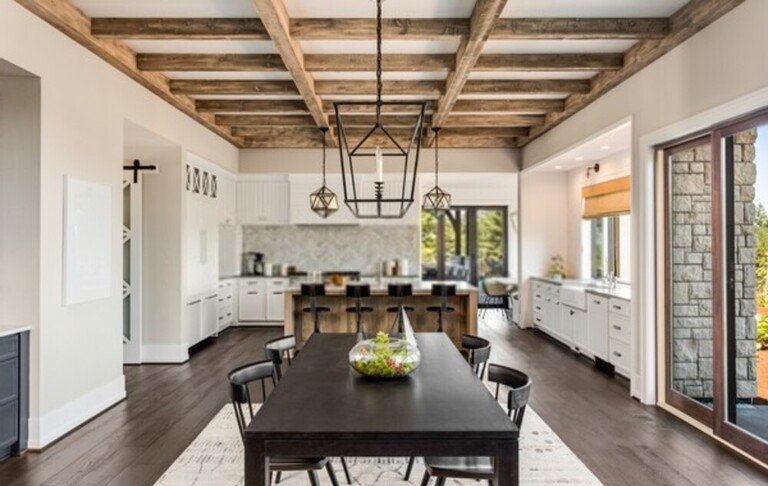 There are also some variations where miters and plywood are used as a copy of the beam purely for aesthetics.
It is versatile enough to fit different home interior décor styles, especially for a contemporary look. You can easily find this ceiling décor idea in many dining and living rooms of residential houses as well as in corridors and hallways of commercial buildings.
Best for: homeowners who follow a contemporary style or want to add a classic, rustic look to their home.
Not recommended for: Narrow rooms (because it brings overwhelming feeling)
Here are some beam ceiling design ideas for you:
For Kitchen And Dining Room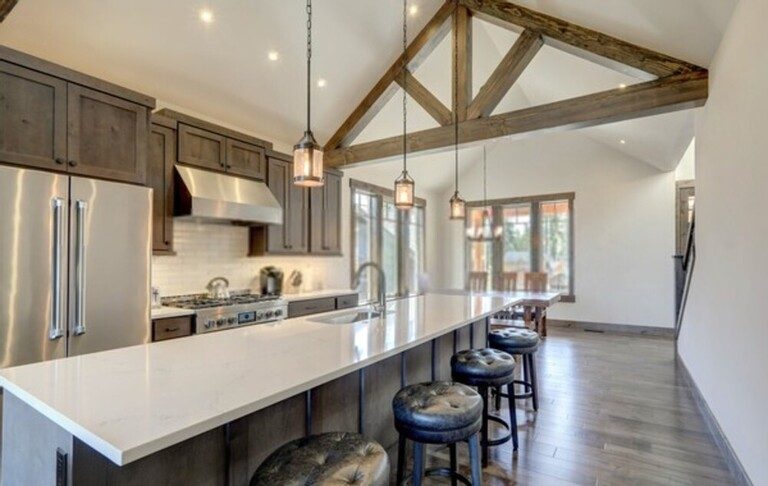 For Bedroom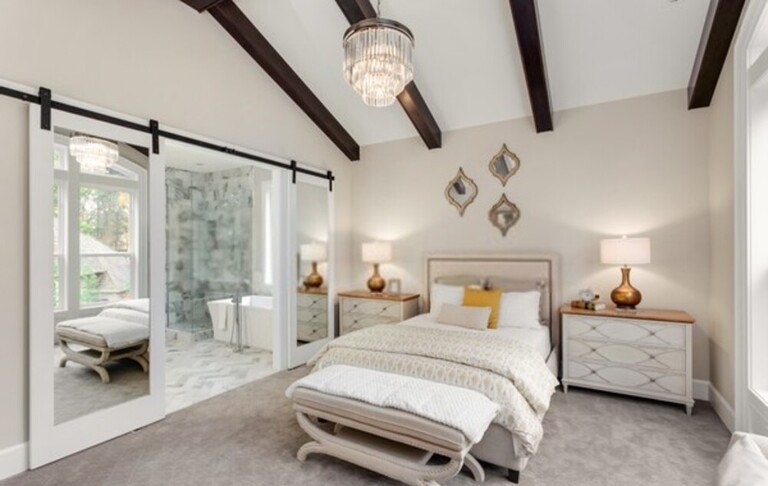 For Living Room
For Office
Single-Slope Ceiling
It's also called a shed ceiling or single-pitch ceiling. As the name implies, it has a shred-roof shape – the roof pitches to one side; the pitch angle is created due to:
The starting point and ending point of the roof
Where is the house/building located?
Which is its purpose of use?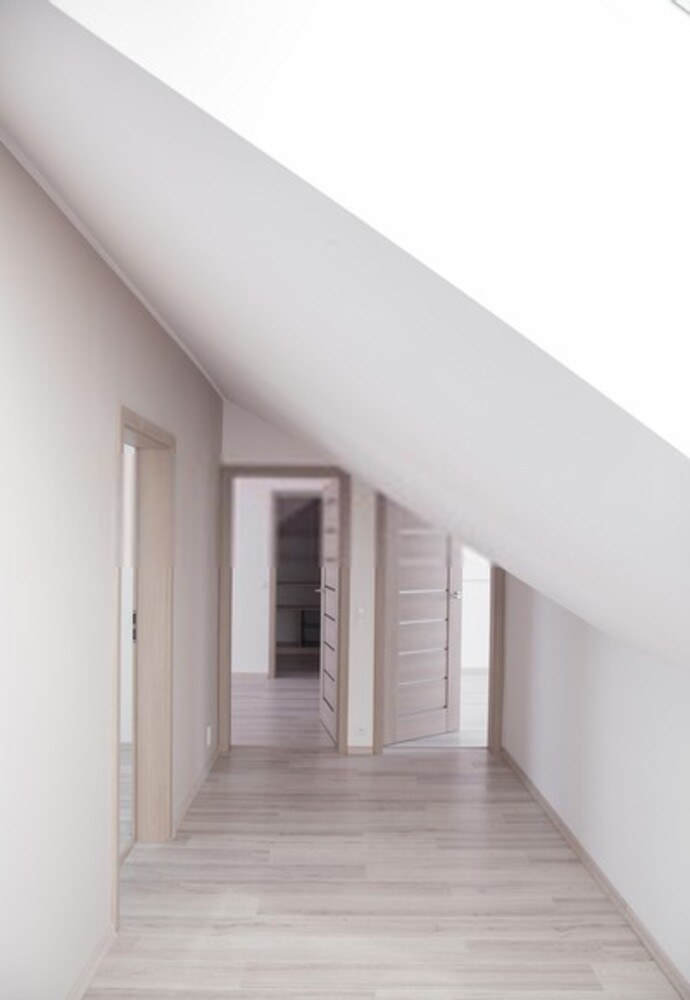 This ceiling design idea is easily found in the loft, attic, or top story of a residential house and some commercial buildings.
The biggest advantage of single-slope ceilings is flexibility.
Here are some single-slope ceiling design ideas for you:
For Apartment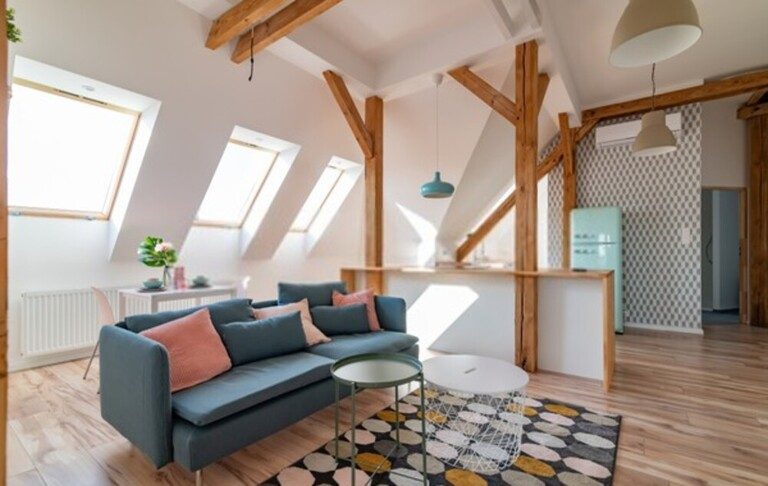 For Living Room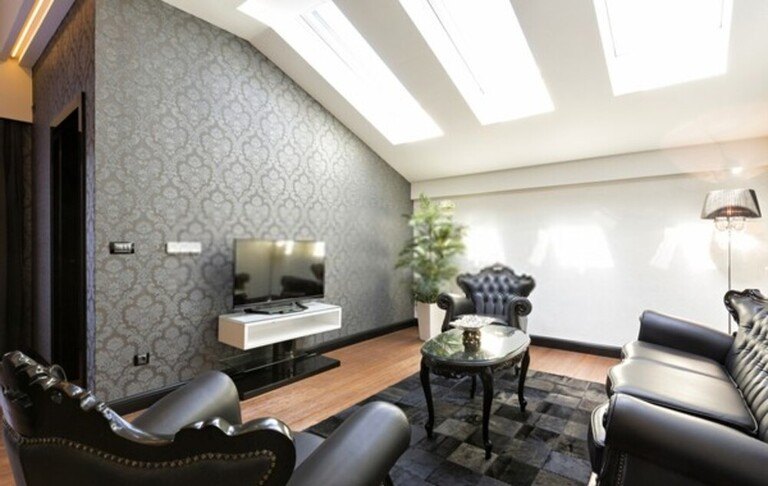 For Bathroom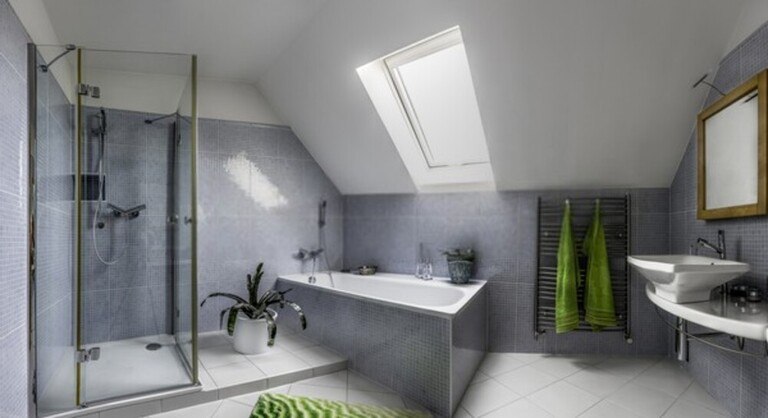 For Bedroom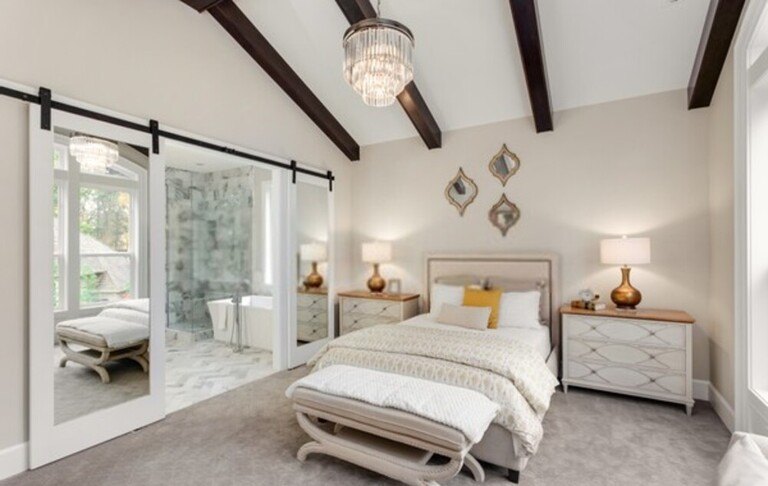 Cathedral Ceiling
This ceiling style features an inverted V-shape, meaning that its two sides slope down and its tip is the highest point. It can be constructed of different materials, the most popular is linear wood.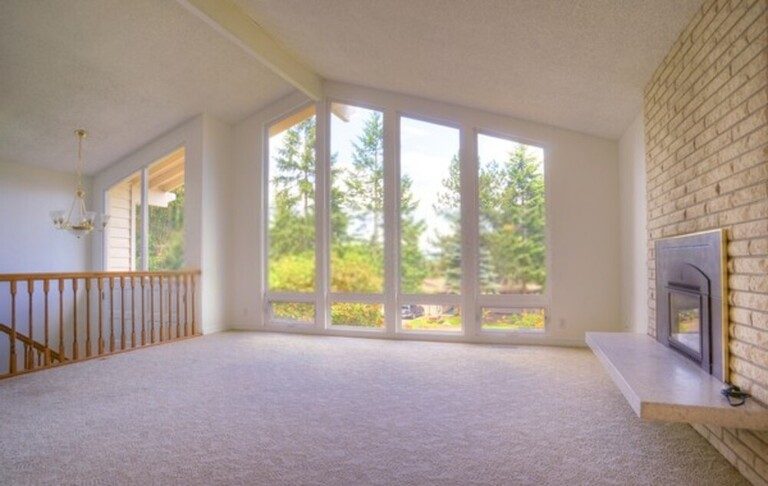 Cathedral ceilings have their pros and cons. The biggest advantage is the unique beauty and ultra-spacious feeling it brings to space.
In turn, it is often not energy-efficient. It is also a challenge for architects in considering the right fastening ways and suspension loads to make the sure appropriate installation. The angle of the frame must be calculated carefully, otherwise, it might decrease the room's ventilation.
Besides, those tasks like reaching fixtures or painting are more difficult with cathedral ceilings.
Here are some cathedral ceiling design ideas for you:
For Living Room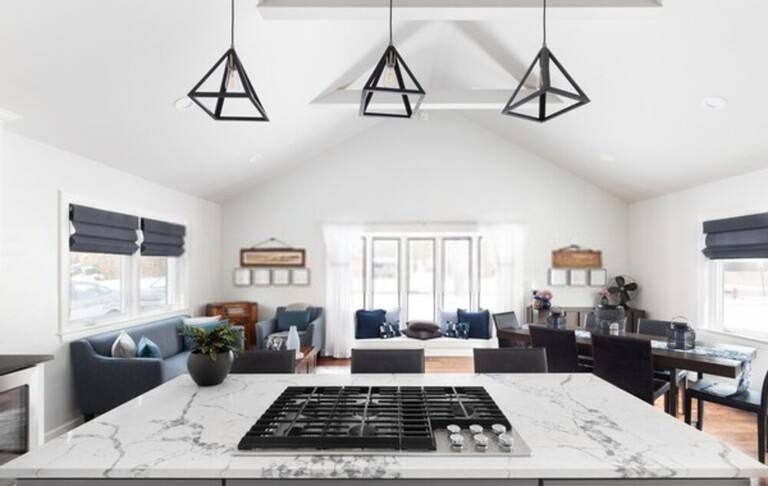 For Bedroom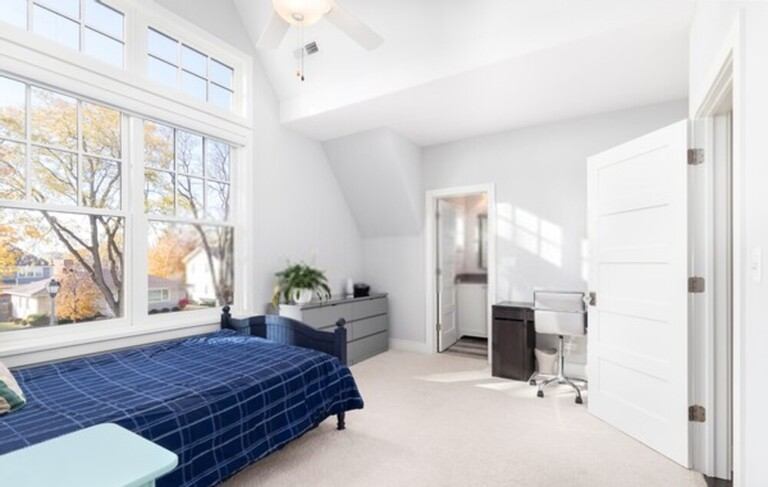 For Bathroom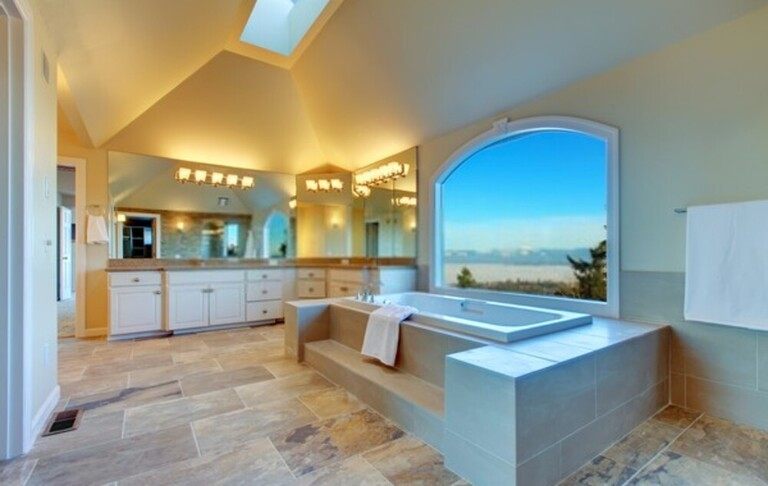 Coved Ceiling
This ceiling style features a dome-like shape with curved edges; its coves begin from the main top, then elongate up to the ceiling.
Due to the intricacy in design and build, coved ceilings must be built by special curved framing or molding, equivalent to extra cost in installation.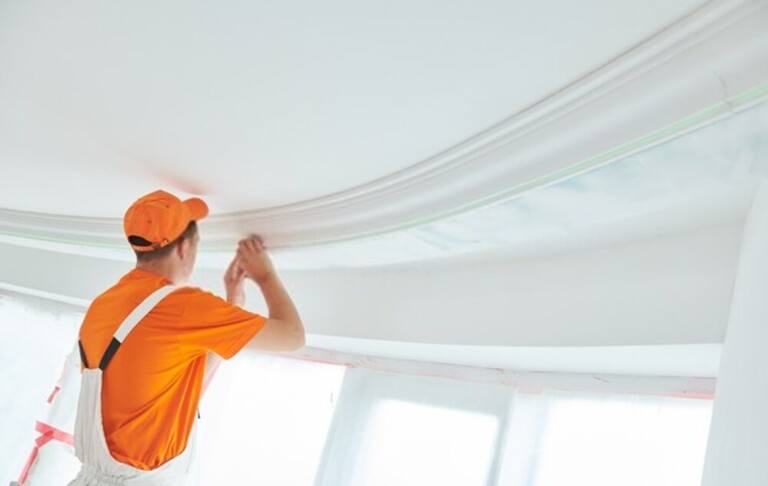 Aside from their unique shape, coved ceilings are best to be used as an archway to divide spaces.
Best for: homeowners who love the round, soft, and gentle look of the dome ceiling that is commonly found in Vatican houses, churches, theaters, and formal rooms.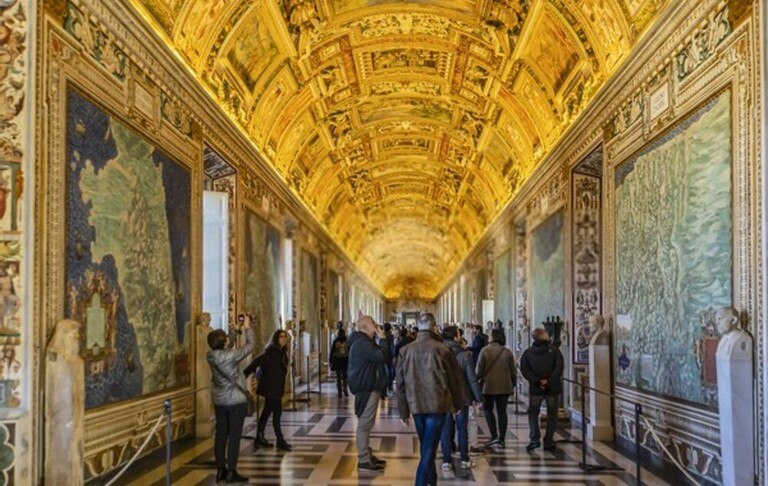 Not recommended for: people on a tight budget.
Tray Ceiling
It is also called the panned ceiling.
The name speaks for itself, this ceiling style has a tray-like layout that begins at one height (known as the raised center), then gradually lowers with each level you add (there are commonly 2 or 3 levels with 5"-11" high/level).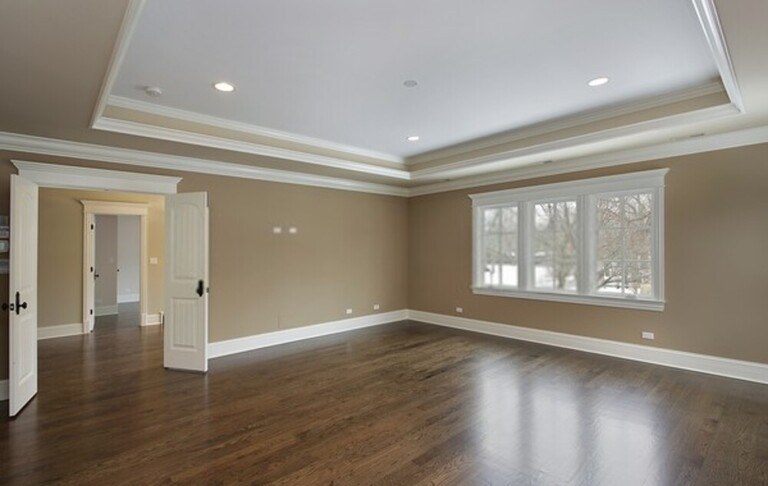 These levels sit around the raised center and will expand outwards to form a tray-shape or pan-shape.
For a more unique look, try adding molding or trim between the levels.
Best for: Homeowners who want to make their living space feel taller or love dramatic effects in home interior designing
Not recommended for: Those spaces with the ceiling under 8' high.
Here are some tray ceiling design ideas for you:
For Bedroom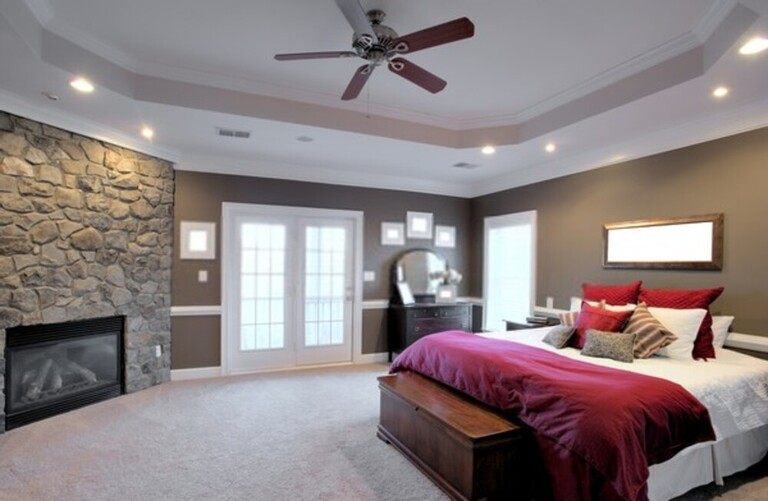 For Dining Room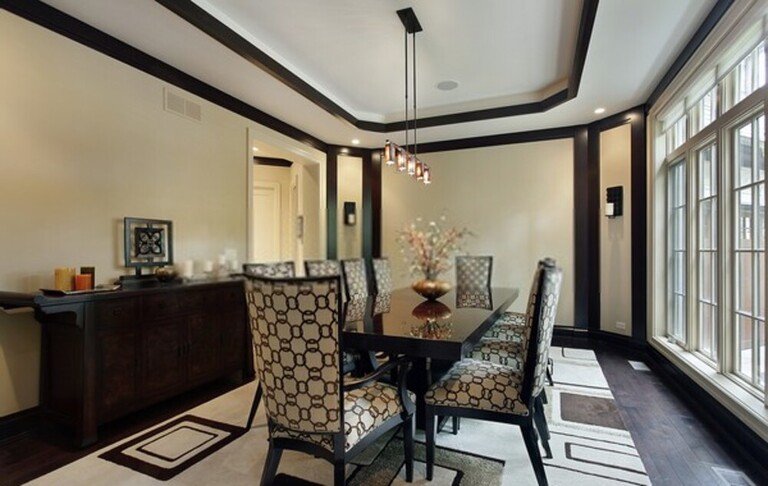 Suspended Ceiling
It's also called the dropped ceiling.
Its construction is actually a grid hung underneath the existing ceiling, organically designed for hiding wiring, pipes, plumbing, electrical, and mechanical equipment. You can easily find this ceiling design in retail spaces, offices, and commercial buildings.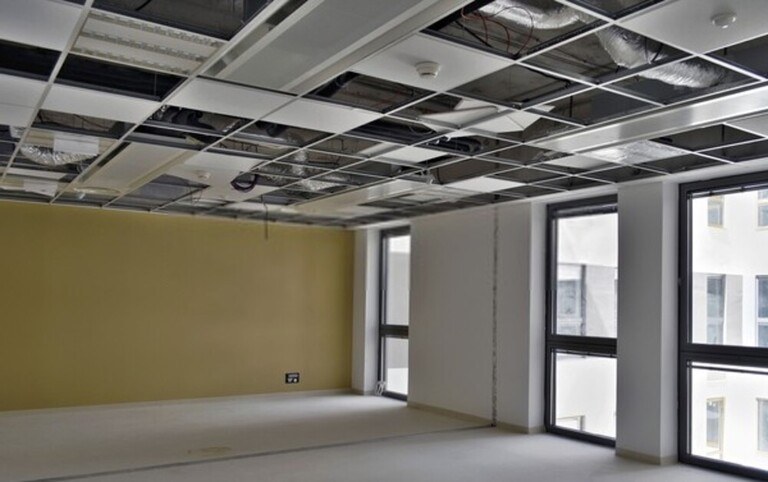 Recently, it is also used in residential home interior designing because of its outstanding aesthetics and flexibility.
The grid can be made of different materials, depending on the homeowner's budget. For a cost-effective option, standard T-bar metal grids and wood ceilings are a perfect combo.
Take note that this ceiling design idea requires high levels of skill and accuracy, it's recommended to work with specialists who have expertise in this field.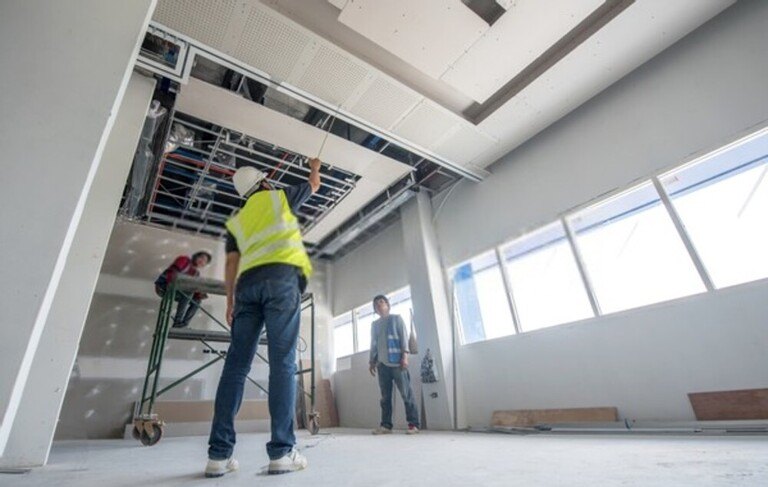 Conclusion
Above are the top ceiling design ideas to spice up your home that we'd like to share with you. We hope our work brings the best distribution to your decision-making process. Thanks for reading!