Consider bringing home a new rug?
Let our experts give you some basic guides on how to buy and maintain an indoor area rug or carpet so that you'll make the right decision faster to not only make your room more functional but also more beautiful.
Without further ado, let's dive right in!
How To Buy An Indoor Area Rug Or Carpet
Material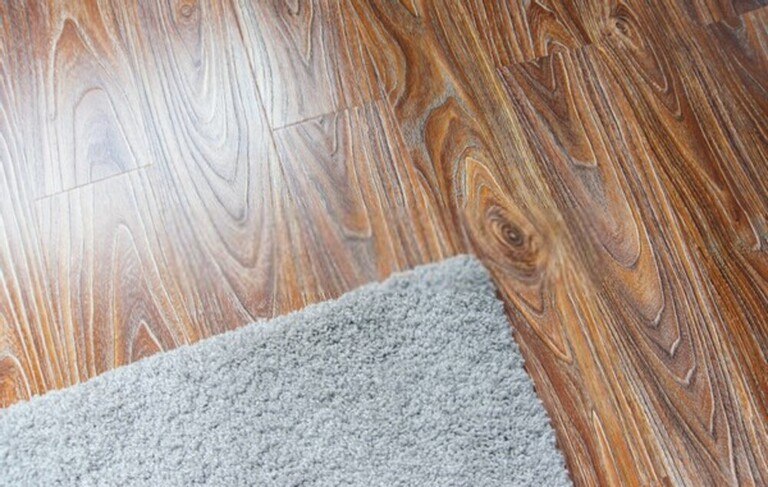 Rug materials are one of the most important factors you should consider first since each of them brings specific durability, stain resistance, and softness. Not to say that they come in various price ranges.
Talking about indoor area rugs or carpets, there are five common material options:



Pros

Cons

Synthetics

Extremely durable

Easy to care & clean

Superior stain resistance properties

Affordable

Ideal for patios, hallways, and entryways

Not eco-friendly

Natural fibers

Budget-friendly

Eco-friendly

Ideal for dry rooms

Difficult to clean

They have a scratchy texture, which bare feet might feel rough

Silk

Very soft

Deliver natural sheen

Bring luxurious look

Ideal for bedroom

Expensive

Sensitive to moisture

More delicate than cotton and wool rugs

Cotton

Less likely to shed

Easy to clean, machine washable, & low-maintenance

Versatile

Perfect for kitchen

Prone to be worn out

Wool

Good insulation and heat retention properties

Very soft, durable, budget-friendly, and stain-resistant

Require frequent vacuuming

Easily shedding
Weaves Of The Rug
Aside from material texture, the weave of a rug is another decisive factor in how it feels underfoot and price ranges. Speaking of it, there are five common options:
Machine-made: As the name implied, these rugs are computer-driven and woven on power looms, which helps lower the price tag and there are numerous pattern options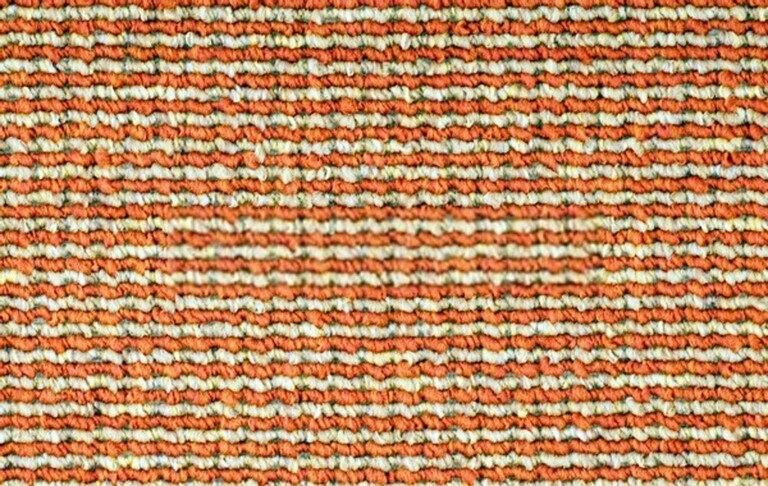 Dhurrie or flatwoven: These rugs have no pile and they're reversible, which is perfect for high foot traffic zones in the house. They can be made of various materials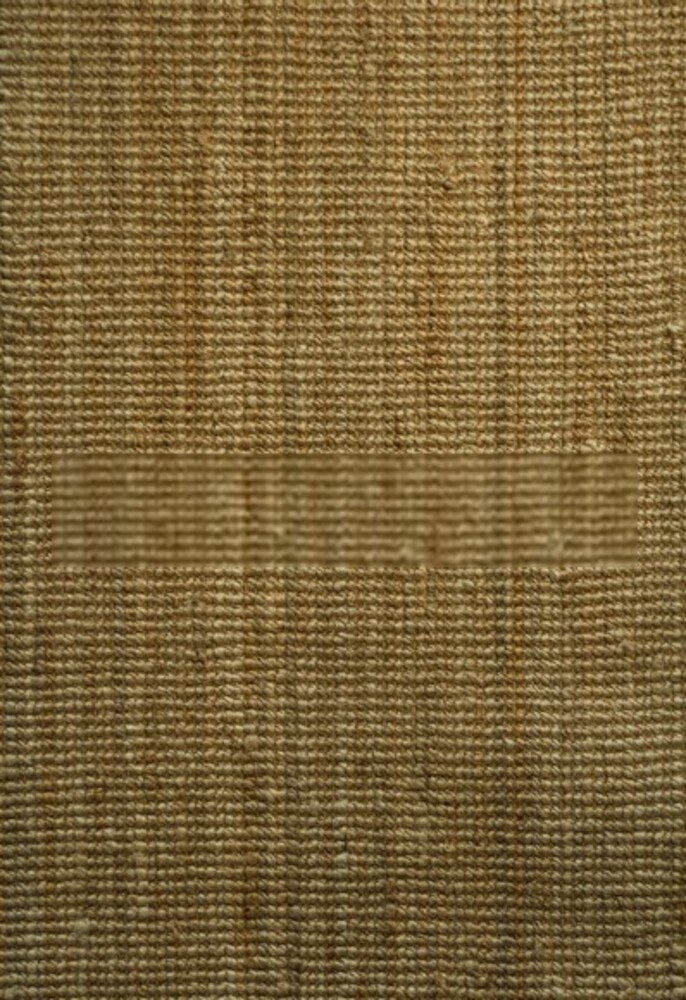 Hooked: They are made of loops of yarn, giving a nubby, textured quality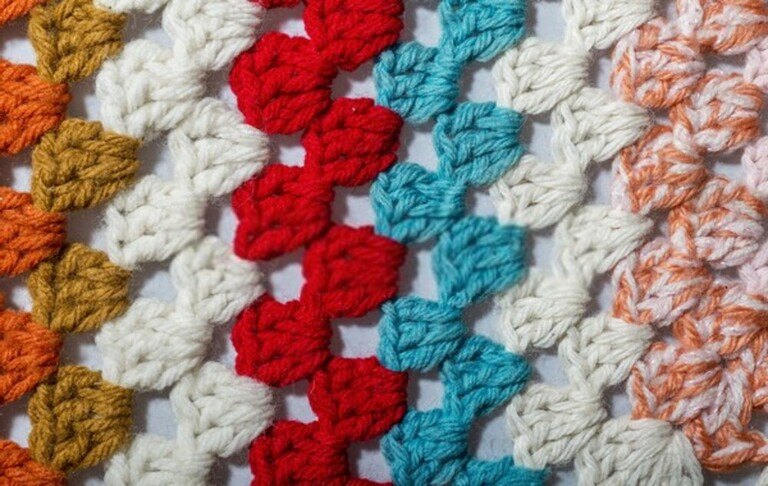 Turfed: The manufacturing process of turfed rugs are similar to the hooked ones but the top of yarn loops will be cut flat for a plush surface. They're also easily shredded.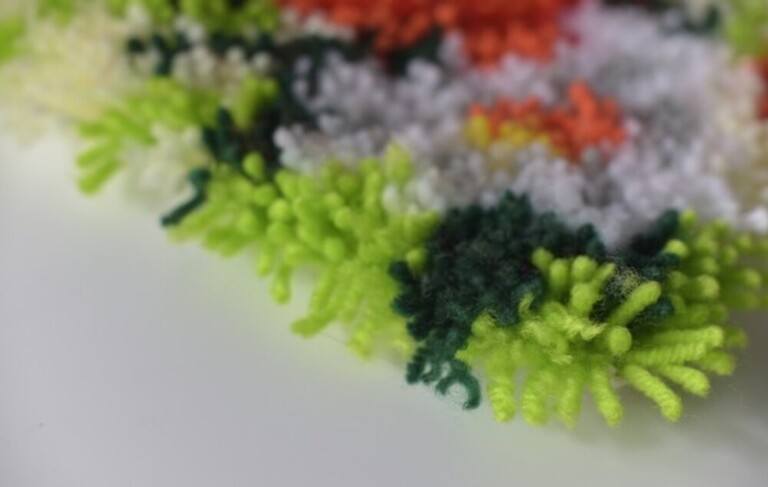 Hand-knotted: The most durable weaving style but requires lots of time and effort since they're made manually. The price range accordingly is higher.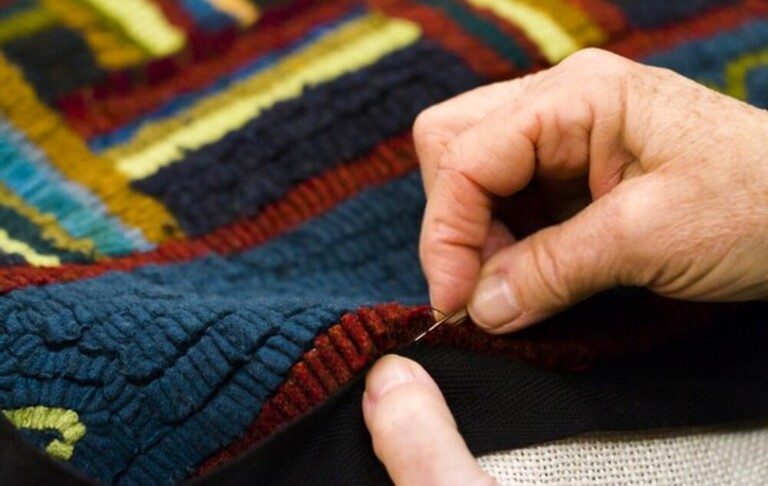 Rug Size
To choose the right rug size, you should consider these factors:
The desired décor style that you want to achieve
Which room do you intend to put it in – living room, bedroom, or kitchen?
The arrangement of furniture in that space
Overall dimensions of the room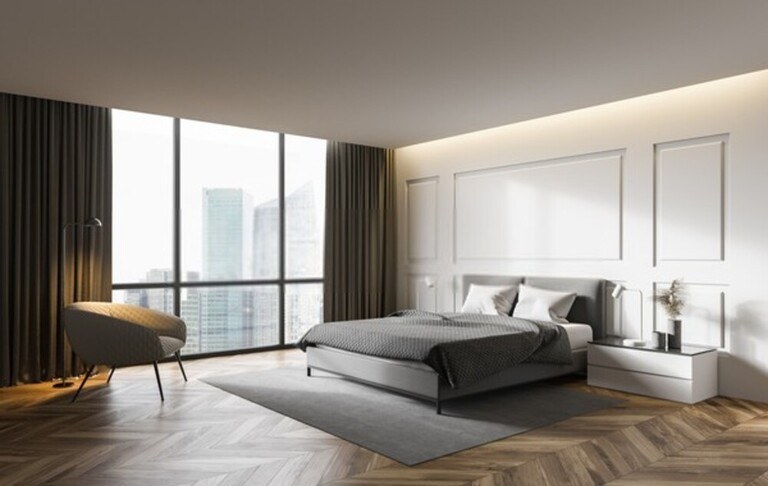 If you're going to place an indoor rug in the bedroom, it should be 18" to 24" larger than your bed size. For example, for a king-size bed of 78"L x 60"W, go for a rug of at least 98"L x 78"W.
For dining rooms, opt for an indoor rug of 36" longer and wider than your dining table.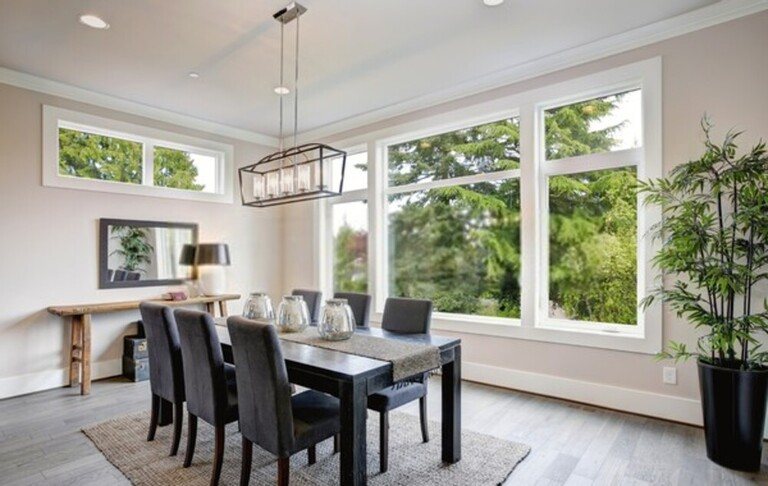 A rug for the living room should be placed under the coffee table with either the front legs on the rug, four legs off of the rug, or four legs on the rug, depending on your preference.
From that point, living room rugs/carpets come in various size options – 9'x12', 8'x10', or 5'x8'.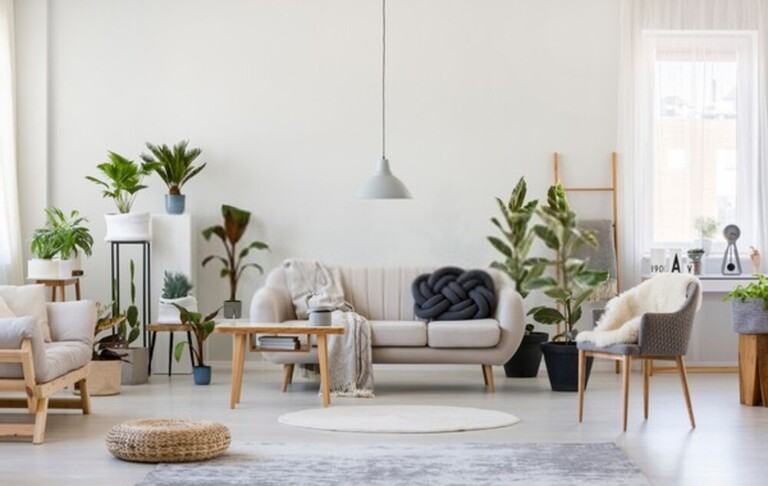 How To Maintain An Indoor Area Rug Or Carpet
While different rug materials have specific cleaning requirements, here is a general guide:
You will need:
Scrub brush
Sponge
Medium-sized bucket
Mild dish soap or rug shampoo
Vacuum cleaner
How-to
Vacuum The Rug/Carpet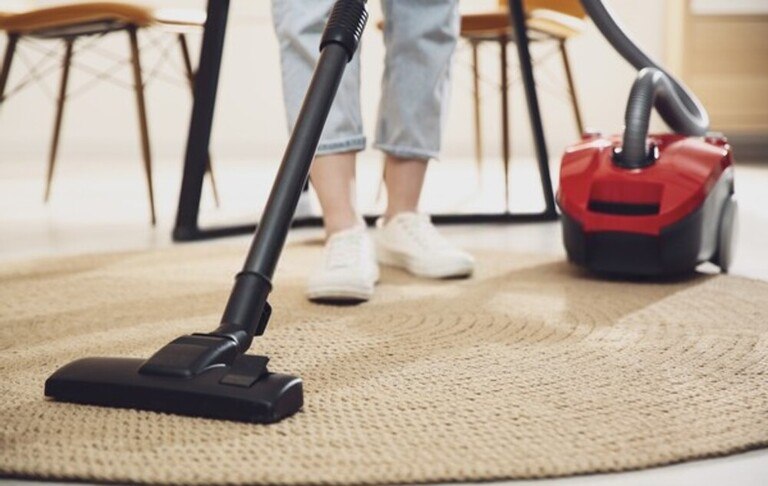 Vacuum both sides of your rug or carpet daily or at least once per three days depending on the indoor air quality and the frequency of foot traffic in that living space.
This step should not be neglected because it helps get rid of grease, basic dirt and dust, and debris from the rug.
Apply Cleaning Solutions Onto Your Rug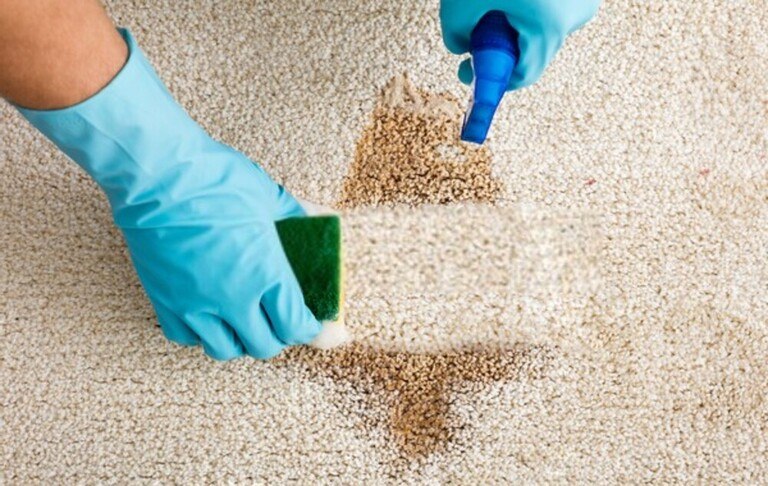 But beforehand, you should make sure that the cleaning solution – no matter if it's store-bought or DIY – is not too harsh on the rug material, you should test it on a small portion of it.
A cleaning solution is considered to be too harsh if it causes color fastness or discoloration on the rug surface after 5-15 minutes of applying. With industrial cleaning solutions, follow the manual instructions.
Test it on an inconspicuous part of your rug.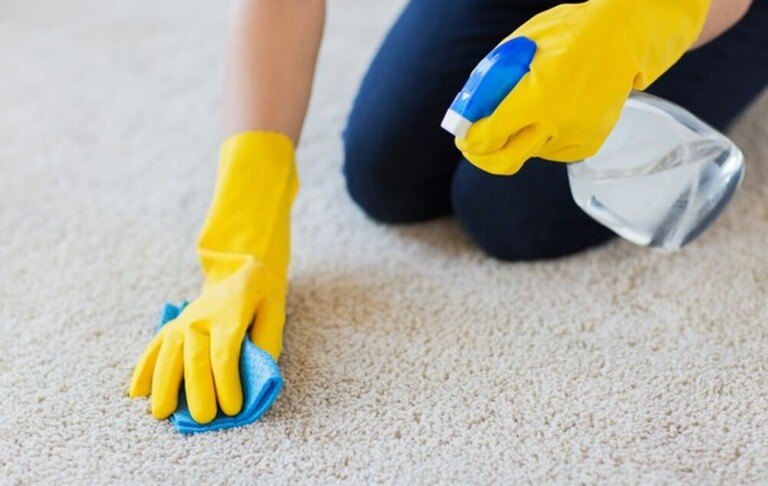 After testing, if you find the cleaning detergent is safe to use, apply it thoroughly onto the rug, scrub it gently using a brush or sponge until suds appear. Let it sit for 5-15 minutes depending on the type of stains, rug material, and manual instructions.
Rinse And Dry The Rug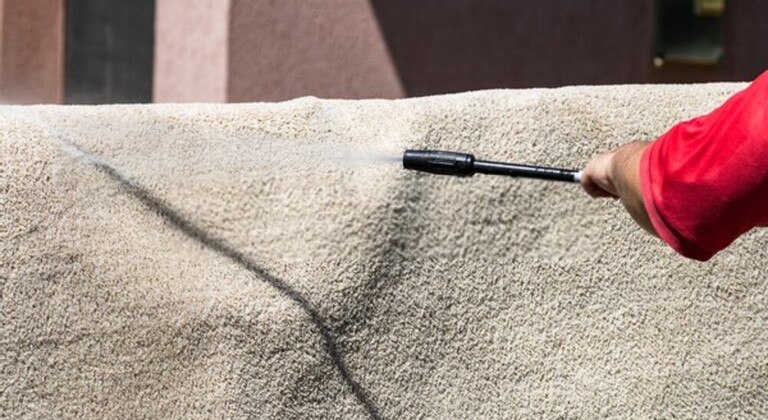 Use a garden hose to rinse through your rug to remove suds completely, then squeeze it to get rid of excess water before hanging on a shade, airy place.
With a large, heavy rug, you might need another person to help you.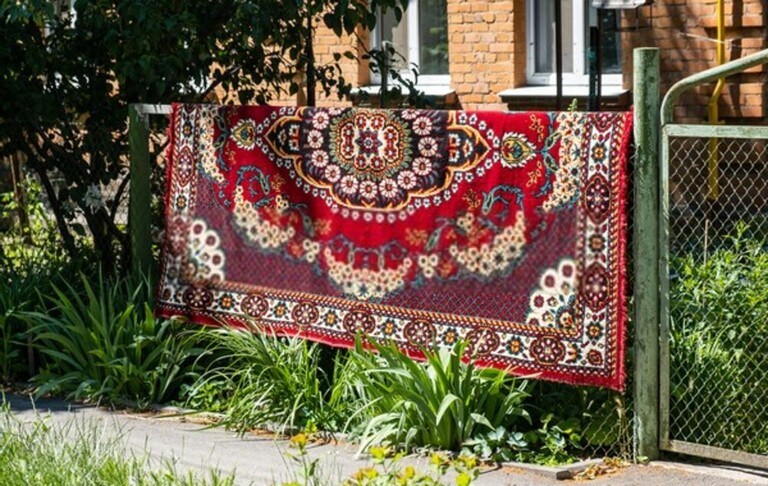 If you have nowhere to hang the rug, lay it flat on a clean surface. When the top side is dried completely, flip it to dry the other side.
Once the rug is 100% dried out, brush or vacuum it to loosen compacted loops or fibers.
Conclusion
An indoor carpet takes multiple roles in the room – a seating place, an ornament, heat retention and noise dampening layer plus their price tag is commonly high. Therefore, it's important to consider how to buy and maintain an indoor area rug or carpet properly.
Hope that this article was helpful to you. Thanks for reading!