Whether you don't have a mop at hand now or don't like to use it to clean your house floors, rest assured, there are many alternatives. In this article, we are going to show you all of the mop-free cleaning methods, from the cheapest to the most modern ones. Check it out!
By Hands
Imagine that you had just moved in, not bought any cleaning tools yet, and now, you had to clean the floor before arranging the interior furniture. What would you do? Head to a local grocery store just to buy a mop?
It's not a bad idea as long as that supermarket is near to your house.
Otherwise, why not take advantage of the "cleaning tools" that you always have? Your hands, especially if your house isn't too large.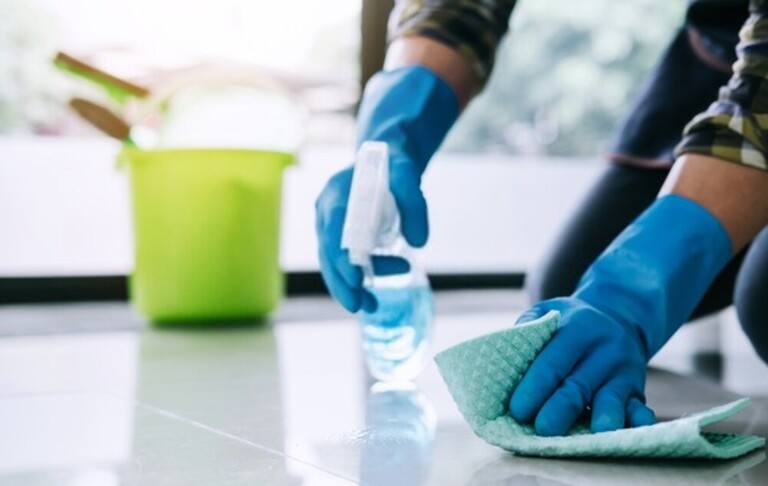 You might get an extra workout around the house with this cleaning way but it's quicker and cheaper than ever.
All you need is something to accommodate clean water (a bucket, for example), a sponge or a microfiber cloth, and some sort of cleaning products (such as floor cleaner or dish soap).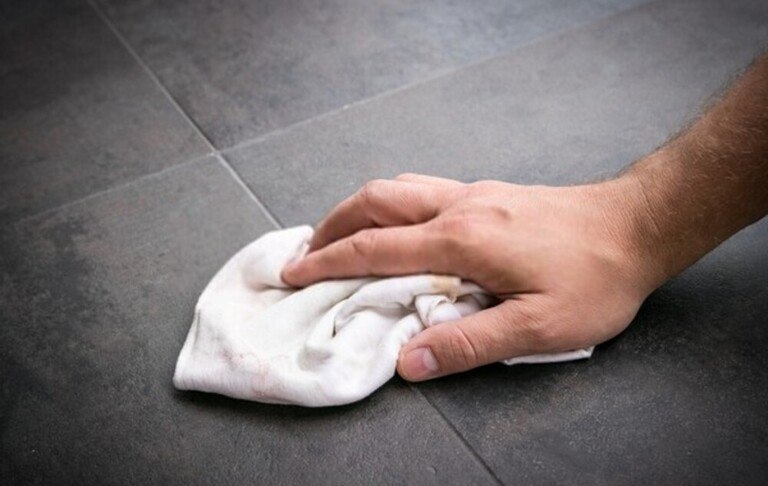 You can scrub the floor by hands or use your feet (but only best for spot cleaning messes). Always dilute the cleaning solution and only use a small amount to avoid your floor becoming sticky after cleaning.
A Broom With A Microfiber Cloth Around It
Another affordable way to clean floors without a mop is to use a special broom featuring a microfiber cloth around it. It works best on hardwood floors.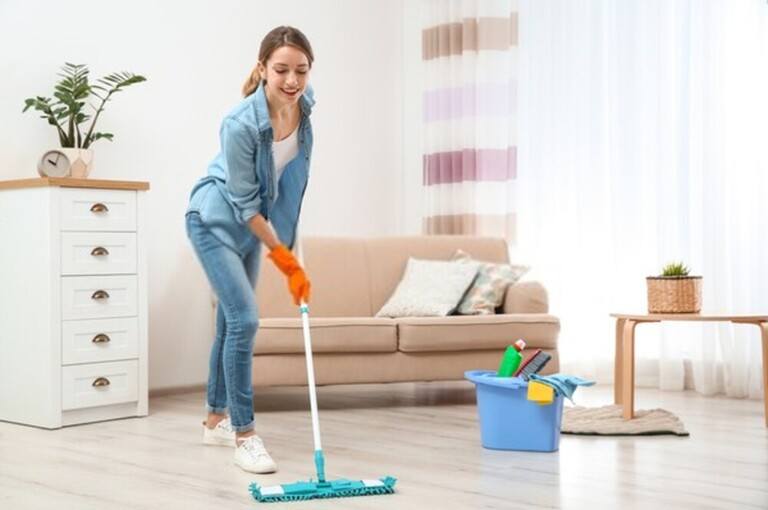 This method saves your hands, knees, and back, which is perfect for people who have health issues but still want to get some mild exercises at home.
These special brooms will require you to apply the cleaning solution diluted with water before starting cleaning. A drawback of this method is it can't help you remove stains and stubborn dirt from the floors, meaning that you'll have to do some manual labor with them.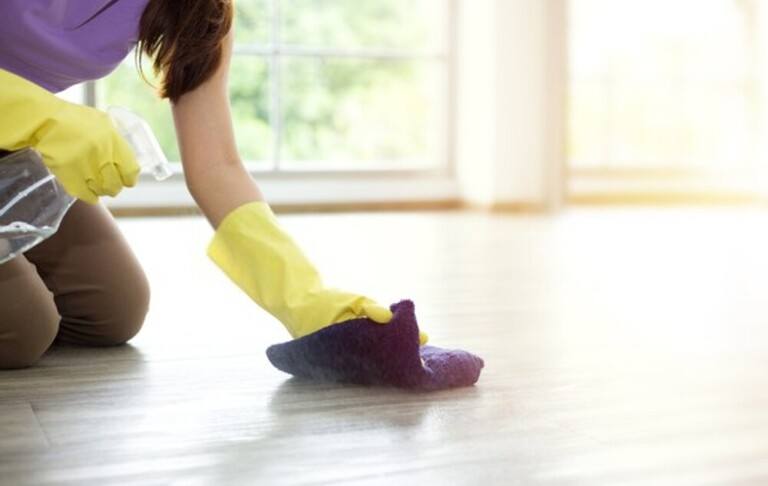 Besides, the microfiber cloth needs frequent cleaning to make sure that it doesn't carry dirt back to your house.
Get A Cleaning Kit
Cleaning floors with a cleaning kit is an affordable way; everyone – even the ones who have never cleaned anything before - can try it.
Cleaning kits are easily found in any supermarket or grocery store, and they usually include a broom with a handle, cleaning pads, and floor cleaners.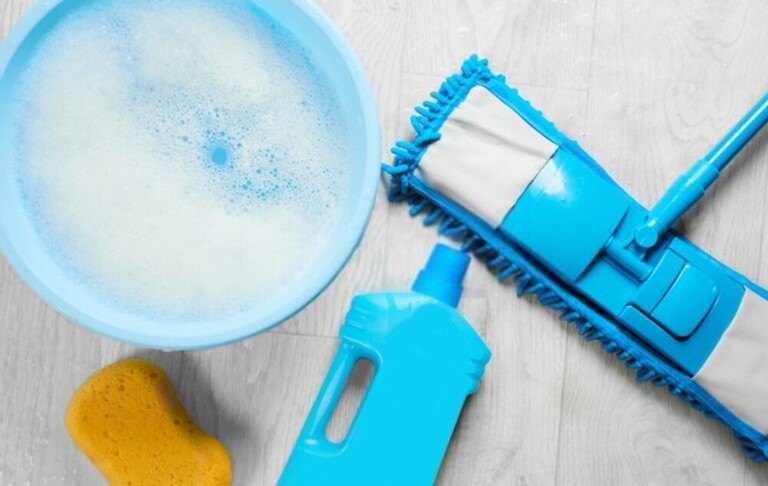 What we like the most is they have specific floor cleaning solutions for tiles, hardwood, and vinyl, which is perfect for those houses with different floor types.
Vacuum Cleaner
This cleaning tool is generally electrically driven. It works by causing suction to collect debris, dust, and dirt from floors then traps them in a cyclone or dust bag for later disposal.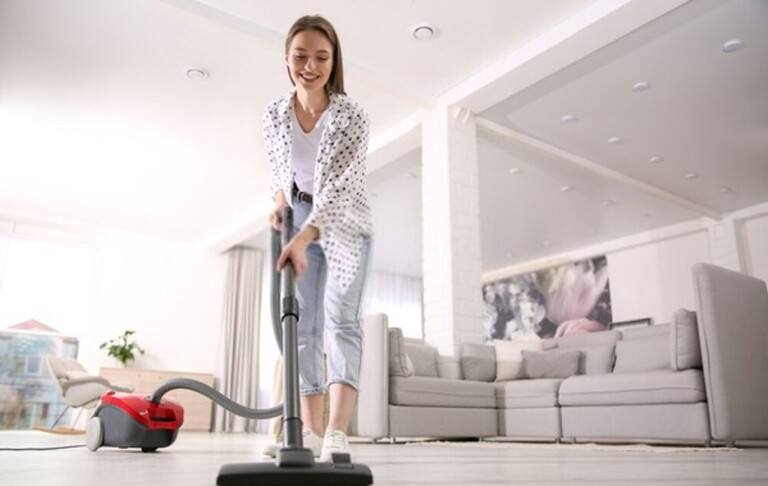 Compared to the three cleaning methods above, this one might cost more and be noisier but it's a worthy investment, especially for people with allergies to dust mites, particles, and pollutants.
Vacuum cleaners collect and trap allergen particles tightly so that they can't be released back into the air.
According to the Asthma and Allergy Foundation in America, vacuuming your house once or twice per week helps beat the battle of dreaded allergies.
Compared to mops, vacuum cleaners do a better job in cleaning around the house because they can reach tight corners and cracks to suck up dirt efficiently.
Wet And Dry Vacuum Cleaner
This is the advanced version of conventional vacuum cleaners. Aside from dirt, lint, dust, and debris, they can remove liquids, such as water, and rough damp dirt, which is perfect for heavy-duty jobs.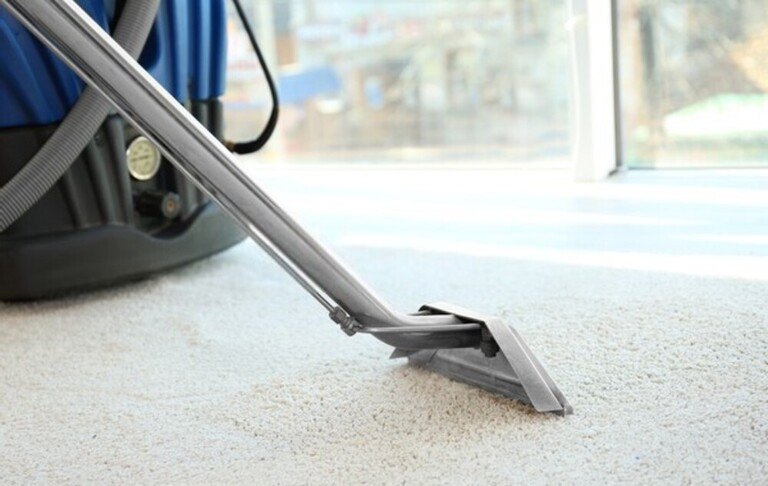 Of course, the cost of a more versatile cleaning tool is higher.
If you have pets or kids and your budget is on the table, we highly recommend this tool because it will help you save a lot of time in cleaning around the house, especially spills and the fluid messes they create.
A Robot Cleaner
This might be the most effortless cleaning way on this list, and the greatest and smartest technological tool.
It is an electric-powered device, constructed of a limited vacuum floor cleaning system and intelligent programming that can vacuum by itself.
Some advanced models are Wi-Fi compatible and allow users to access an app, through which you can control the device's cleaning schedule, timer, or check other indicators. As a basic rule of thumb, the more extra functions added, the pricier.
This cleaning way is perfect for those people who want to eliminate efforts on doing repetitive and simple tasks around the house. From this, they can focus more on the complicated tasks that robots can't do.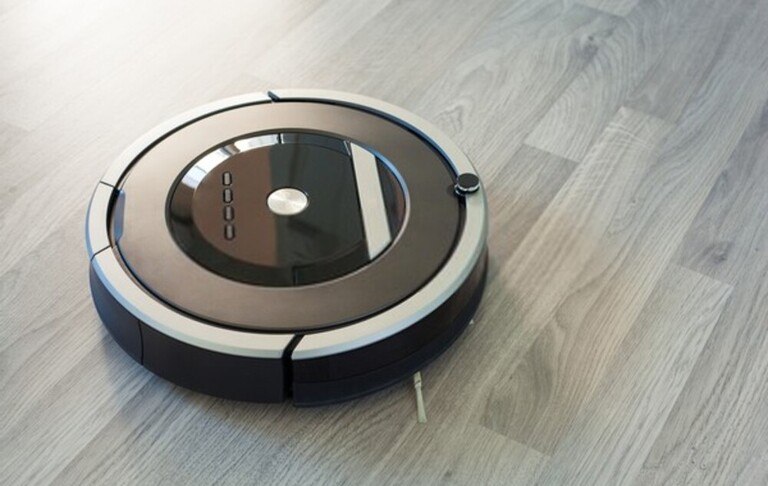 A robot cleaner averagely lasts 4 to 6 years. On the market, there are various options in different brands, price ranges, and functions. Consider your budget and cleaning demand to pick the right one.
Extra Tips
Whichever way that you choose, always remember to prepare the floor before starting cleaning. Apply water with cleaning solutions to the stains and stubborn dirt spots so that during the cleaning process, you won't have to work too hard to remove them.
The time for the cleaning solutions to work varies from 5 to 10 minutes.
Conclusion
We've just shared with you the 6 best ways to clean floors without a mop. Consider your situation, demand, preference, and budget to pick the right one. Ah, do not forget to determine the type of your house floors as well. Thanks for reading!