Shelves have always been one of the best ways to add storage space into a room without cramping it up. When it comes to bathroom shelves, there are numerous ideas to consider.
But if you are overwhelmed and don't know which suits yours, this round-up list of the 11 best bathroom shelf ideas for a more organized home is for you. Scroll down to read more!
Ladder Shelves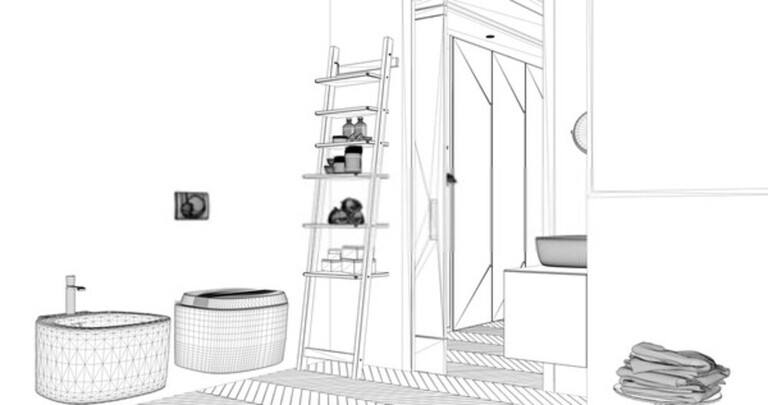 Having ladder shelves in your bathroom is a great double-duty accent to add character to your space and to organize small items, like toiletries, or to hang towels.
Ladder shelves come in a wide range of shapes and designs on the market to fit various bathroom décor styles, but in most cases, they're perfect for minimalists. If you love DIY-ing, take advantage of an old ladder, re-paint, and then, organize it on your own.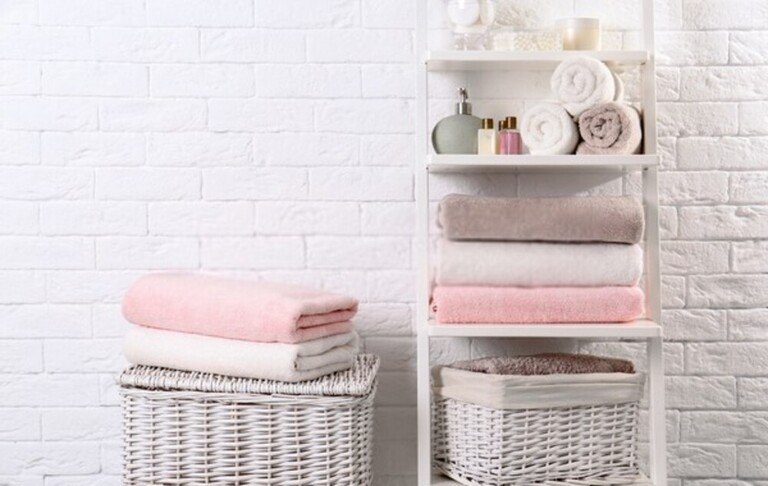 White, beige, brown wood, or steel colors are some popular, easy-to-match options.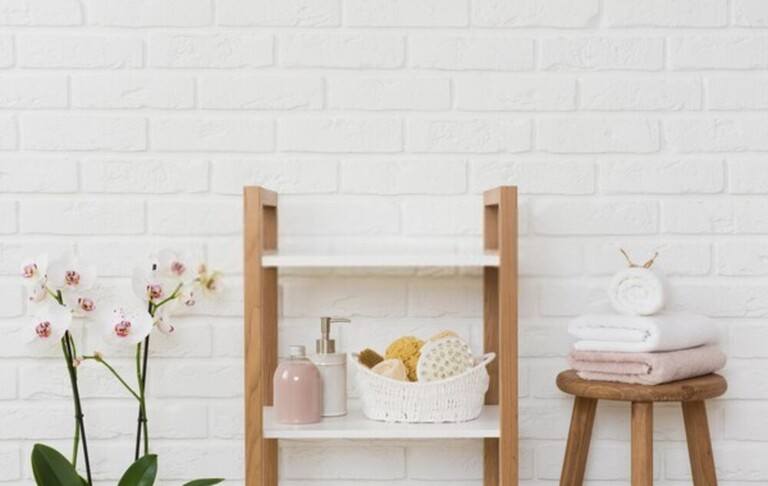 Note: If you recycle a wooden ladder, remember to coat it with waterproof oil to keep it from being rotted due to high humidity conditions in the bathroom.
Built-In Shower Wall Shelf
Built-in shower wall shelves bring a modern, stylish look to the showering zone of your bathroom, and it's also space-saving.
This storage area is perfect for shampoos, hair conditioners, and body soaps for easy access when you're showering.
This style of the shelf is low-maintenance and lasts forever.
Above-The-Bathtub Shelves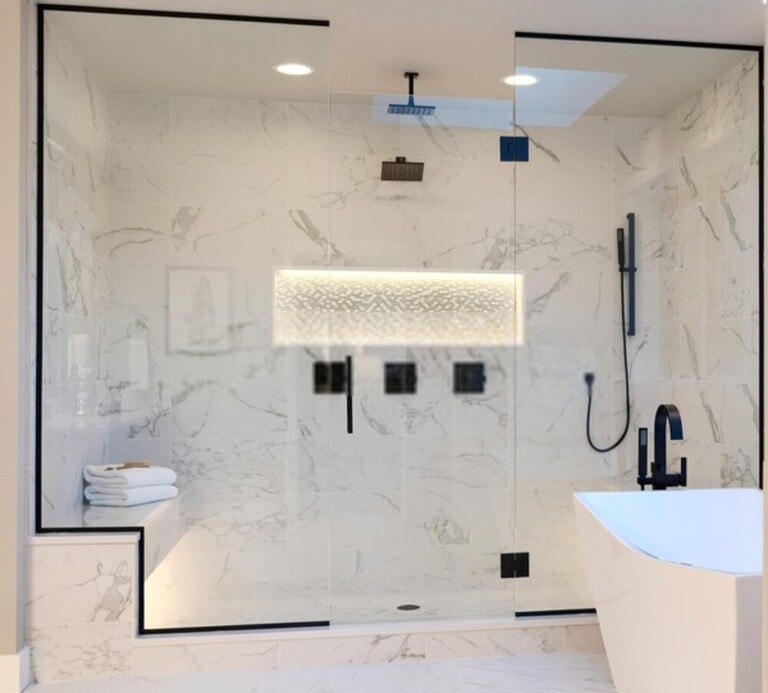 If your bathroom has a bathtub and you love bathing, installing some floating shelves above it is extremely worth considering.
They will be that dry, safe storage place for your smartphone, Bluetooth speakers, dry towels, candles, bath bombs, essential oil diffuser, and so on during and after bathing.
Some simple decorations – such as small potted plants - are a great way to add a mood and relaxing feel to this area.
Add A Shallow Cabinet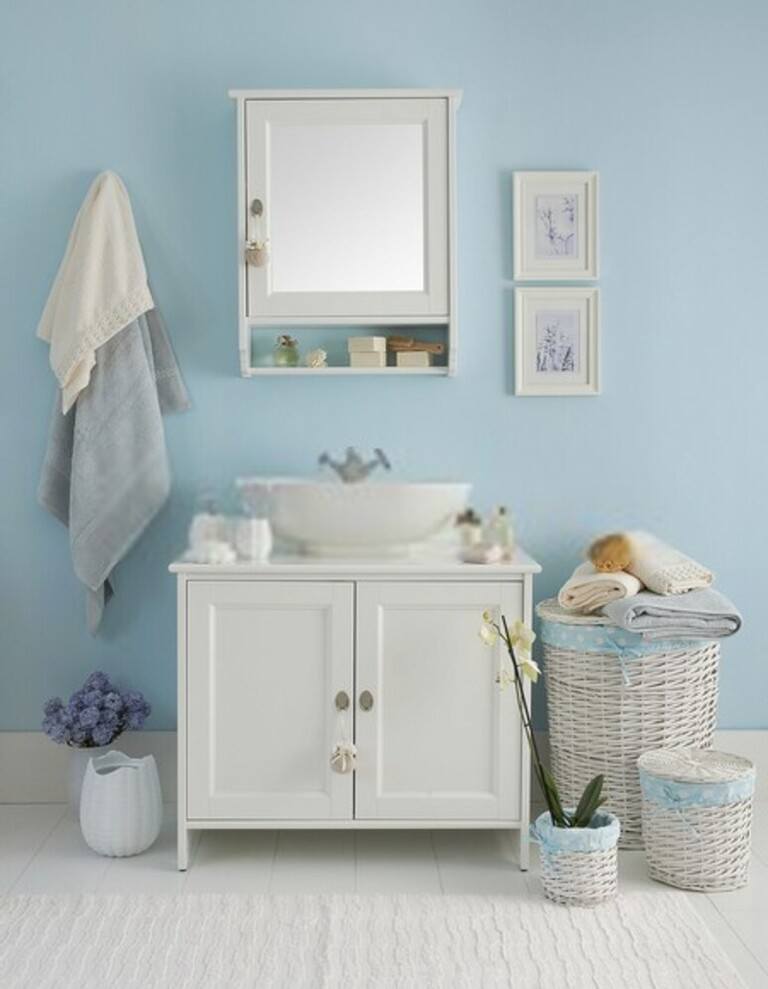 Having a shallow cabinet with sliding doors to your bathroom is a great way to increase storage while saving the most space. This idea is suitable for a bathroom where all family members or a group of people have to share it.
Suppose that each of you does laundry once a week, choose two sets of towels for guests and two sets for each member.
Above-The-Sink Floating Shelf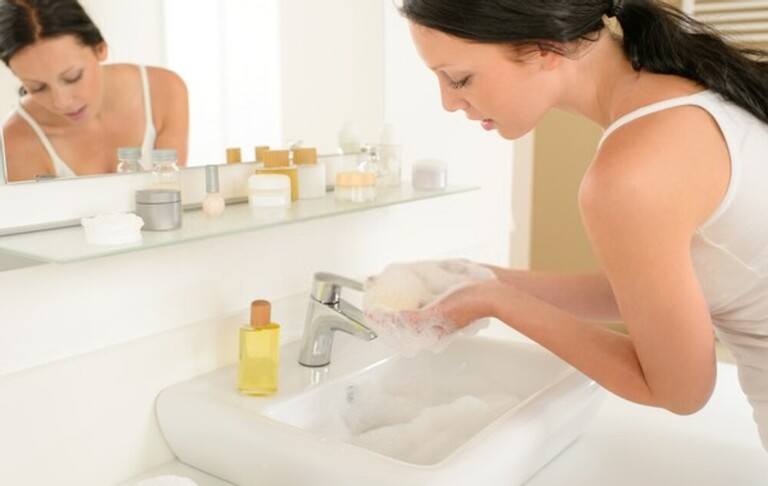 Mounting a floating shelf above the sink, under the mirror is practical for easy access to your razor, toothbrush, toothpaste, hair comb, and other toiletries.
If the bathroom is shared by 2+ members, add some labeled mason jars on this shelf to group all personal stuff of each member to hence avoid mess or mistaking during use.
Wicker Baskets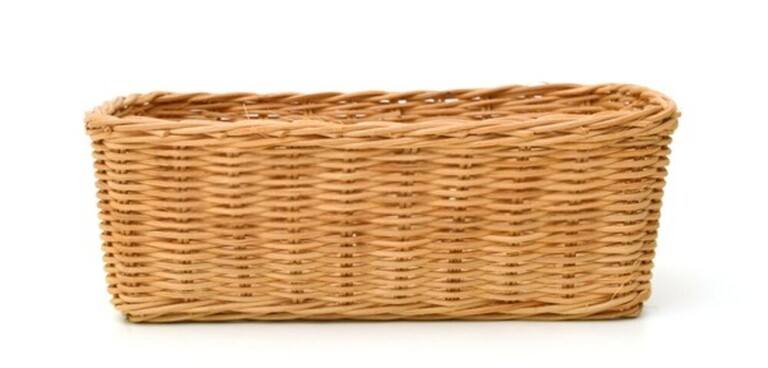 If you have some unused wicker baskets, mount them in a blank wall in your bathroom to add extra storage space. This solution is simpler and budget-friendlier than buying box shelves, while the space-saving effects are the same.
These vertical wicker basket shelves are perfect for storing new towels and toilet papers.
Hang Up An Unused Drawer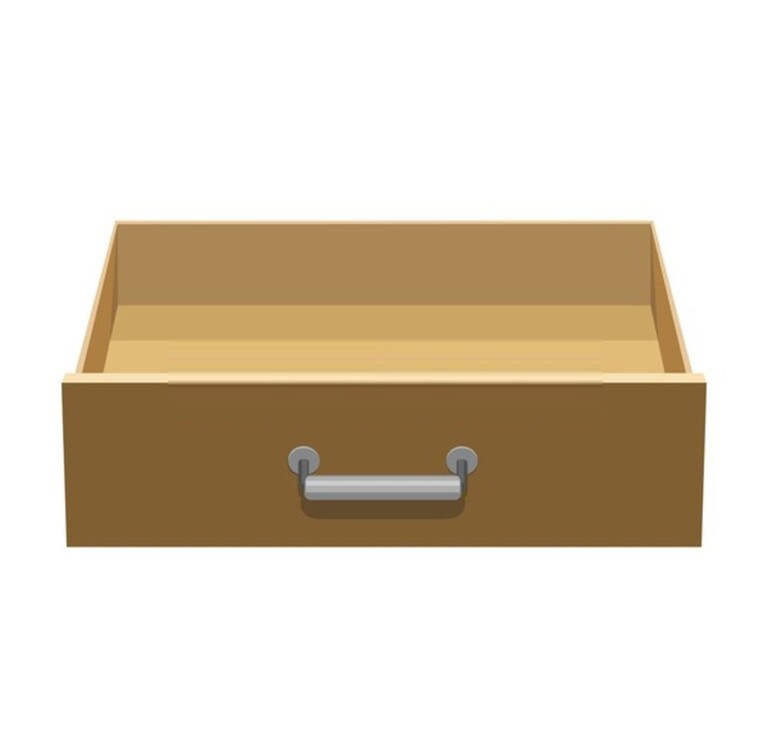 This is another great way to DIY a vertical box shelf in your bathroom if you don't have wicker baskets, but an unused drawer.
Repaint it if necessary to match the bathroom décor style, then mount it on a blank wall. Because drawers are heavier than wicker baskets, make sure to check them after mounting.
To optimize the inner space, use dividers and glue them securely onto the drawer.
Hexagon Shelves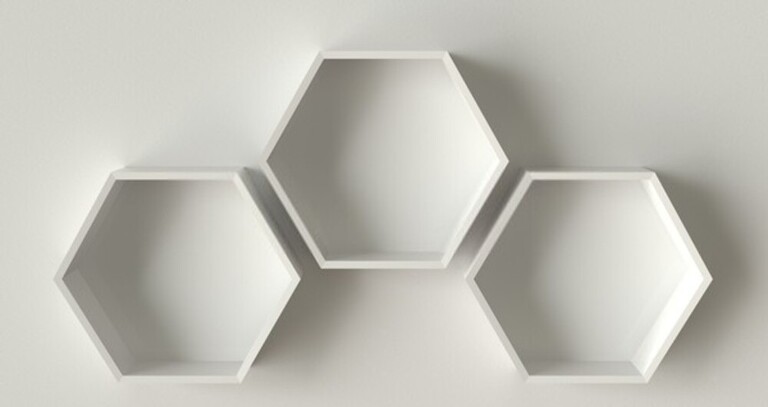 These shelf units add a modern look to your bathroom if that's also what you are looking for. Hexagon shelves are good to be mounted alone or together.
They are commonly made of wood, and there is a wide range of colors and sizes on the market. If you are on a tight budget and love DIY projects, reuse some old wood panels around the house and make some.
Remember to smoothen the surface and coat with a waterproof oil layer to enhance durability.
A Shelf Cart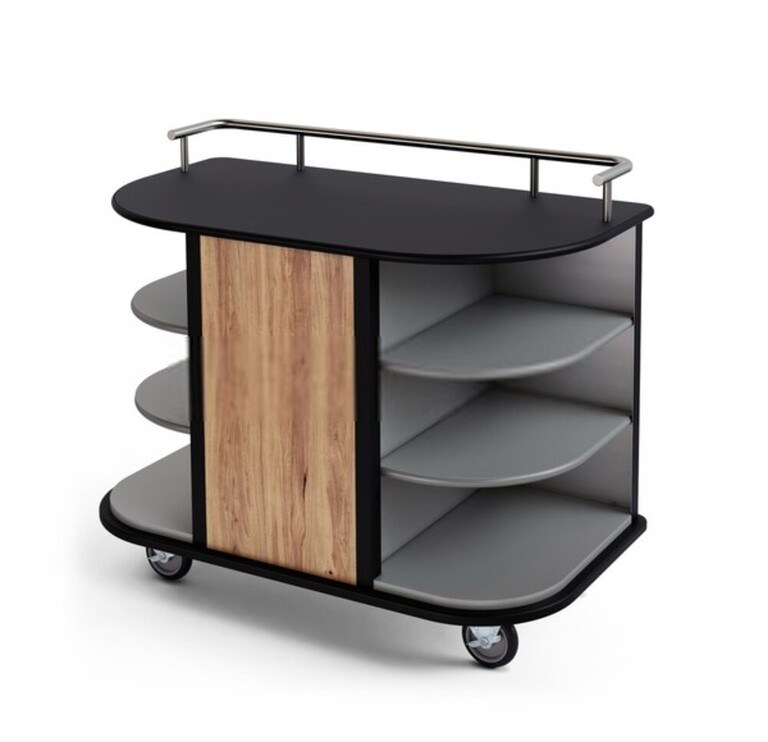 Shelf carts are a great choice to increase storage space in a bathroom with no drilling, which is ideal for rental houses or apartments.
Compared to ladder shelves, they are more compact, easy to maneuver (due to four casters) and save more space to fit in narrow space. Shelf carts are commonly made of steel, wood, or plastic, so the price ranges are vast.
You can DIY one from wood pallets and old drawers.
A Mirror With Shelves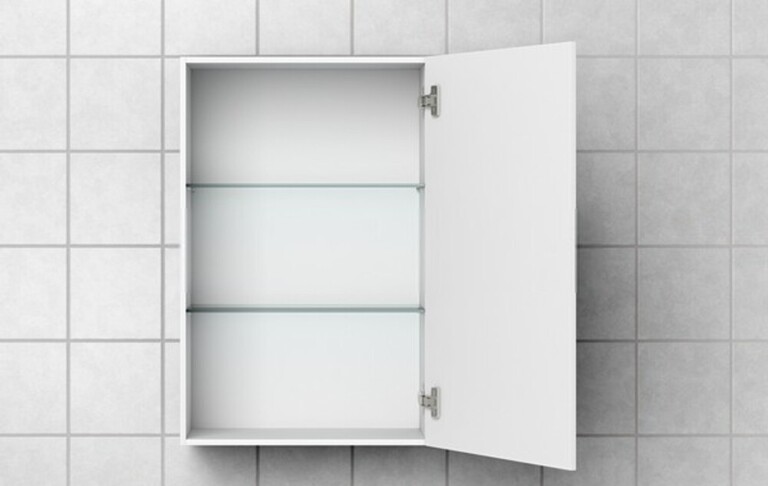 If you like to hide toiletries for a neat look, adding a mirror with shelves is worth a try. While there are a lot of options on the market, you can DIY one from wood pallets, following this tutorial video:
Corner Shelves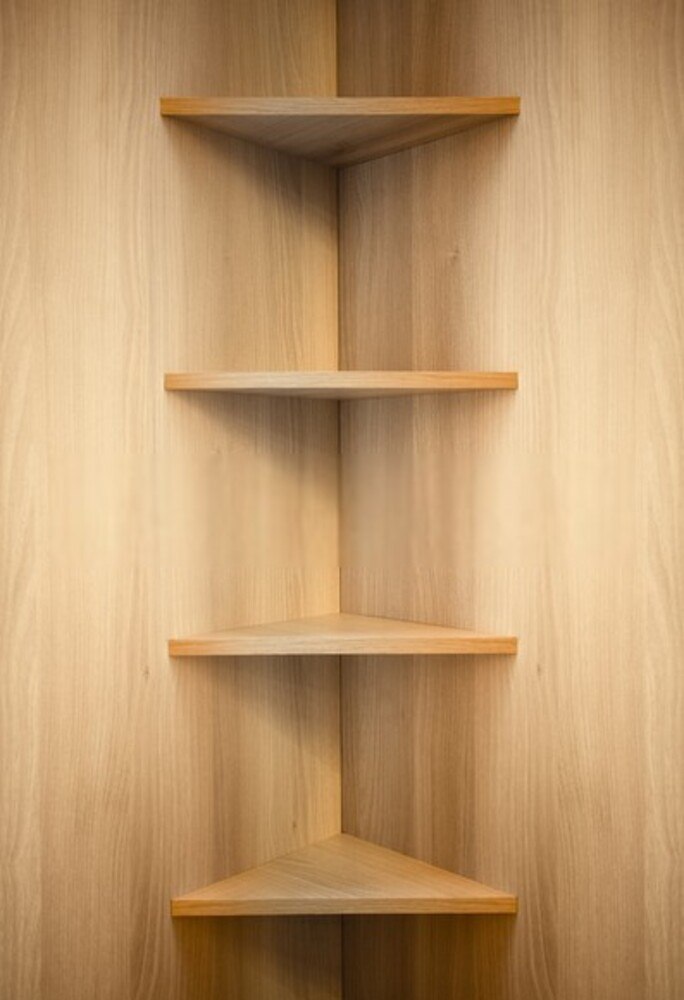 Corner shelves are created to help people get most of their space for storage. In a bathroom, corner shelves are best to be mounted near the sink or in the showering zone for quick access.
When mounting the shelves, consider the gap between them – which depends on what items you intend to place on there. Besides, be mindful of the shelf surface and weight capacity before purchasing.
Again, you can DIY some from wood pallets if wanted but remember to coat them with a waterproof layer.
Conclusion
I have just shown the 11 best bathroom shelf ideas for a more organized home. Hopefully, they helped you find the right ones for your bathroom. Follow my blog for more informative articles and practical tricks regarding home organizing. Thanks for reading!