Trust me, you don't need to spend a bunch to makeover your garden. Some small changes or rearrangement can give this outdoor space a whole new look that you and any guests will be impressed by.
Below is how I can make my garden look good with NO money. Read on!
Make Your Own Planters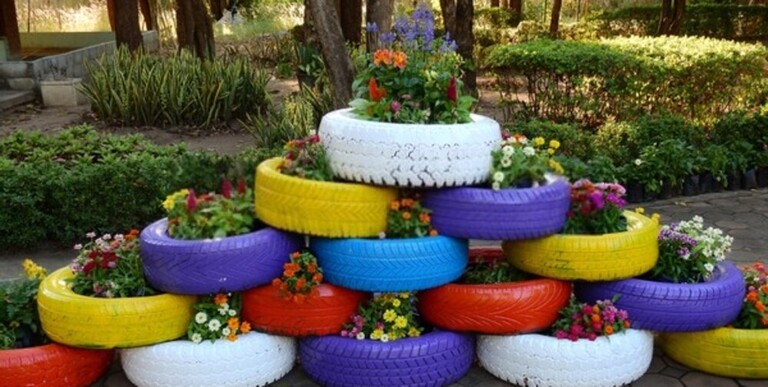 There are a lot of creative ways to upcycle old materials around the house into a beautiful planter. If you have a lot of empty and big plastic bottles in the kitchen, reuse them to make a hanging garden.
Or, if you have some unused pallets, here is how to transform them into a vintage-looking flower planter:
Repaint these DIY planters if needed to give an overall uniform looking in your garden.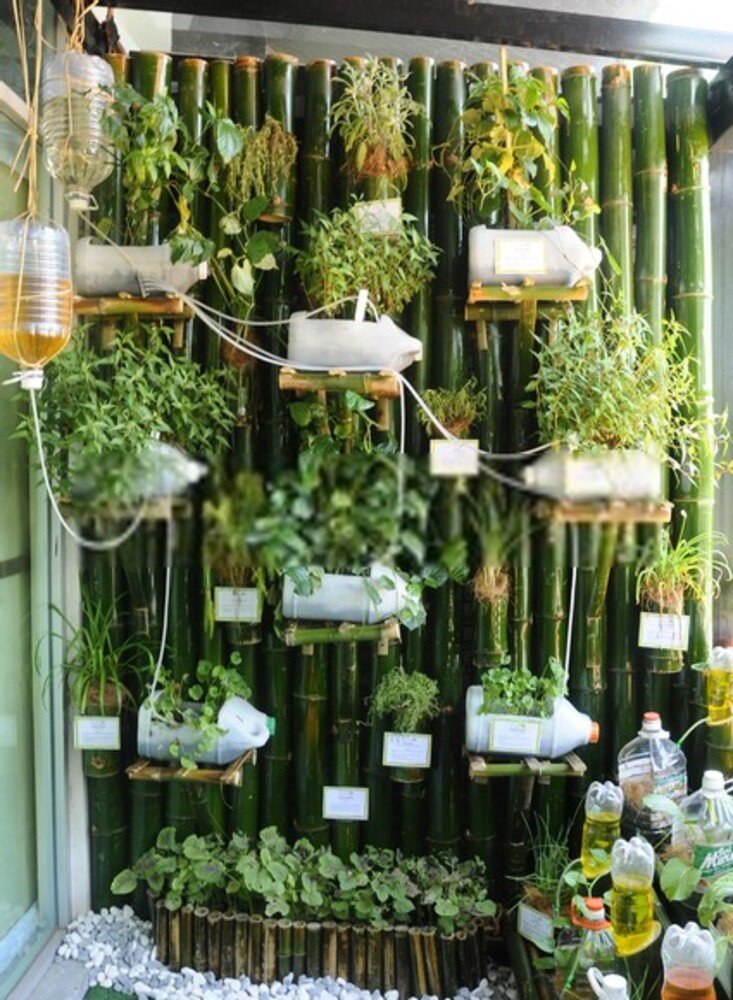 DIY A Rustic Arbor
Creating a rustic arbor from tree branches is another no-cost idea to make one's garden look good.
If you have a chainsaw and some pine trees around the house, and love DIY projects, try this out.
For more information, please watch this tutorial video:
Remember to ground the arbor sturdily and make sure it can resist strong winds. To add aesthetics, grow some vines at the ends of the arbor – this idea might take a few months to get the best look but is definitely worth a try.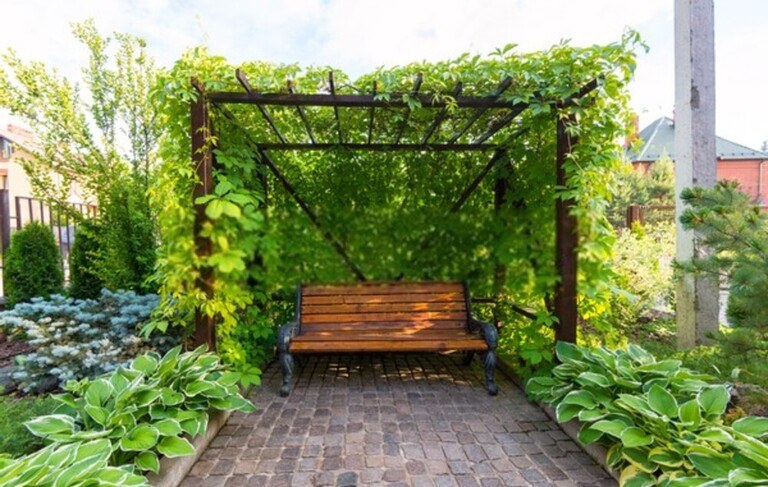 Add a couple of light strings on it if you have some for a cozy, romantic look at night.
Make A Gravel Or Mulch Path
A simple way to make your garden look expensive is to make a path to walk through the landscape. Mulch and gravel are two budget-friendly options compared to concrete or paver.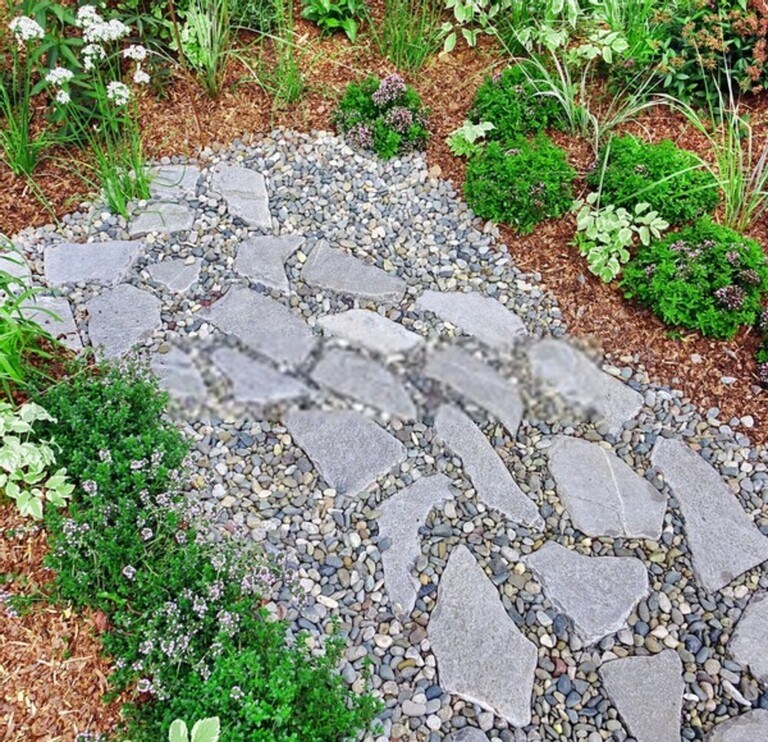 Mulch is the cheapest option if you're on a tight budget.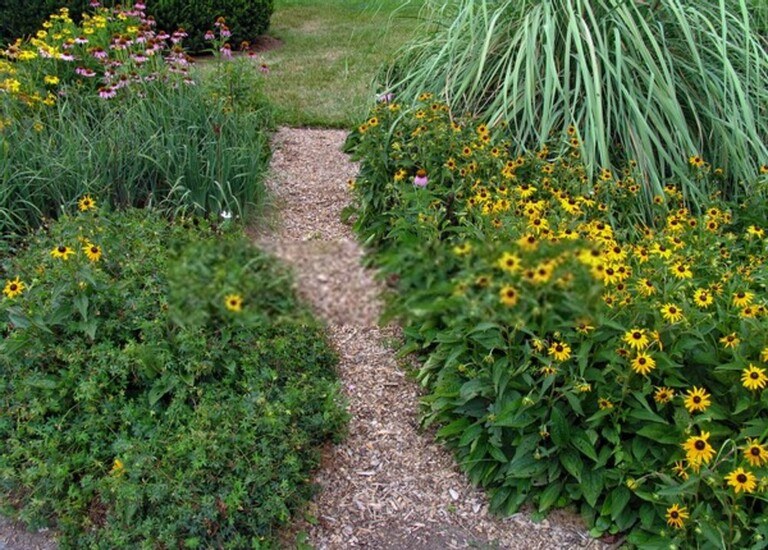 Choose either of these three mulch types for your path - cypress bark, cocoa bean, and wood chips.
They are lightweight and easy to haul or spread.
If you intend to use gravels, choose the medium-sized ones from 10mm to 14mm. They should be comfortable to walk on and not prone to displace.
Grow Self-Seeding Flowers
This is a nearly no-cost way to make a garden look good!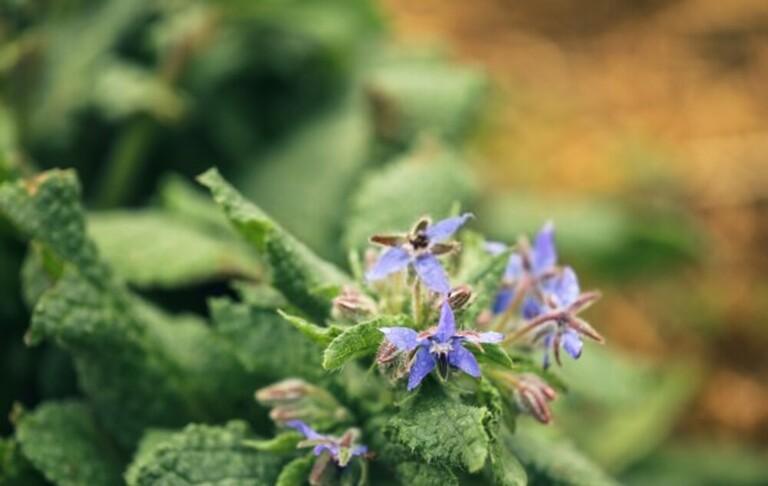 You just need to purchase a packet of seeds (which is very inexpensive) and have flowers forevermore. The most popular places to grow self-seeding flowers are along fencing or around a tree.
But you should consult seed packets to find an appropriate place for the highest germination success.
Some good options to consider are cosmos, poppies, bachelor's buttons, calendula, zinnia, cleome, sunflower, and rudbeckia.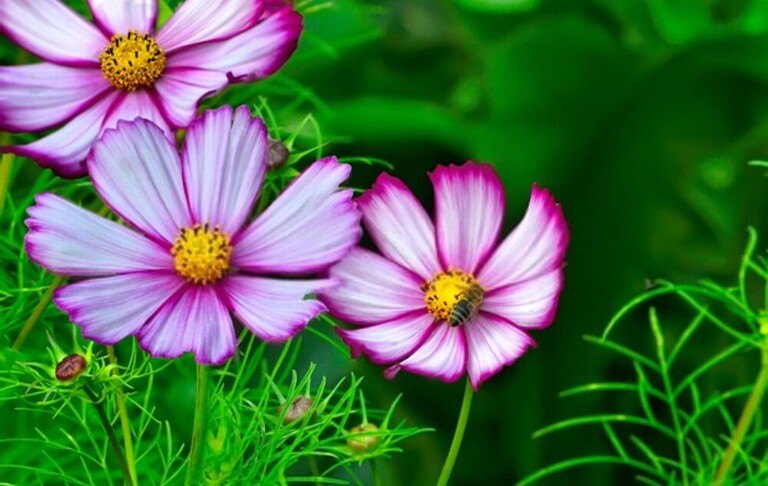 Or, choose a local self-seeding flower for ease of care and maintenance.
Make A Grid Pattern In The Grass
This idea is easier to do than it might sound. All you need is just a lawnmower and a morning on the weekend.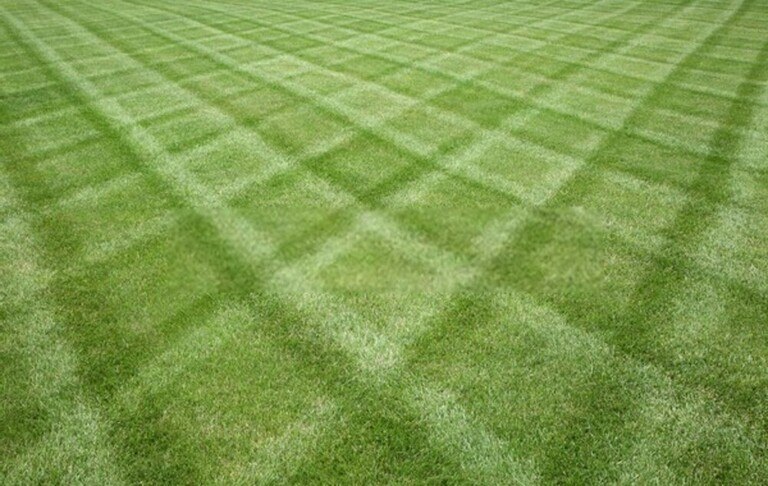 Making a grid pattern in your lawn is not only a creative way to add aesthetics to the landscape but also helps the turf grow healthier. I already wrote a detailed guide about how to make a grid pattern in the grass with a lawnmower, please click here to learn more.
Add Patterns To A Flower Bed
Similarly, you can carve out a slice of lawn for your flower beds and this idea is even easier to do, especially when you have already had colorful flowers.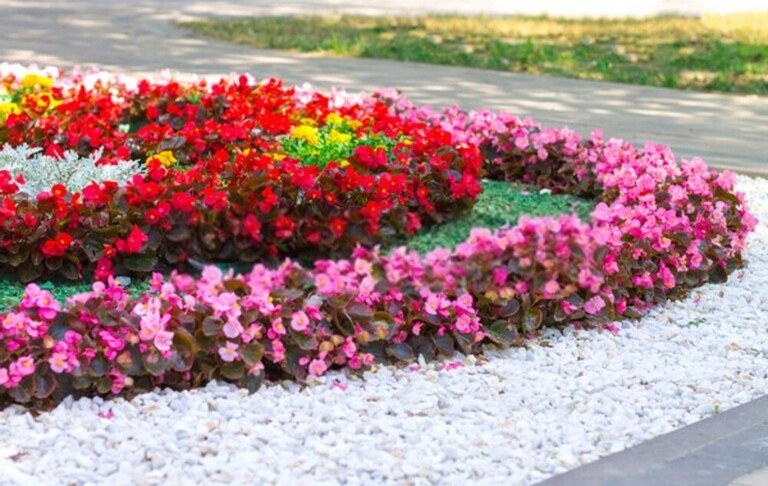 What you have to prepare more are good soil and simple edging.
The effects will be better on raised flower beds.
Build Or Make Water Fountain From Recycled Materials
It is completely possible to DIY a water fountain at home using only recycled materials, such as old bricks, unused plant pots, plastic bottles, and LEDs.
The water fountain can be any size, depending on what you have at hand. But in general, this project takes around a morning to a day to finish.
Here is how to make water fountain from old bricks:
Here is how to make water fountain from plant pots:
Here is how to make water fountain from cement:
Outdoor Garden Art
This idea is perfect for those gardeners with great creativity.
Take advantage of the plants you have at hand, rearrange, trim, and curl them to create a natural piece of art. Like this: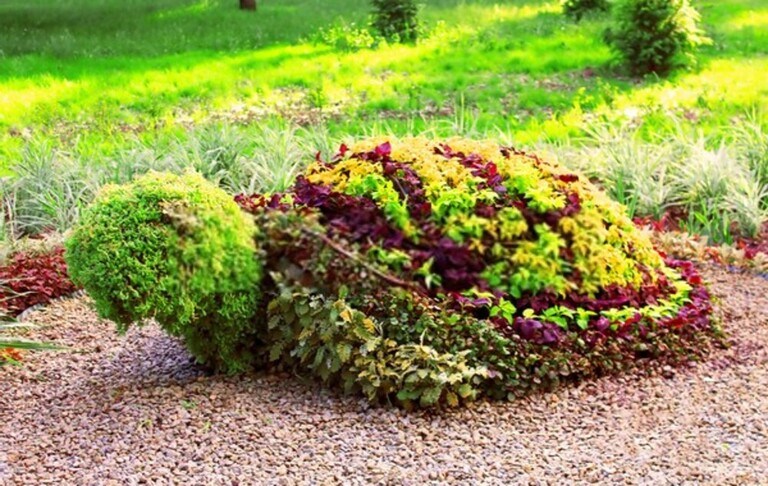 Repainting old plant pots is also a great way to make your garden look more interesting and impressive.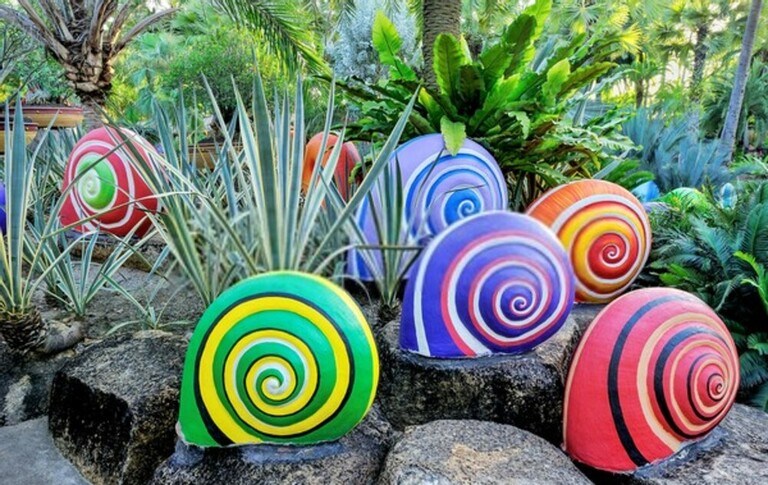 Or, you can reuse old items around the house, such as plastic bottles, unused tires, wood pallets, etc. to create pieces of art. Here are some simple yet fun ideas for you: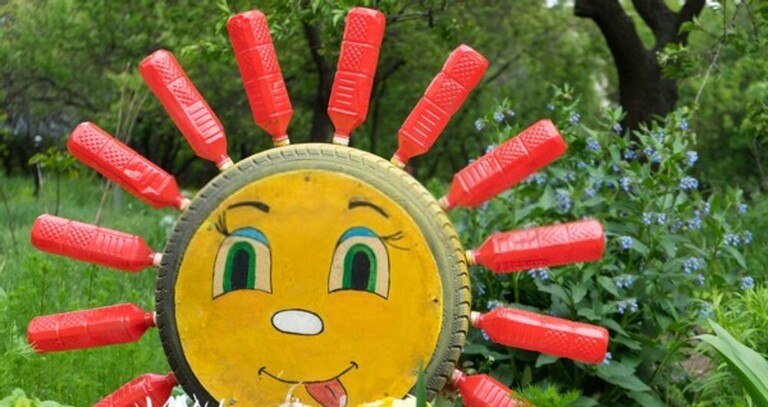 And, I think your kids will be very willing and excited to help you with these makeover projects.
Frequently Remove Weeds
No matter how many garden arts or decorative items added to your garden, it will look unaesthetic if weeds grow everywhere. Keeping your landscape weed-free and neat is one of the primary principles on any garden makeover plan.
Therefore, remember to remove weeds frequently.
Conclusion
And, that is how I make my garden look good with no money. Which of these ideas would make yours that little bit more special? I'd like to hear more from you, so please share with me your thoughts and other ideas that you have. Thanks a lot for reading!