Getting to know about your fish and their natural behaviors will help you more likely to figure out the early signs of diseases.
With betta fish, a very common one is they suddenly refuse to eat, including the fresh foods that they really love. It tells you that something wrong happens to your pet and you have to identify the causes as soon as possible.
This article will give you the reasons why your betta fish is not eating and how to solve it.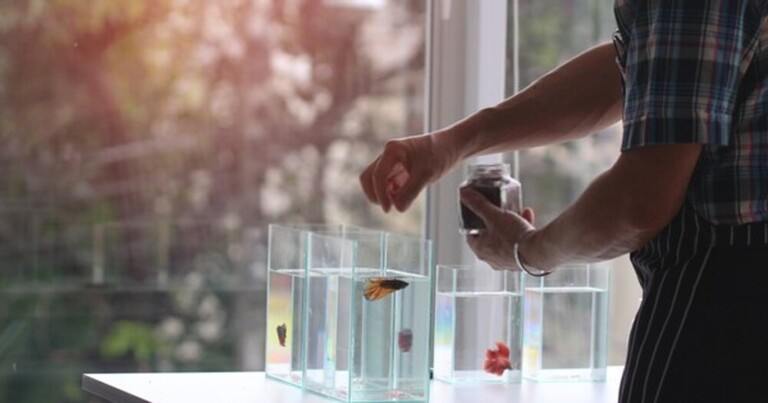 Unstable Feeding Schedule
This might lead to digestive disorders in betta fish. They might be too full or too hungry at the time that you feed them, resulting in that they'll eat too little or too much food.
Solution:
Feed your betta fish twice almost every day and the two meals should be evenly spaced at fixed time frames.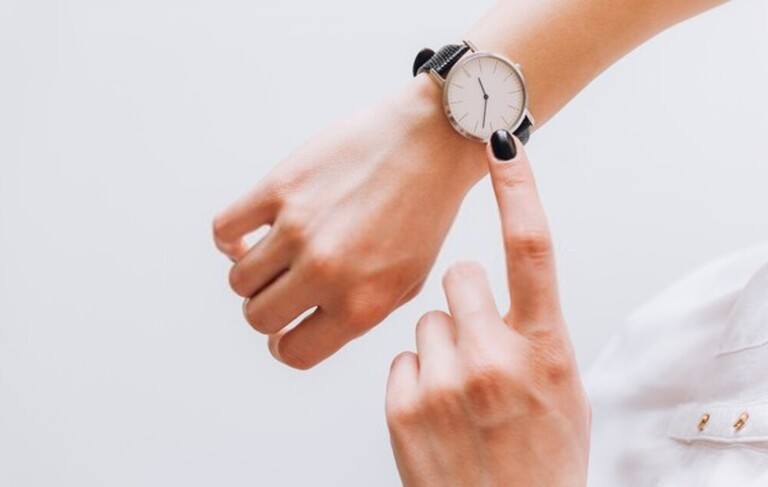 Don't worry if you keep fish in the office and can't feed them on two weekends. Just make sure to give them food at least 5 days every week. It'd be even better if you let them starve one day per week.
Betta fish can live without eating anything constantly for up to two weeks, but never try to test them.
When Betta Fish Adapts To A New Environment
Your pet fish might be still tired when brought from the aquarium store, which is why they do not eat anything.
In fact, pet owners shouldn't feed their fish during this time because it probably causes indigestion or bloating to them.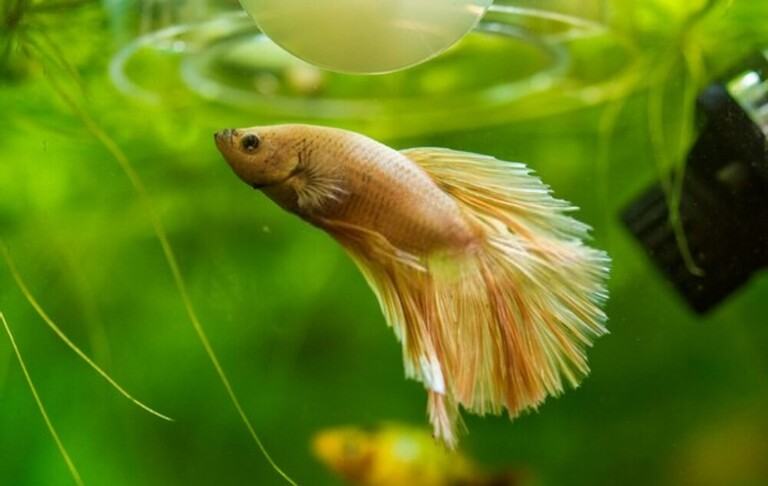 Solution:
It's best to feed your fish after 12 to 24 hours after bringing them home. For mature betta fish, start to feed them once per day with a very little amount of food.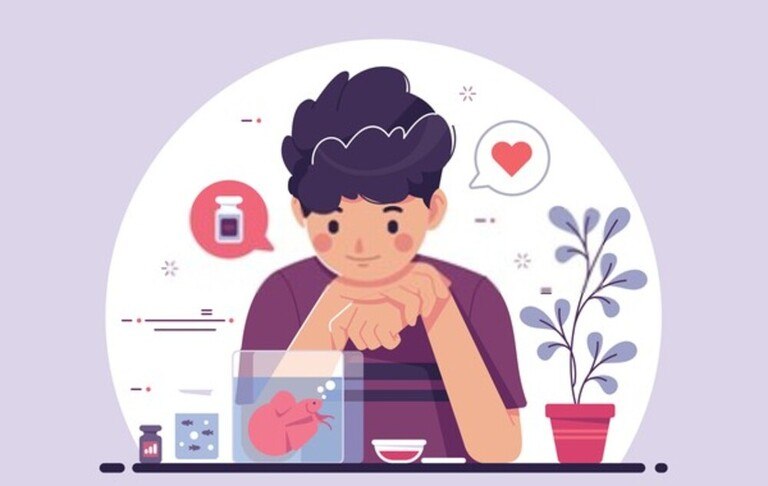 Watch how your fish enjoy their meal to know if they eat the whole amount of food or if they like it. Accordingly, adjust the right quantity of foods per meal for them.
Once your fish is getting better, feed them twice per day, at least 5 days per week.
Overfeeding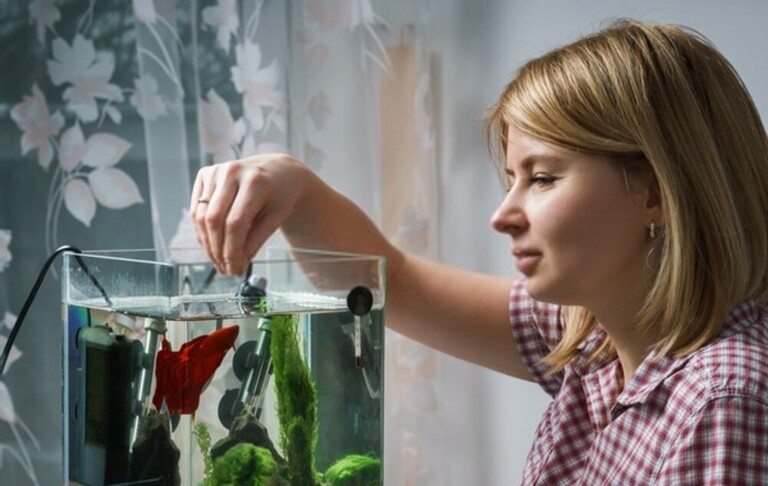 Betta fish is extremely gluttonous. When healthy, they have a tendency to try to eat the whole amount of food you feed them.
This makes most beginner fish keepers assume that their pets must be very hungry, so they feed the fish more. Of course, this is not recommended! Overfeeding might cause bloating, indigestion, or some diseases to fish. In the worst case, they die.
Solution:
How to know if you're overfeeding your betta fish?
As stated above, always observe how your fish enjoy their meal. If you find there is much residue left afterward. It is a clear sign that you should reduce the amount.
For example, if you feed them four food pellets and they can't eat the whole of them, decrease to three. Remember to remove food residue in your aquarium tank to avoid bacteria, which might lower the water quality, leading to some unwanted diseases.
How do I find out the right amount of food for fish?
Determine the right amount of foods per meal to feed your betta fish.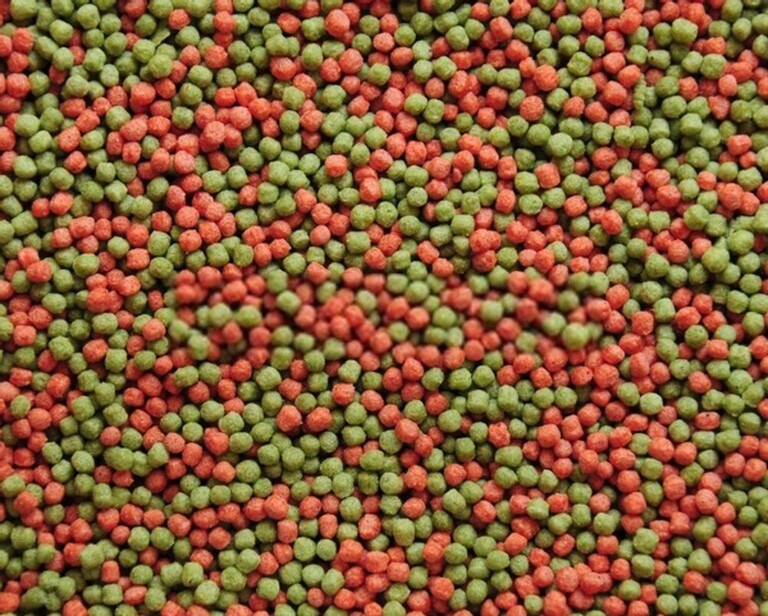 From our experience, betta fish's stomach size is the same as the size of their eyeballs, which is commonly equivalent to three small saltwater shrimp or three feed pellets at a time. Don't feed more than that!
If you use dry foods, remember to soak them in fresh, chlorine-free water around 3-5 minutes before feeding.
Otherwise, foods will swell up in the fish's stomach, causing floating or death in fish.
Your Betta Fish Might Get Sick
If the fish swallow food but spill it out right then, they might get sick somewhere. Here are some common diseases in betta fish:
Parasites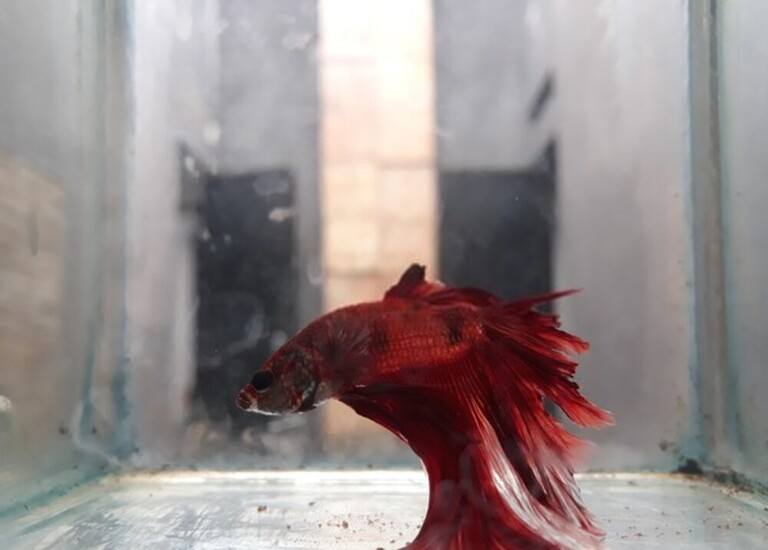 If the poop of your betta fish is very light or white in color, they might have parasites. This disease doesn't regularly happen in betta tanks, excluding that you have just added a new aquarium plant or new fish.
Solutions:
Use aquarium medications.
Constipation
Common symptoms:
Fish act lethargic or usually lay on the bottom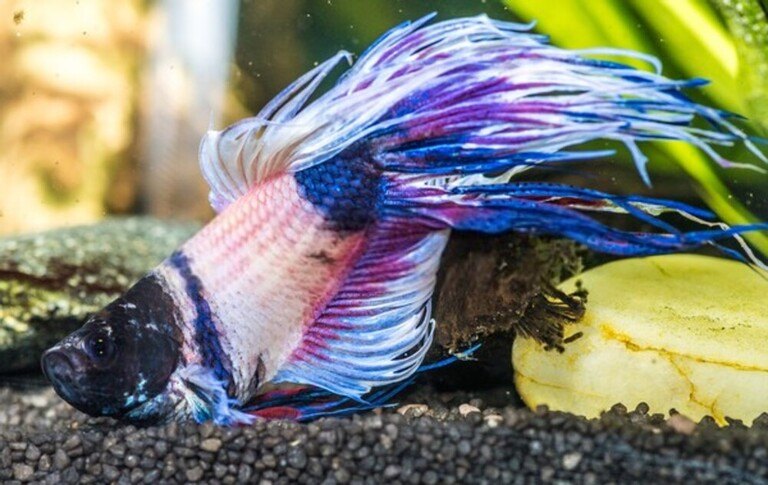 Poop hanging from the fish body
Their poop is stringy or discolored
Solutions:
First, let your fish starve for 1-3 days to clear out their digestion system. Frequently observe them during this time, especially how they poop.
Keep your aquarium water temperature ranges at 74-82 degrees F because warm water boosts their digestive system a lot.
Add fiber-rich foods to their diet, such as daphnia and thawed frozen pea pieces.
Fungal Issues
Check if any scale of your fish is discolored or their fins are tattered. If yes, research the symptoms and apply the right treatment to them as soon as possible.
Betta Fish Is Stressed
When feeling stressed, betta fish will refuse to eat. The reasons that make them stop eating are:
Poor-quality aquarium water – Change it regularly or add an aquarium filter
Too narrow tank size – Consider upgrading your betta home
No hiding places – Add an aquarium ornament, plants, or just a piece of brick (it must be clean before adding to the tank)
Being bullied by tank mates – Consider separate your betta fish from others
Betta fish gets bored
If none of the previous signs isn't in your case, chances are that the betta fish gets bored with their current foods.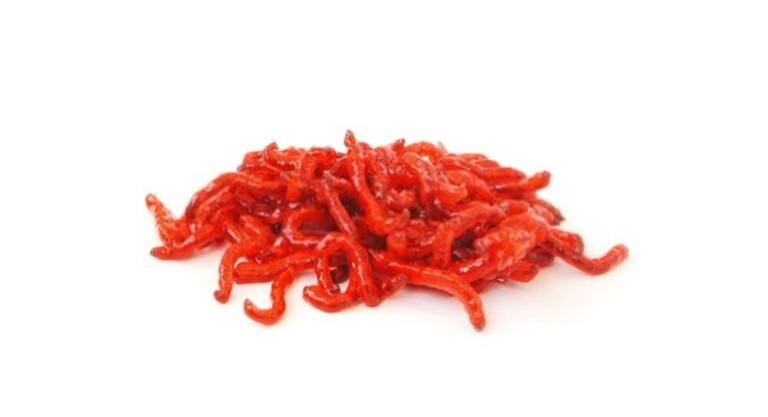 Try changing to bloodworms, free-dried foods, or brine shrimp.
Conclusion
Above are the most common reasons why your betta fish is not eating and how to solve it. Hopefully, through this article, you have got the right treatment or solution to make your pet feel better and stay healthier. Thanks for reading!